The Corgi Club hosted a Corgiween Party & Fundraiser at Heart of the Valley Animal Shelter on Sunday, October 30th! They were looking for a photographer for the event, as their main photographer was out of town. My partner and I were already going to be there with our Corgi, Einstein, so I volunteered!

There was also another photographer, Raven (Raven Lynne Photography), if you'd like to see her amazing work, check out her Facebook here.
Thank you Jessica for this amazing, fun event! If you were at the party and would like pictures, please log into the the gallery and 'favorite' the photos you'd like. I will then e-mail you zipped file of those photos!
---
We got there a little late and I saw that Raven was capturing a lot of the dog portraits, so I decided to focus on the games and social interaction :)
Sign-In, Sign-Up for Corgi Races, and Mingling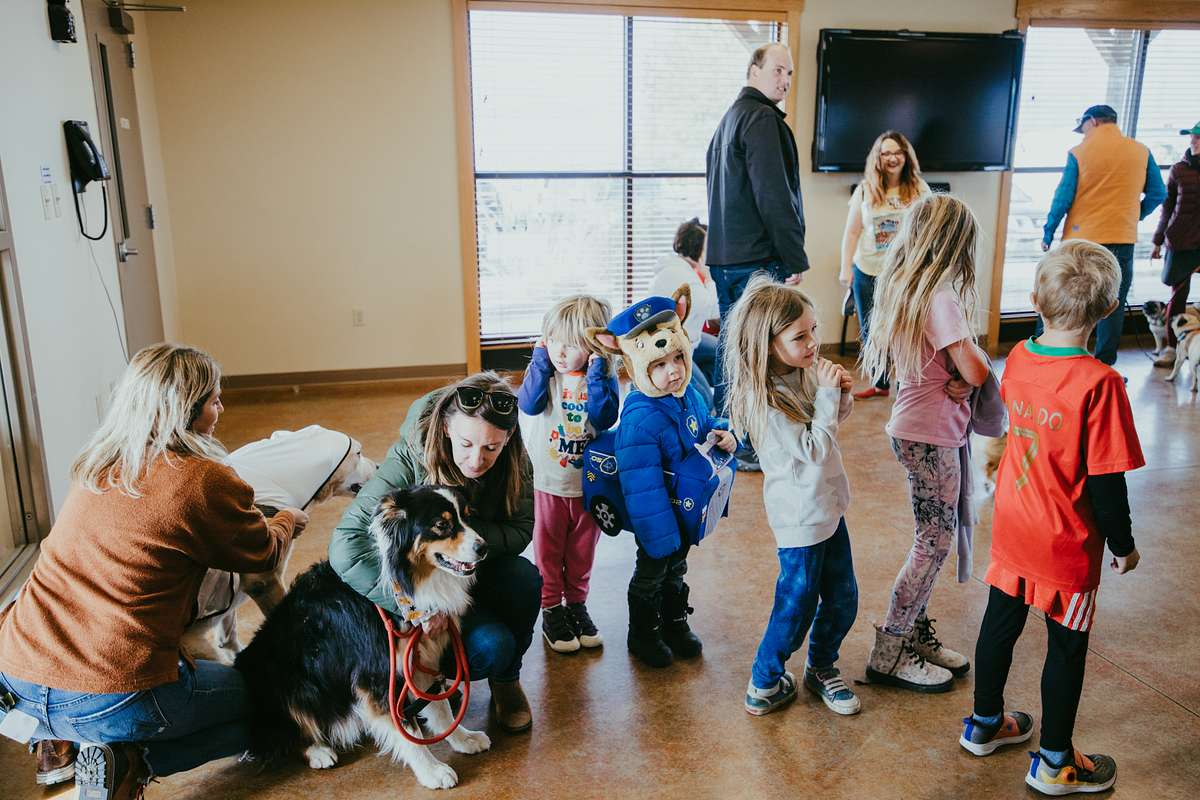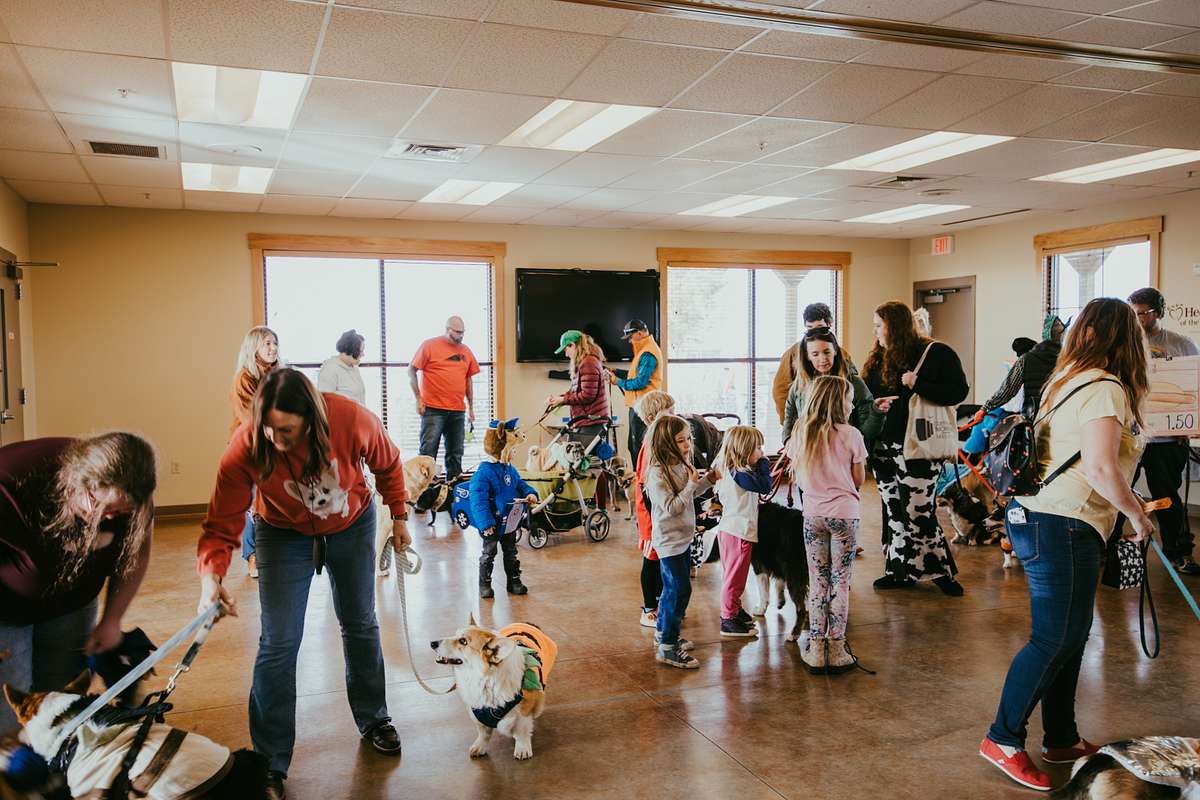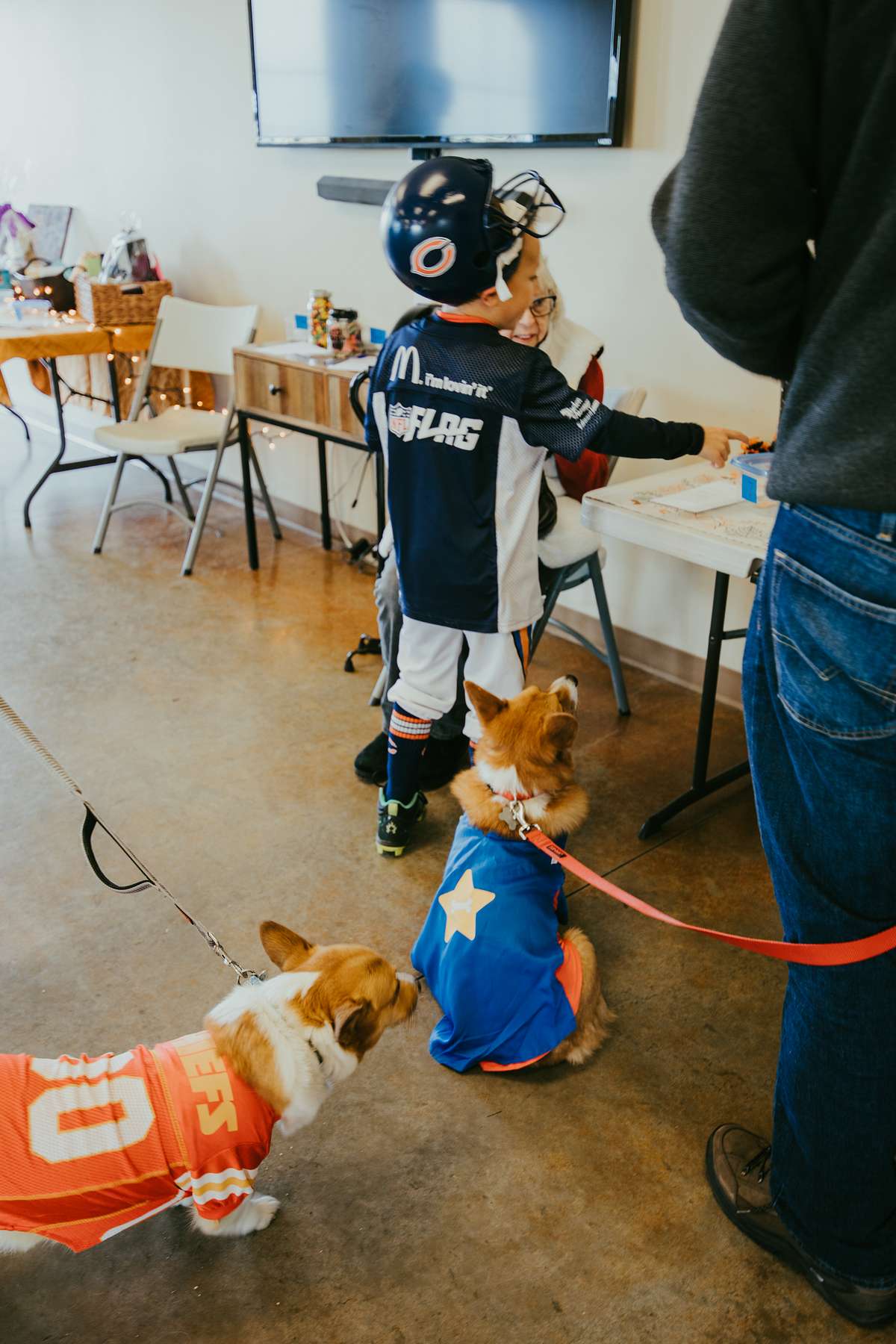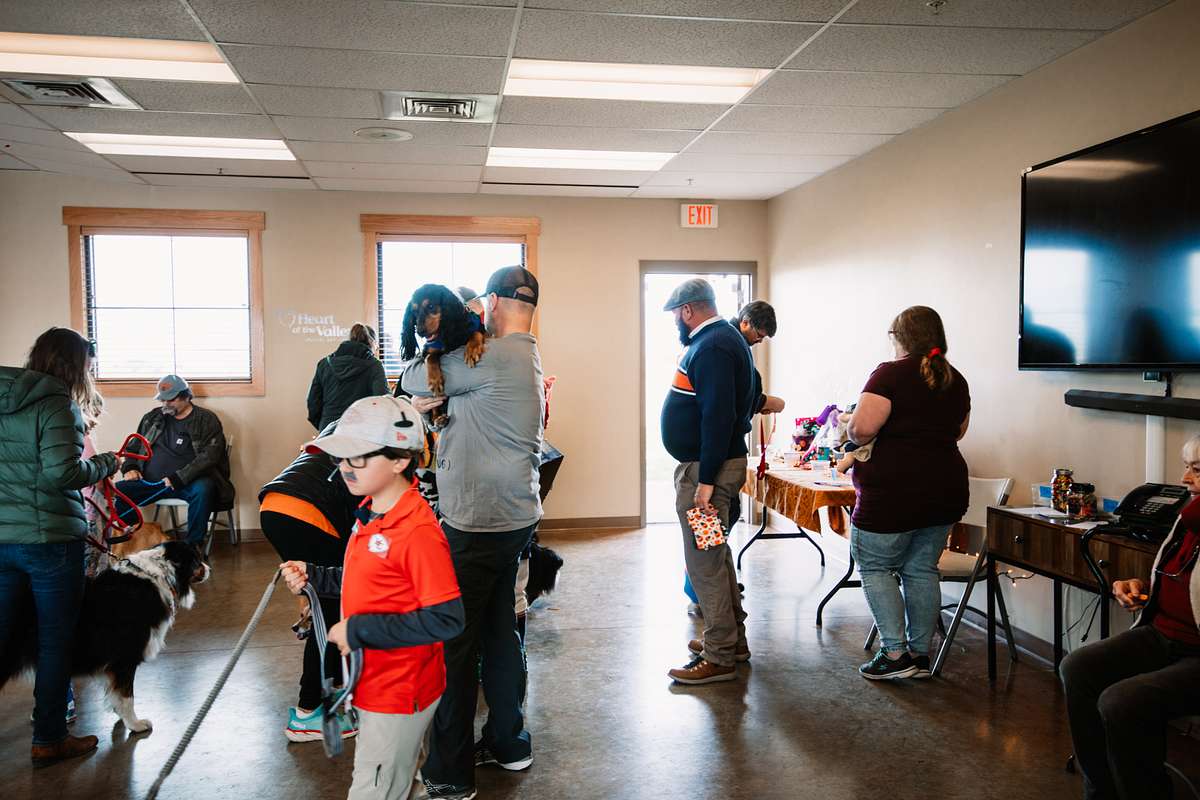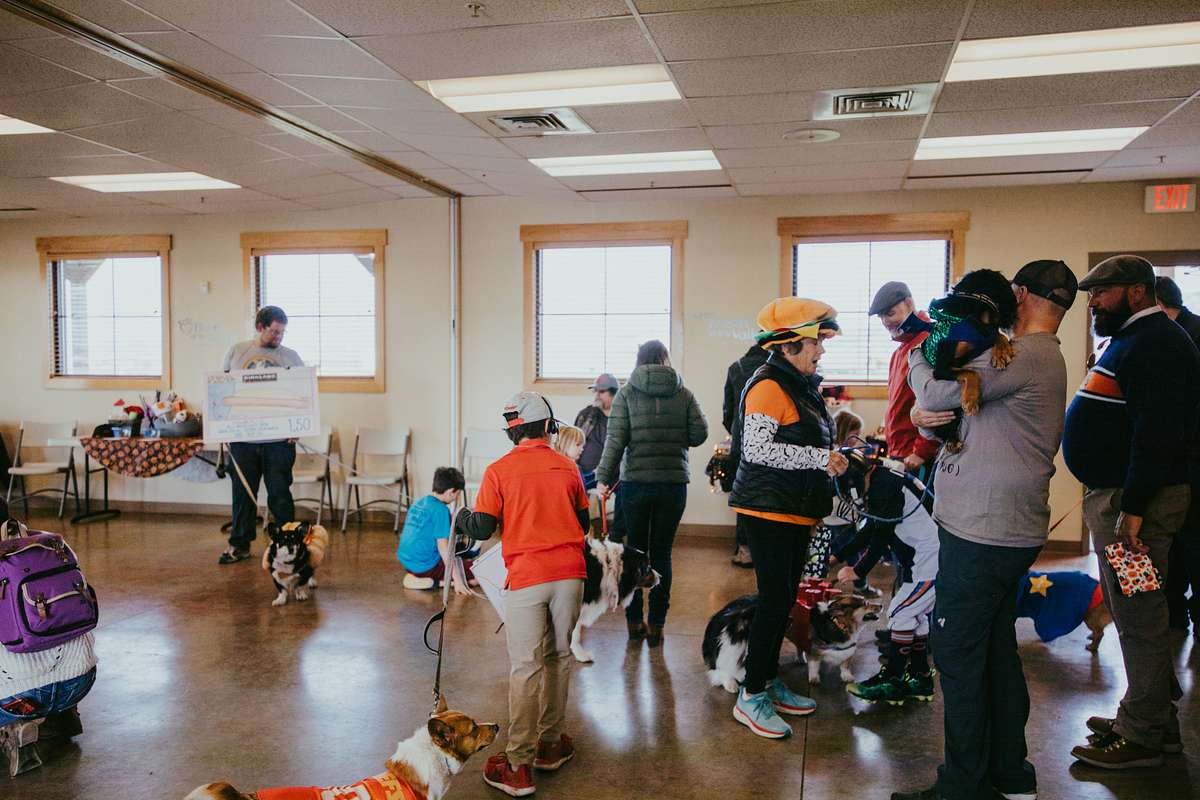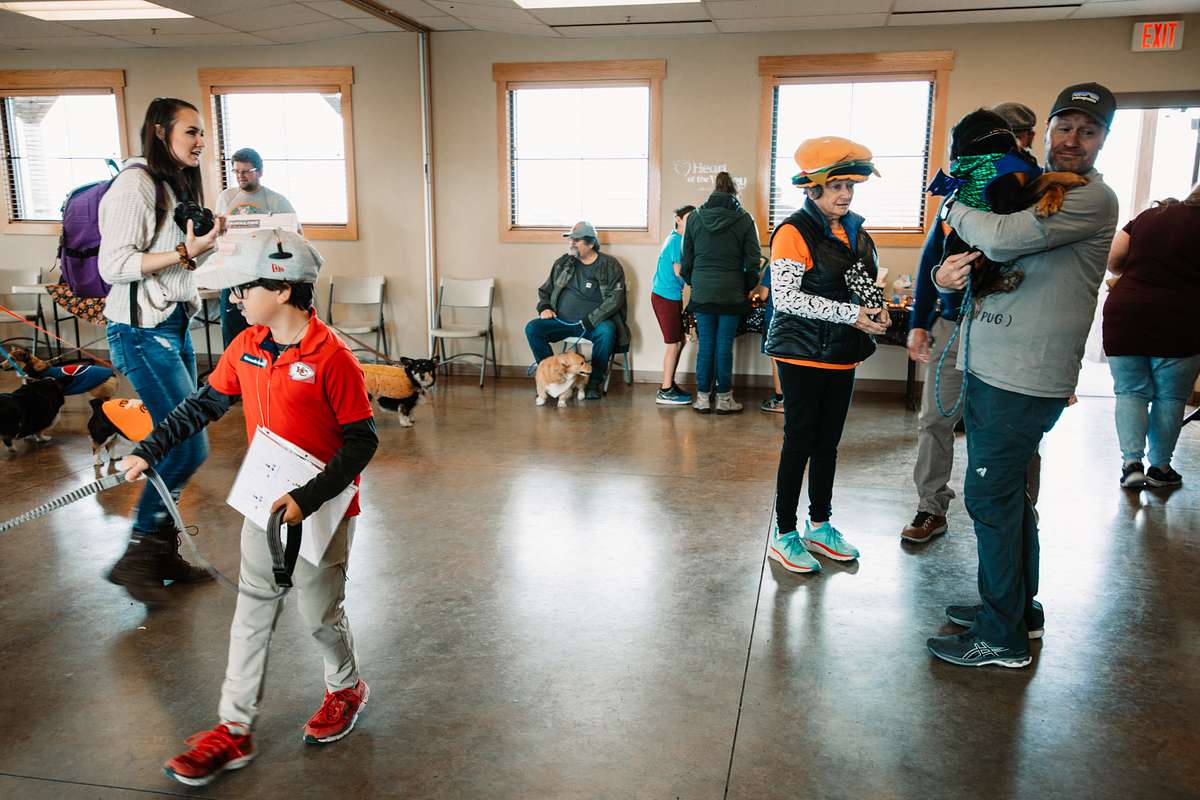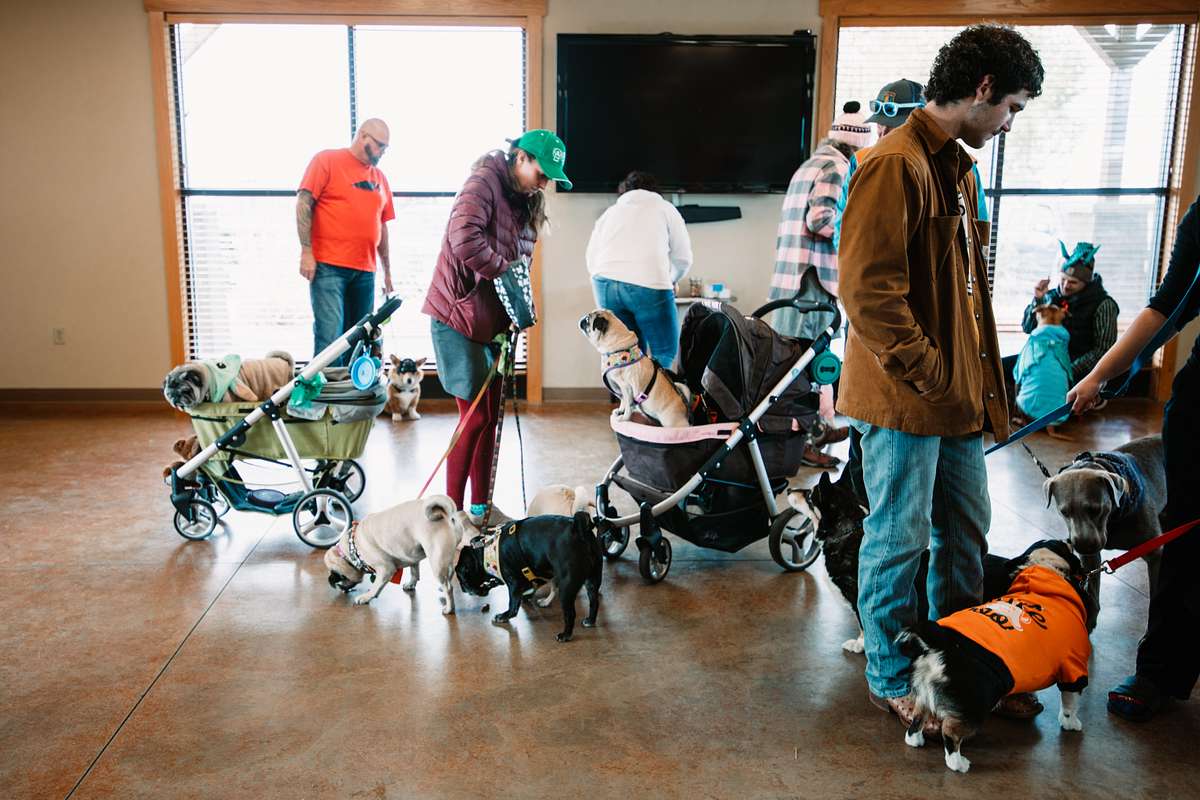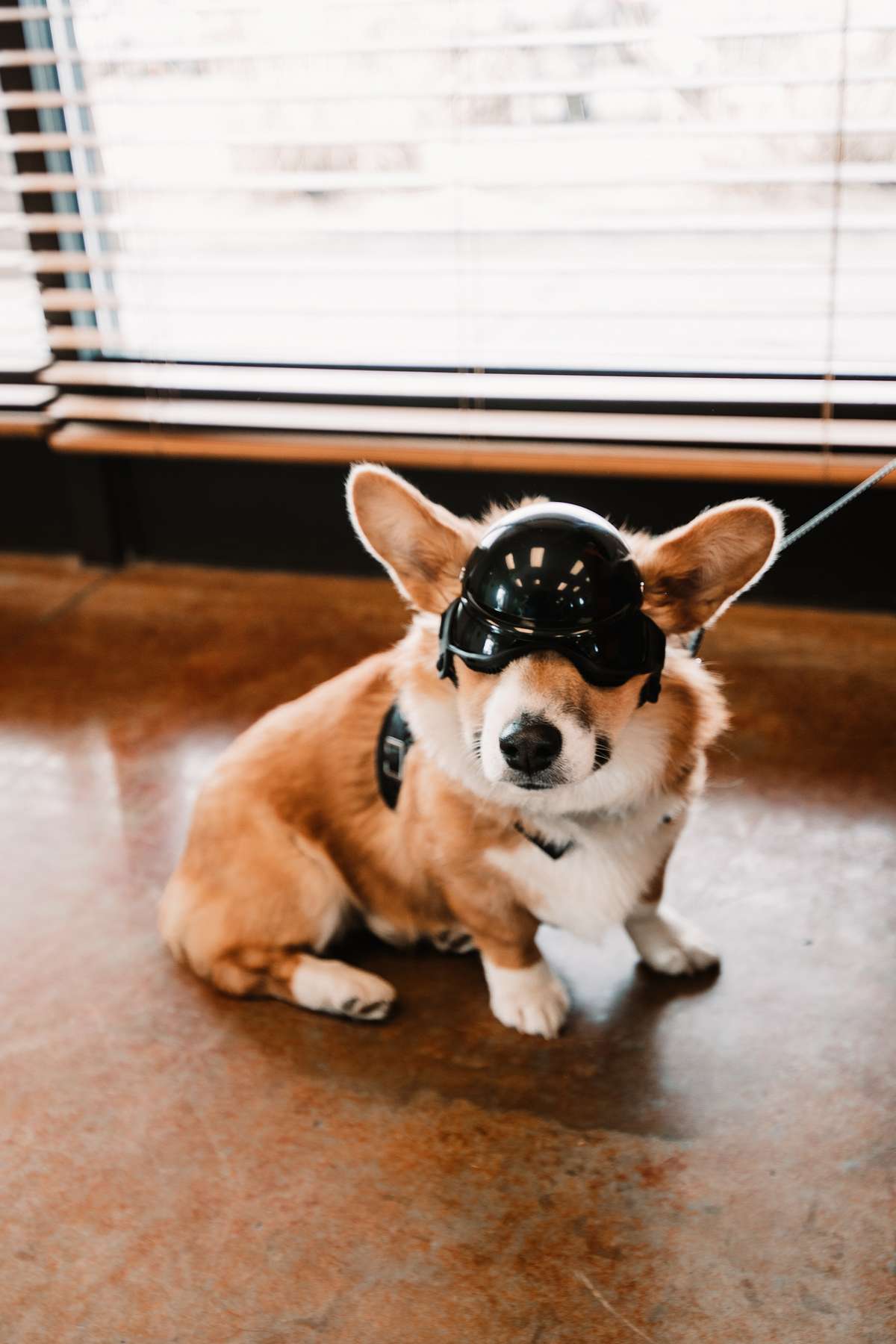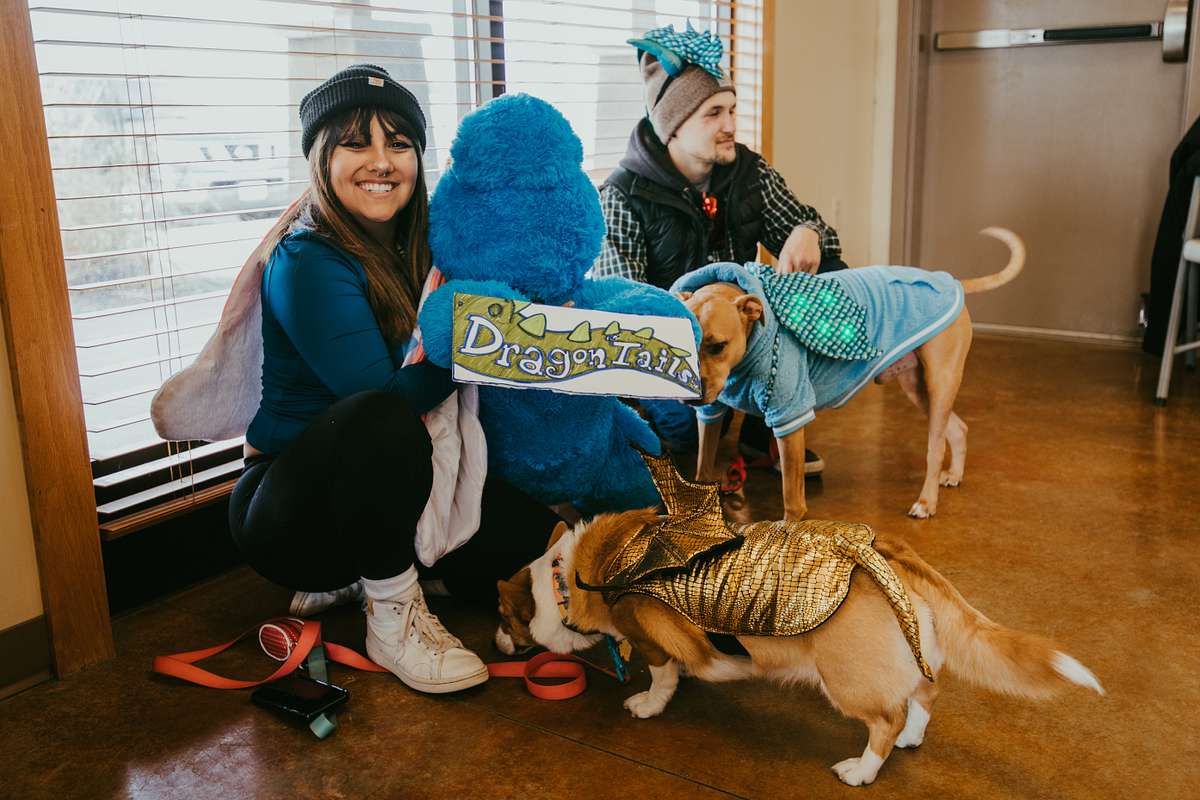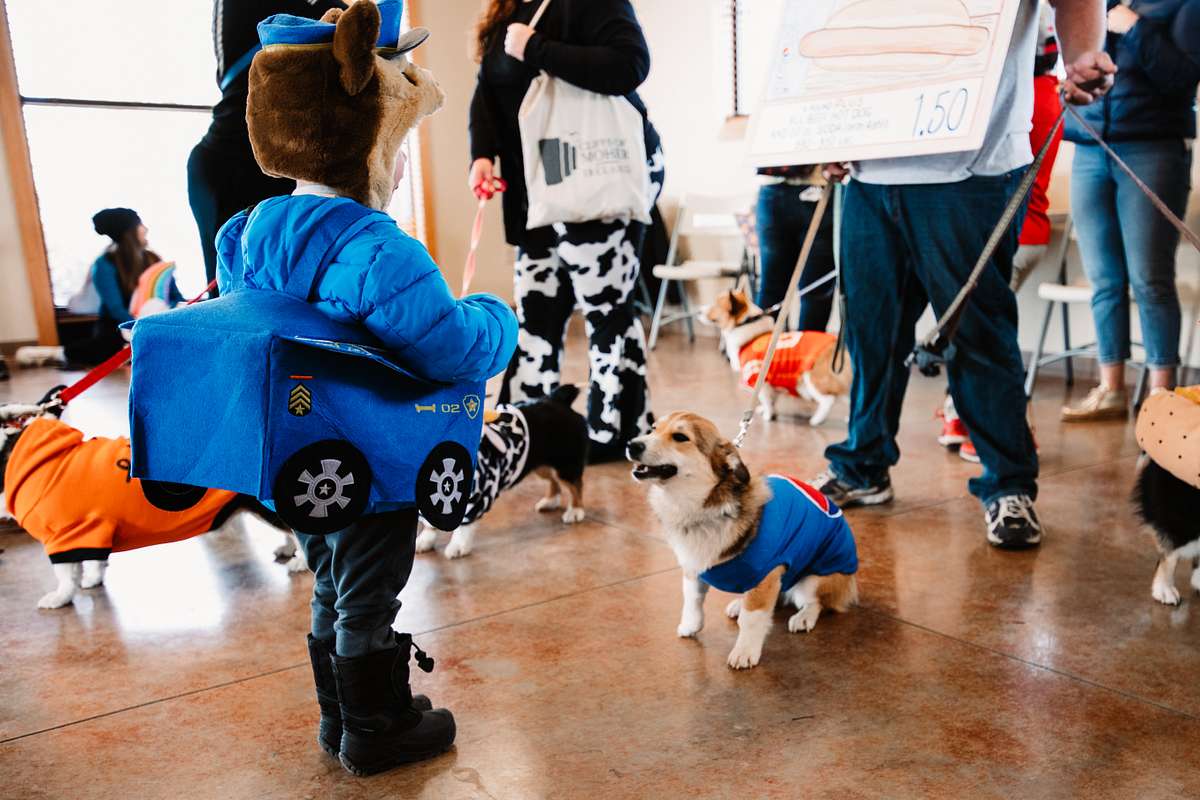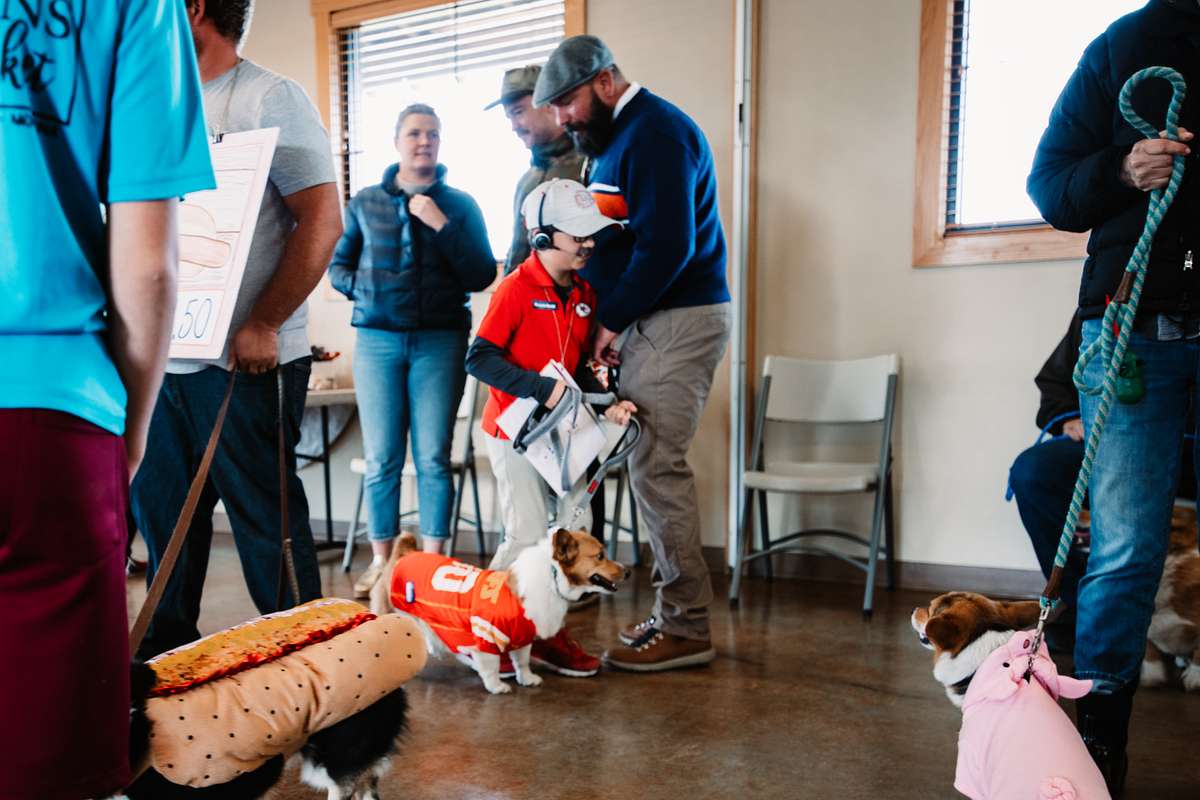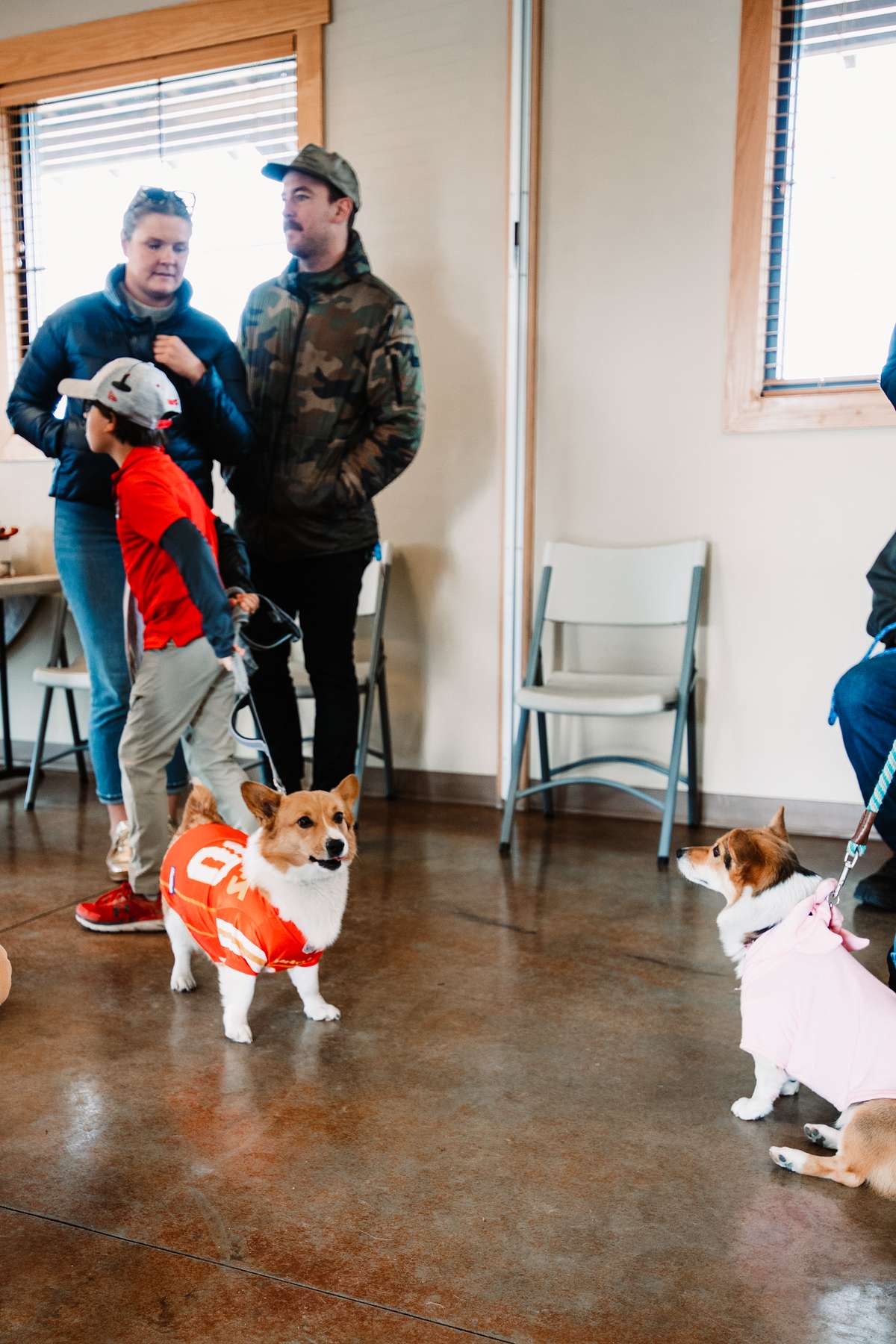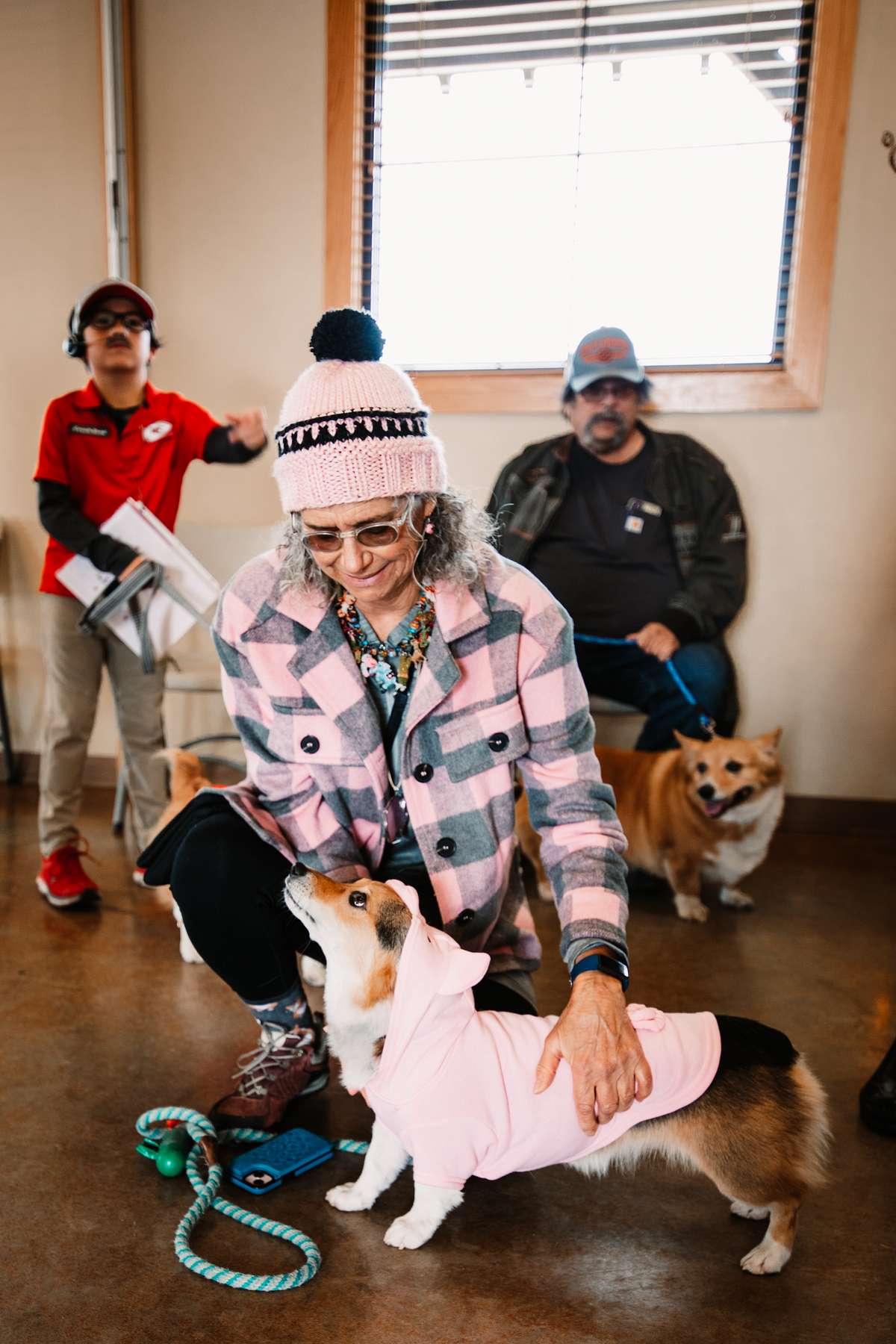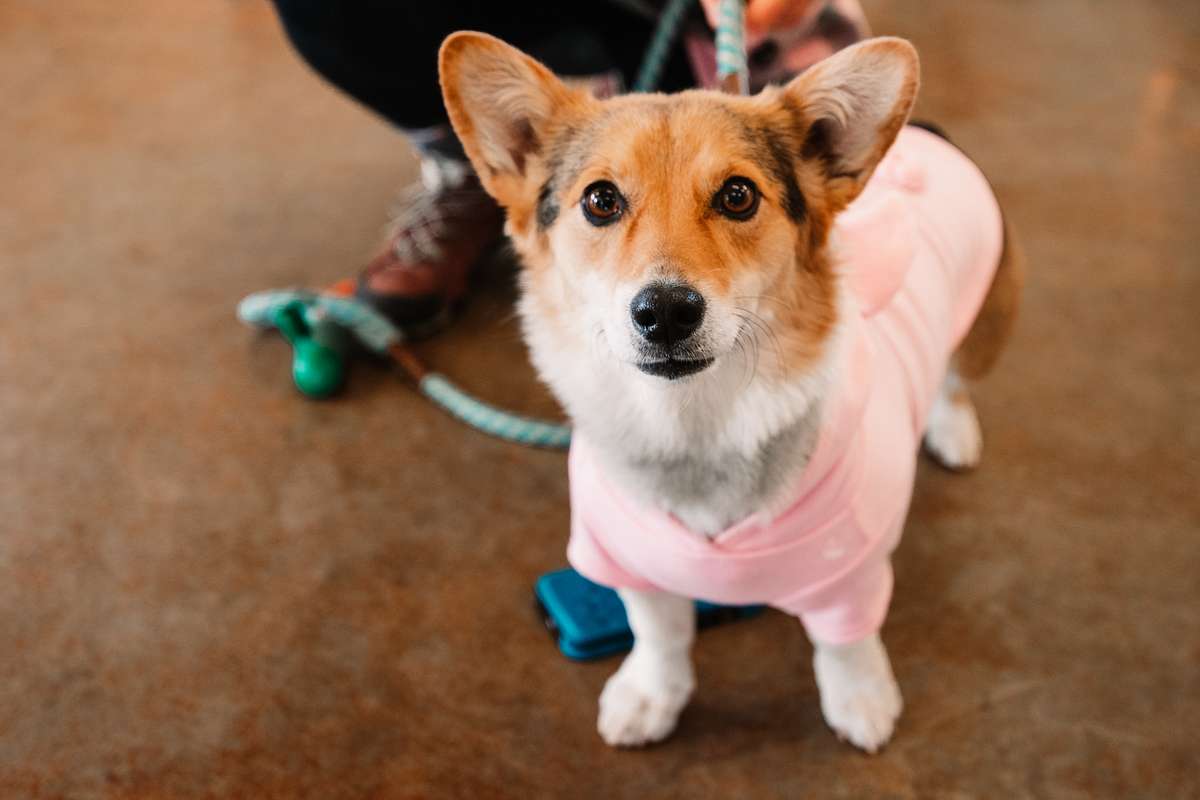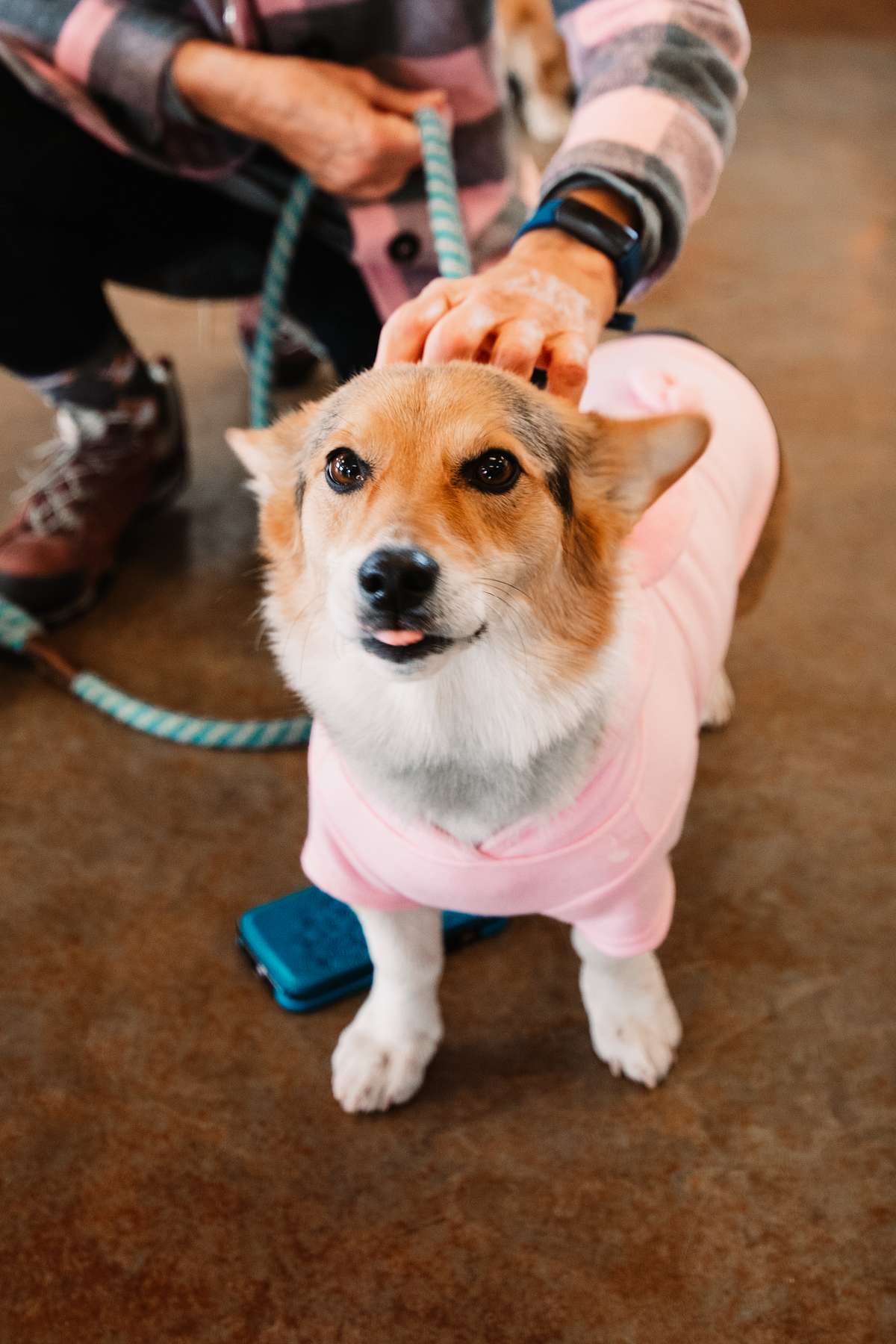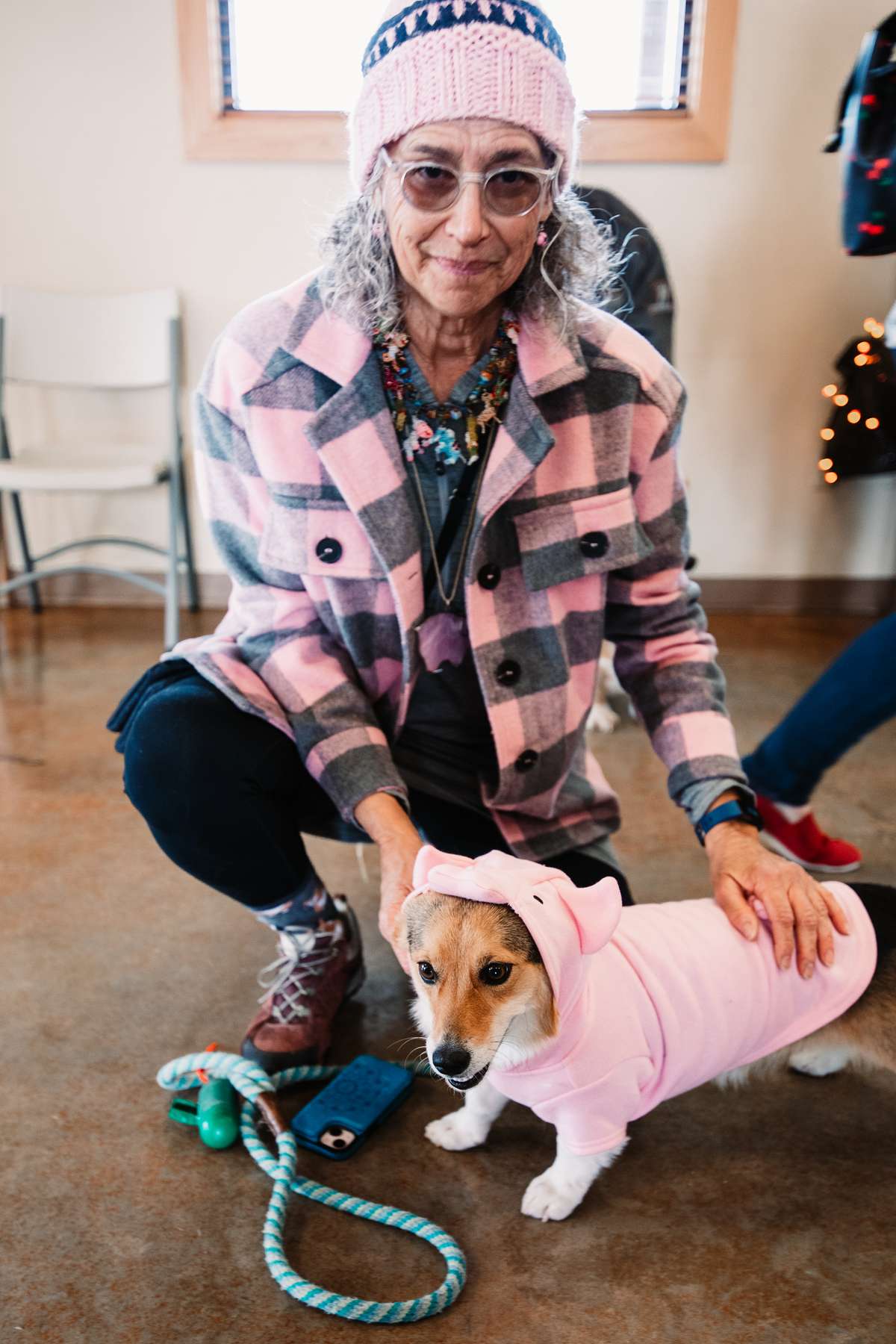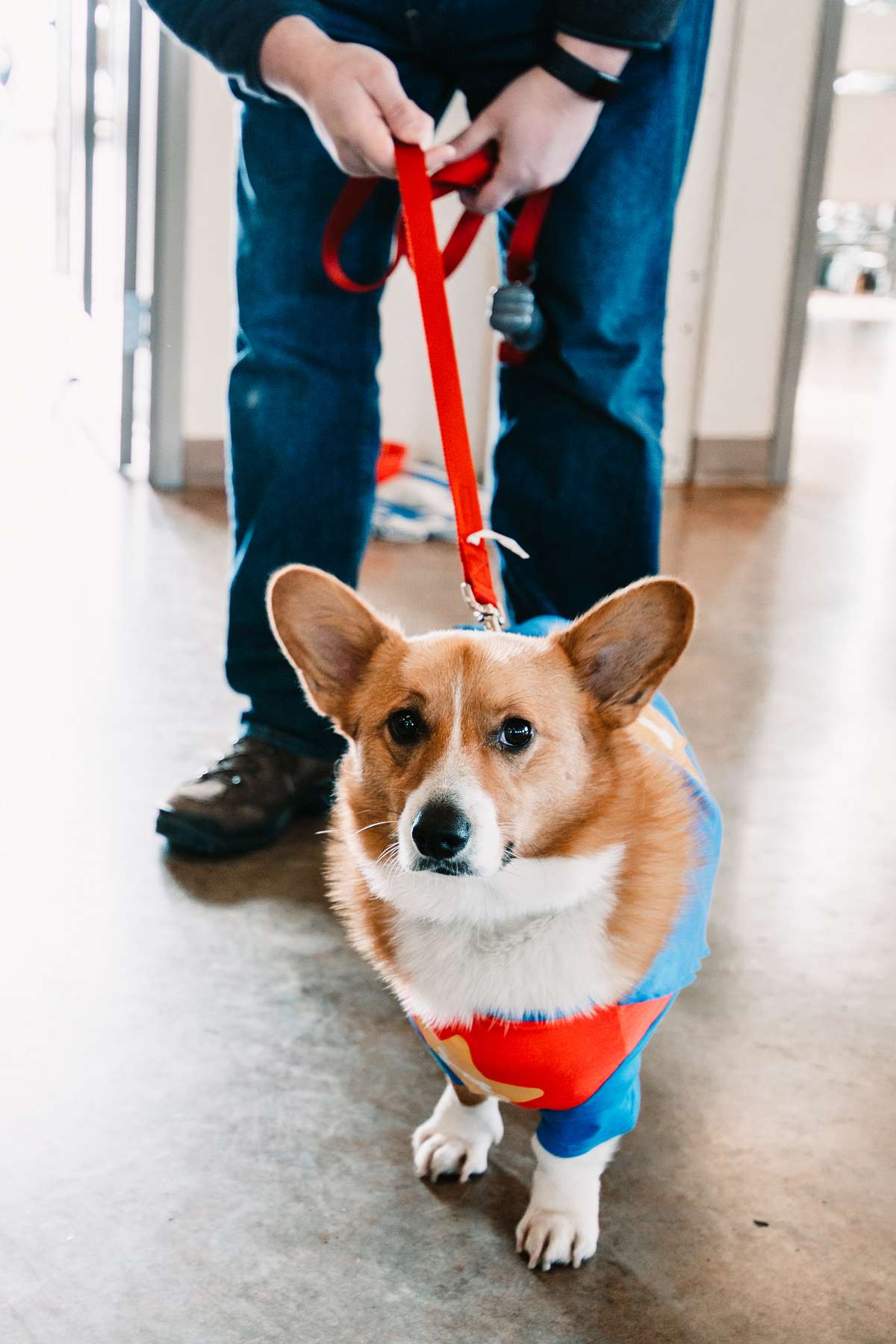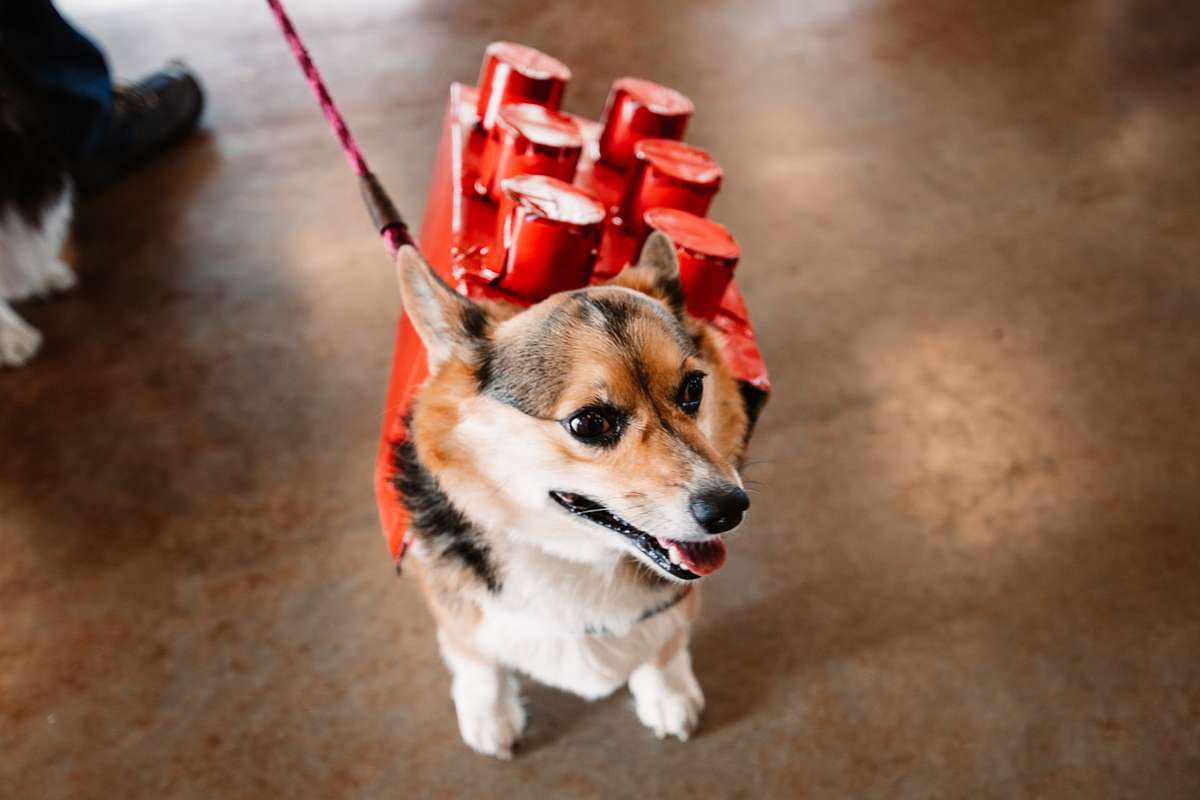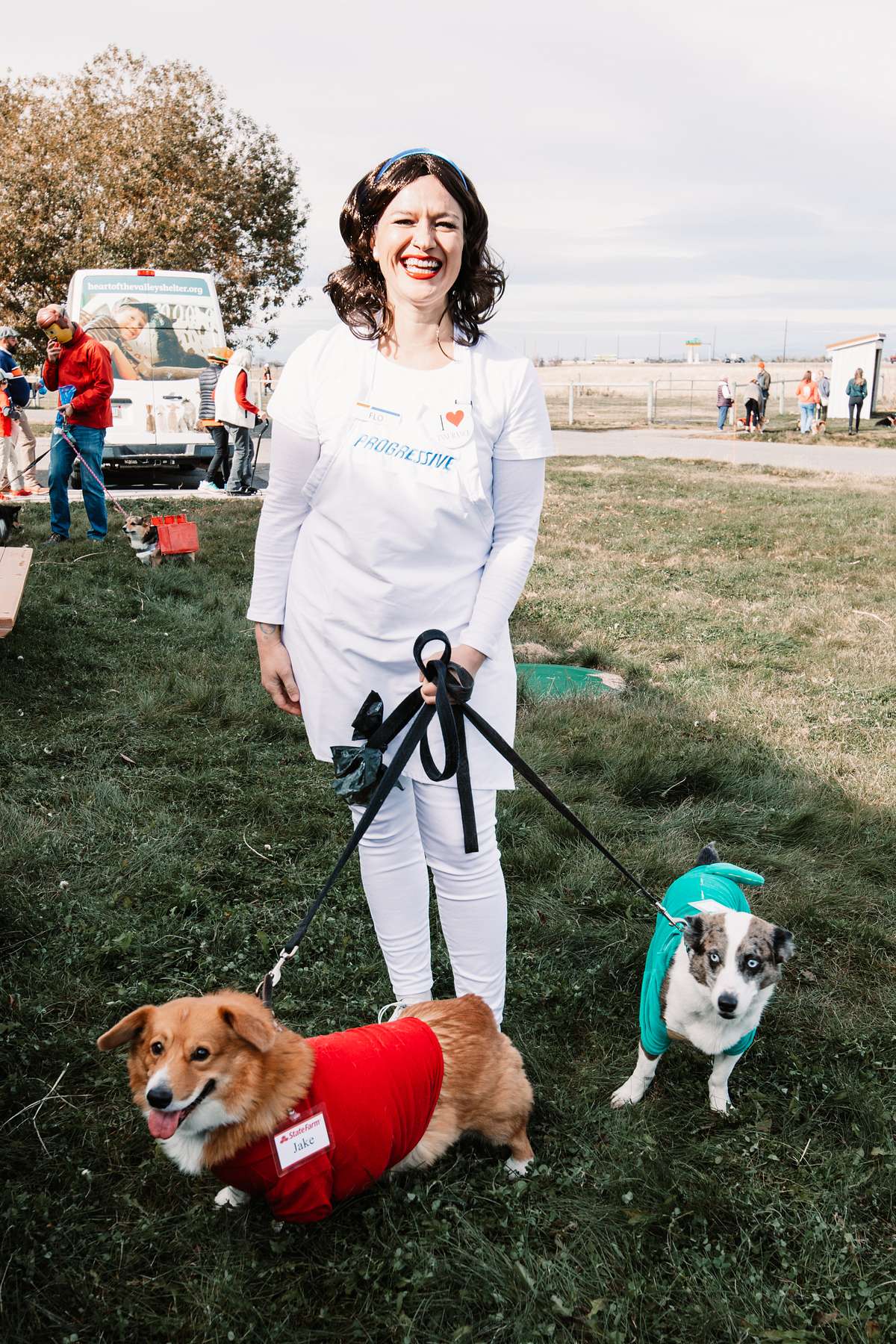 Event #1: Musical Down

Similar to musical chairs, when the music stopped, every dog had to lie down. If you were the last one standing up, you were out! All the pups enjoyed this one -- they got lots of treats :)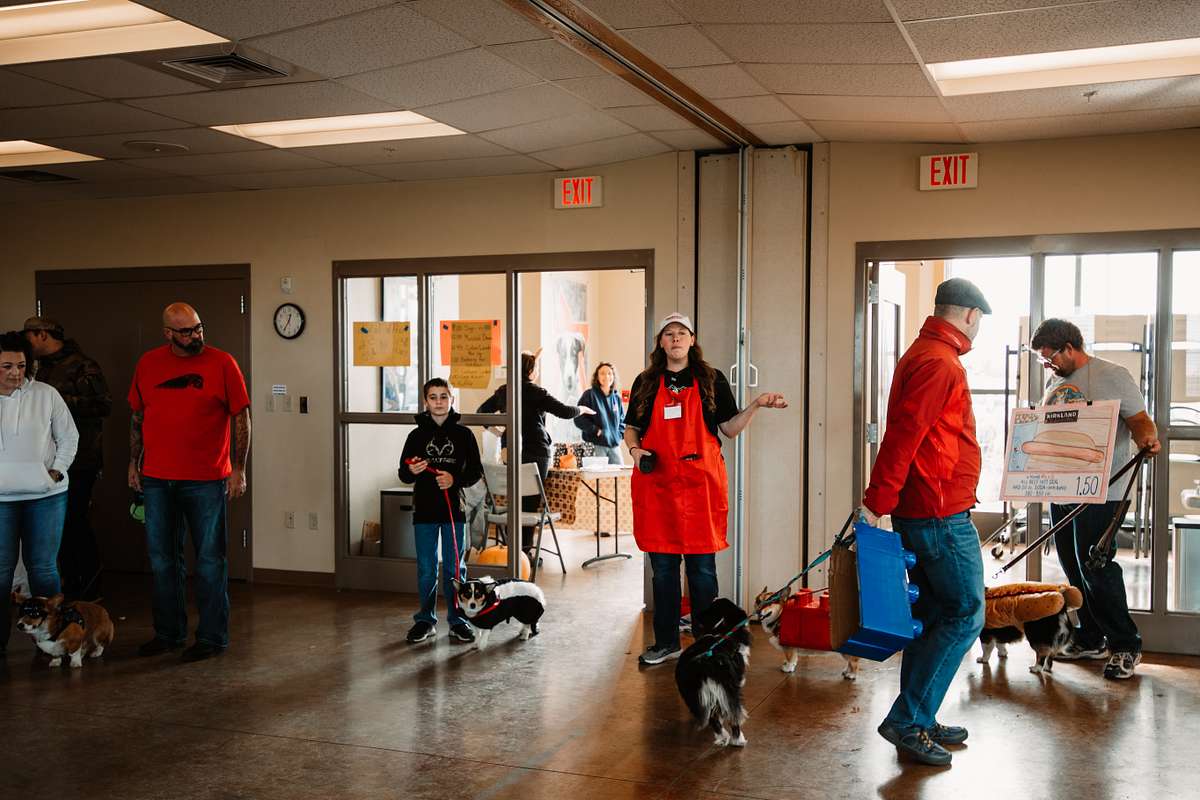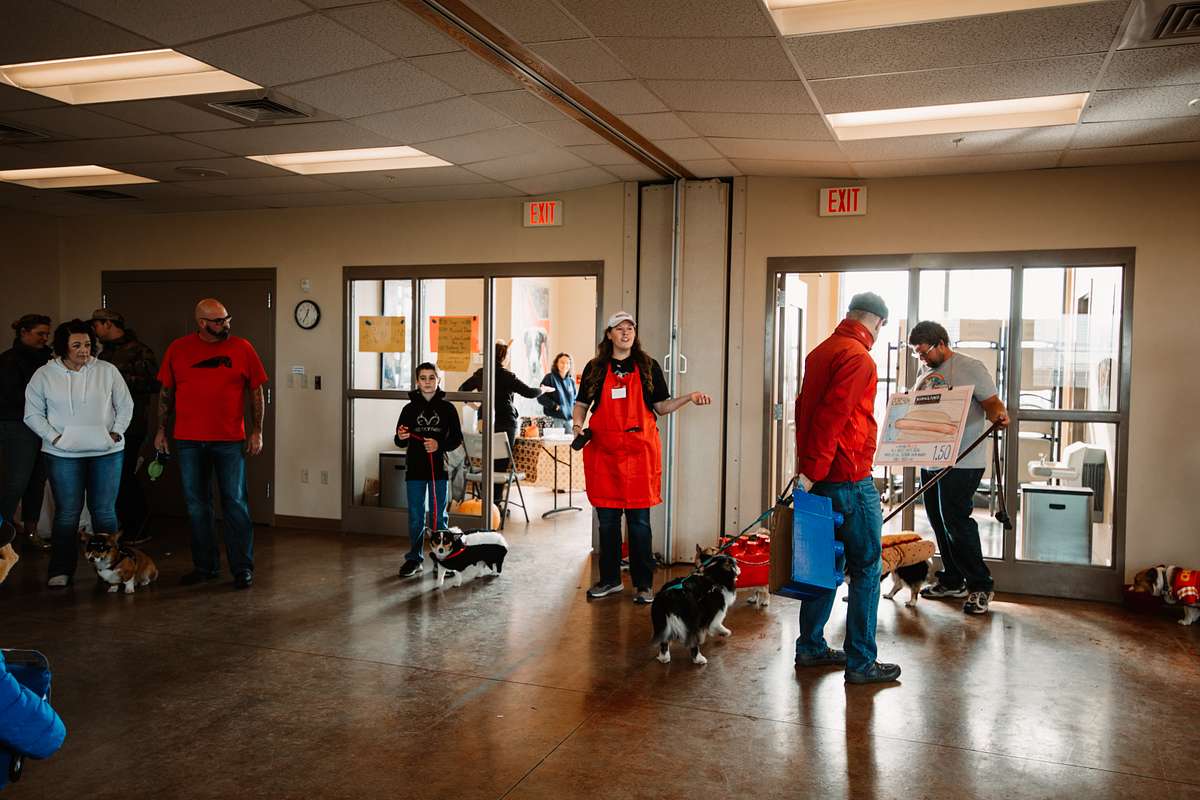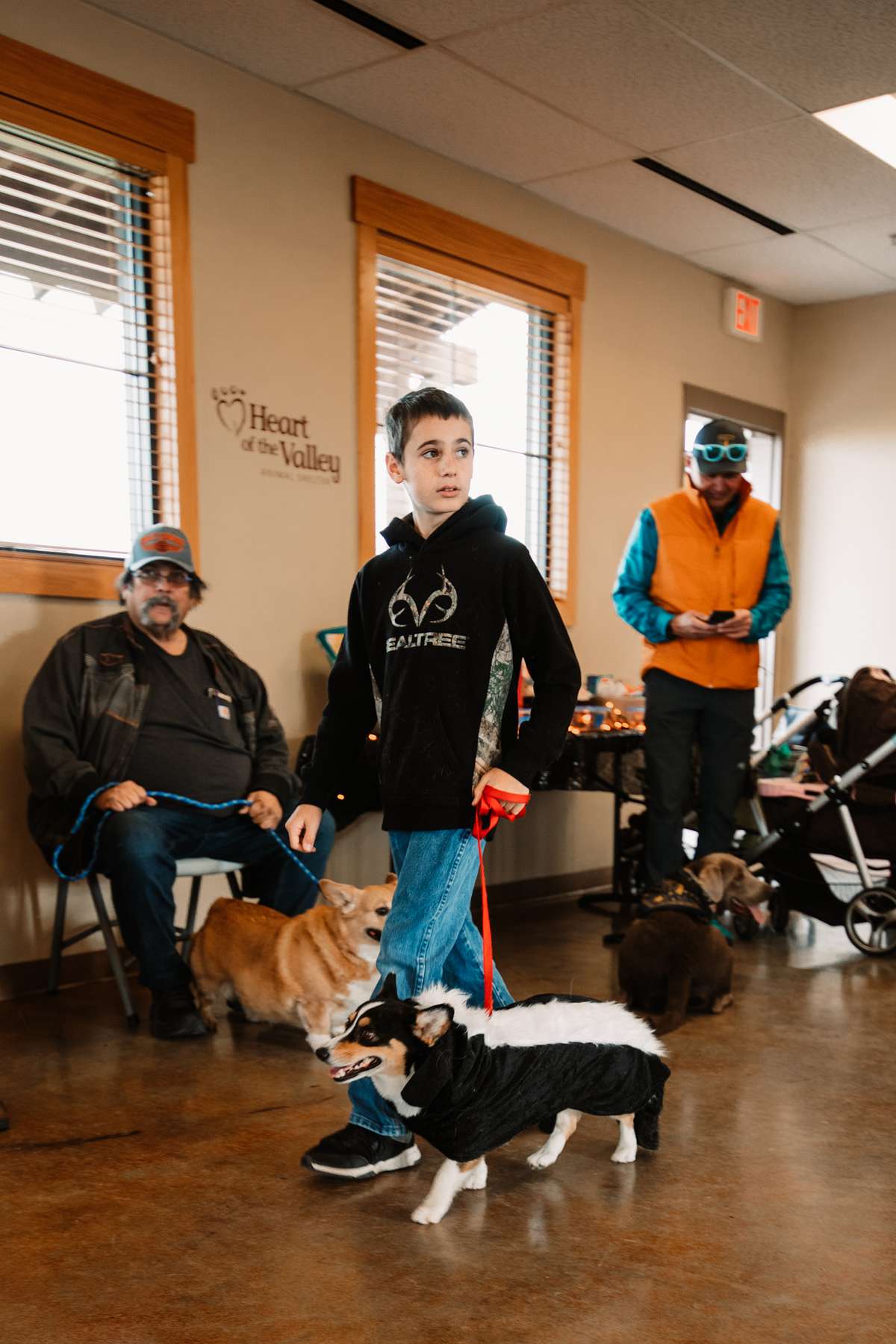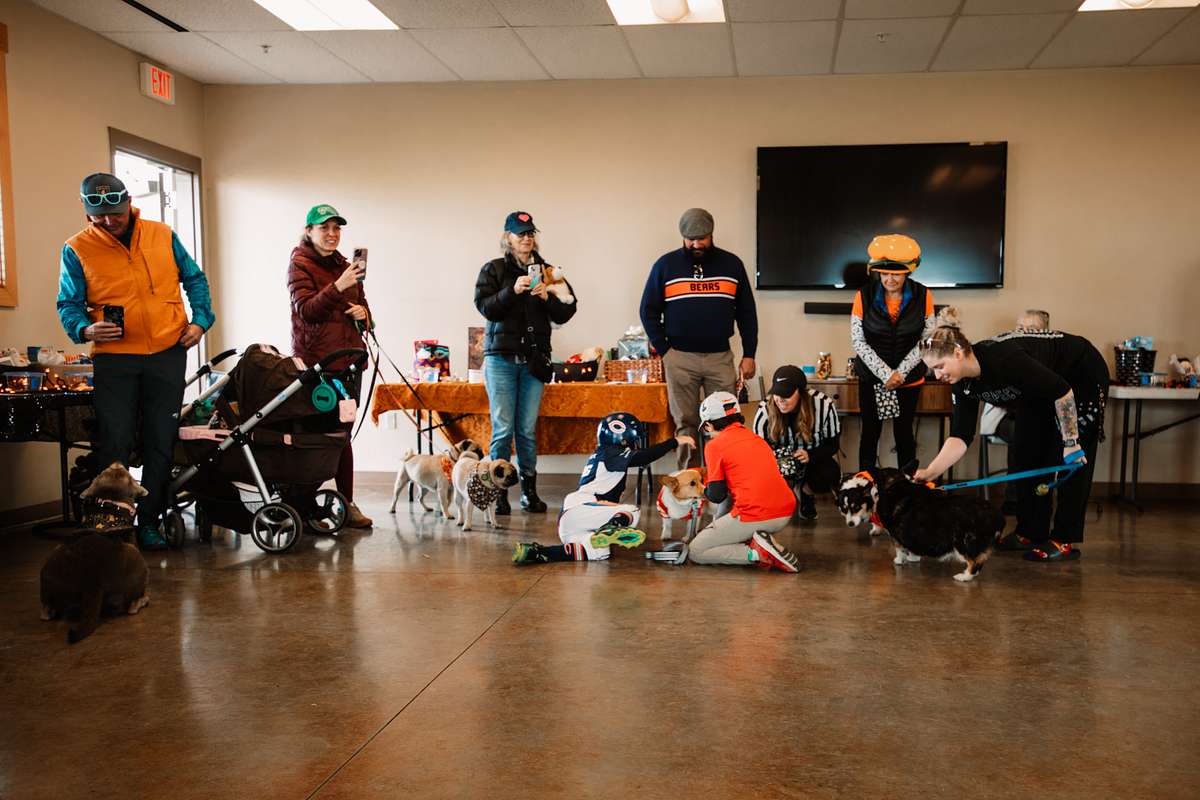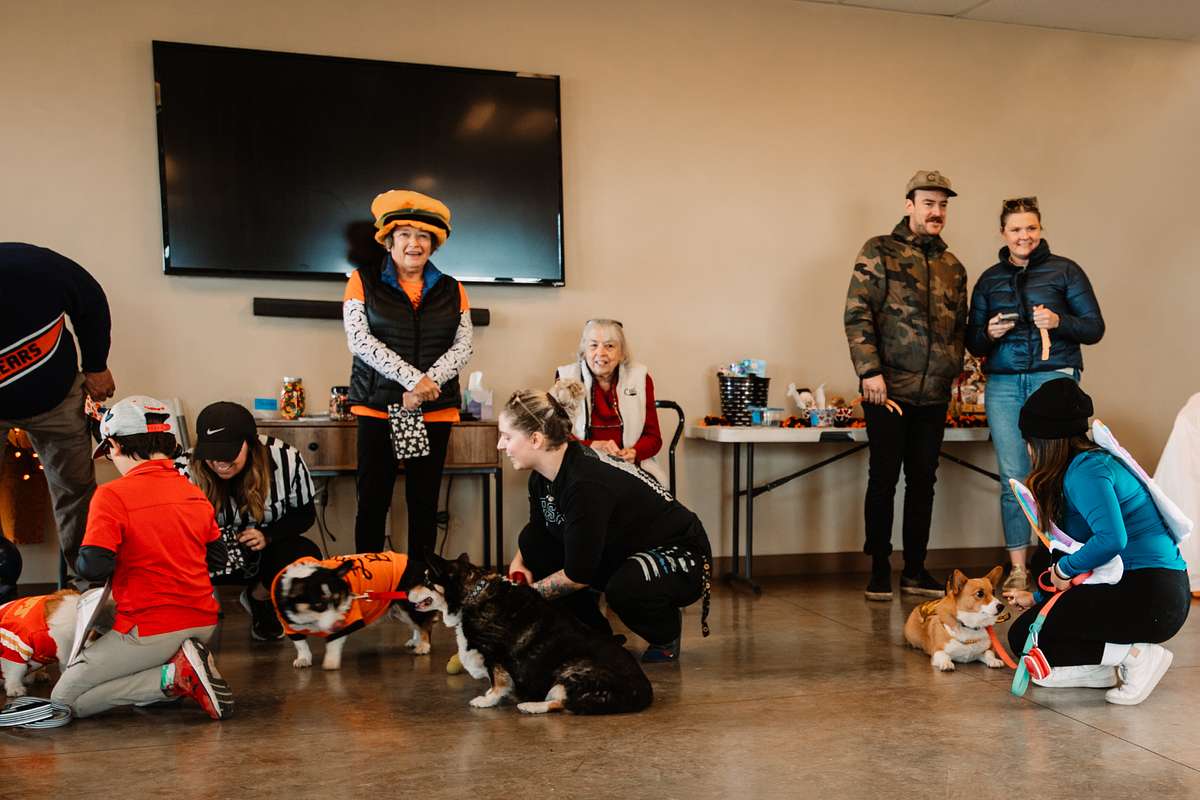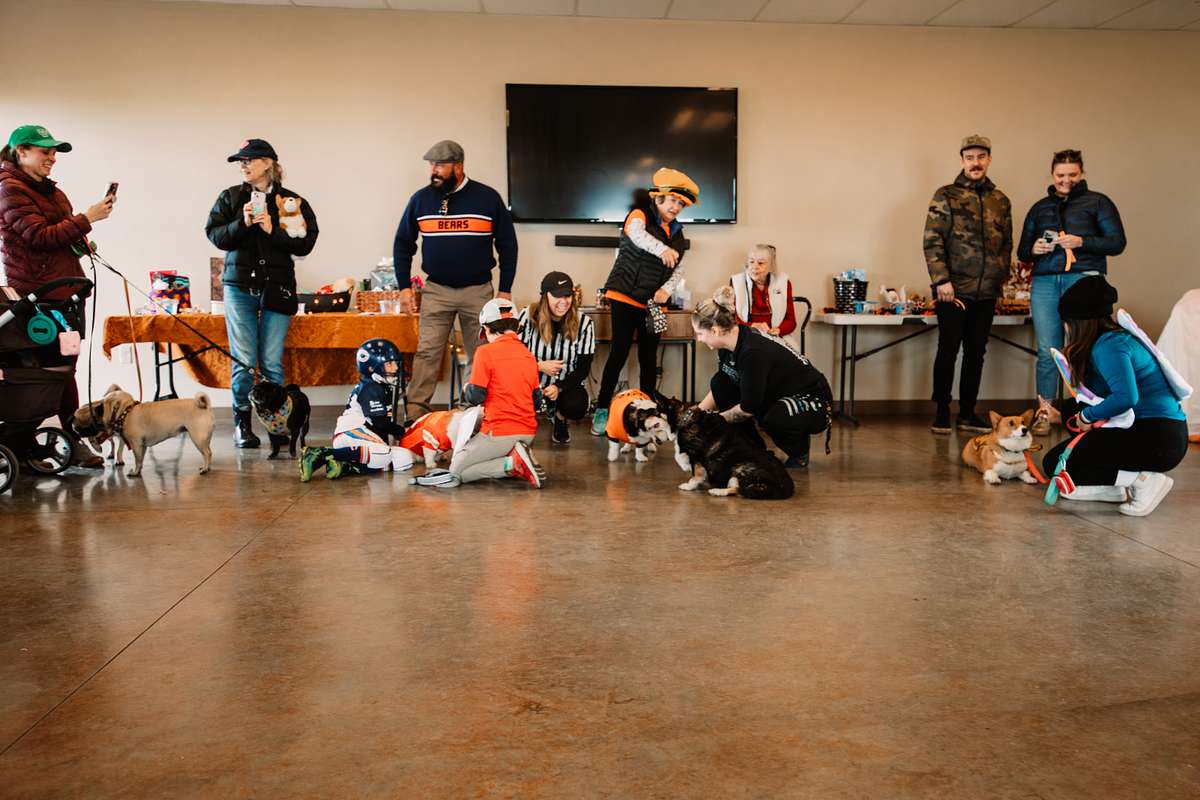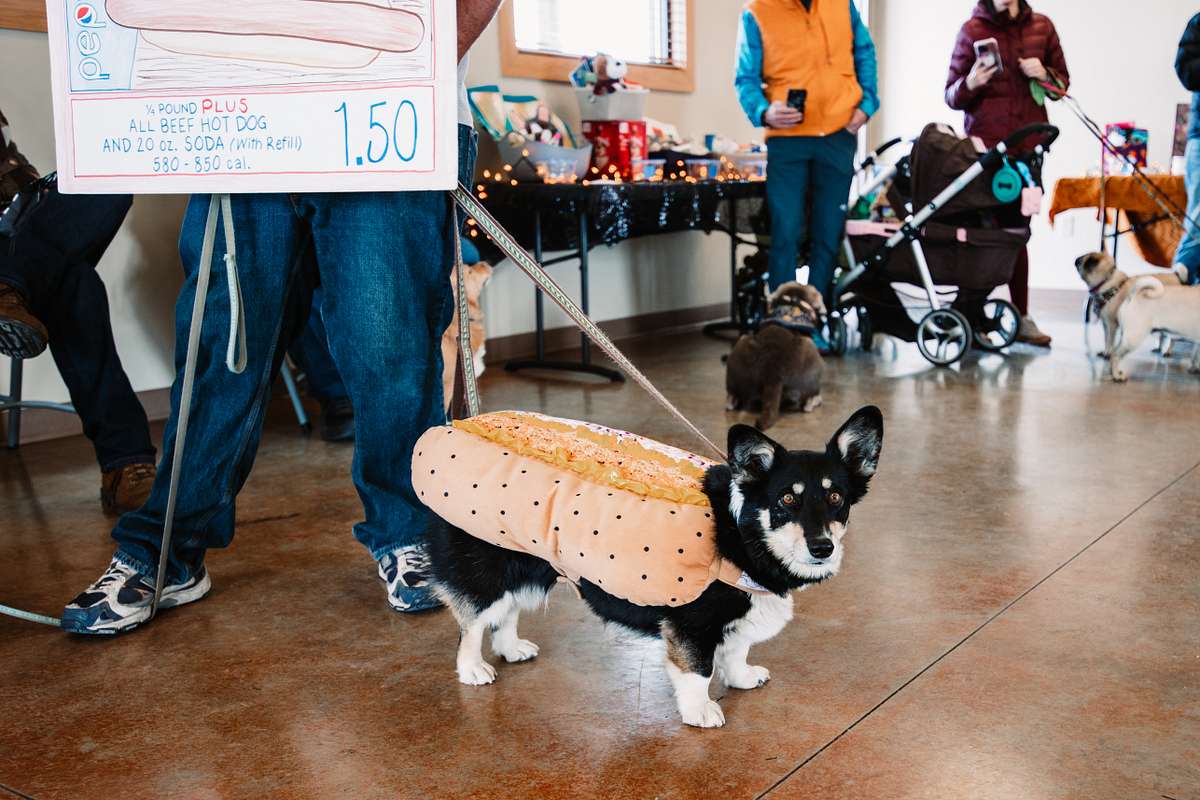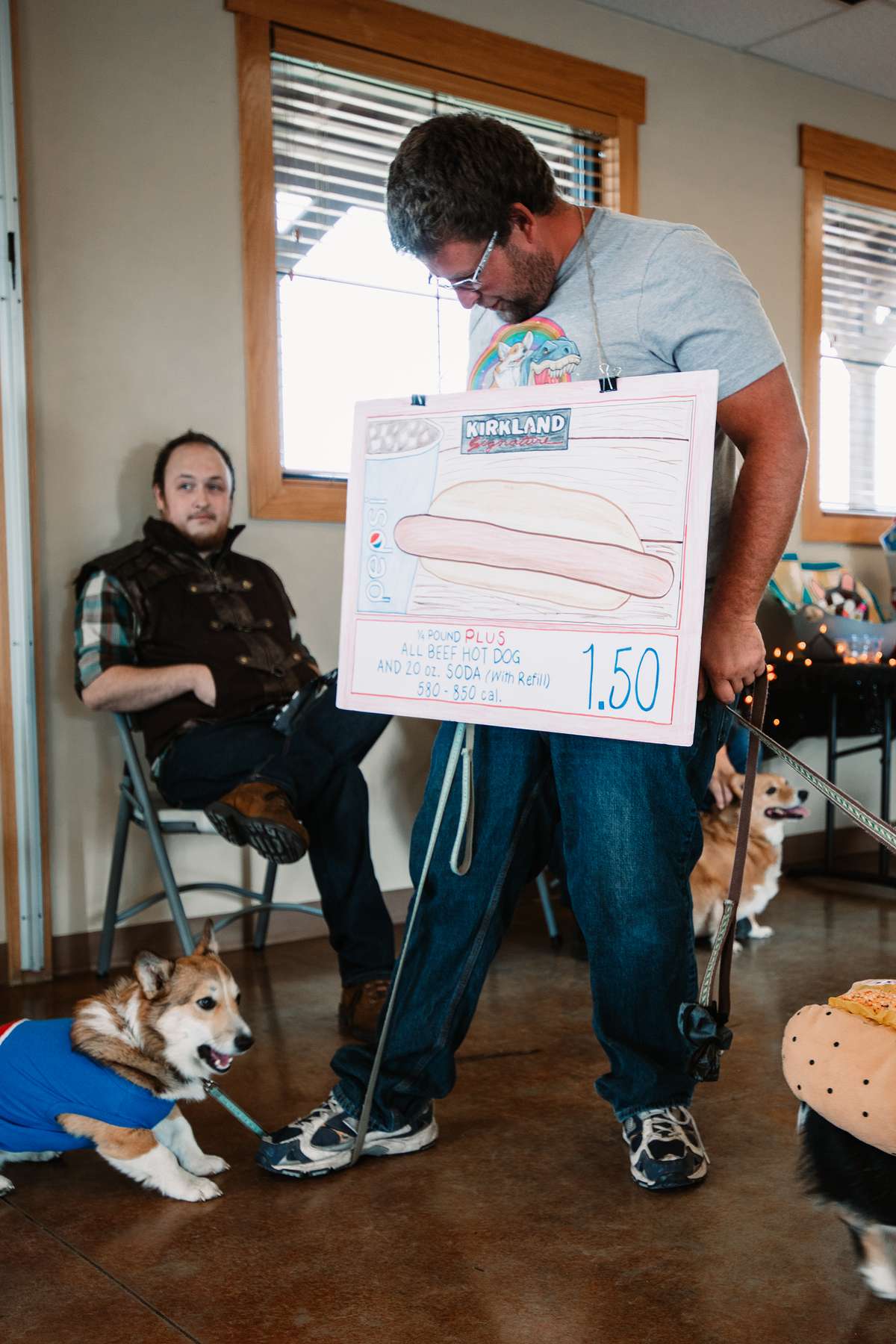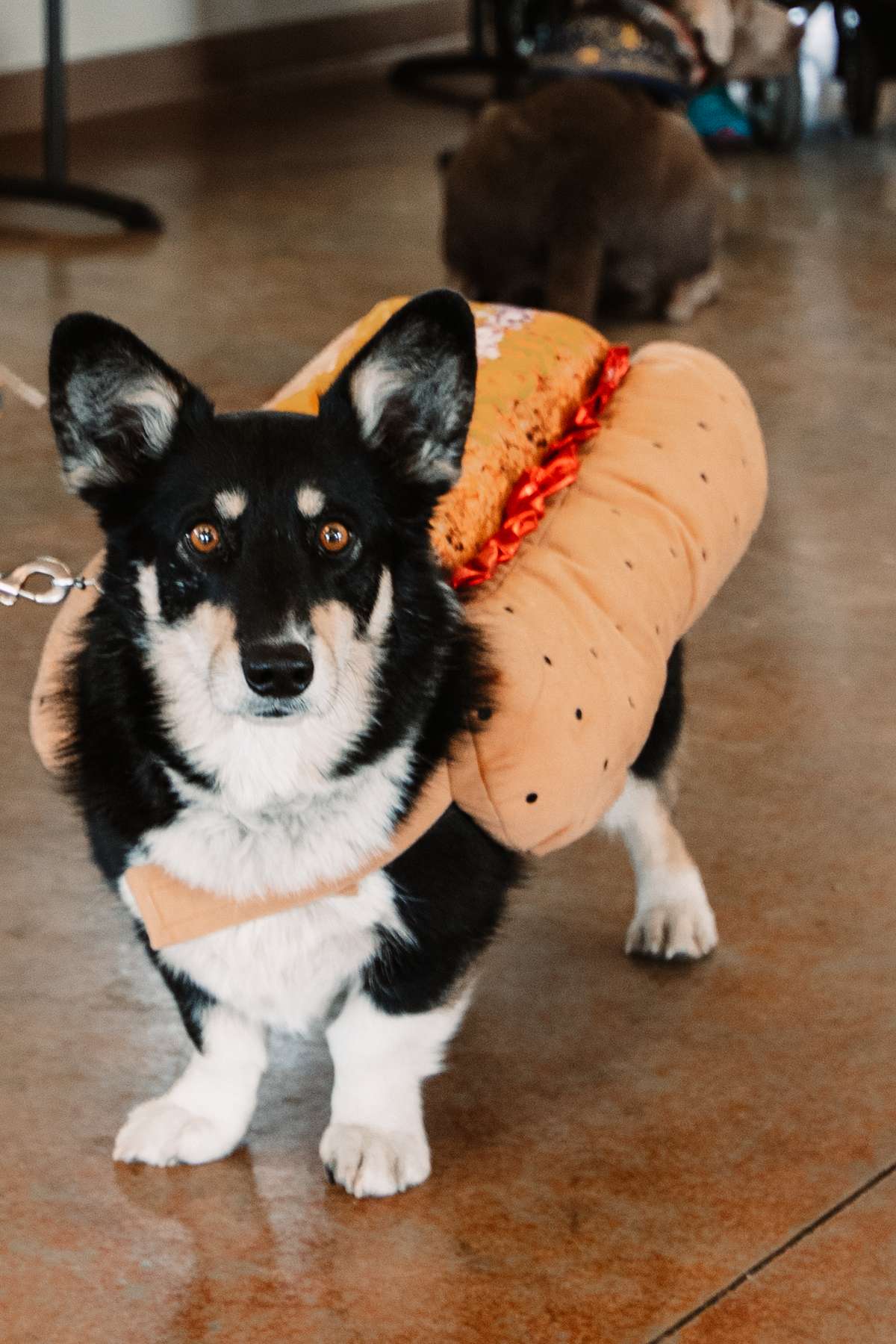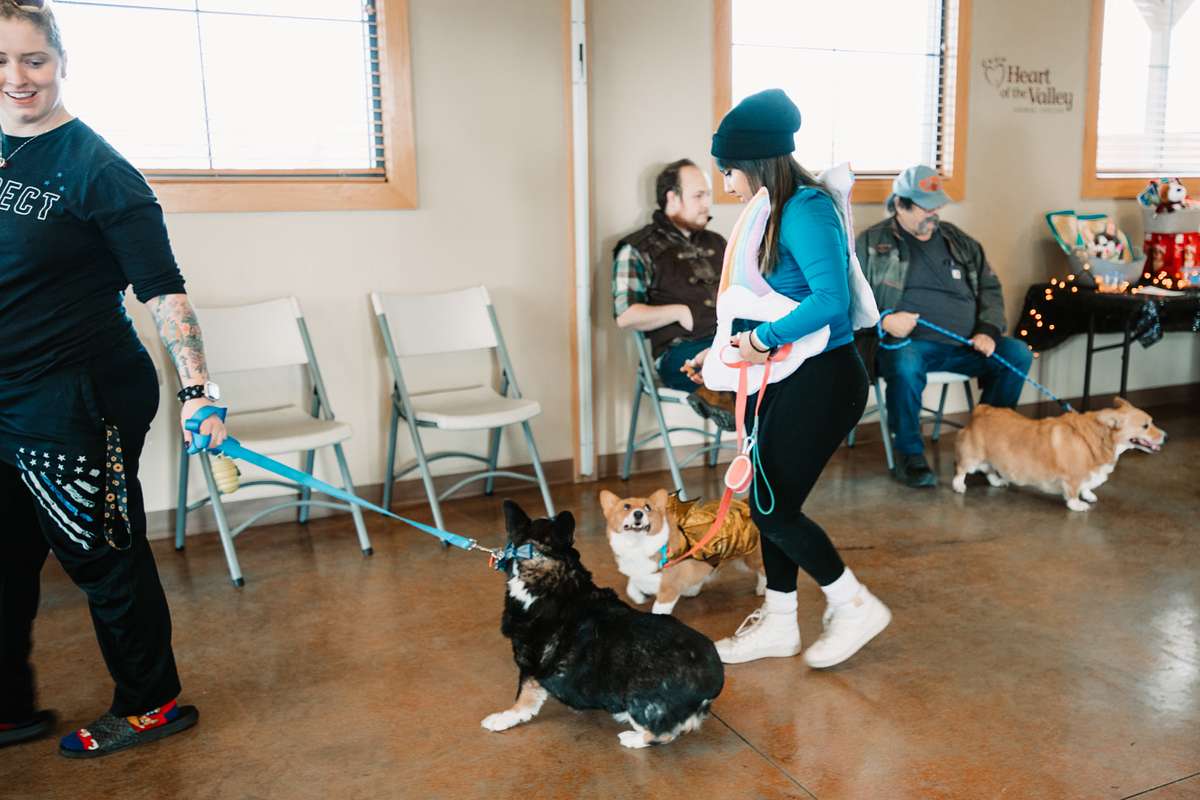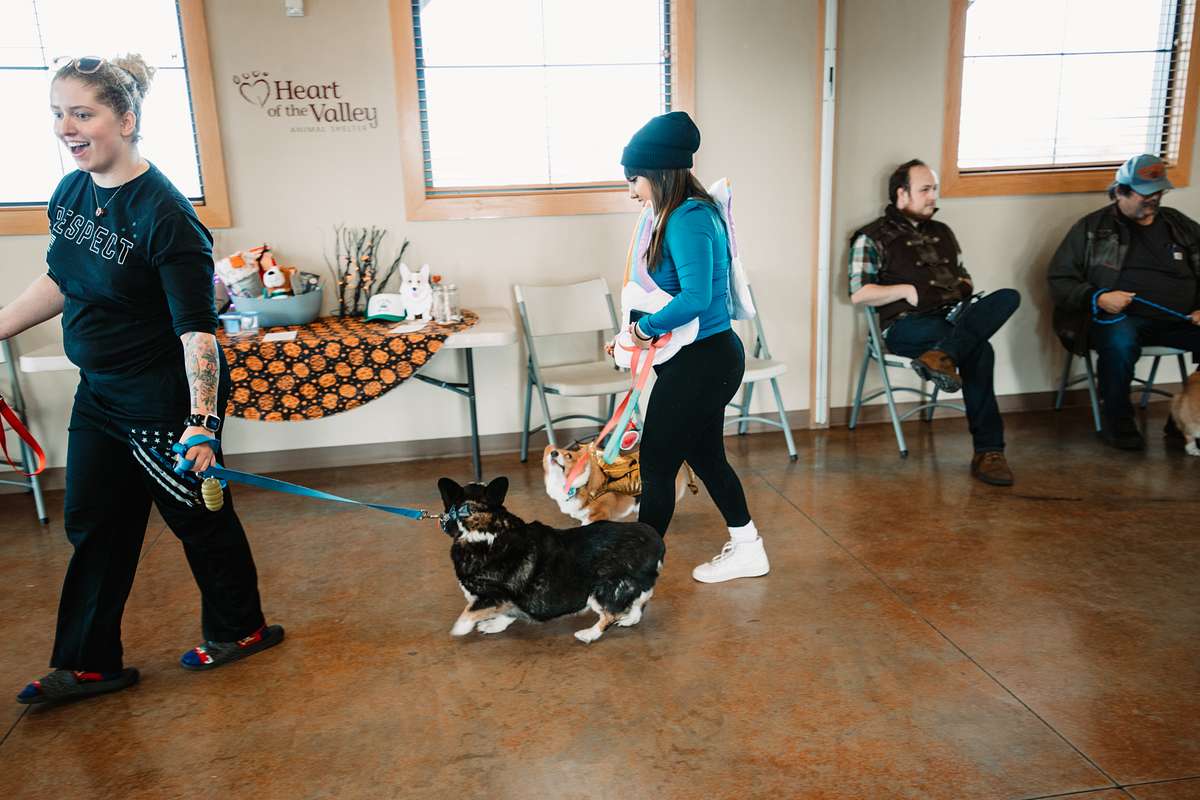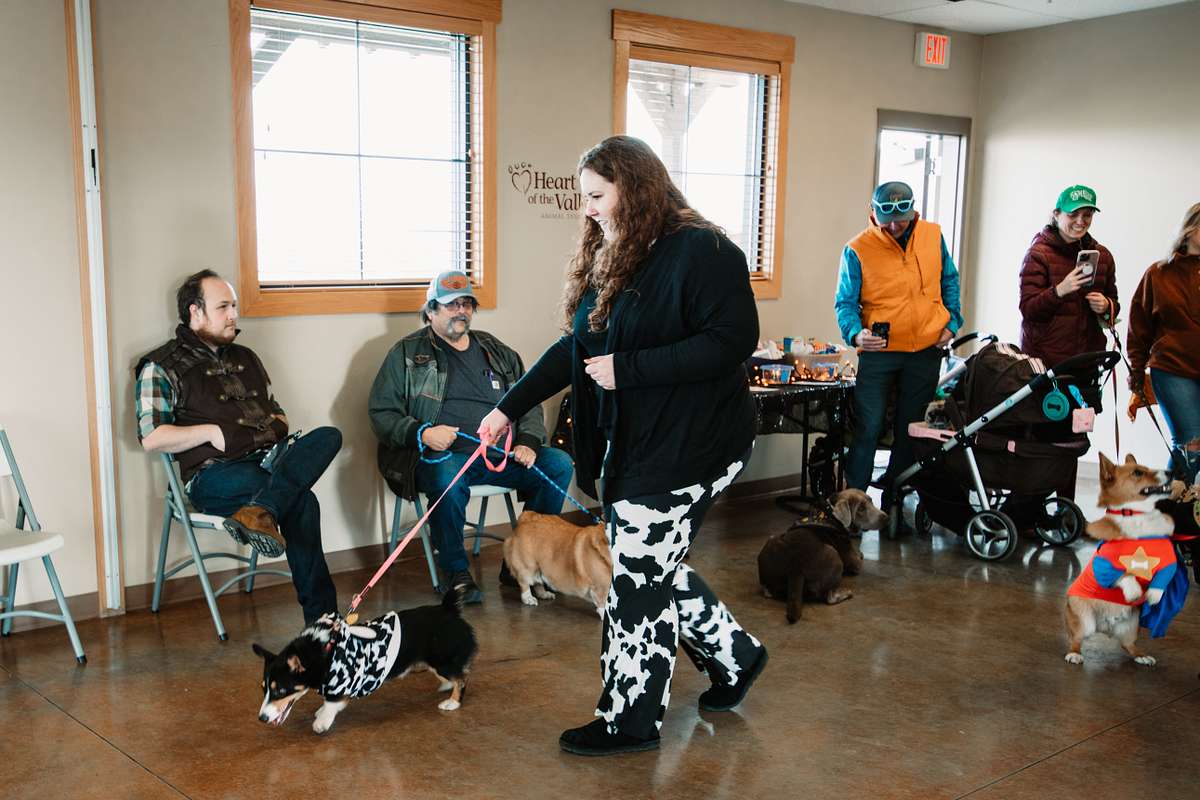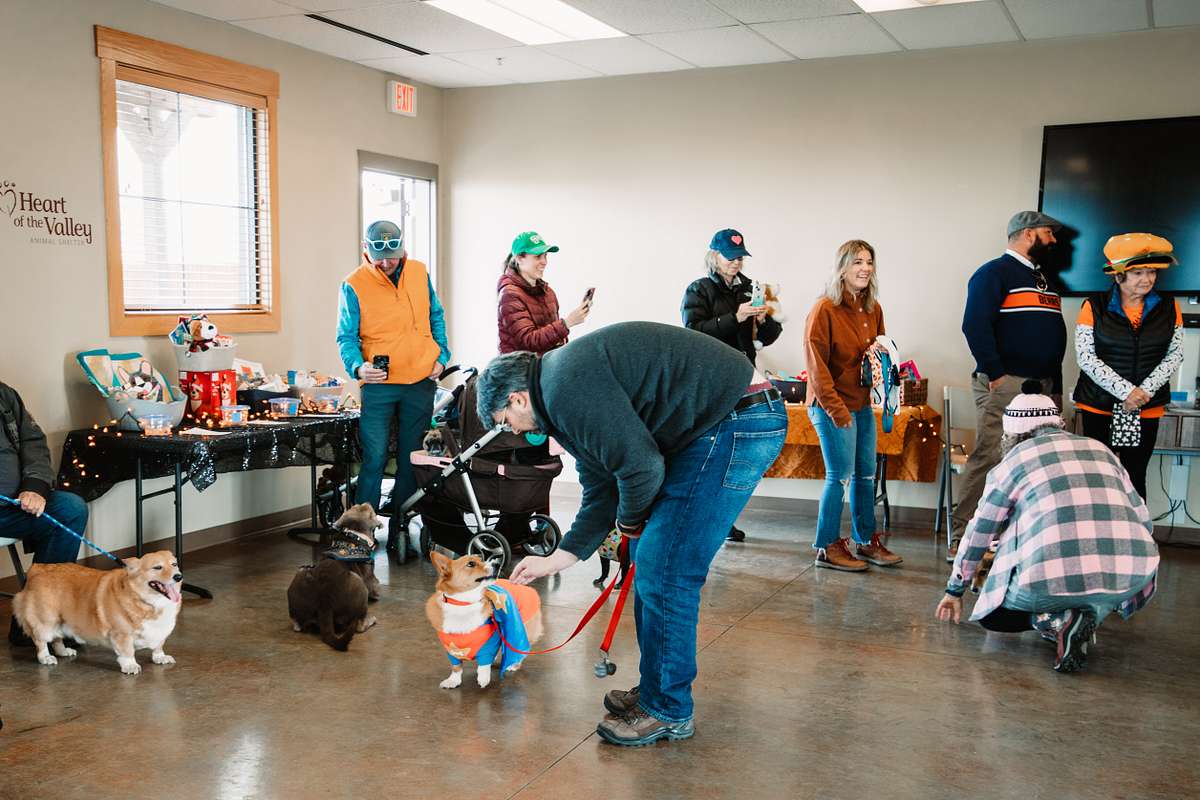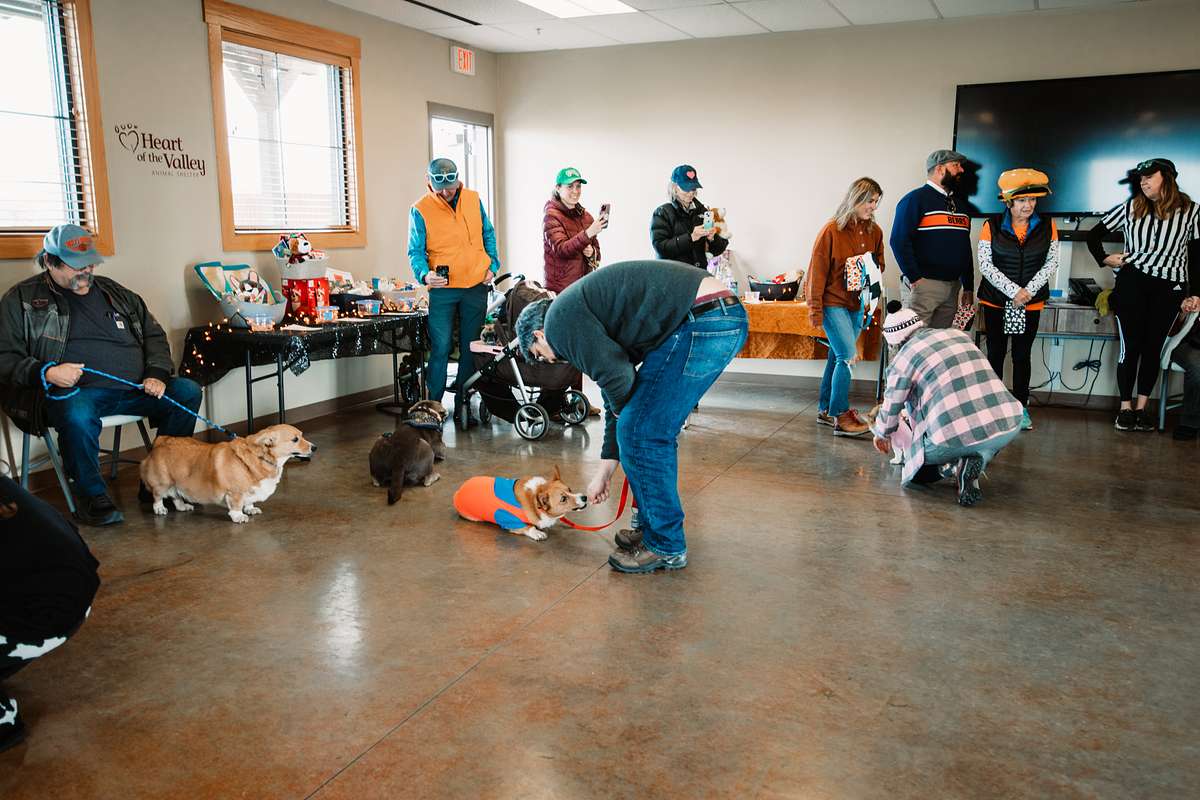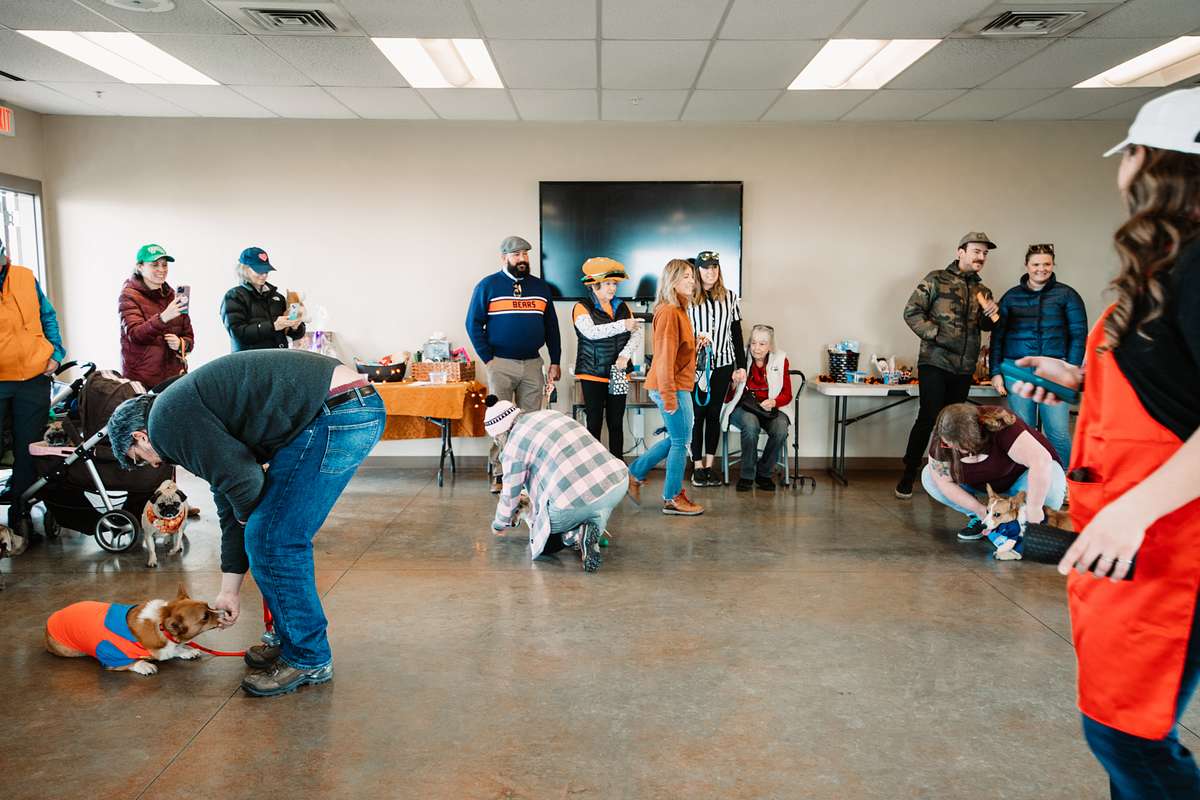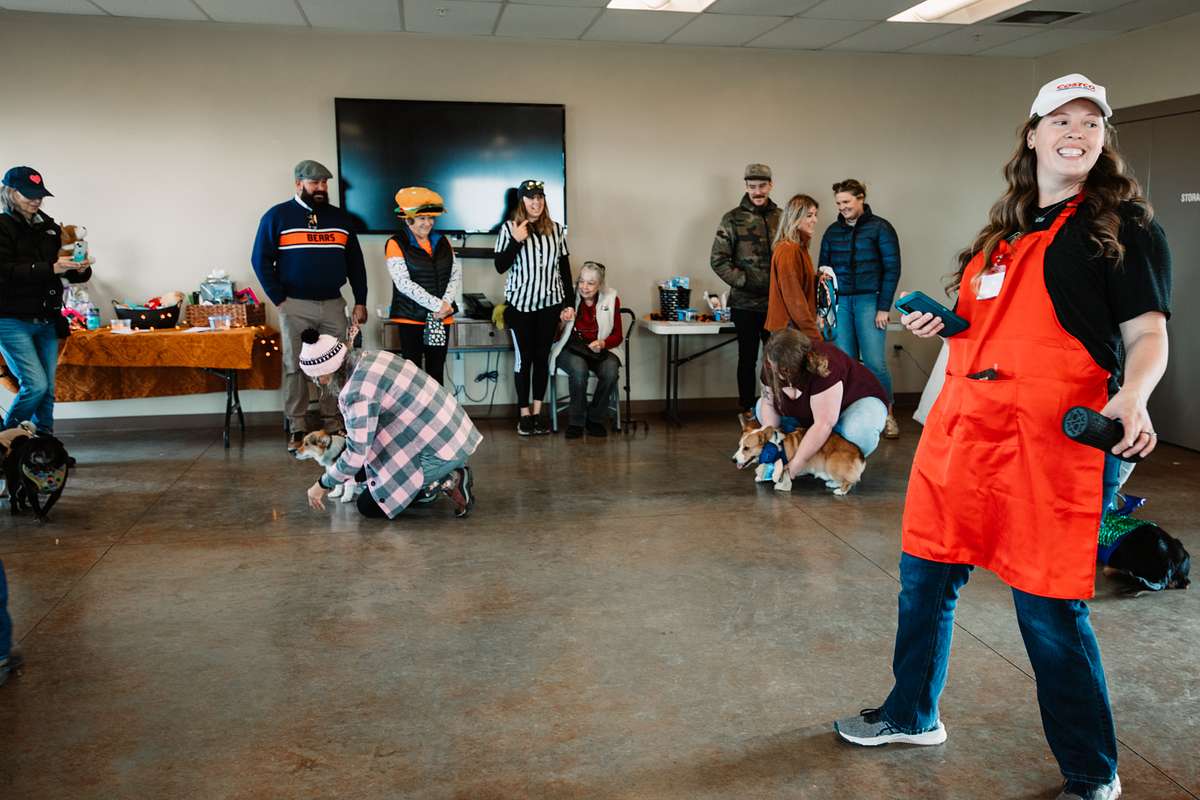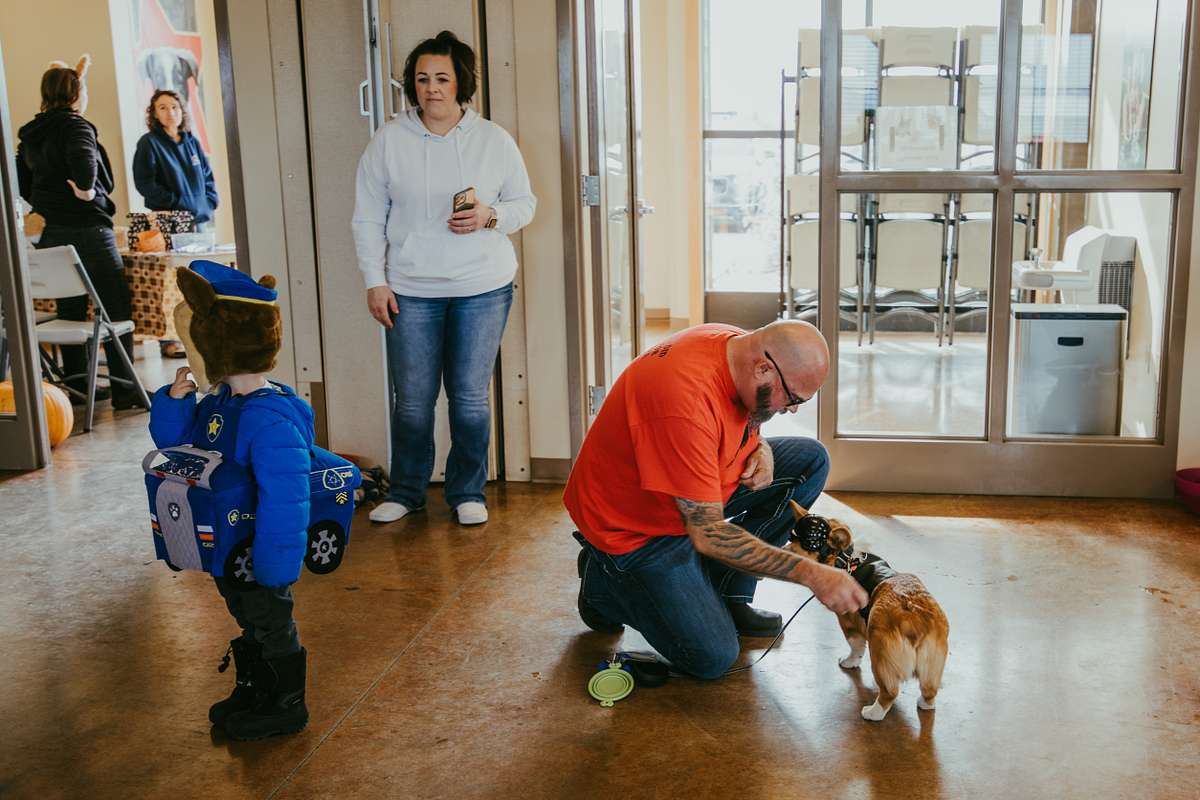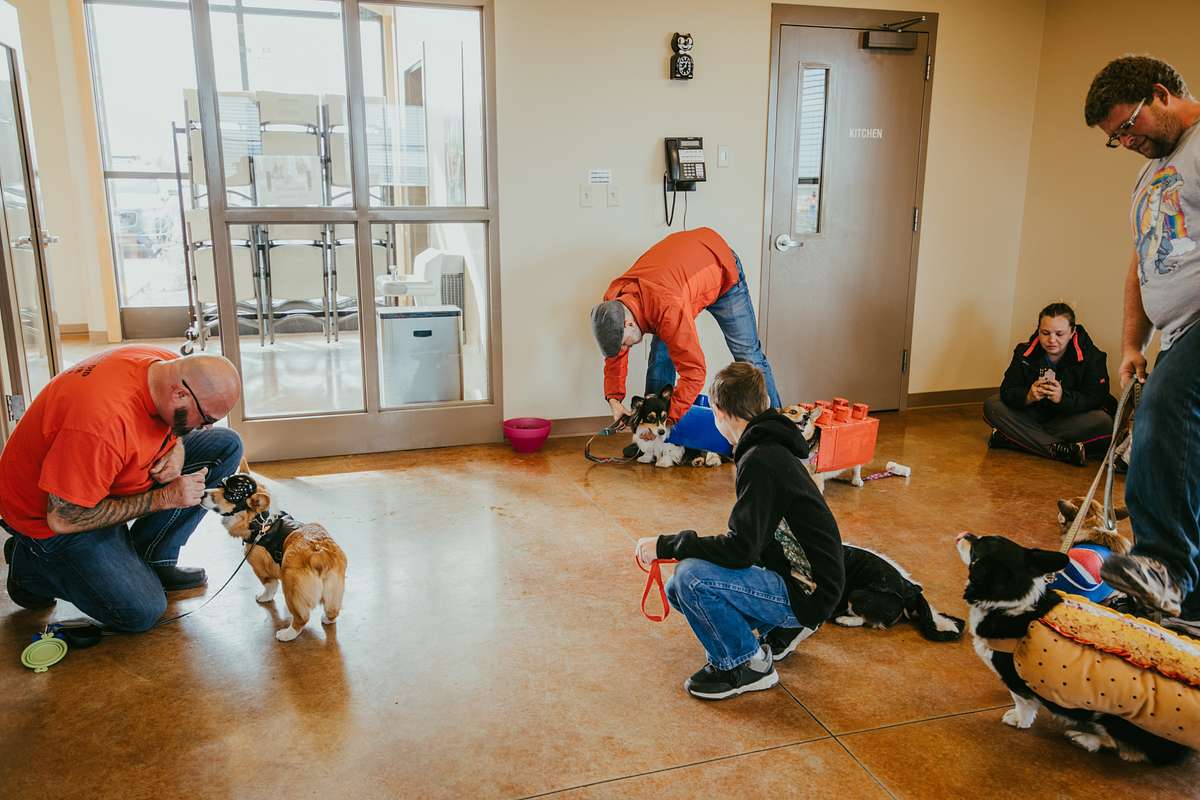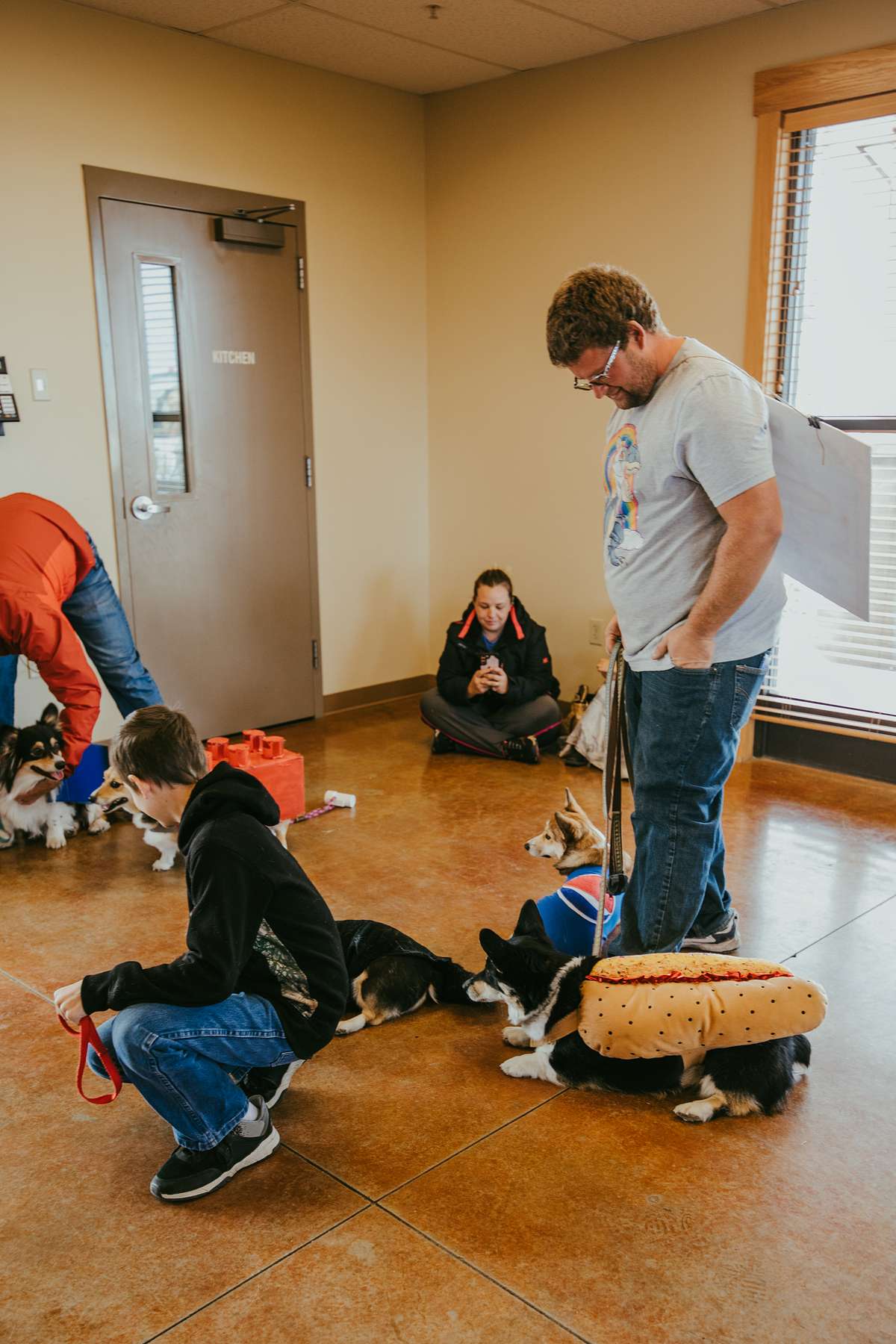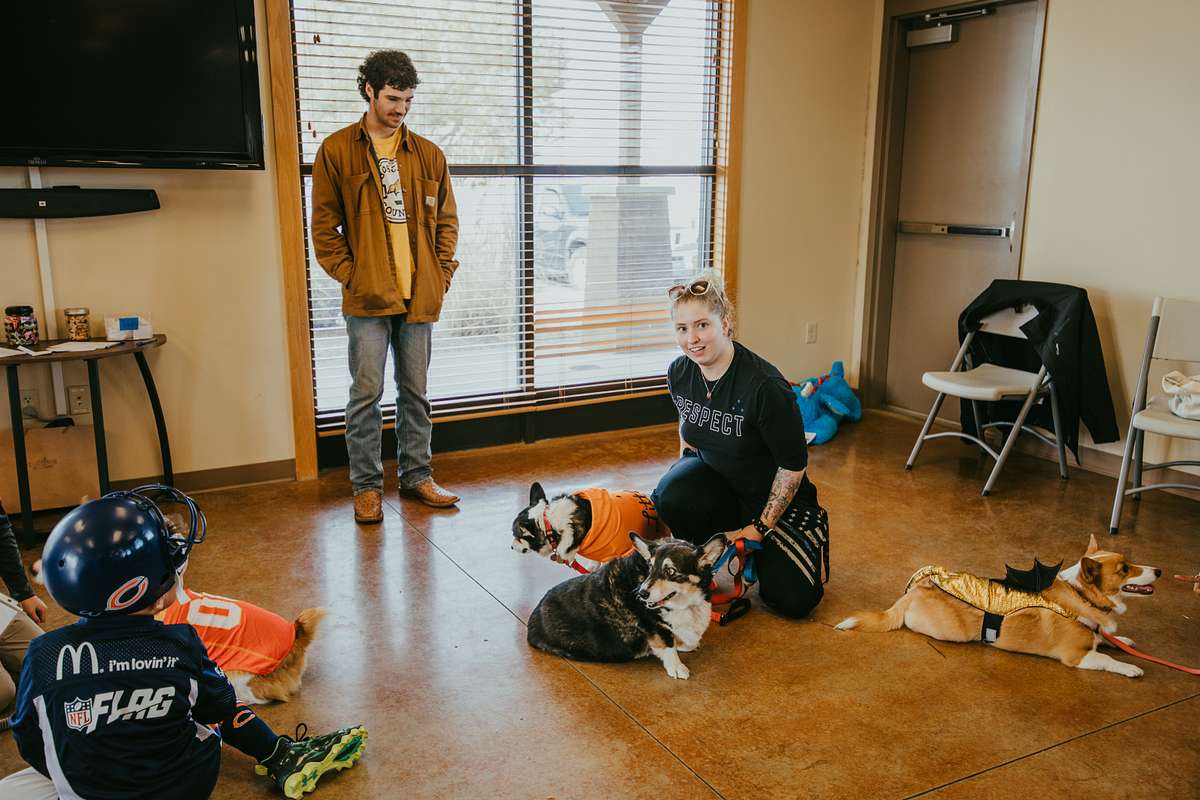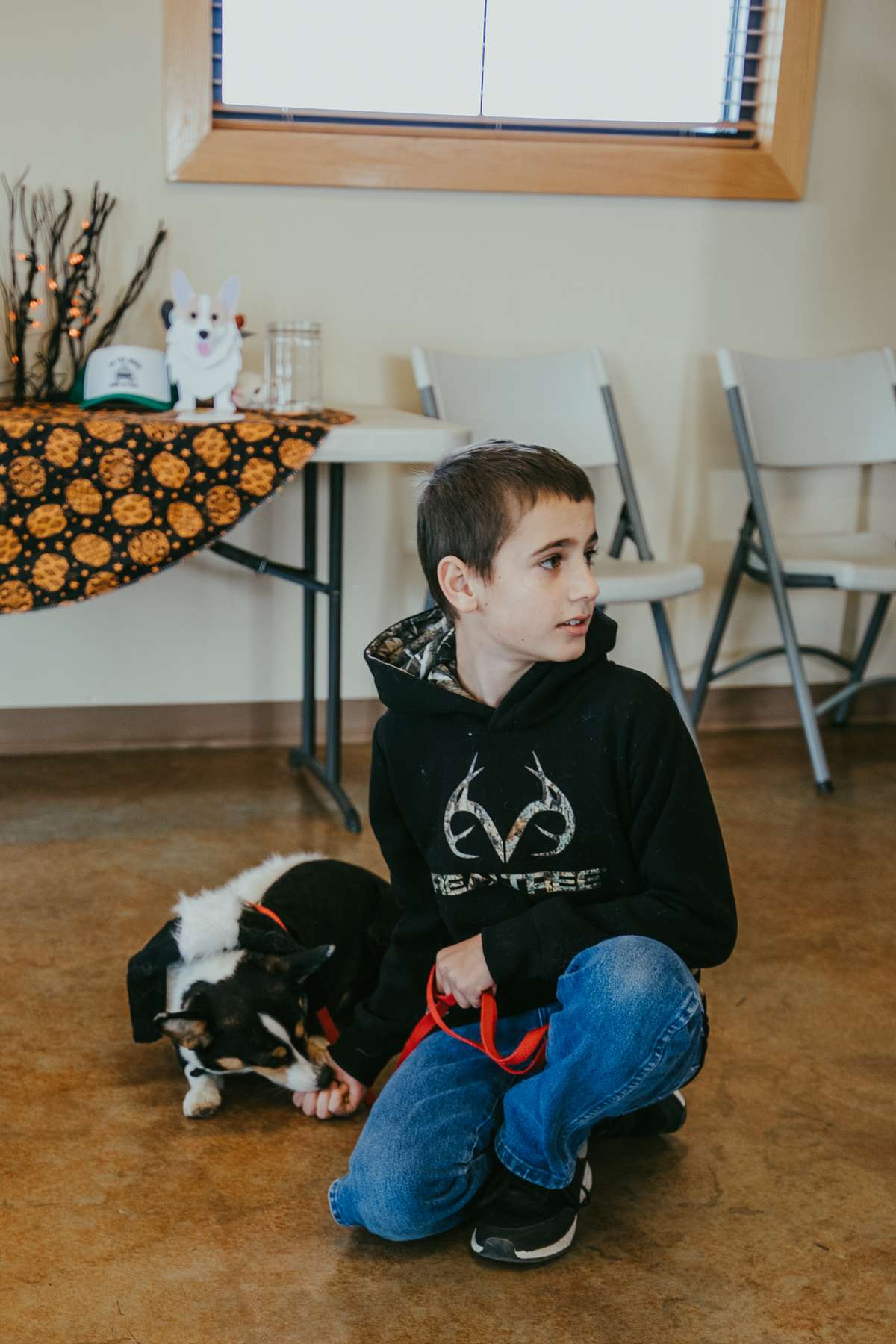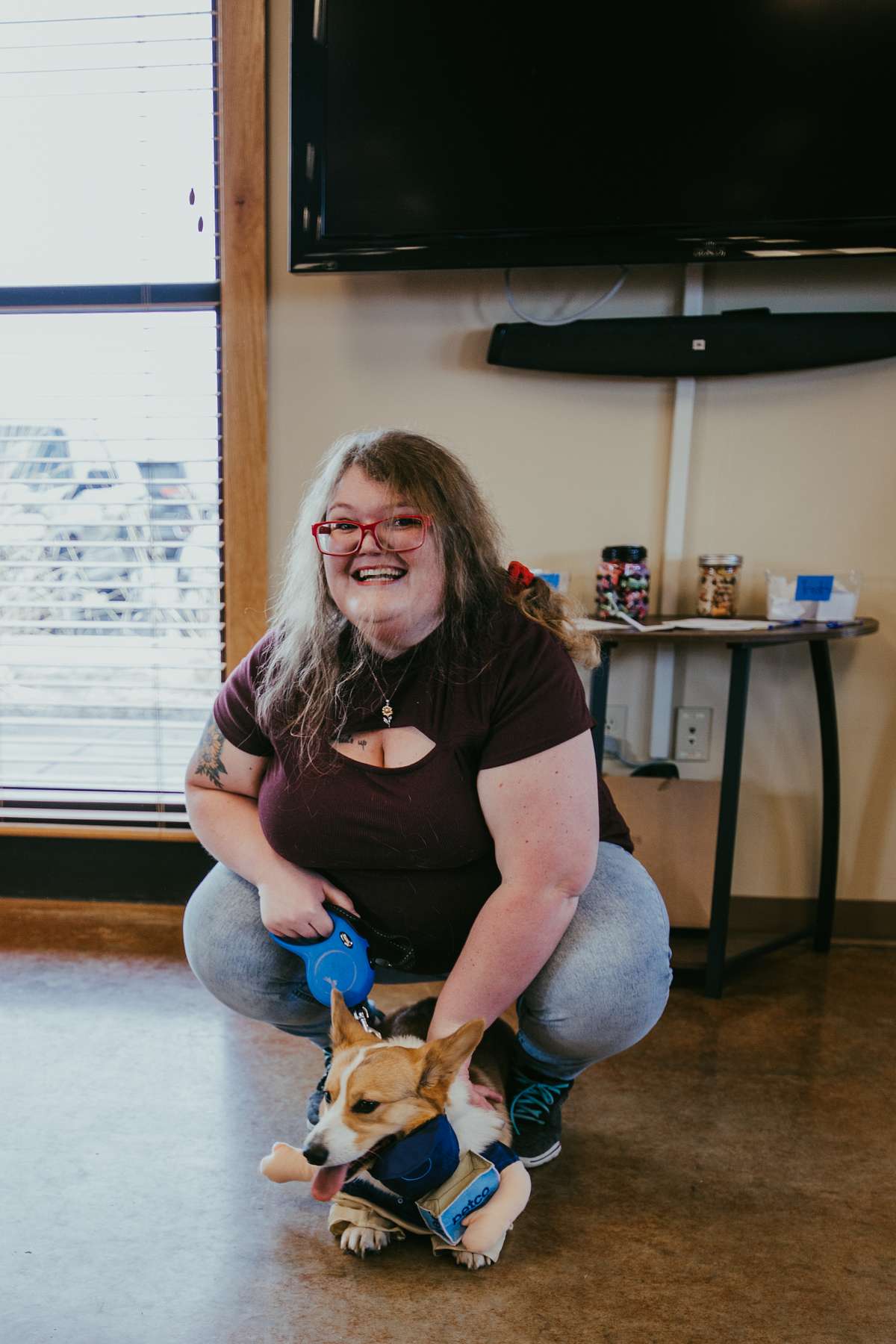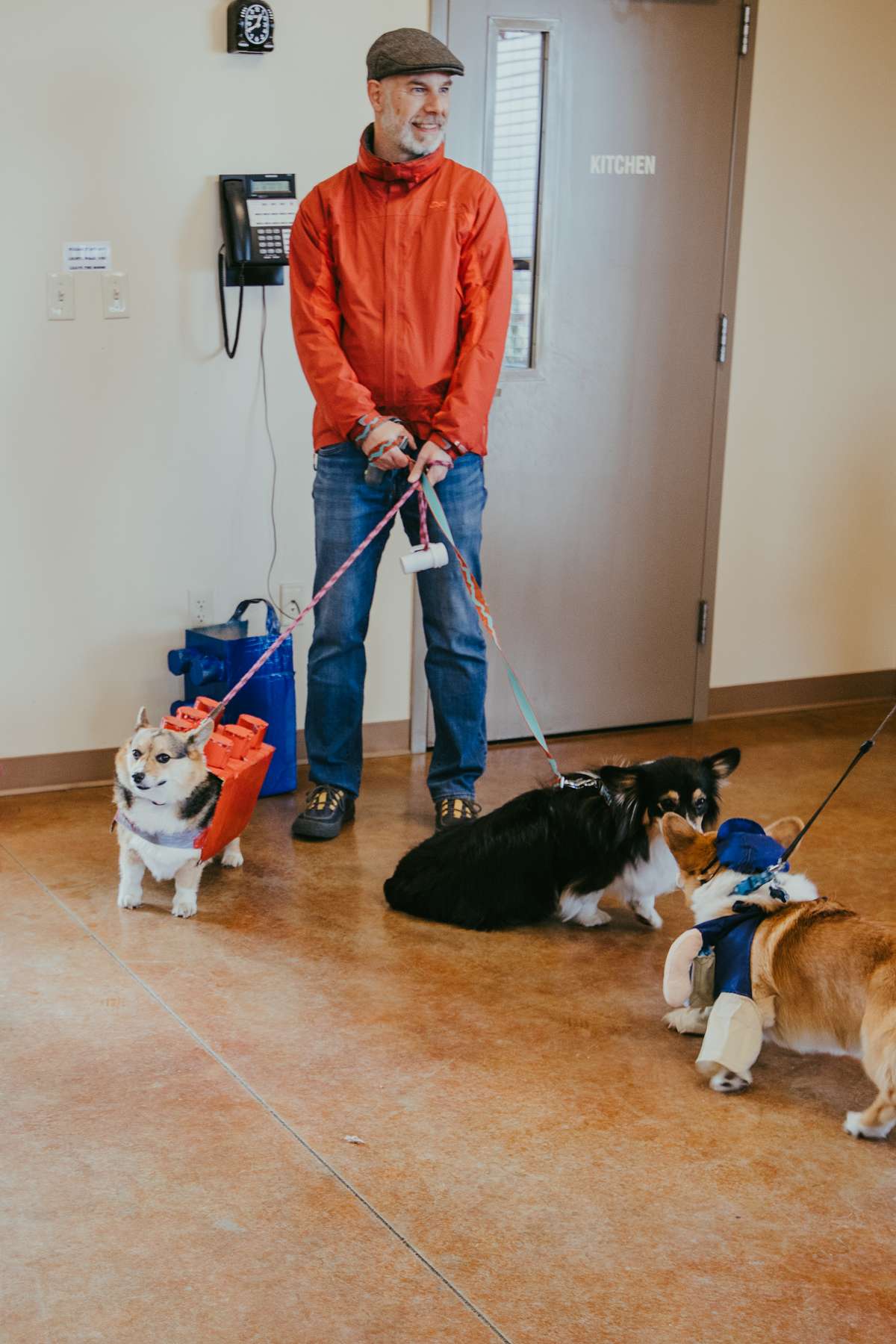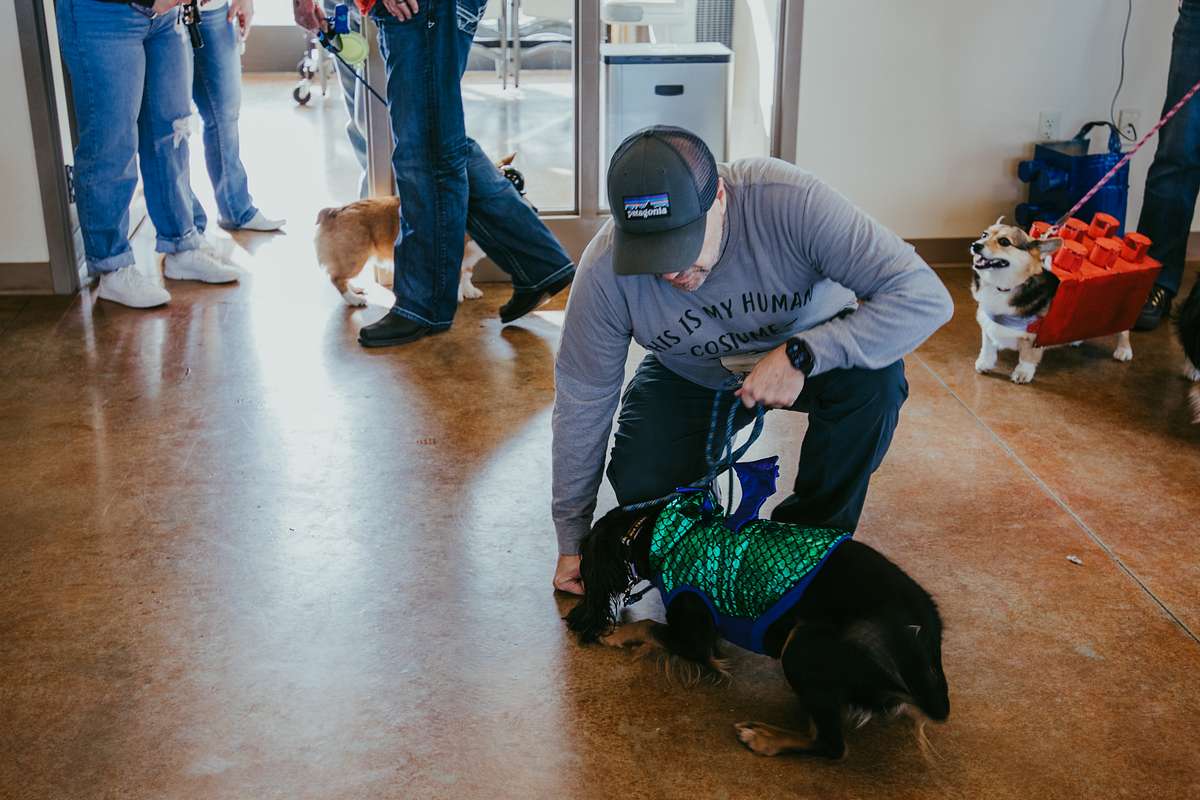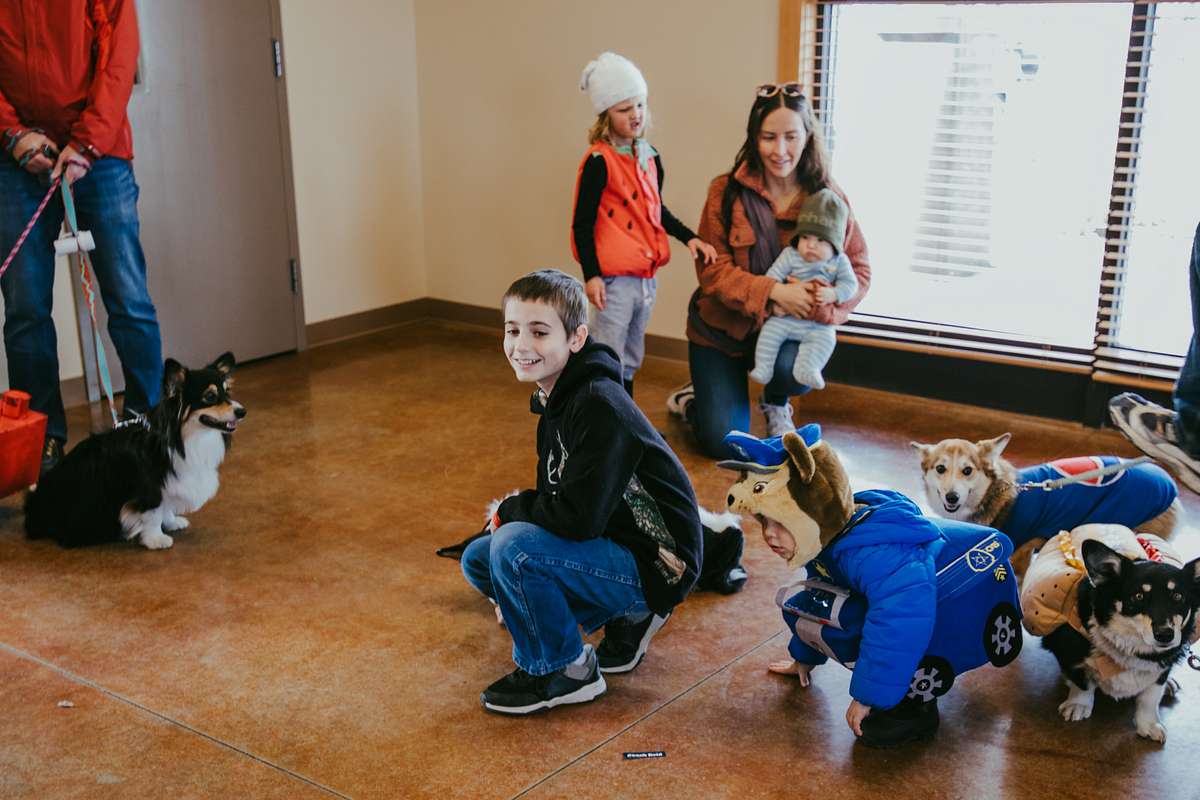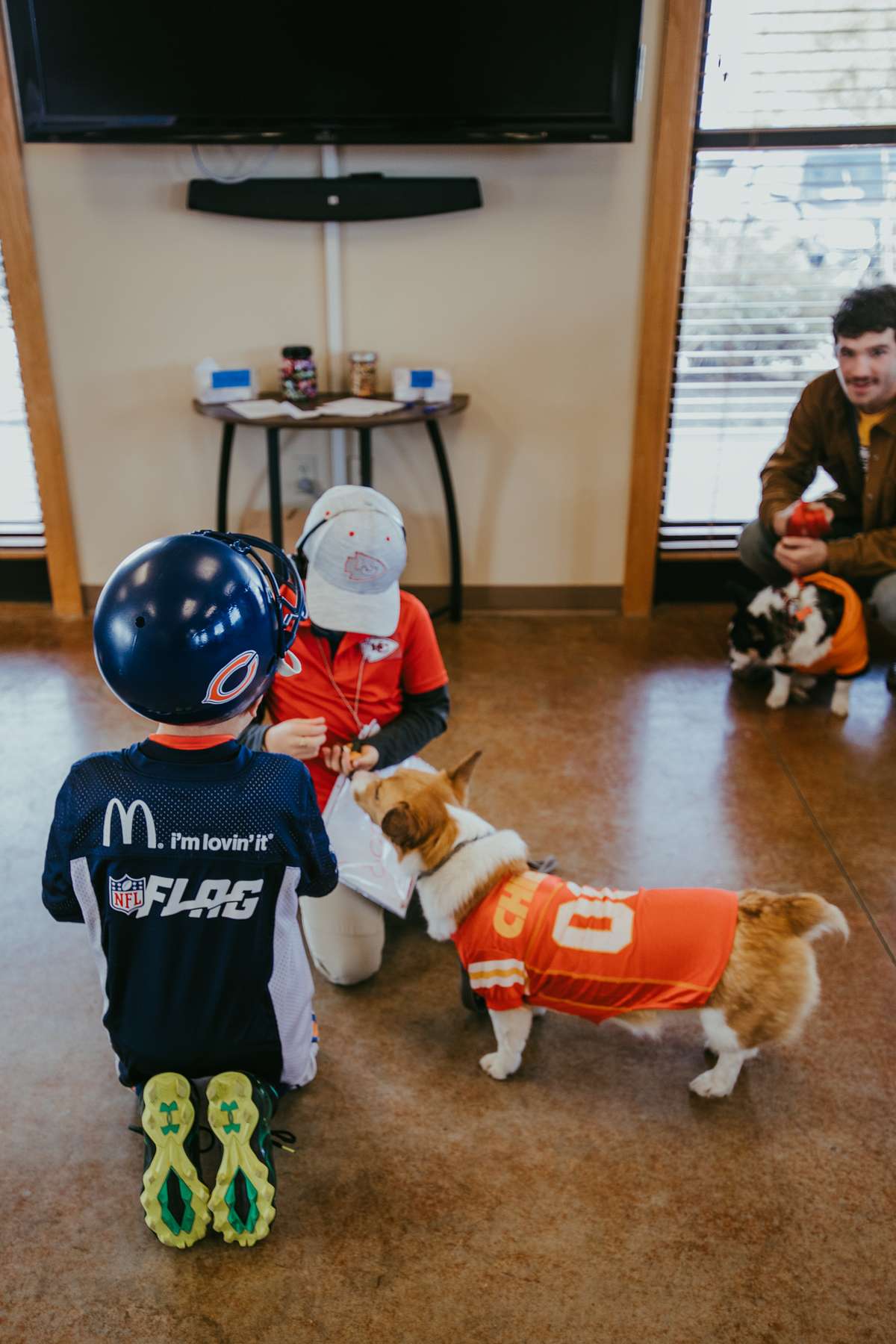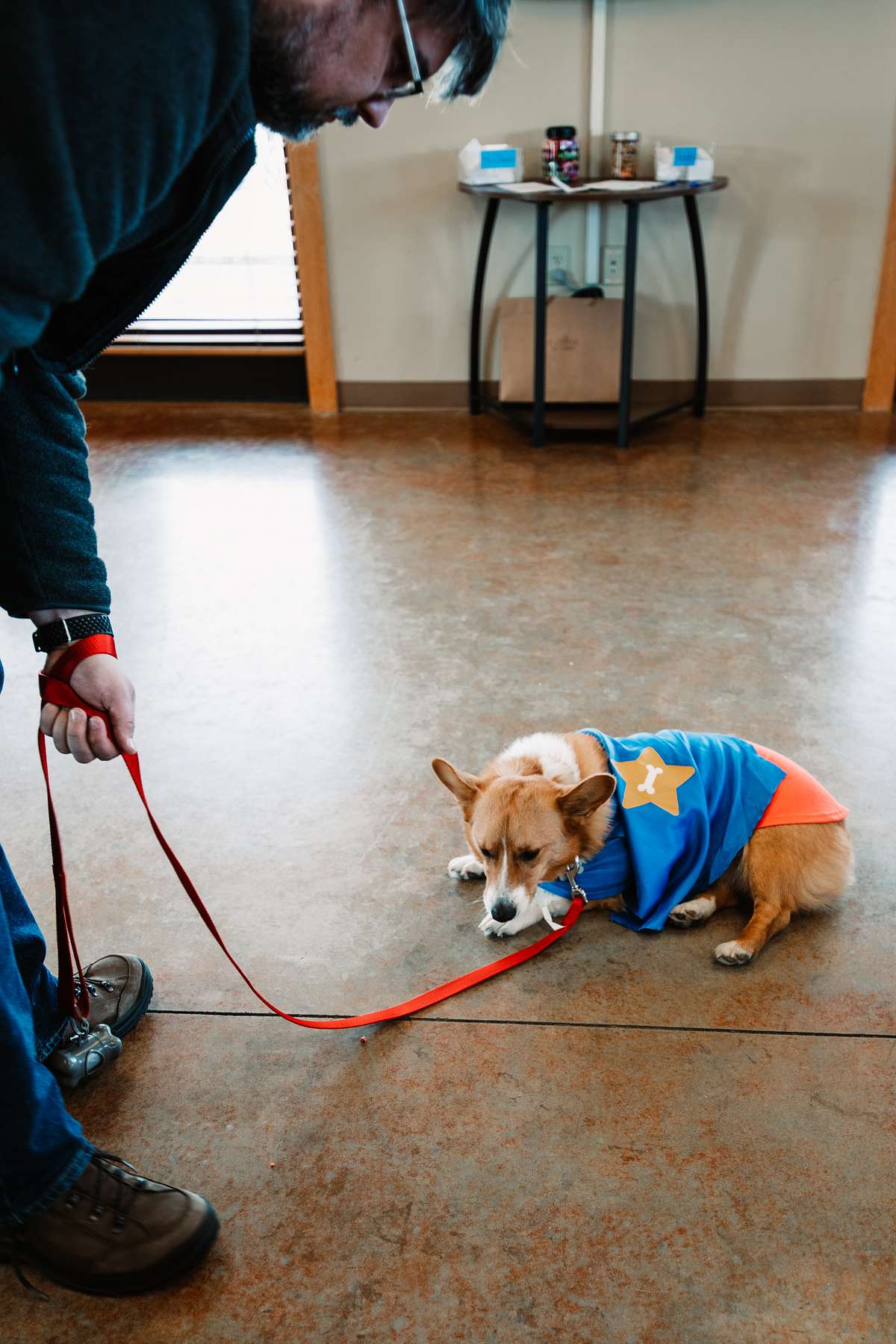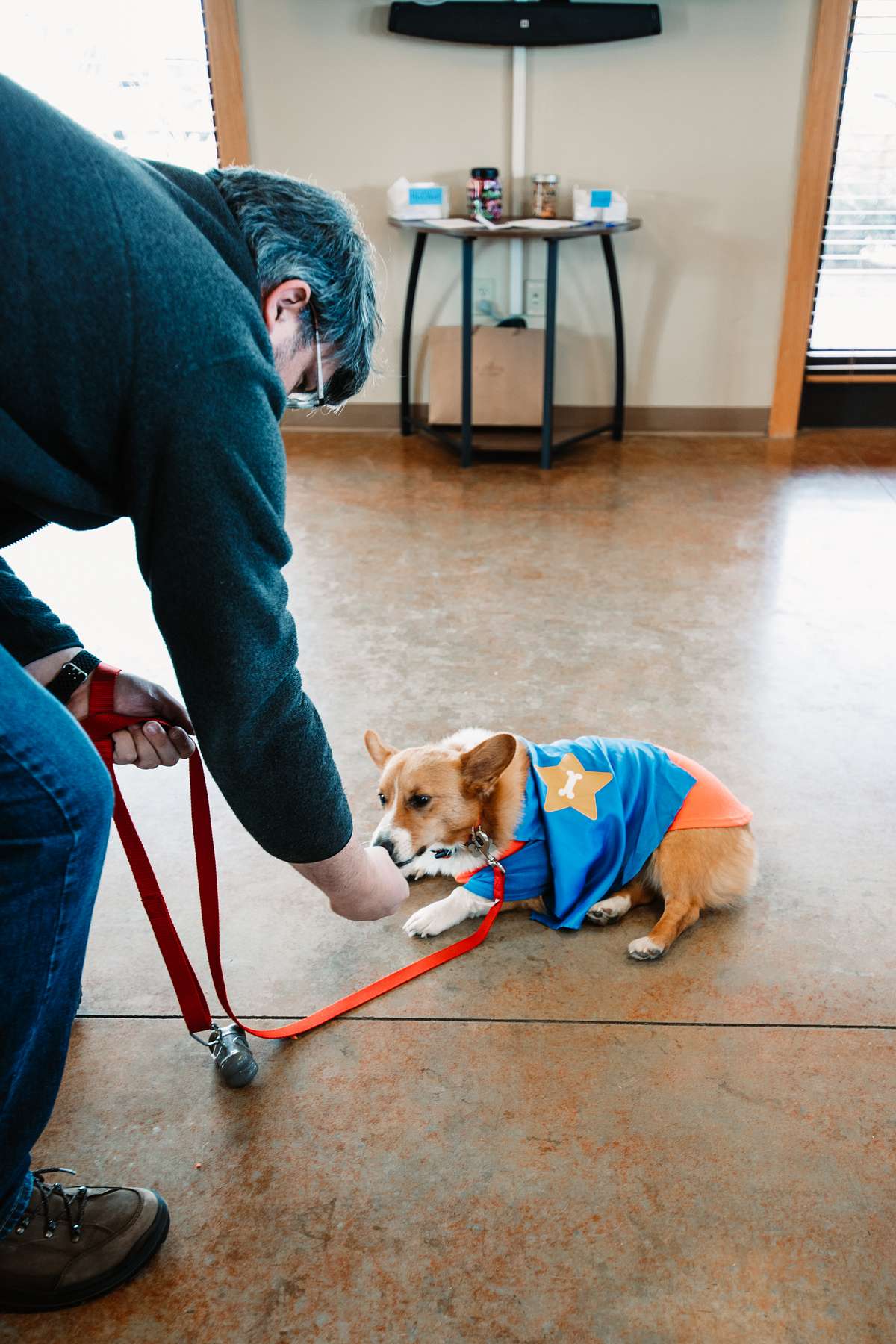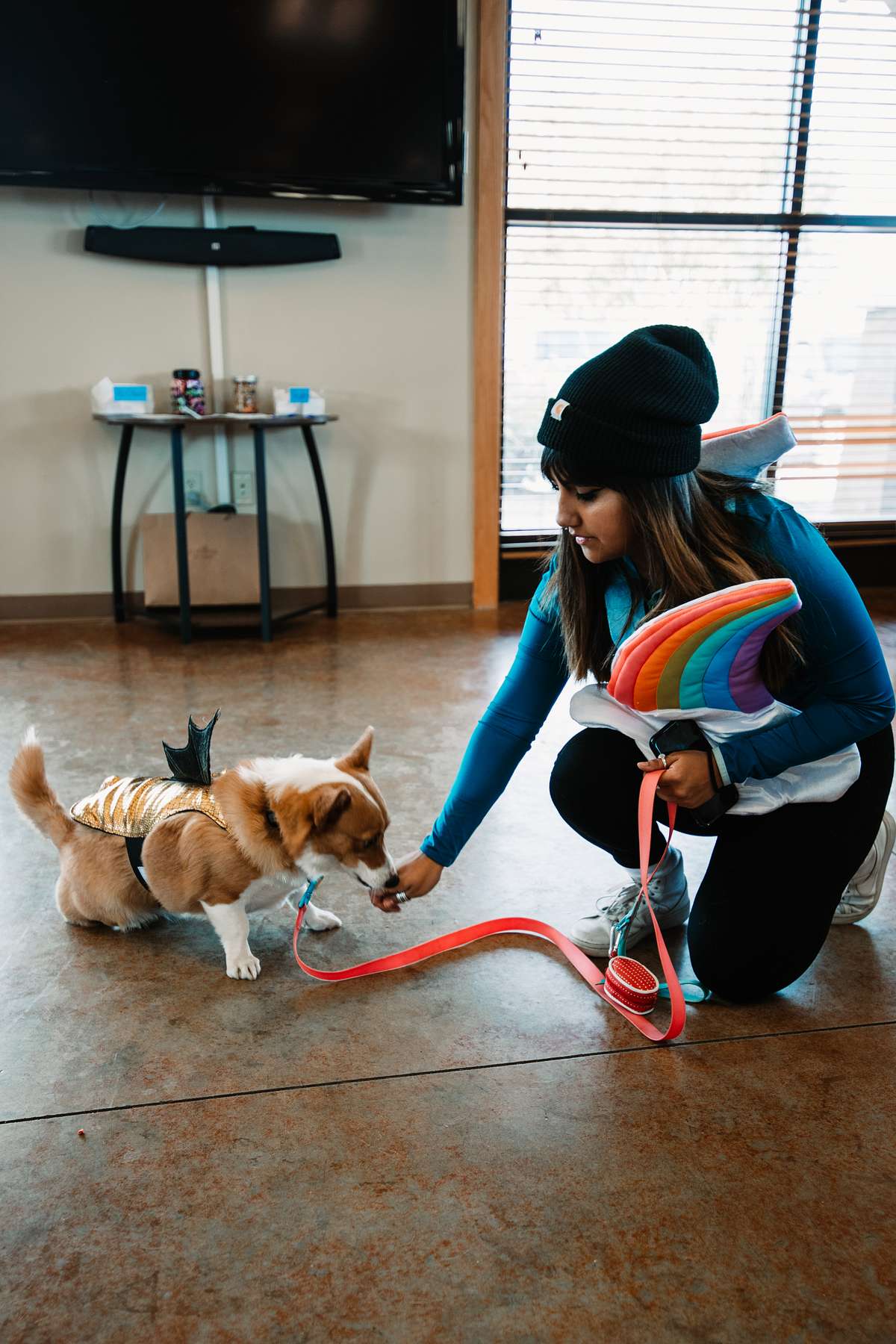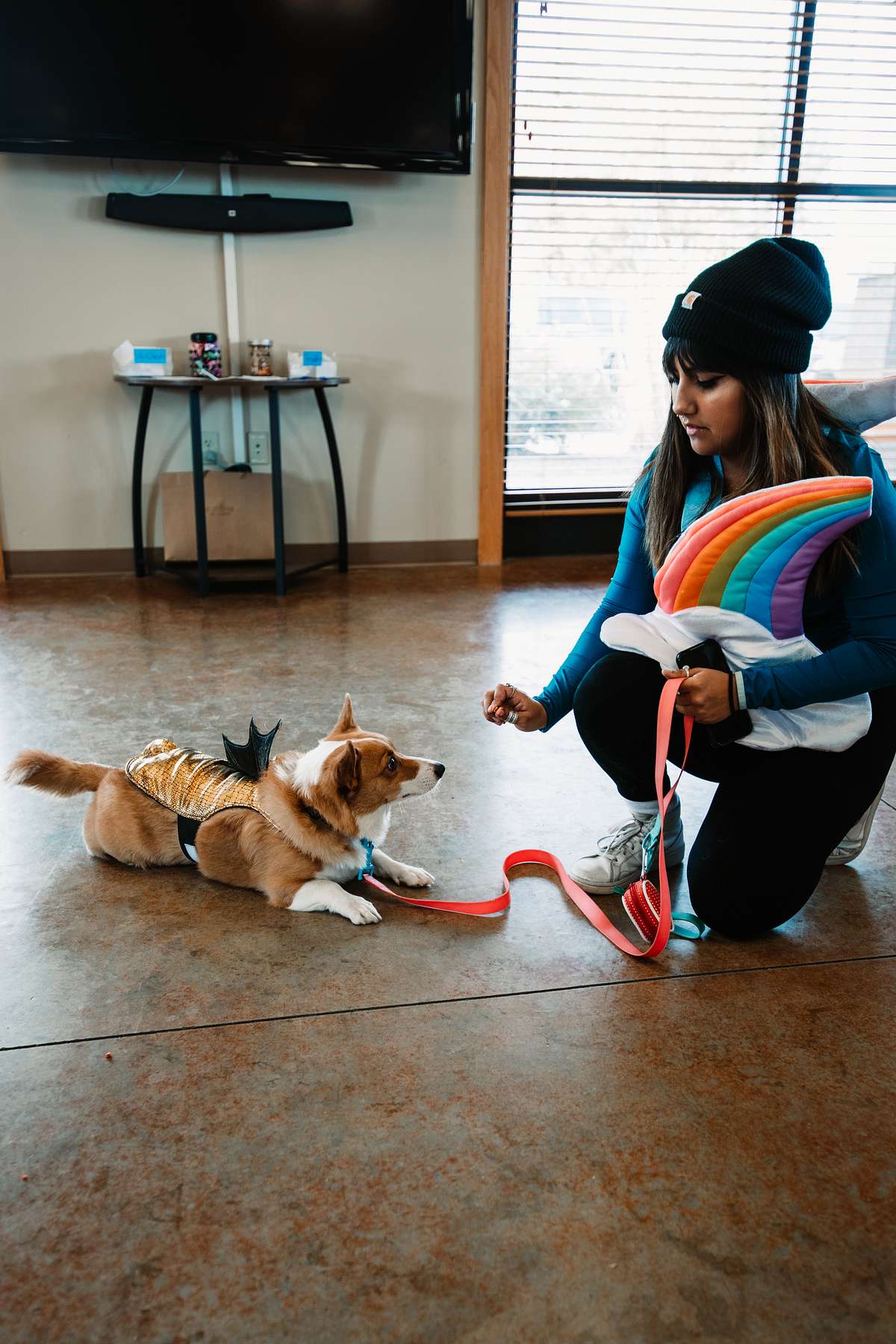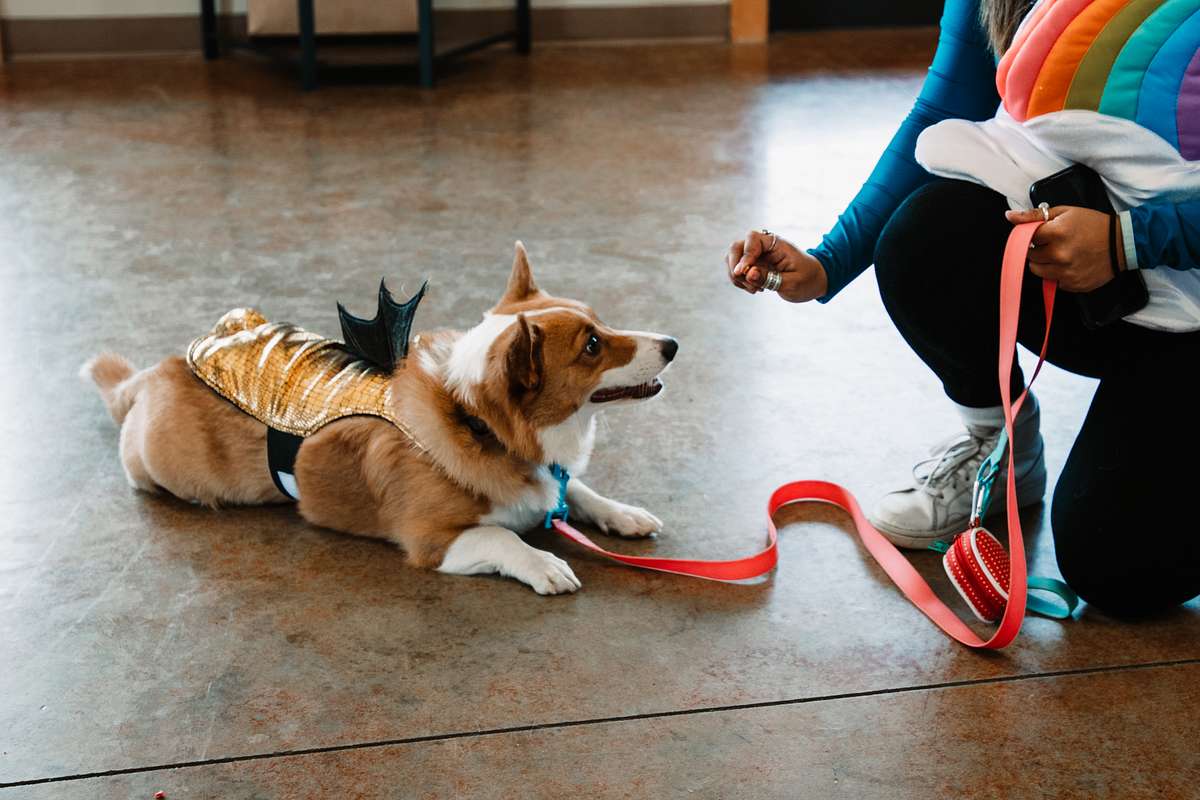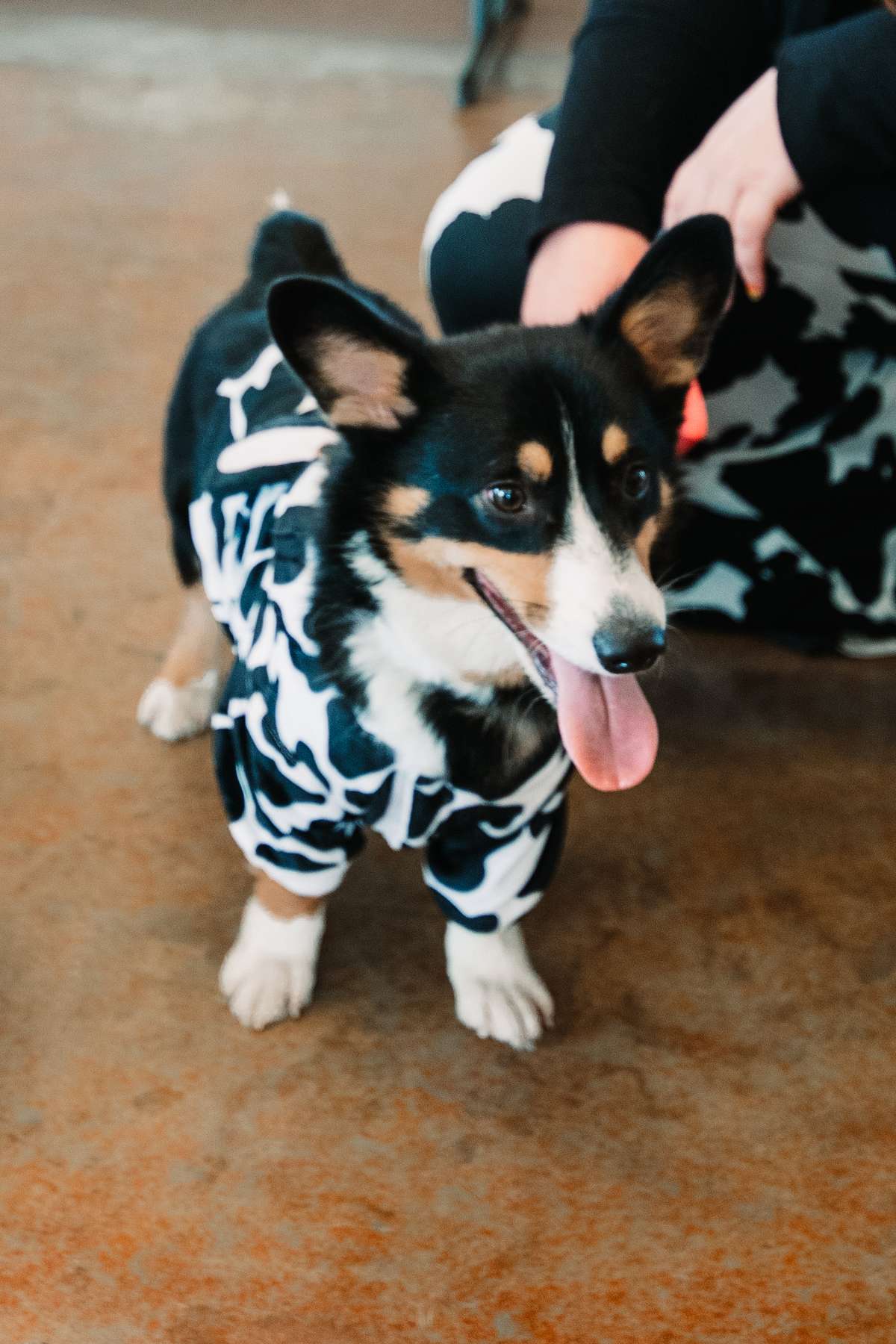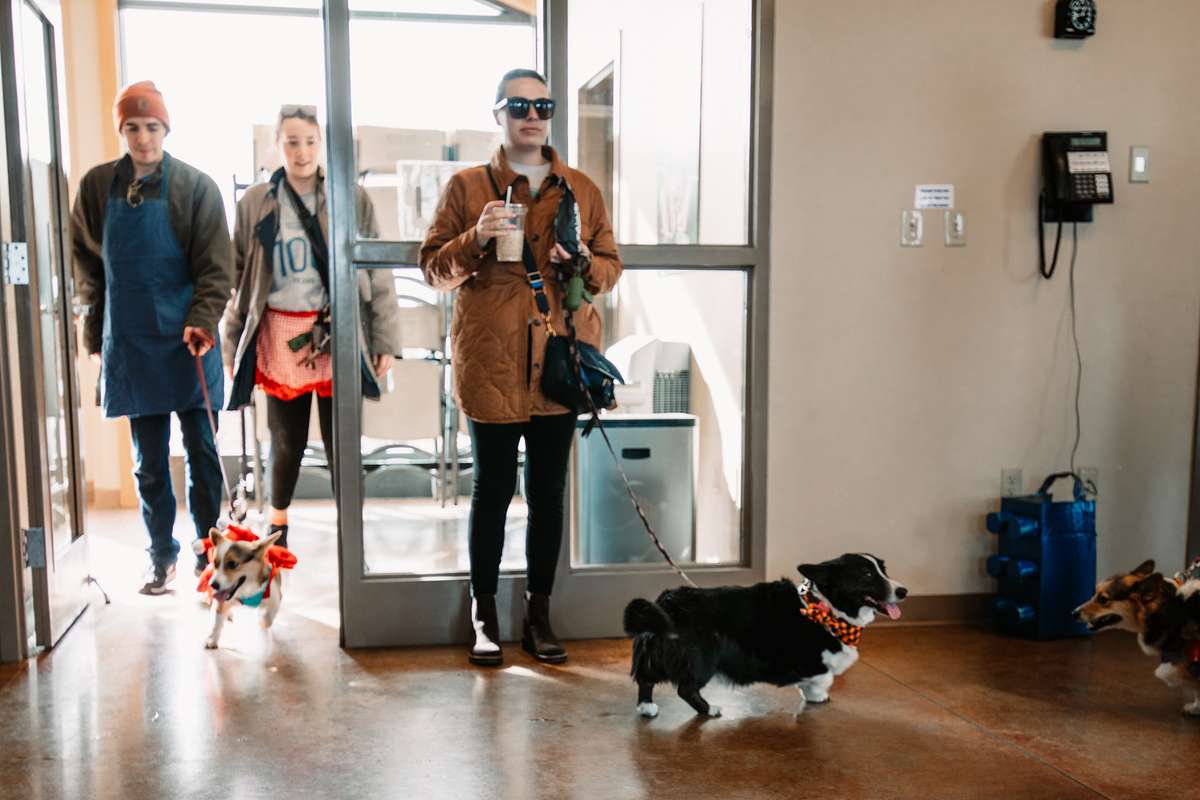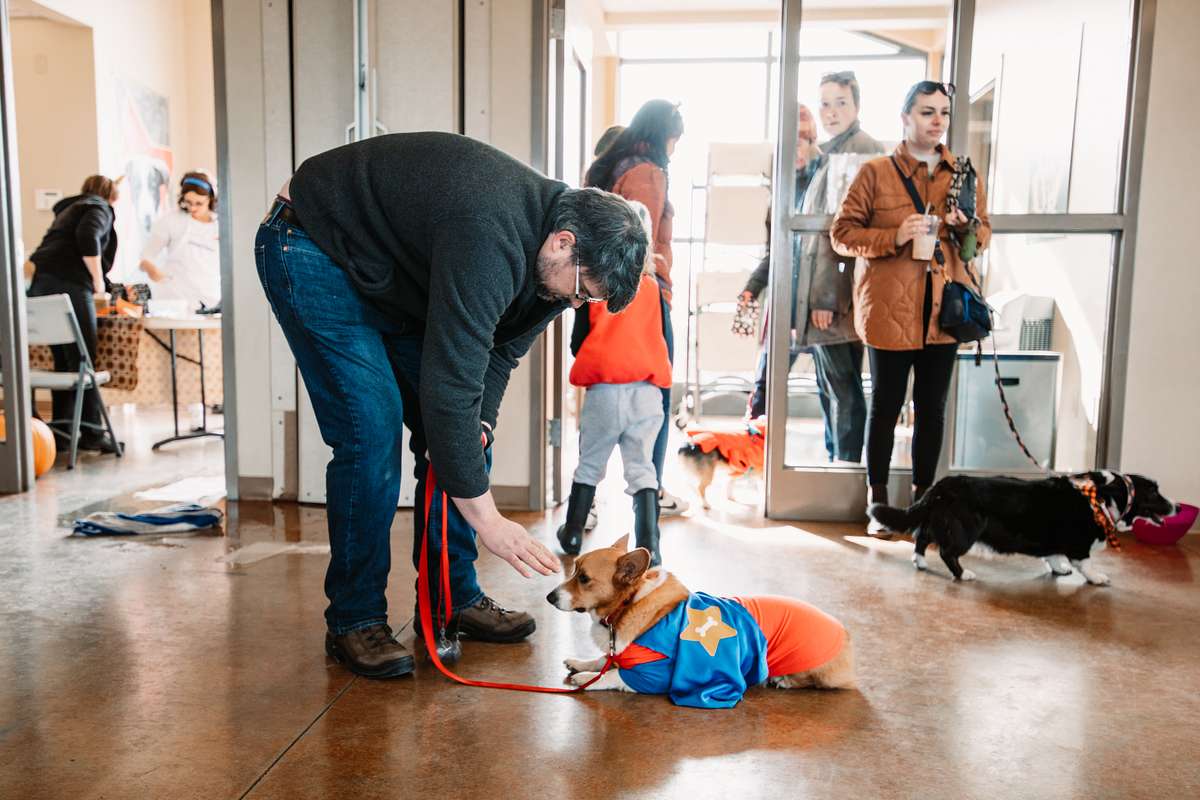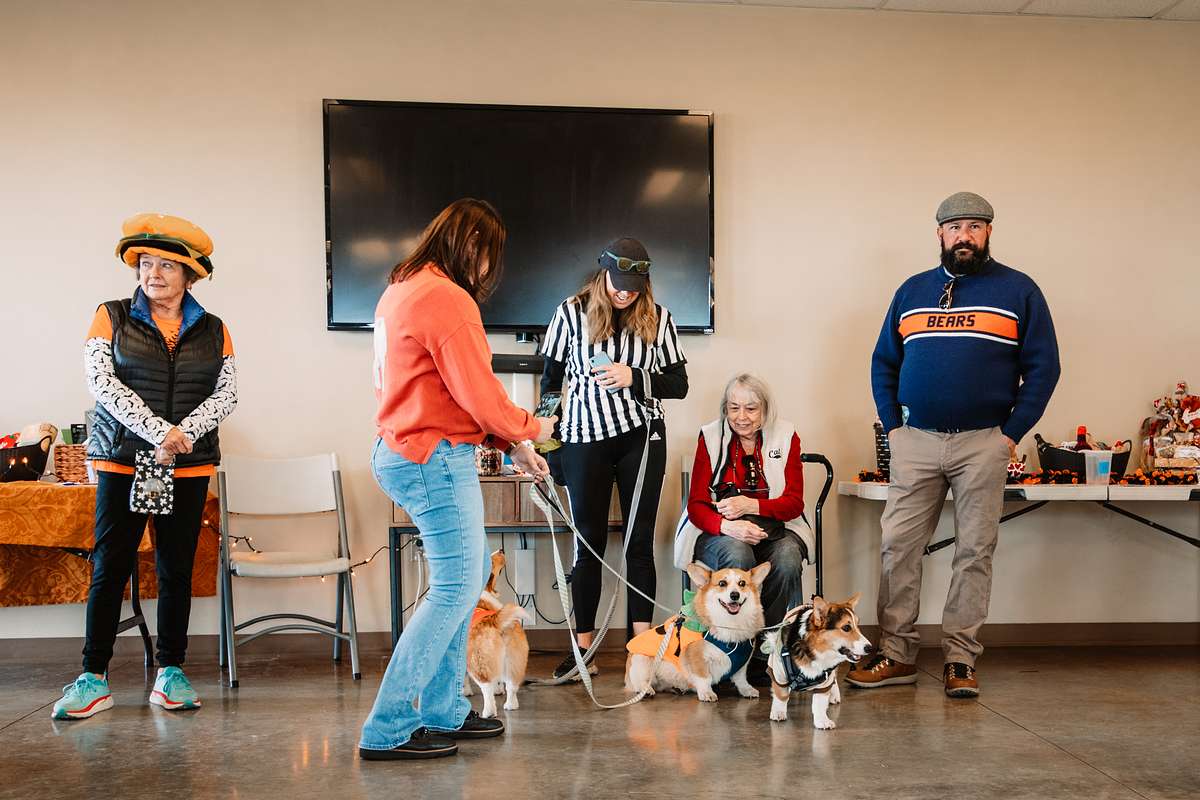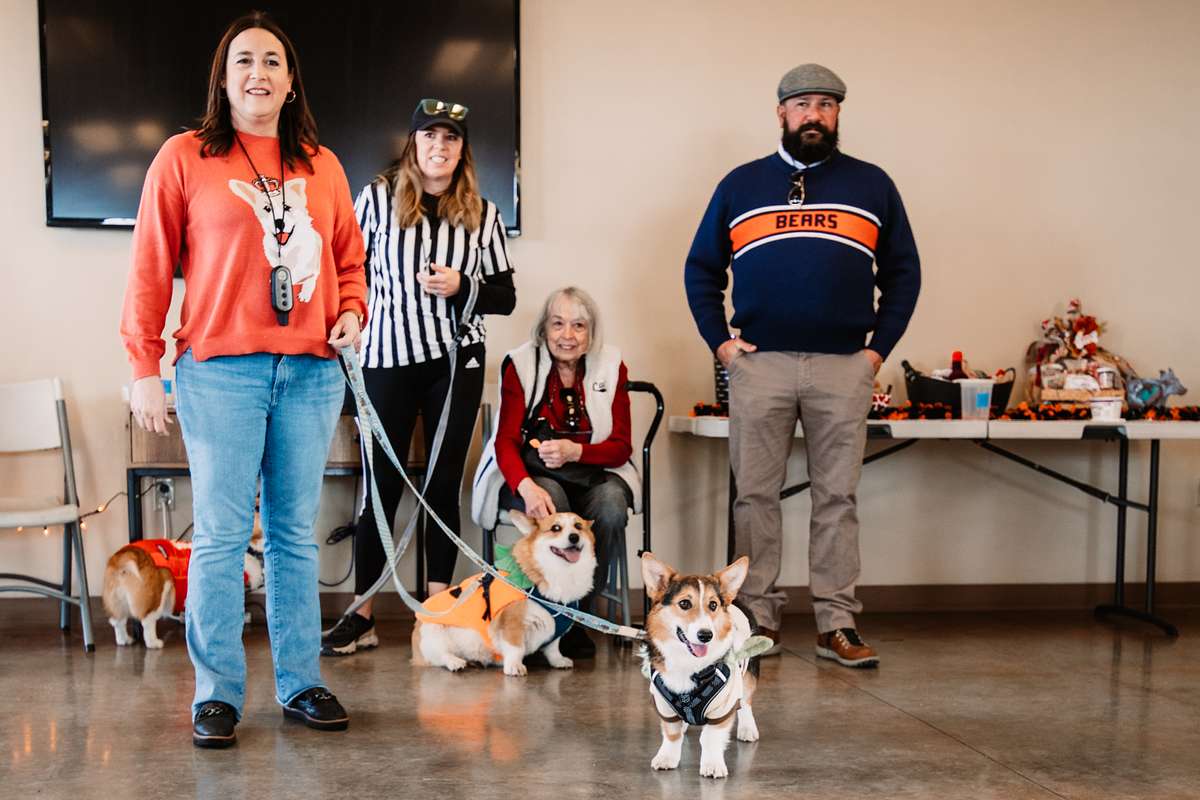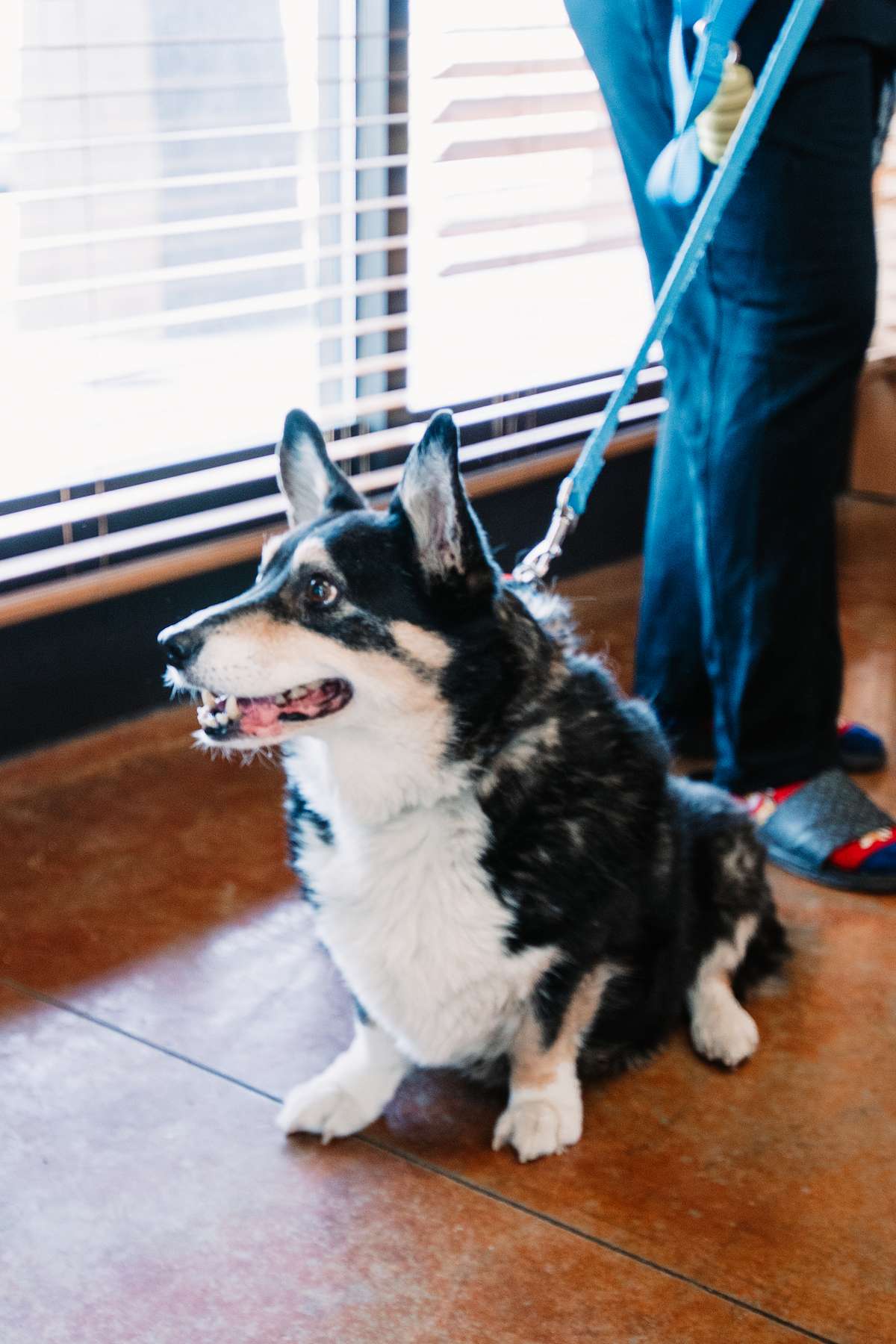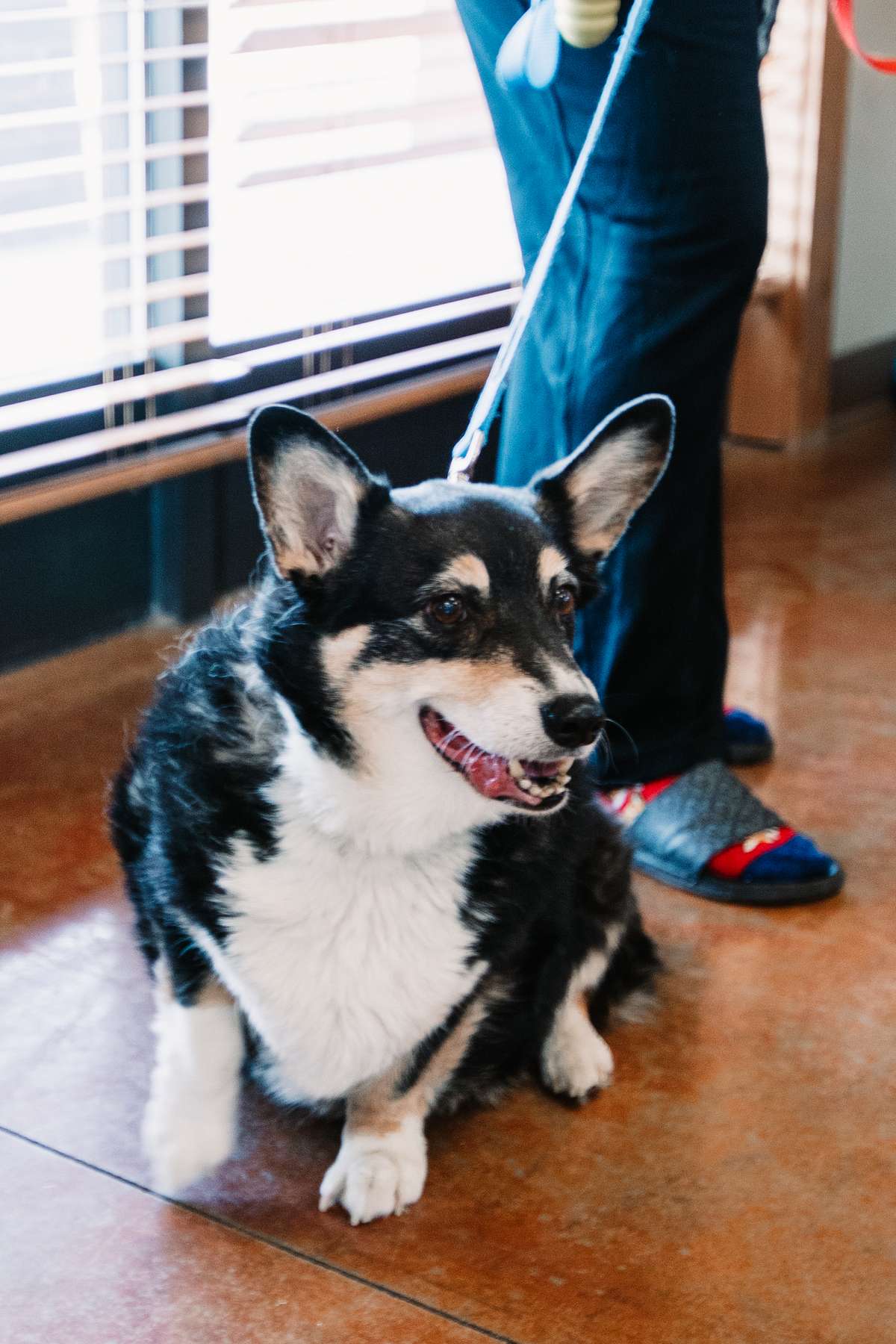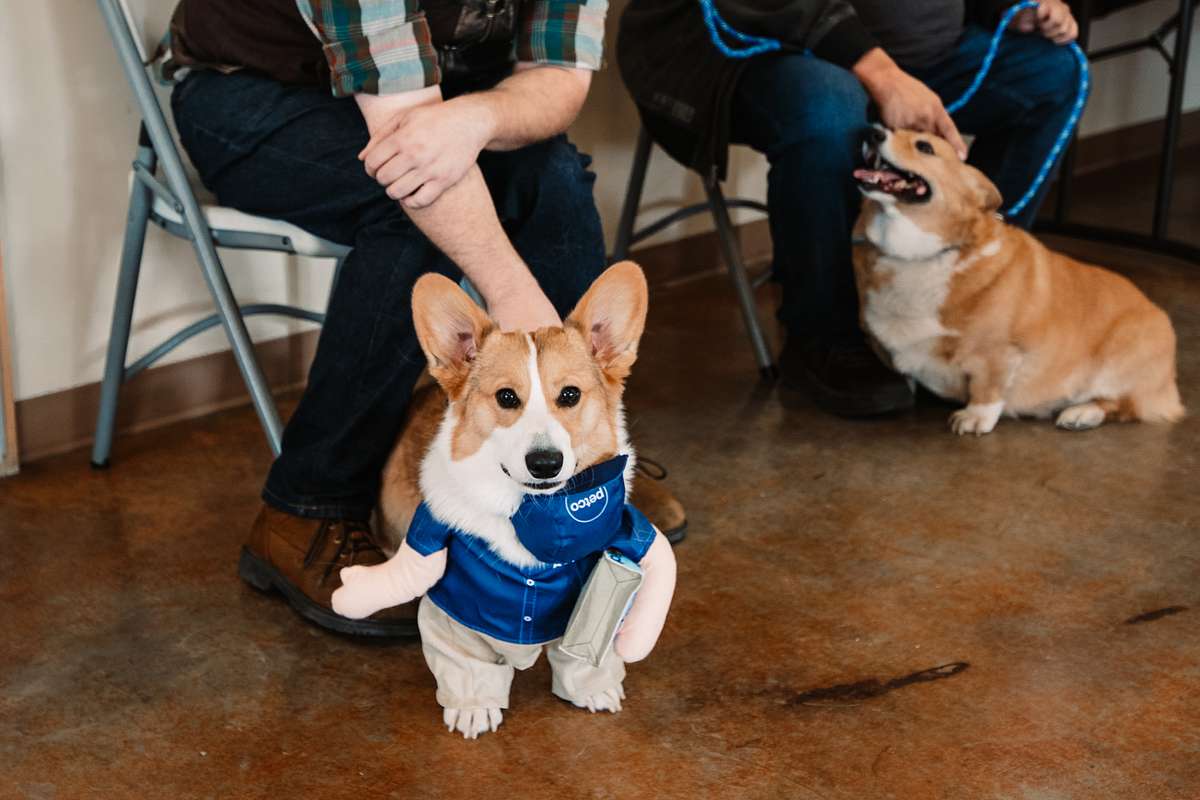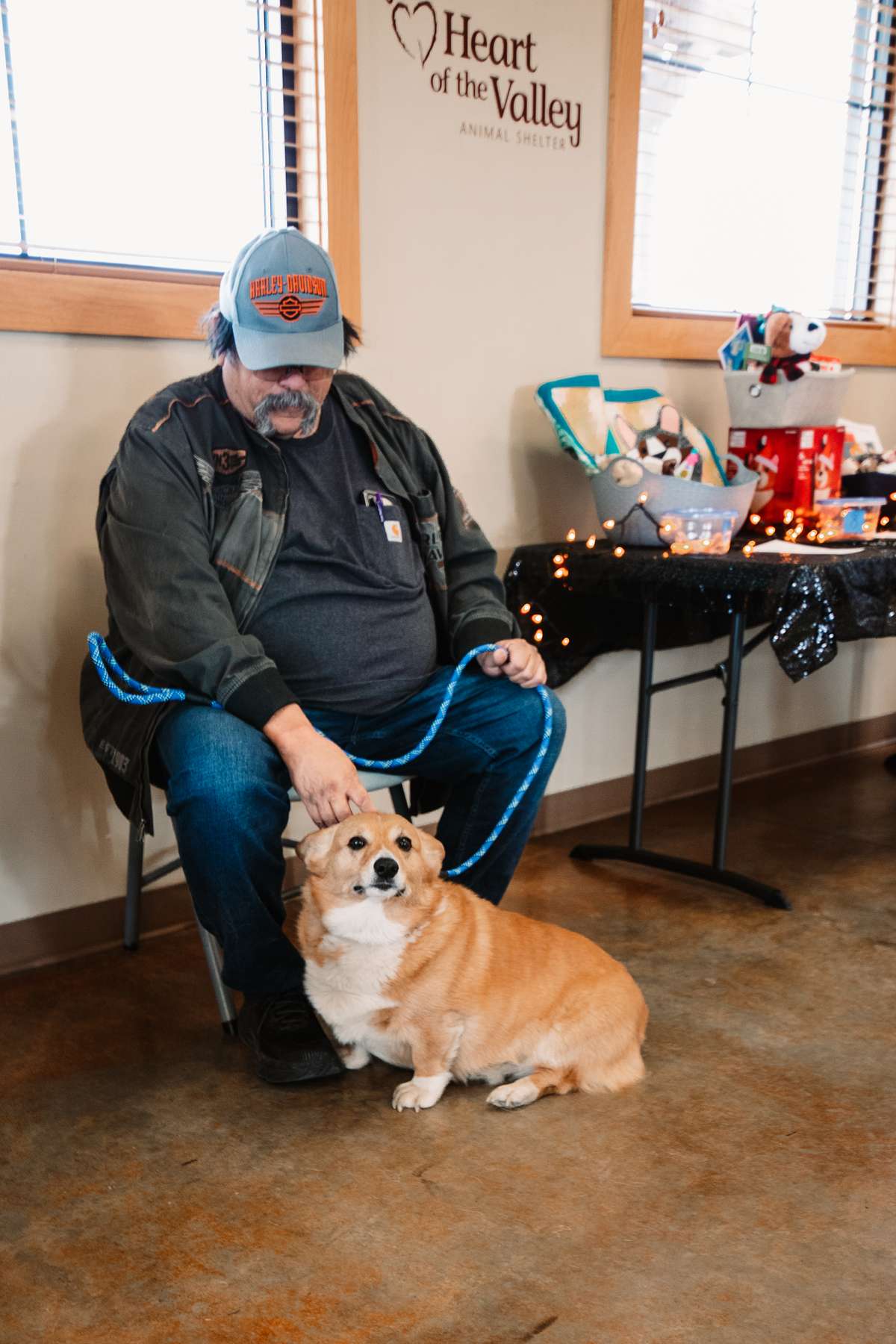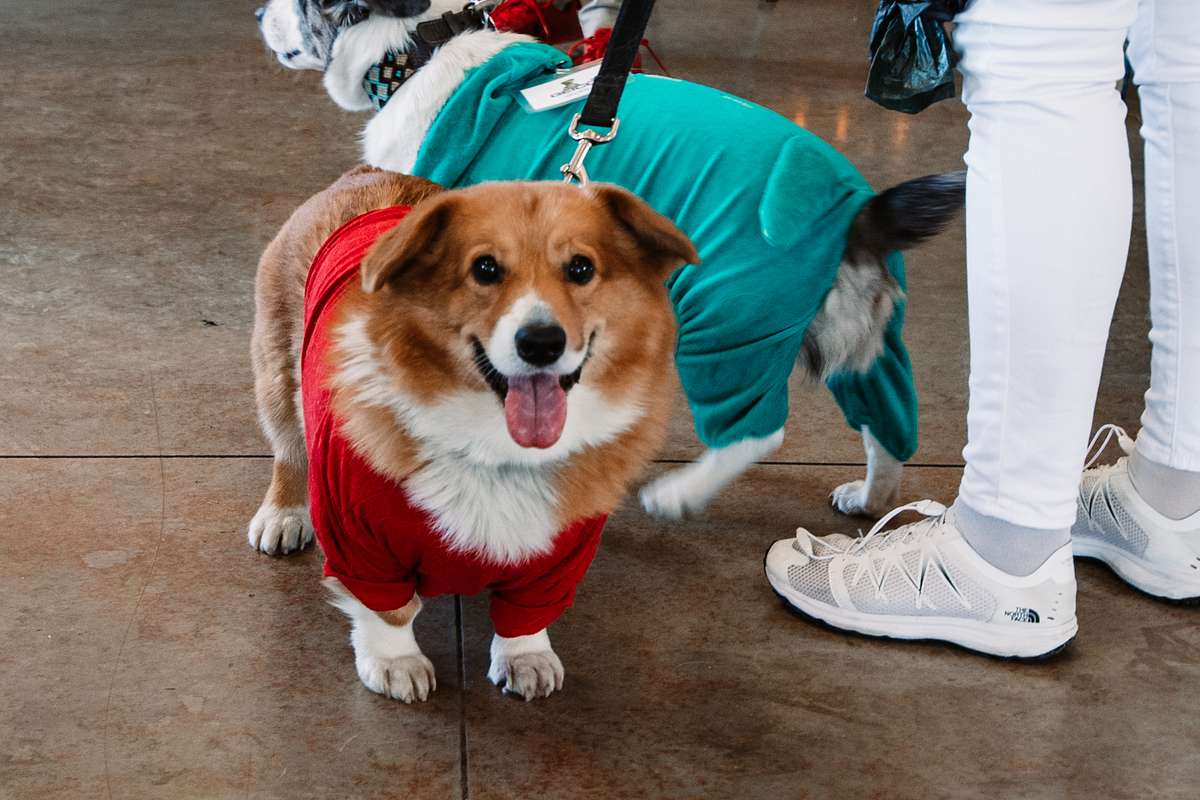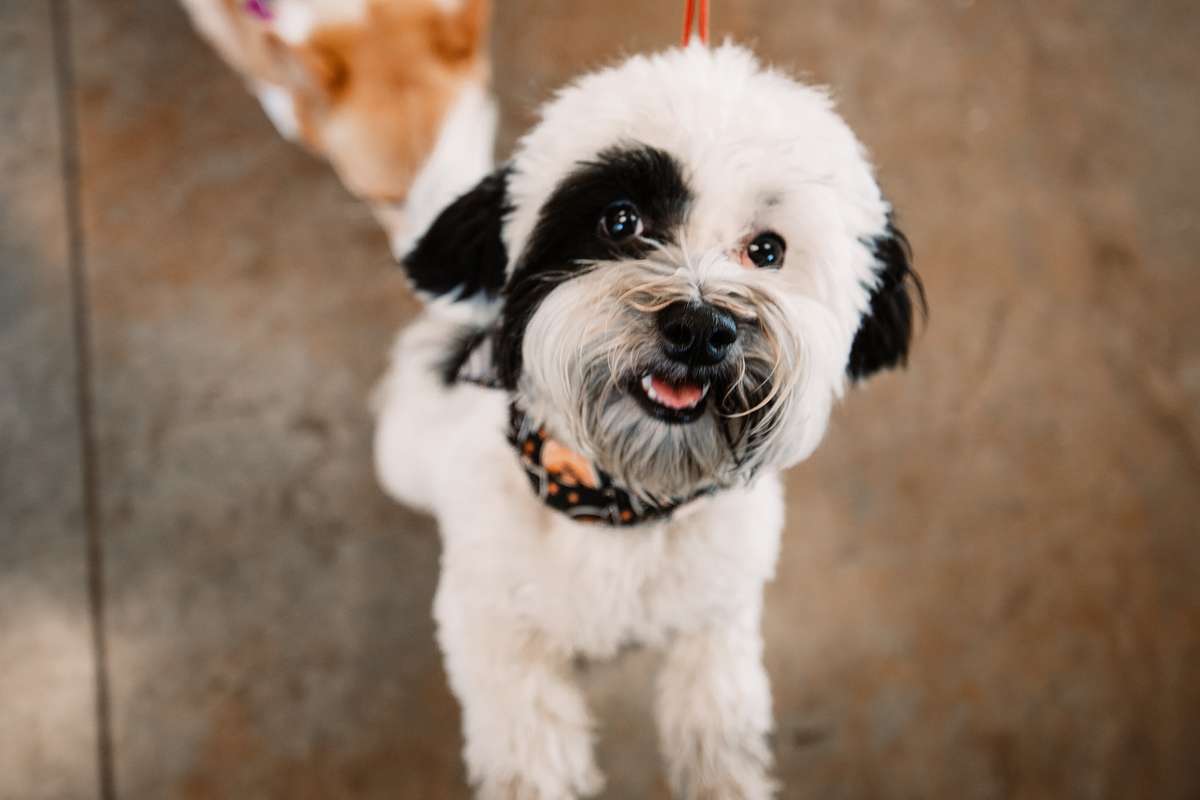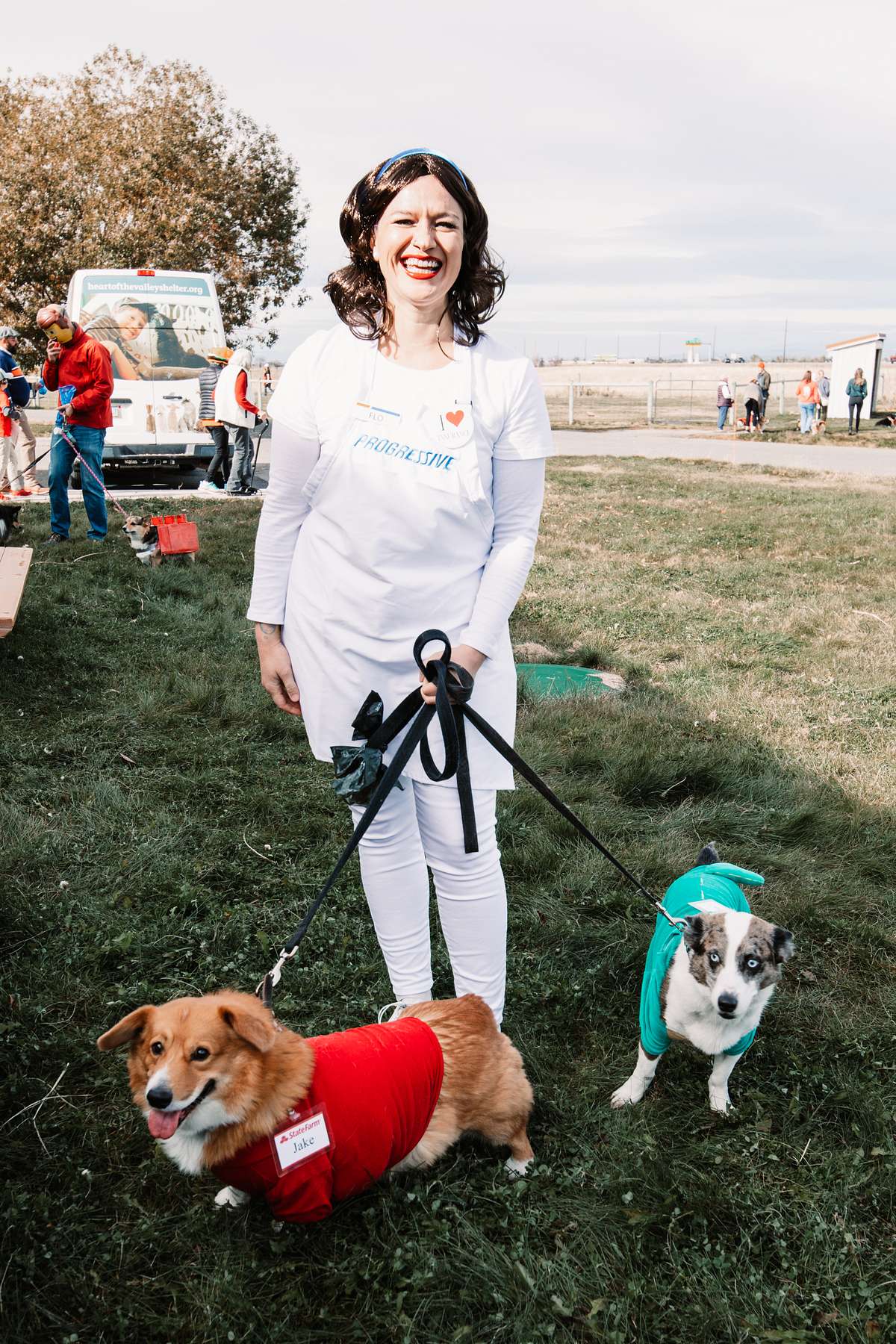 Event #2: Mix Up

Humans had to chase down their pups and put their collars and leashes back on. Whoever gets the collar and leash on first wins the game!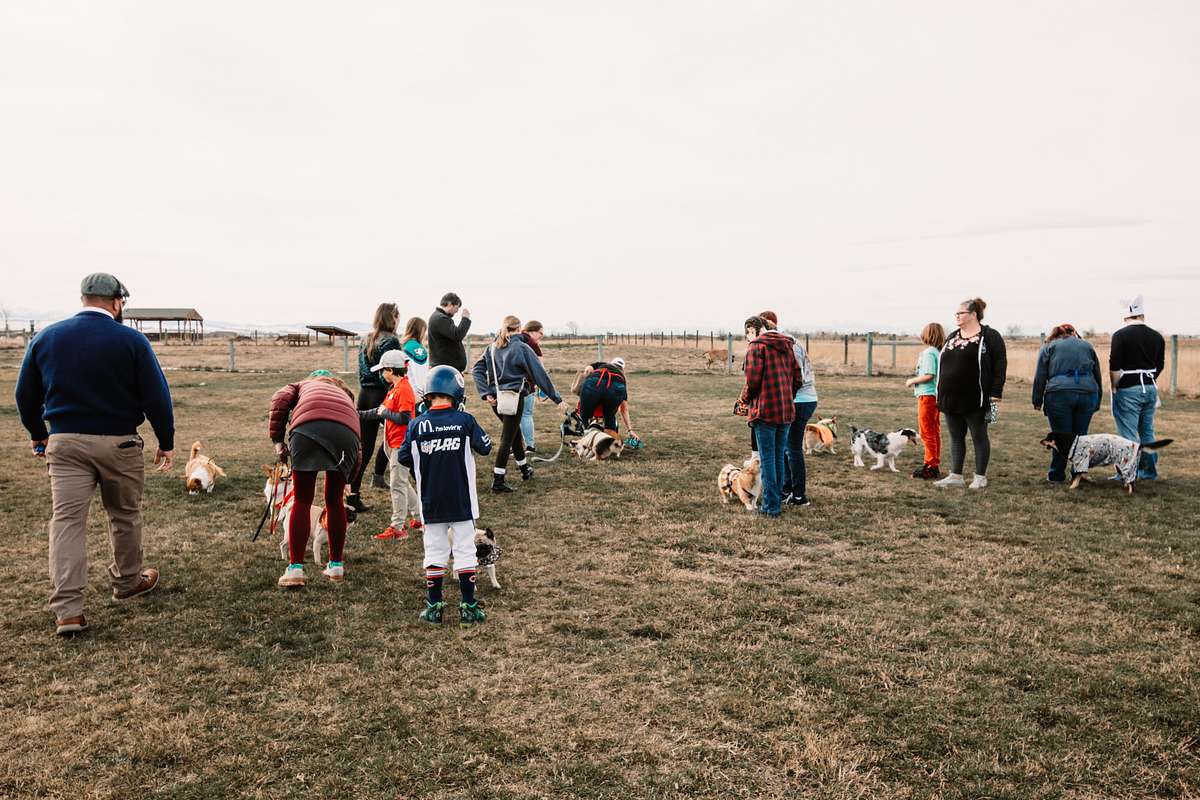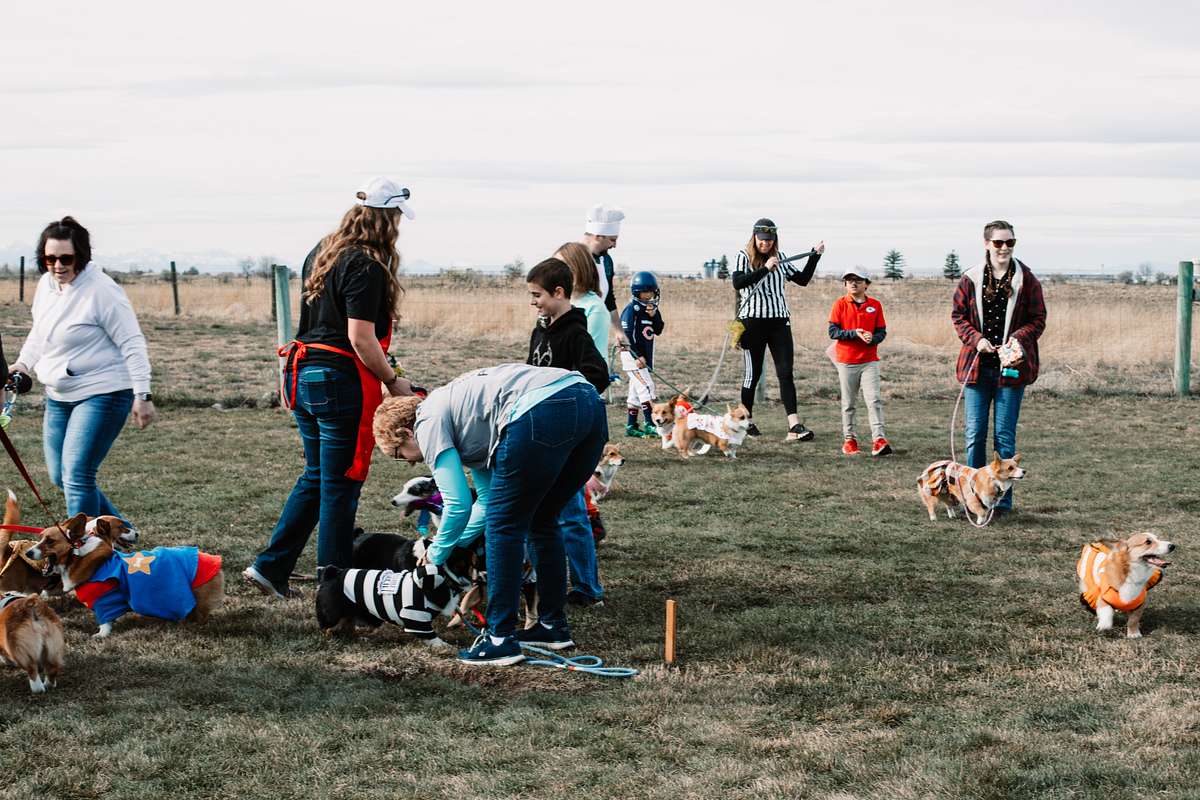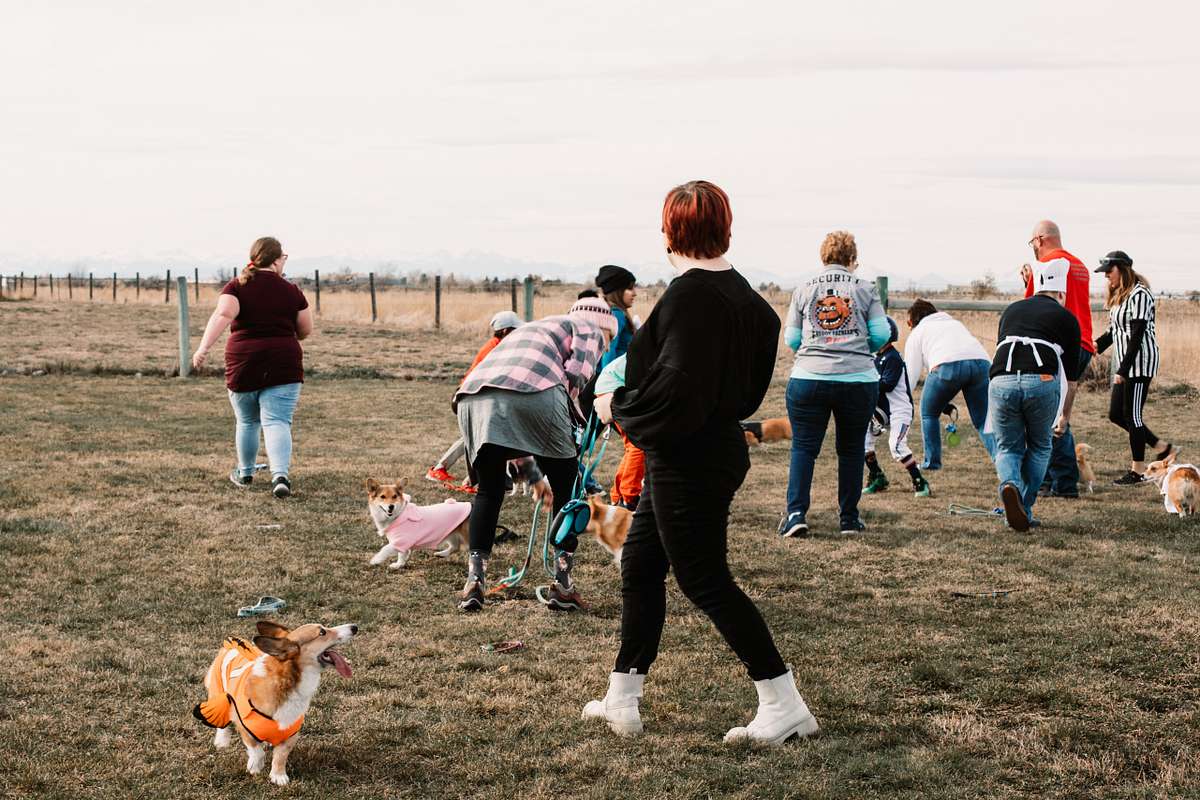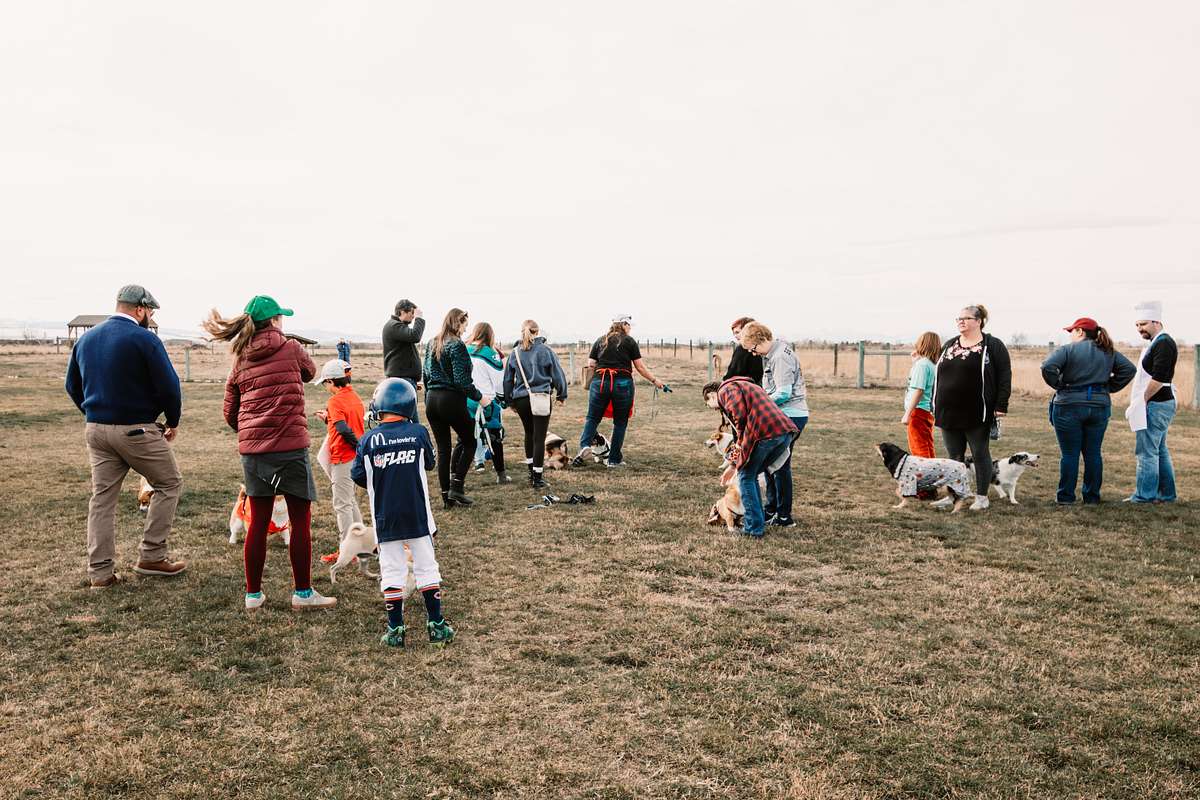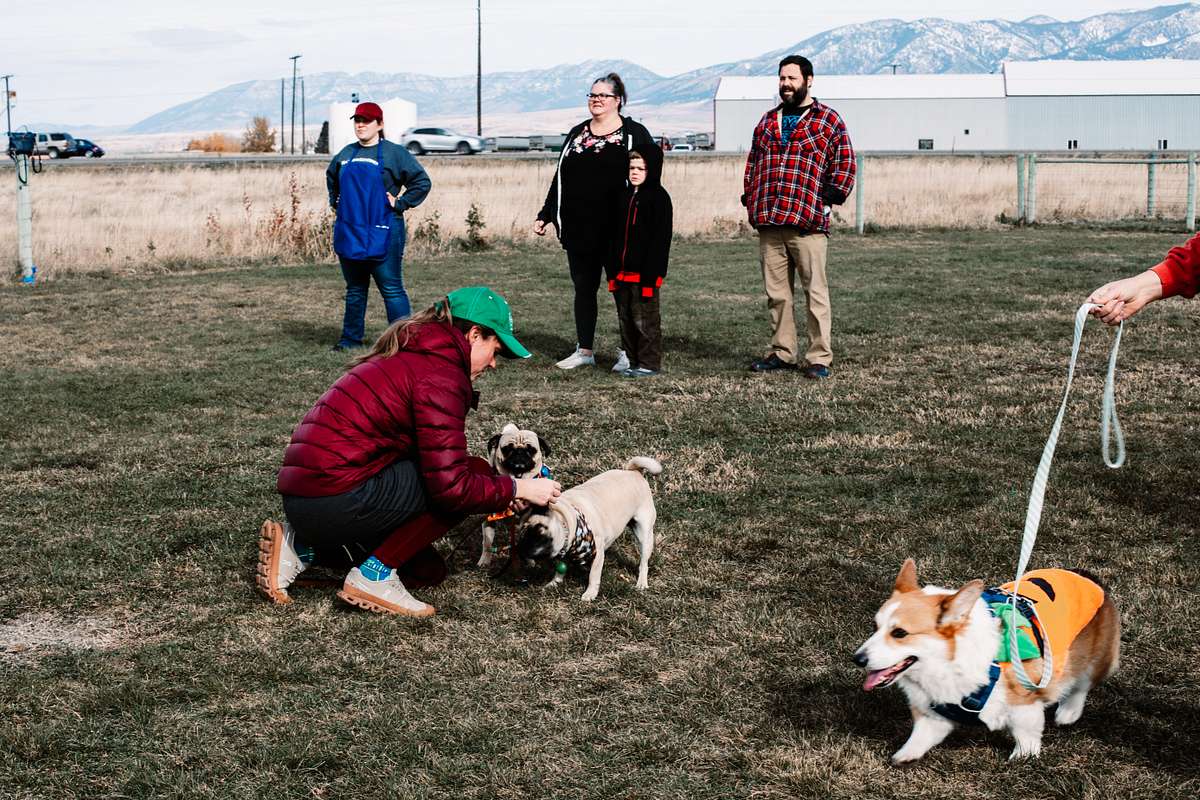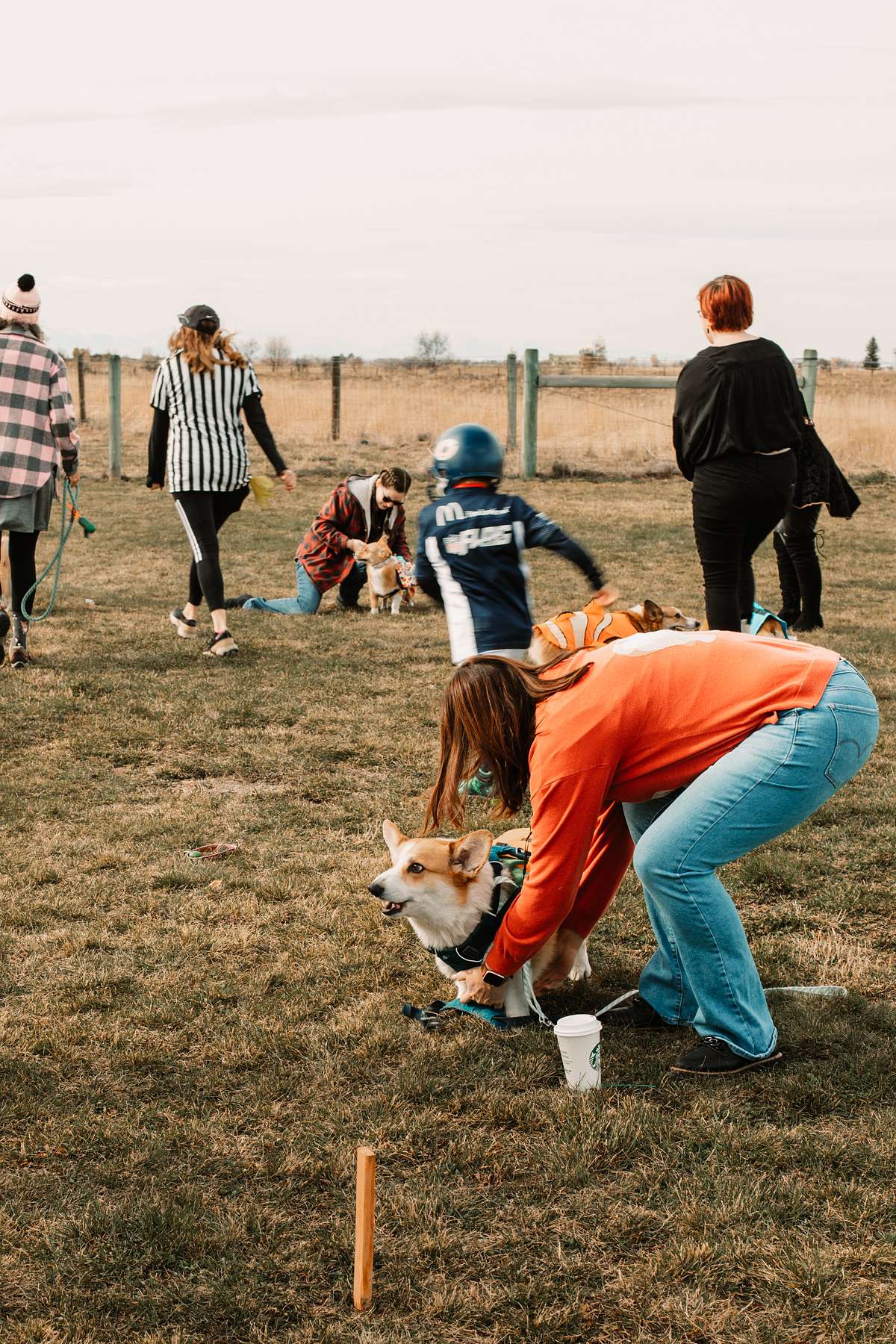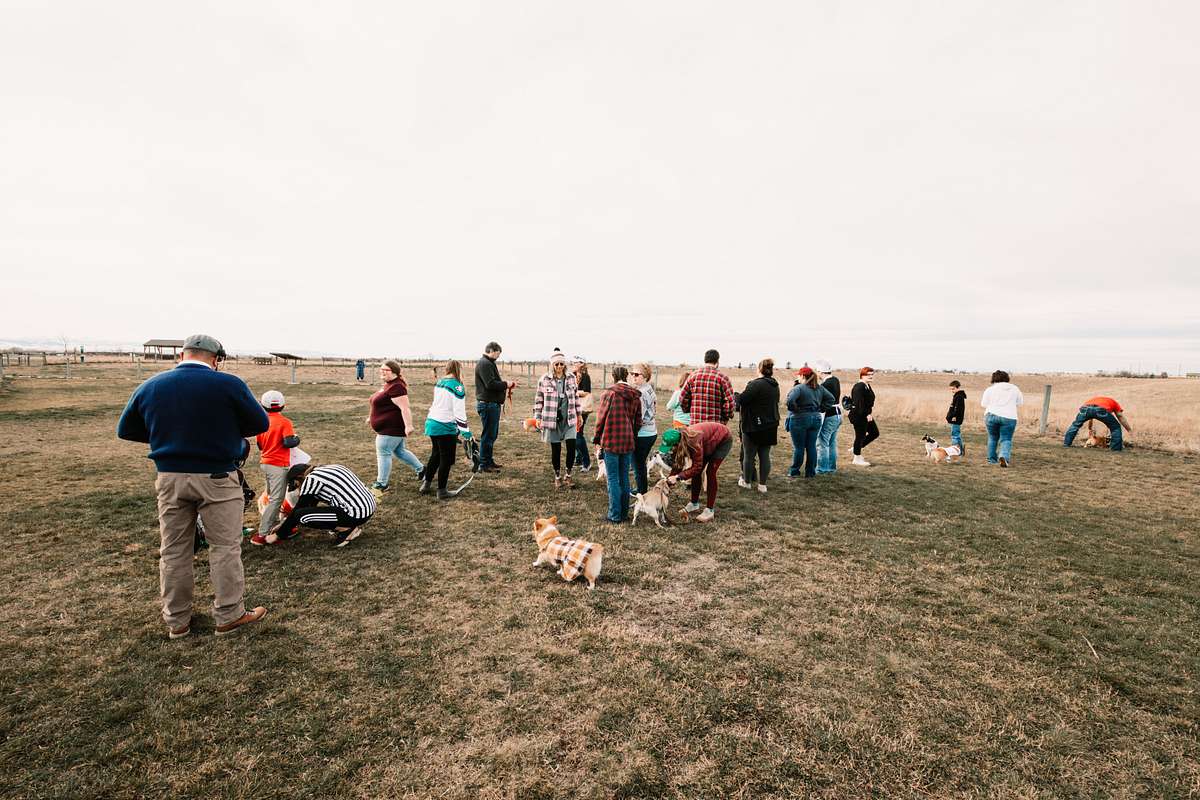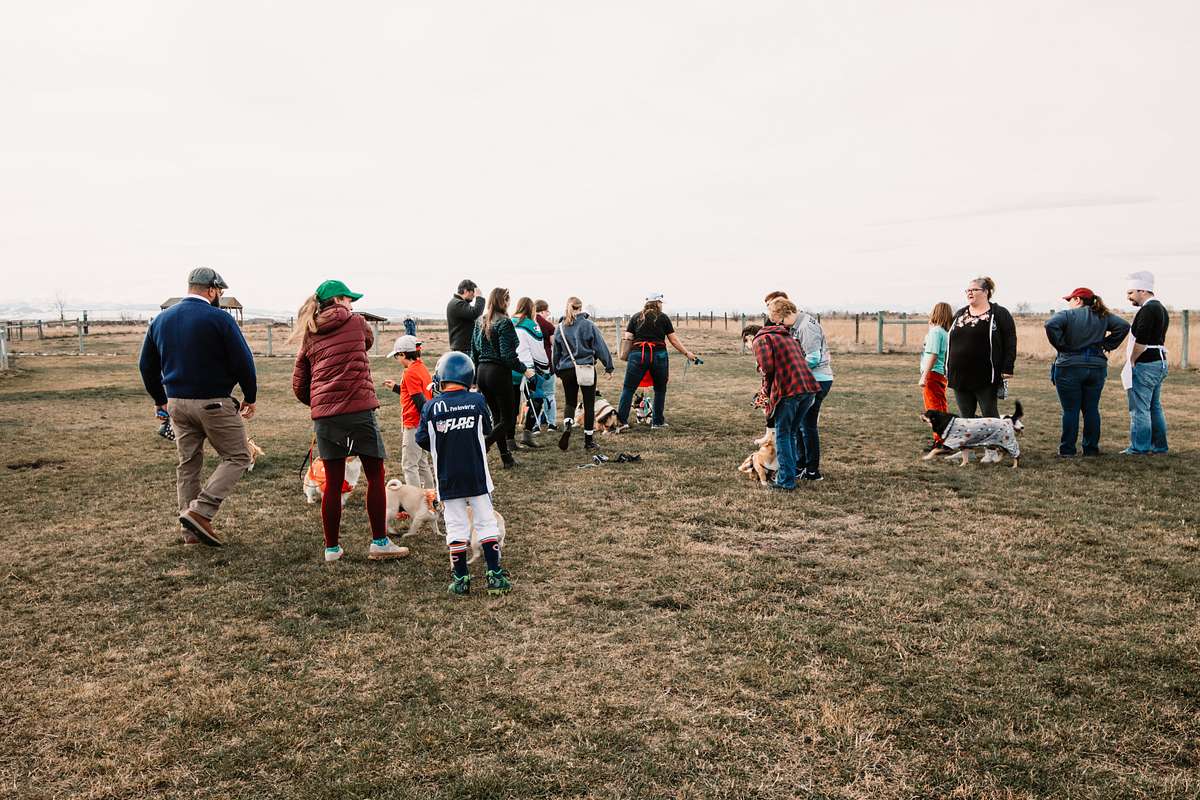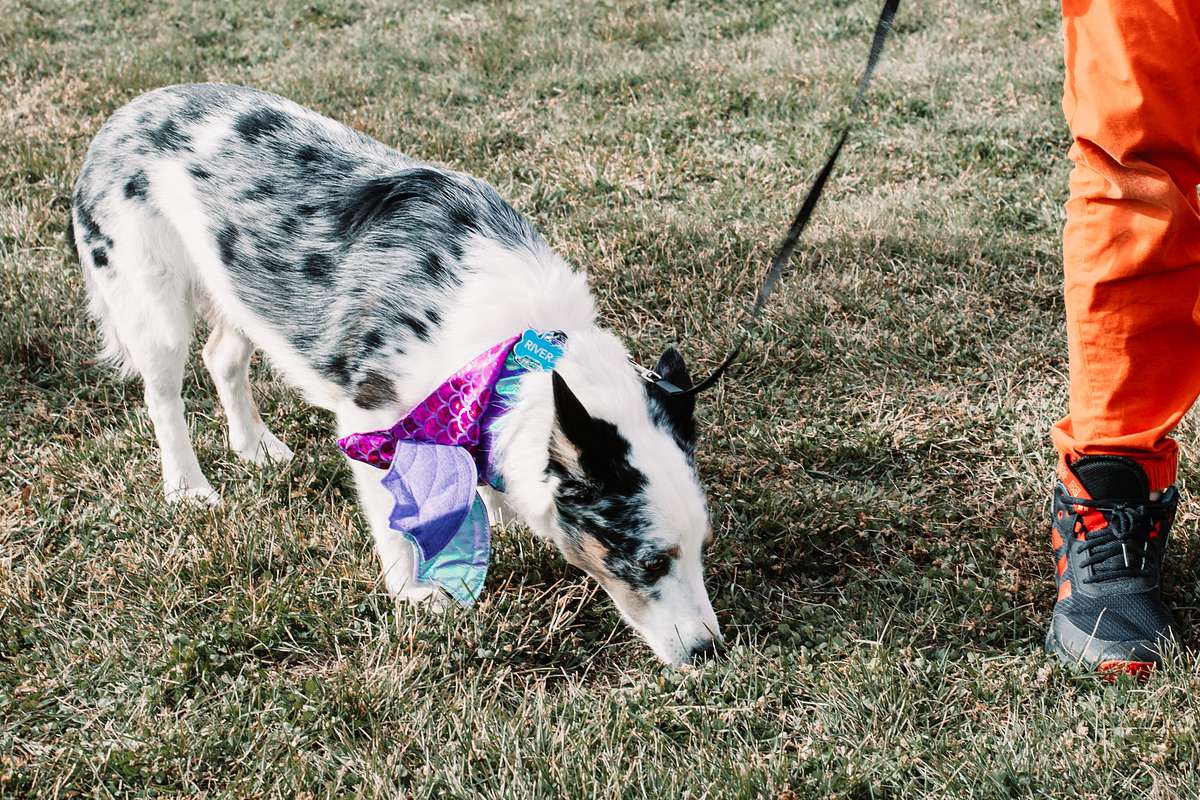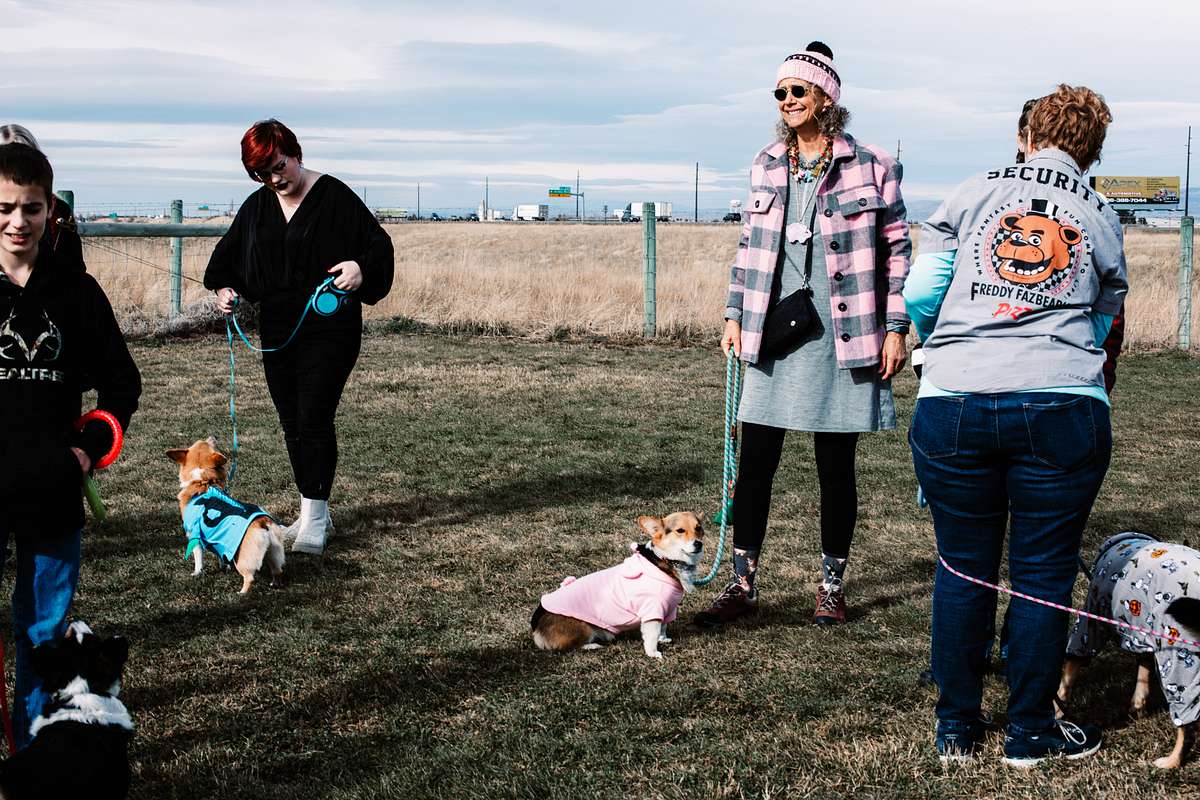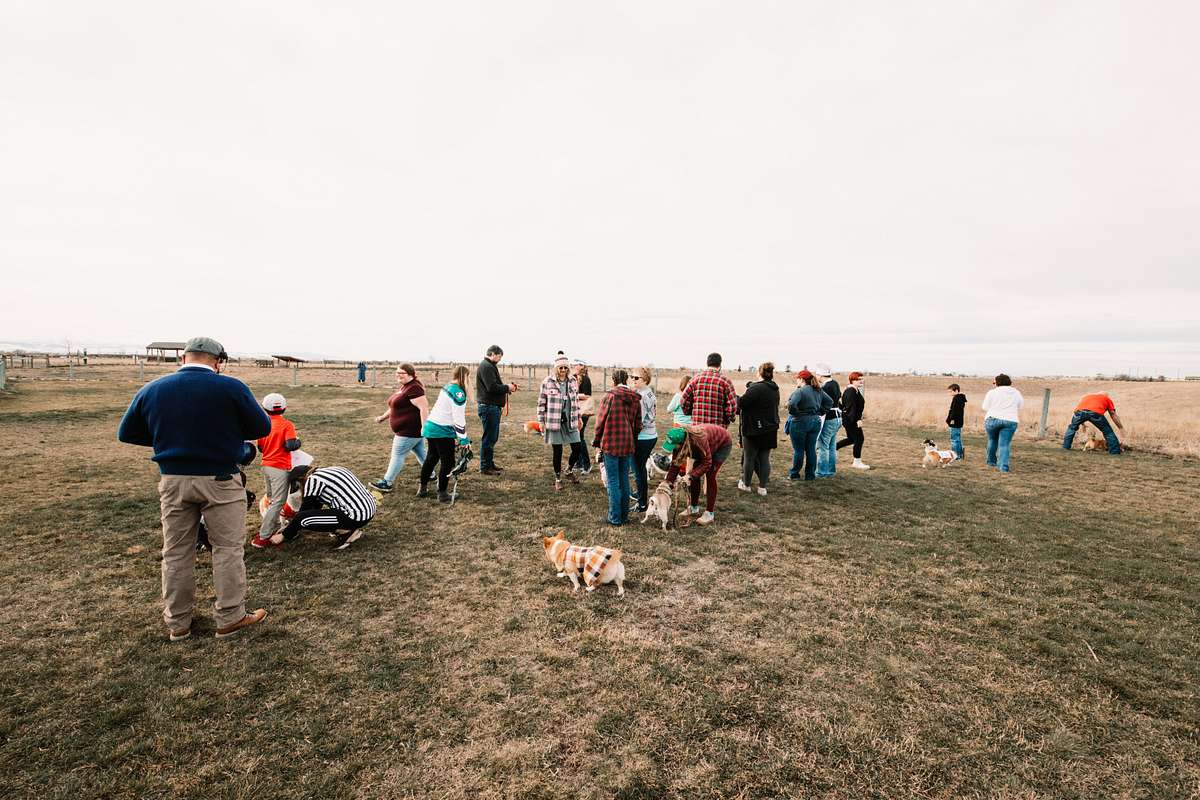 Mingling before Event #3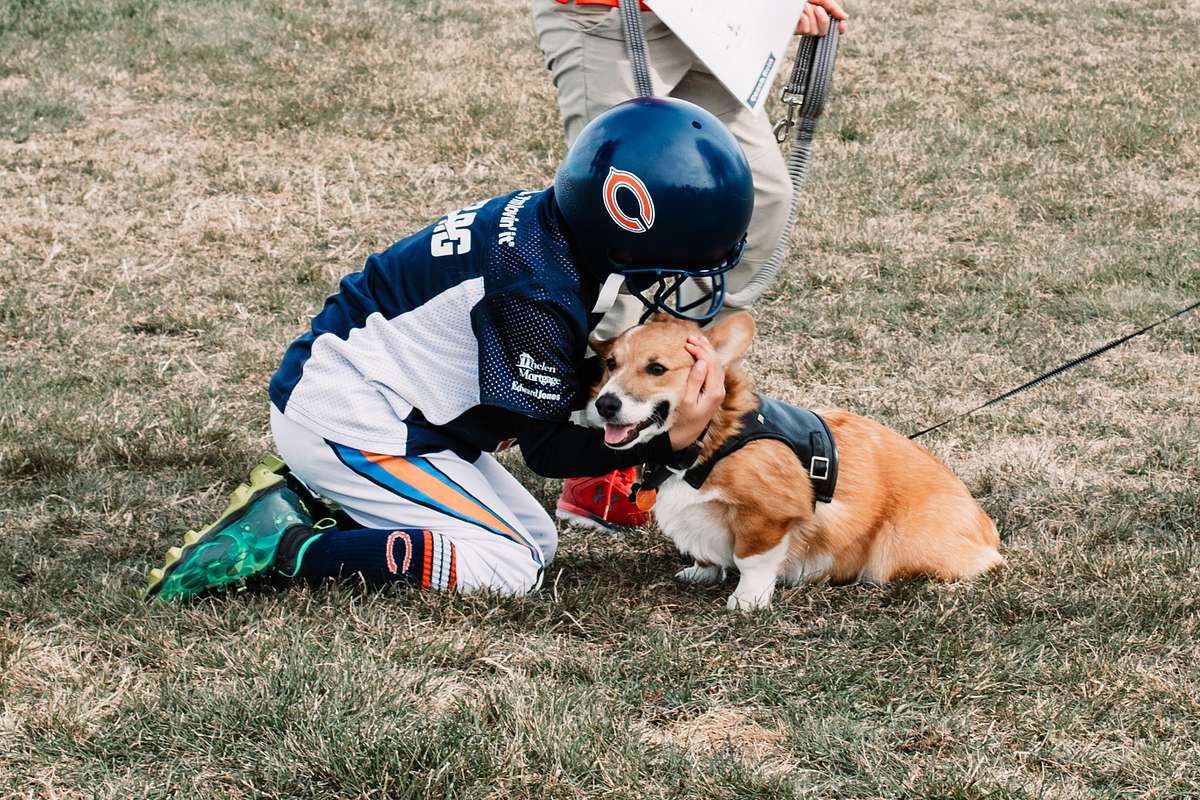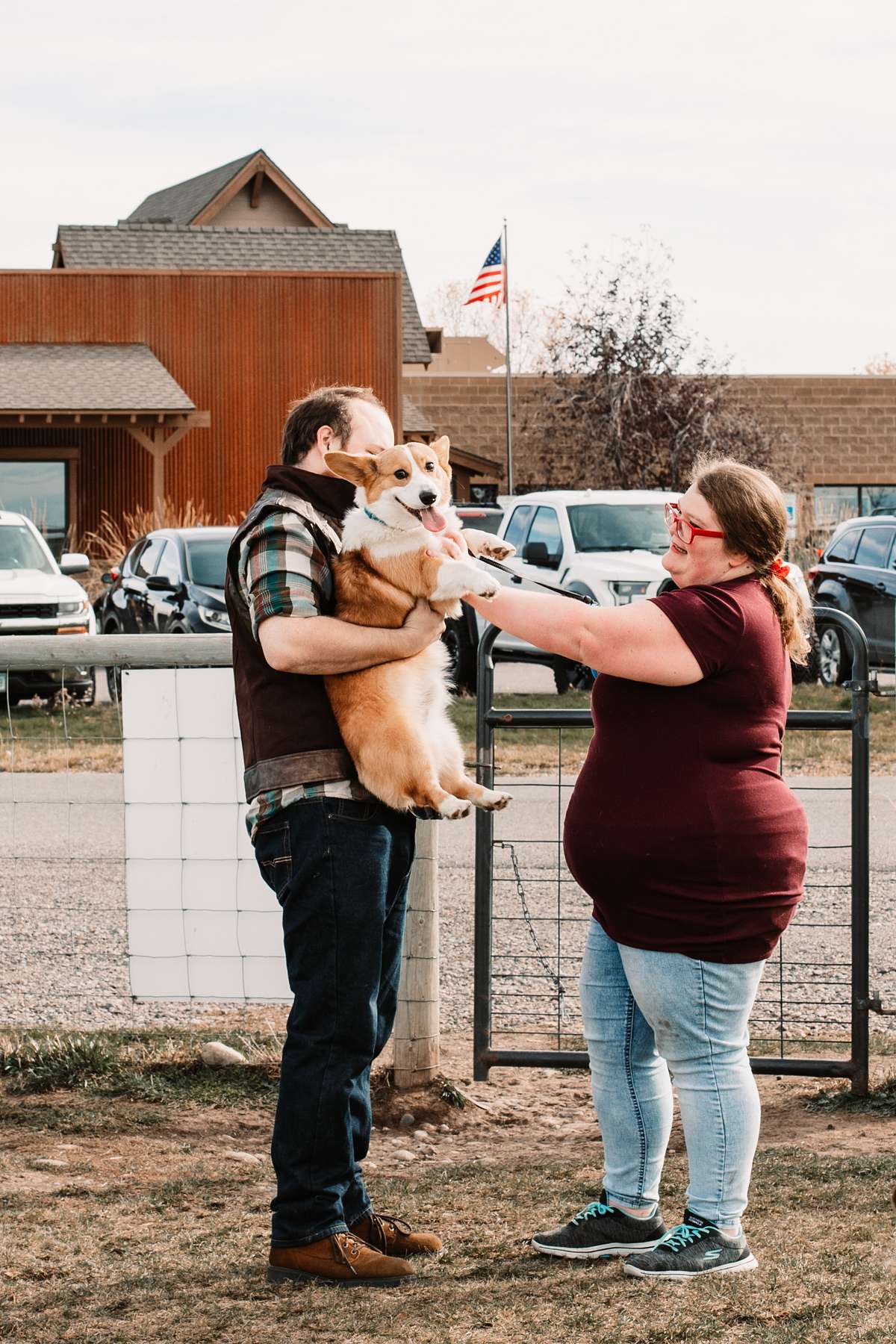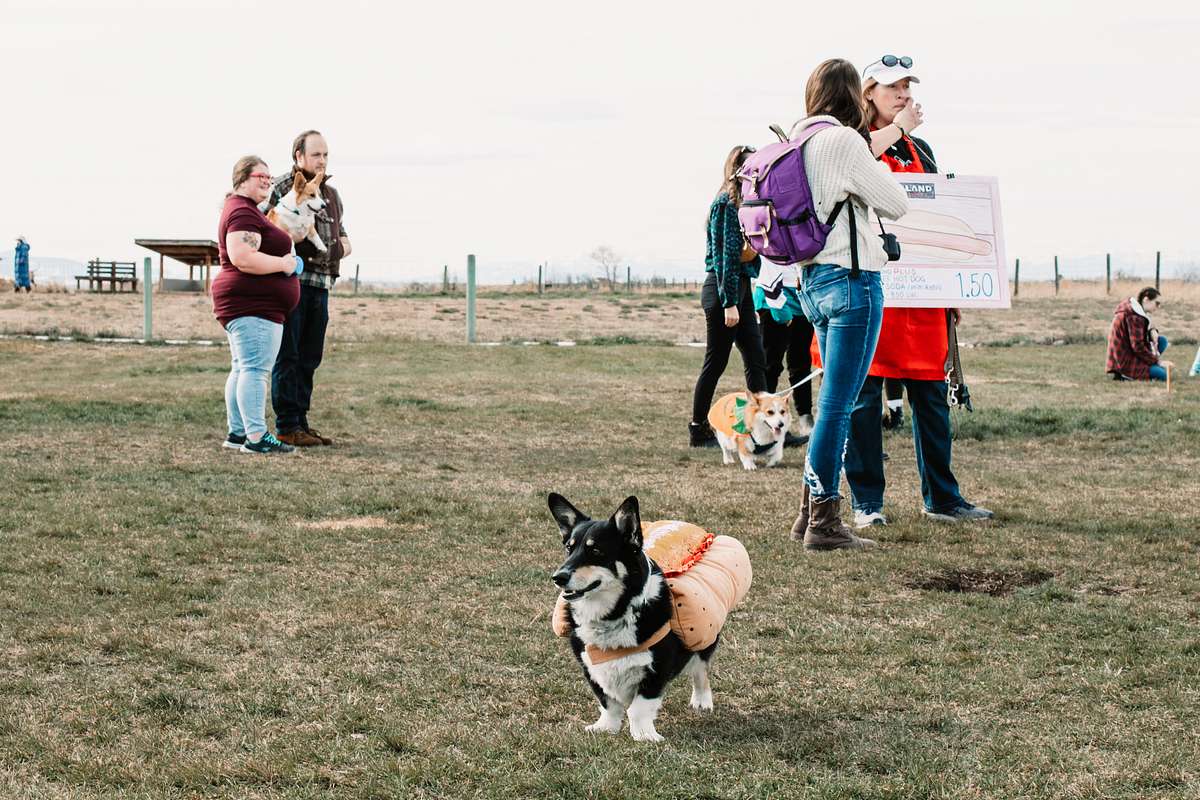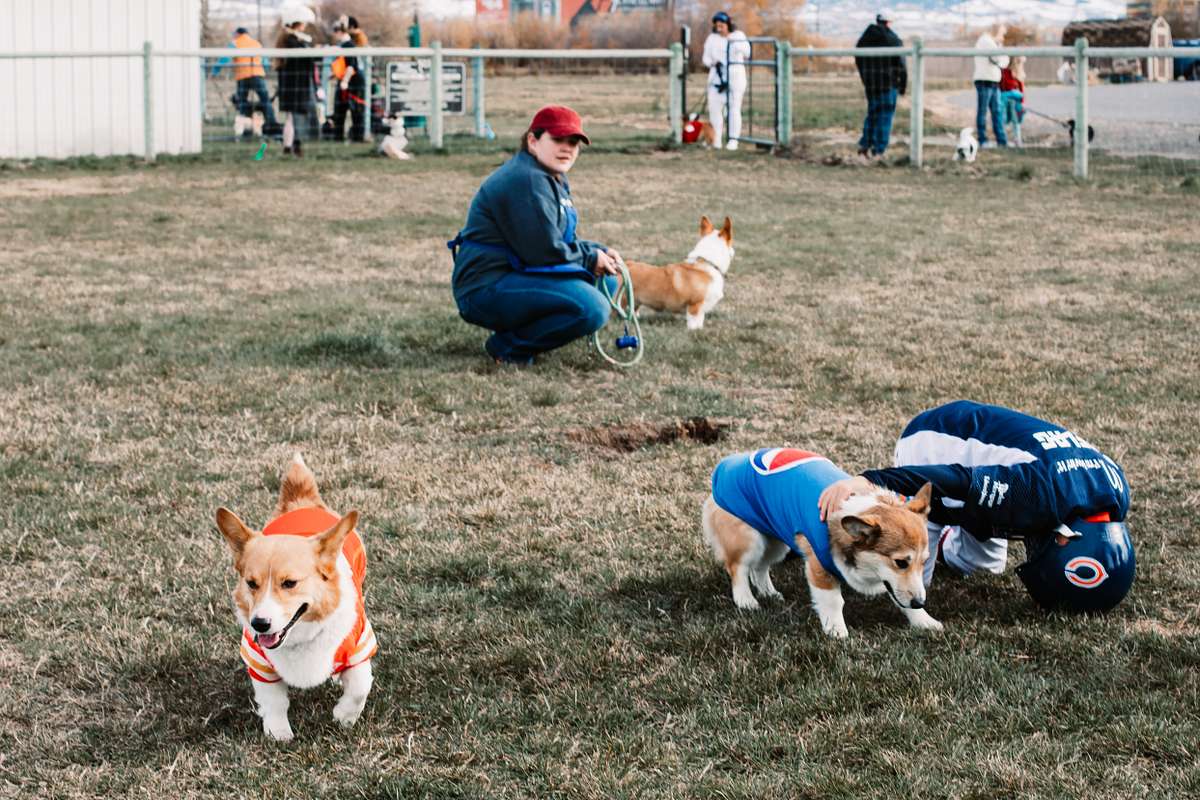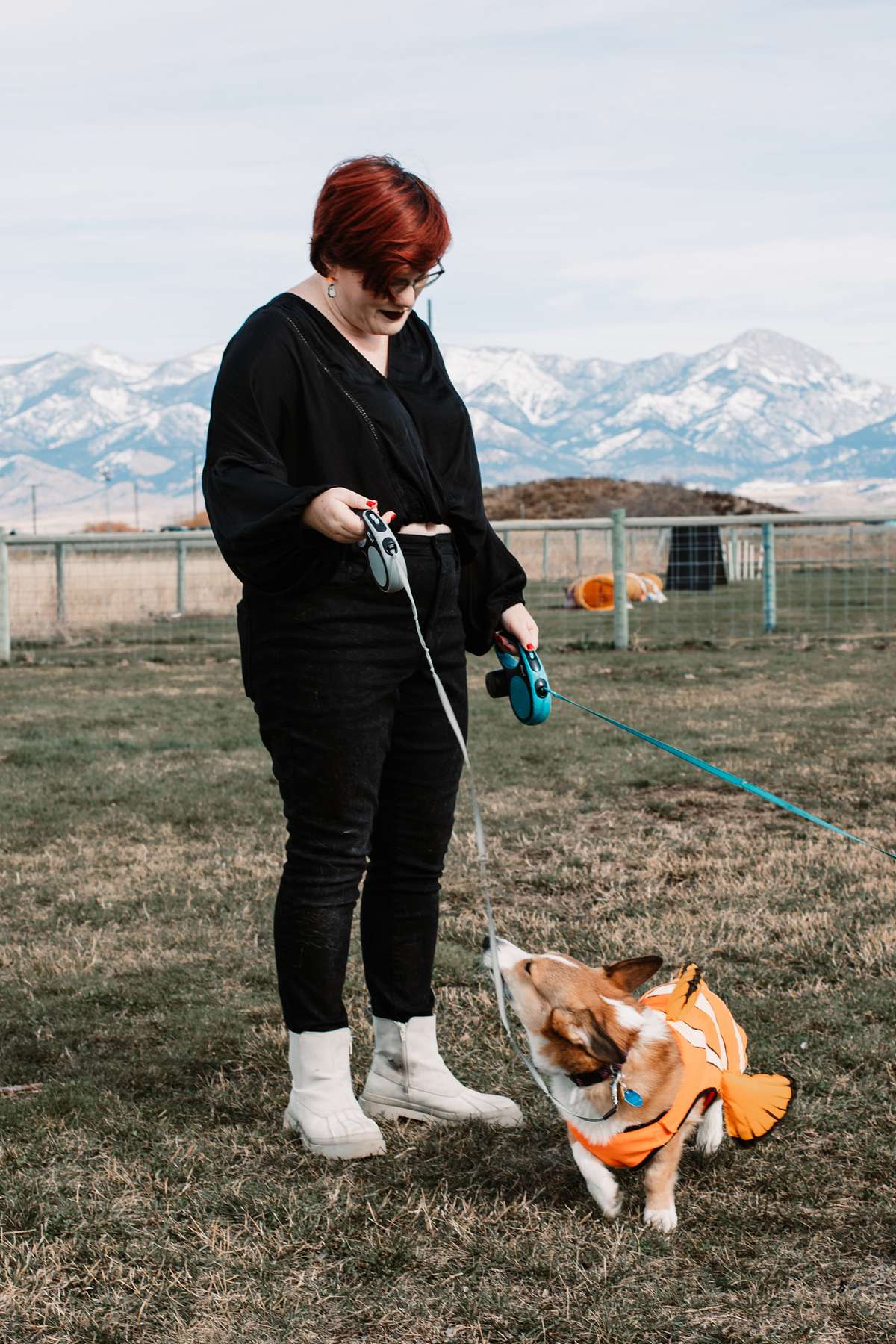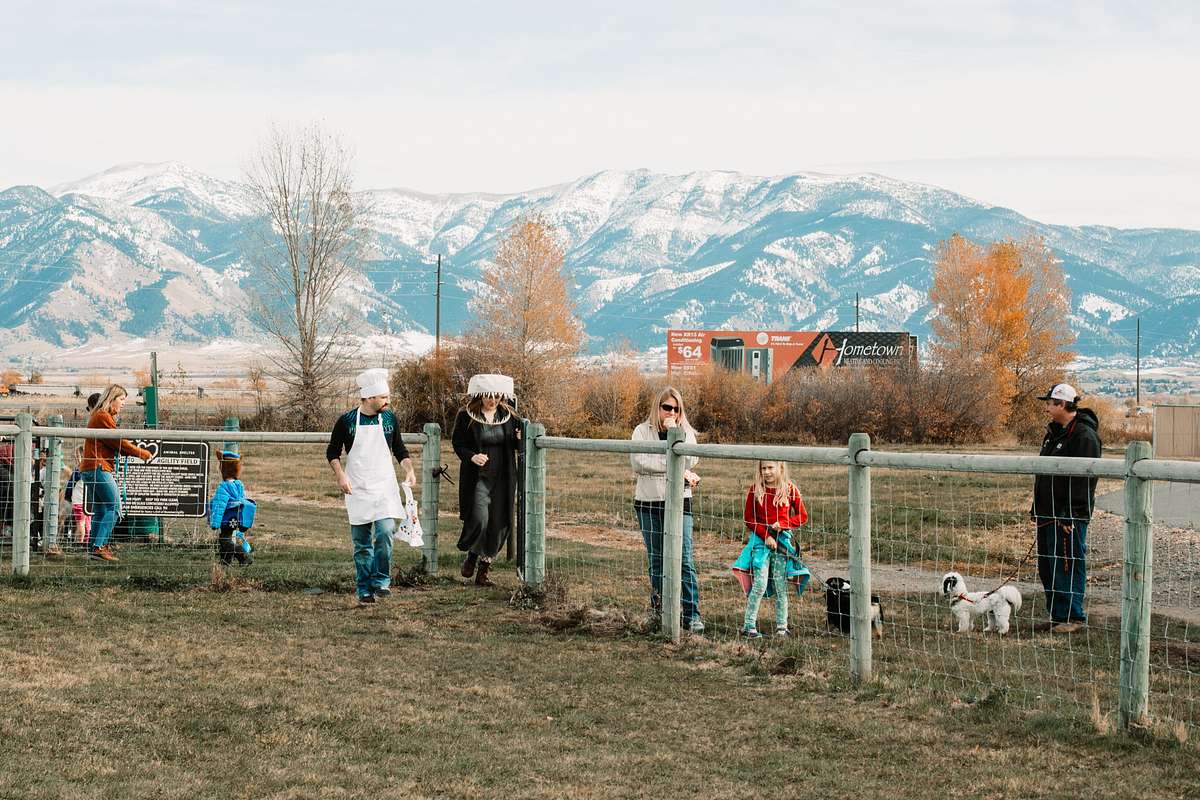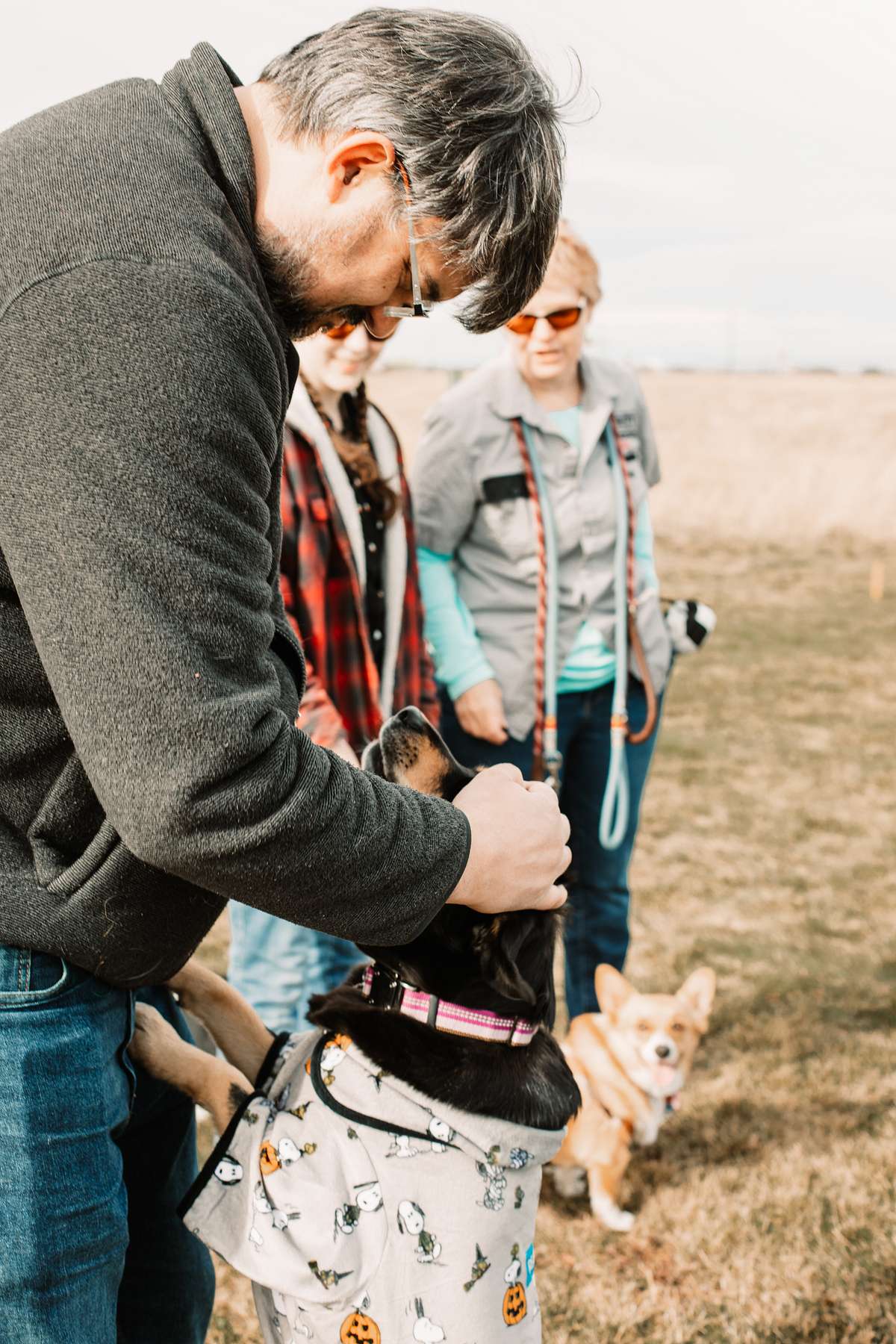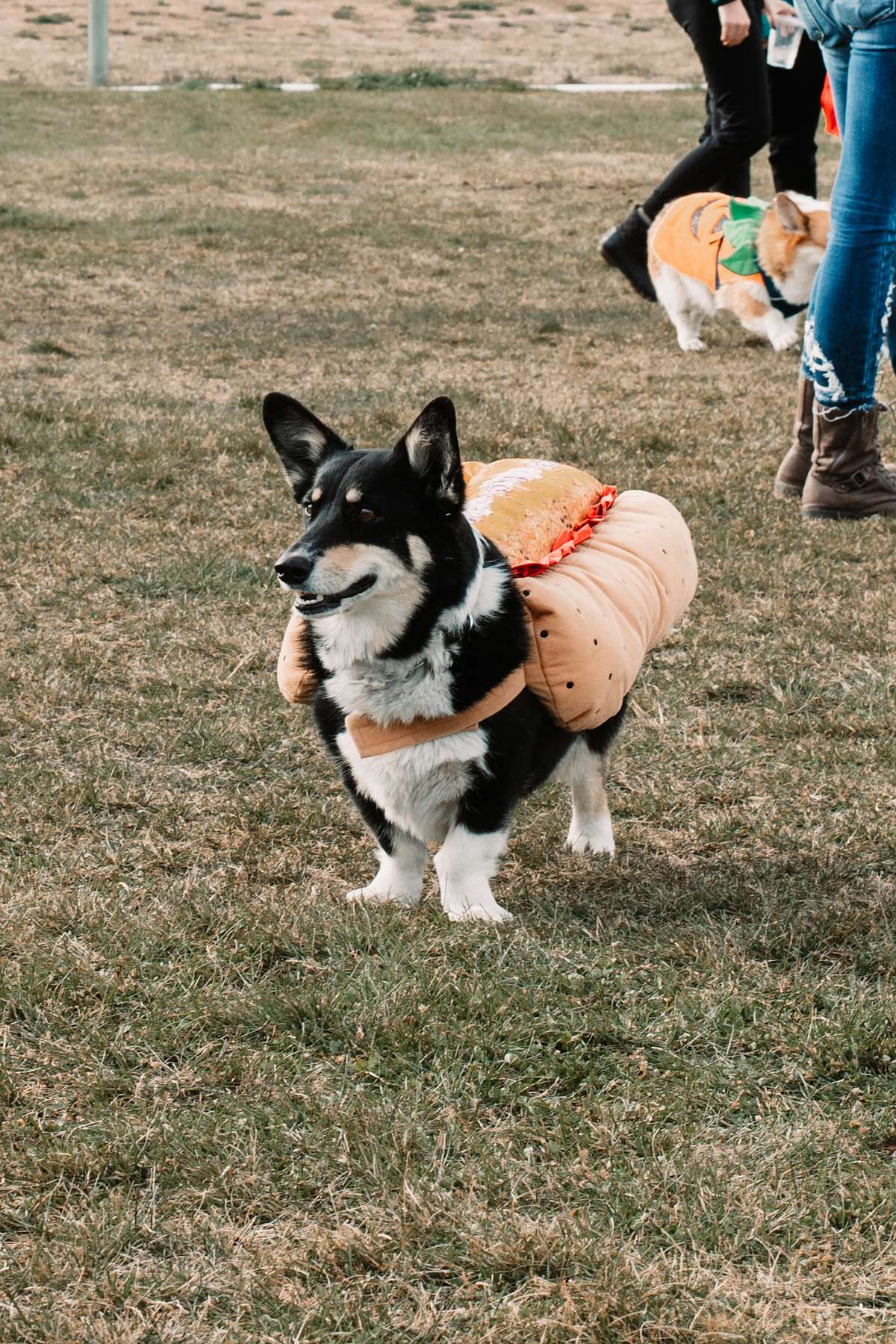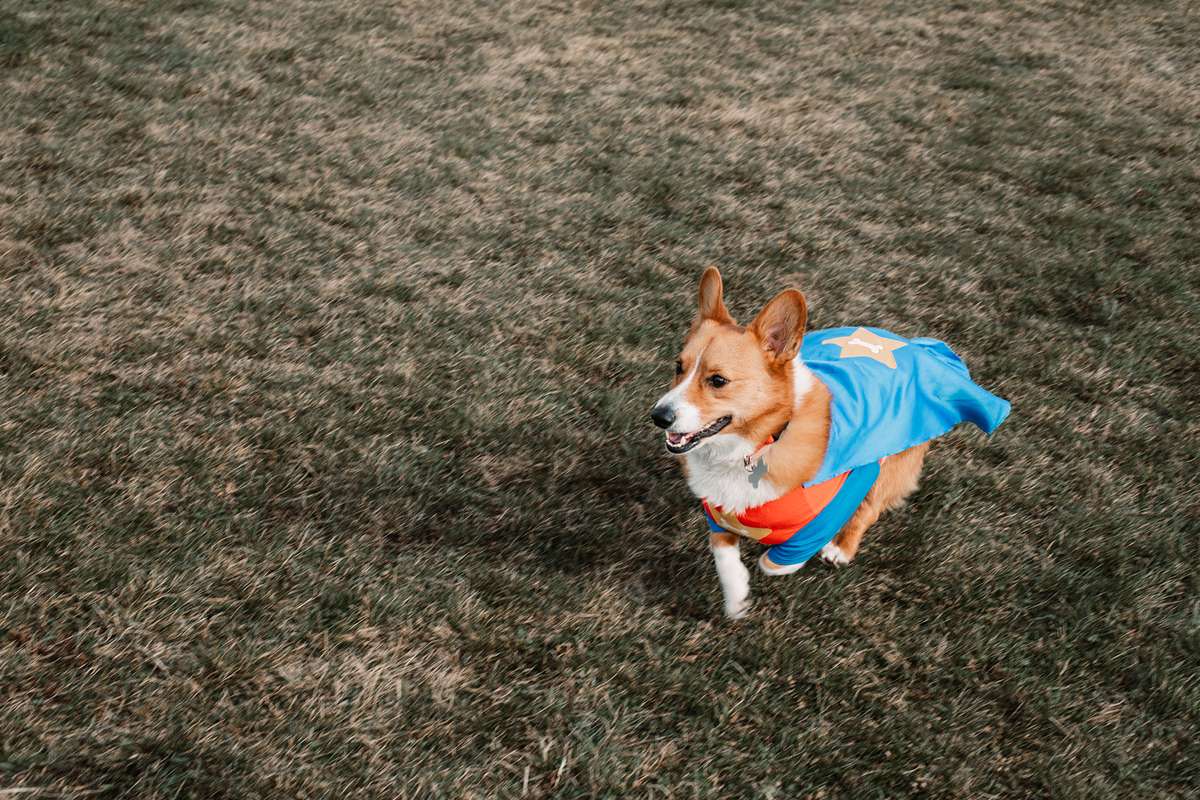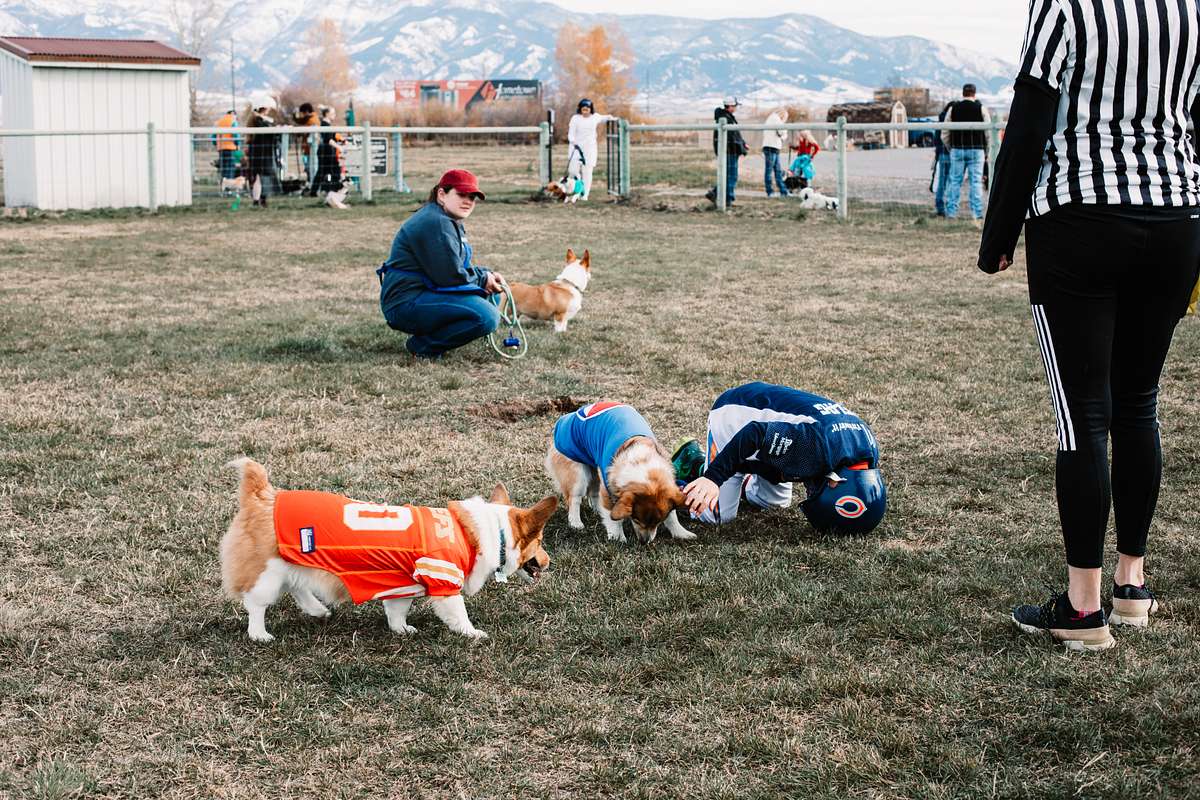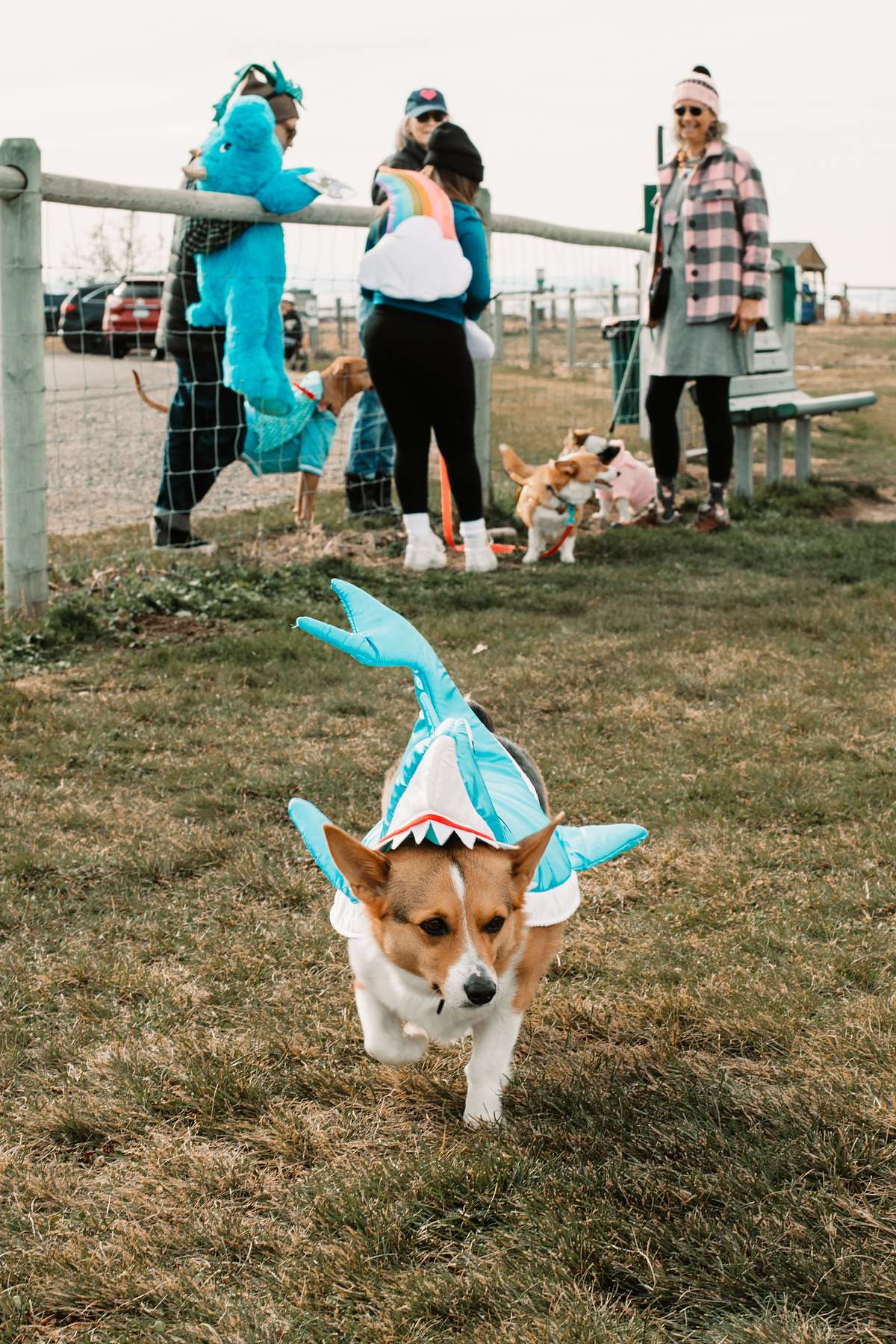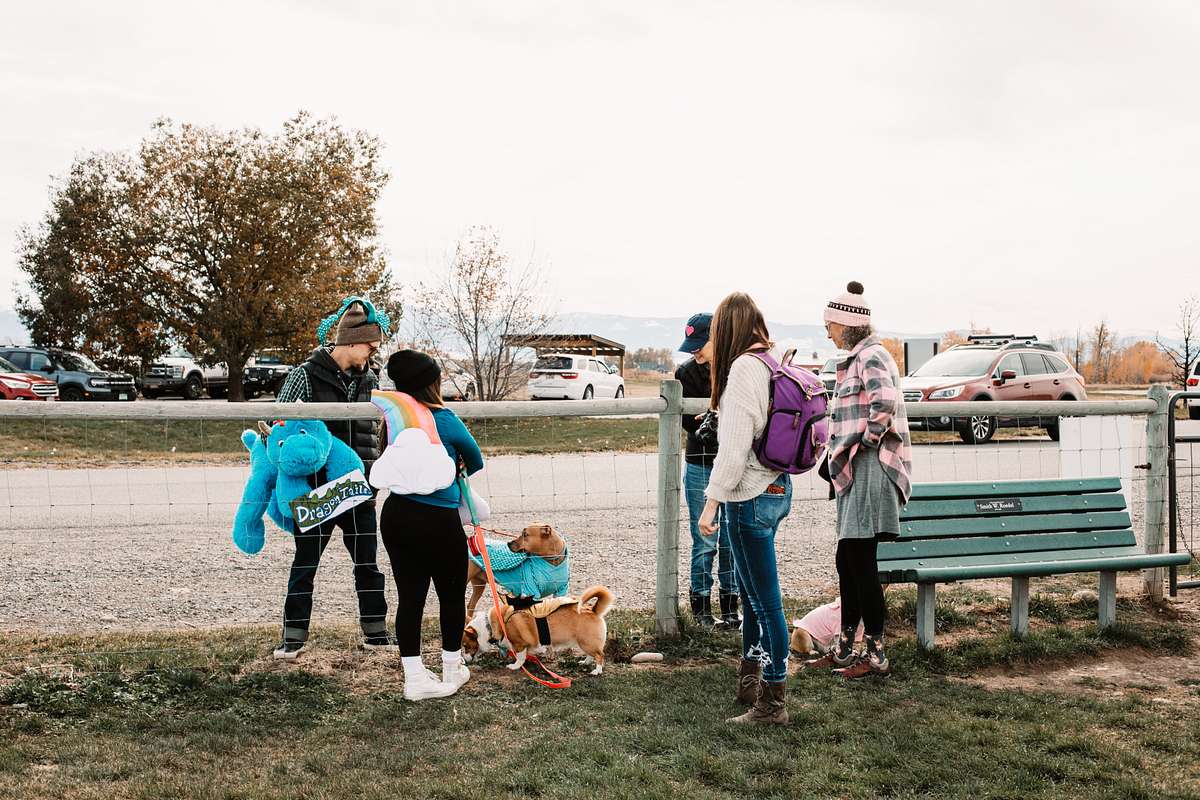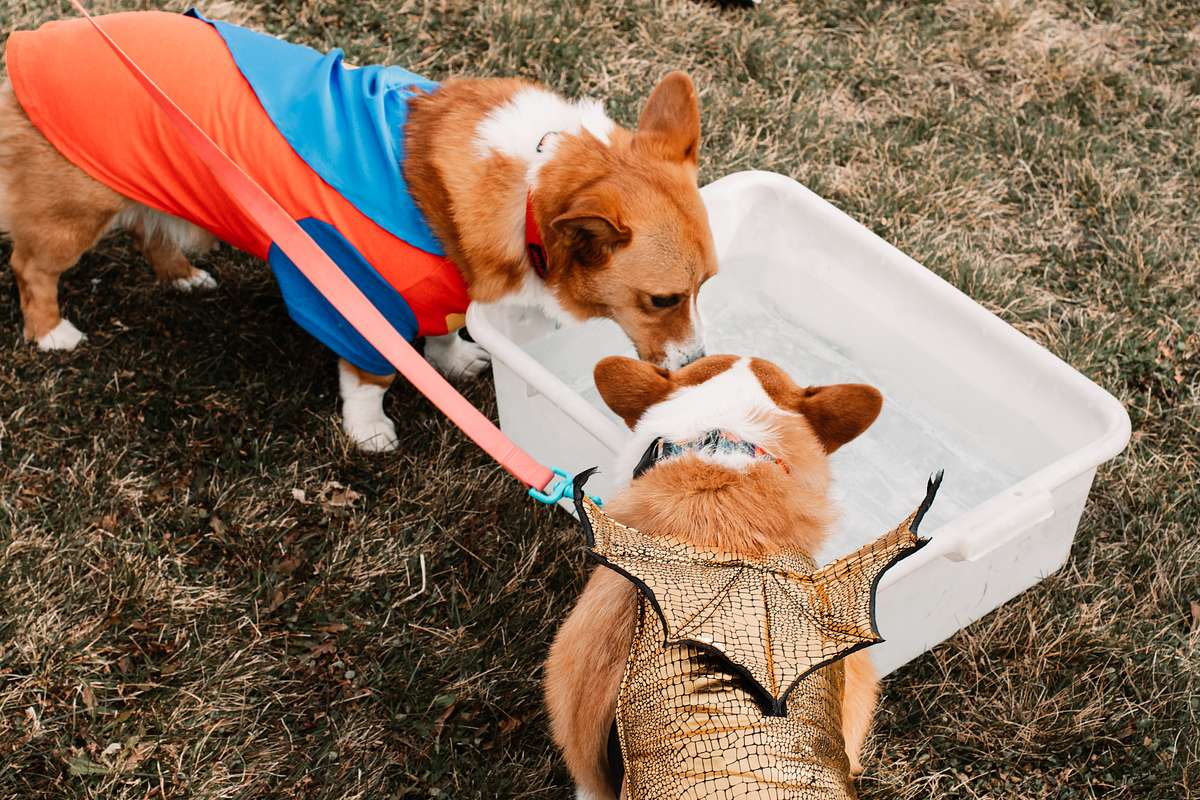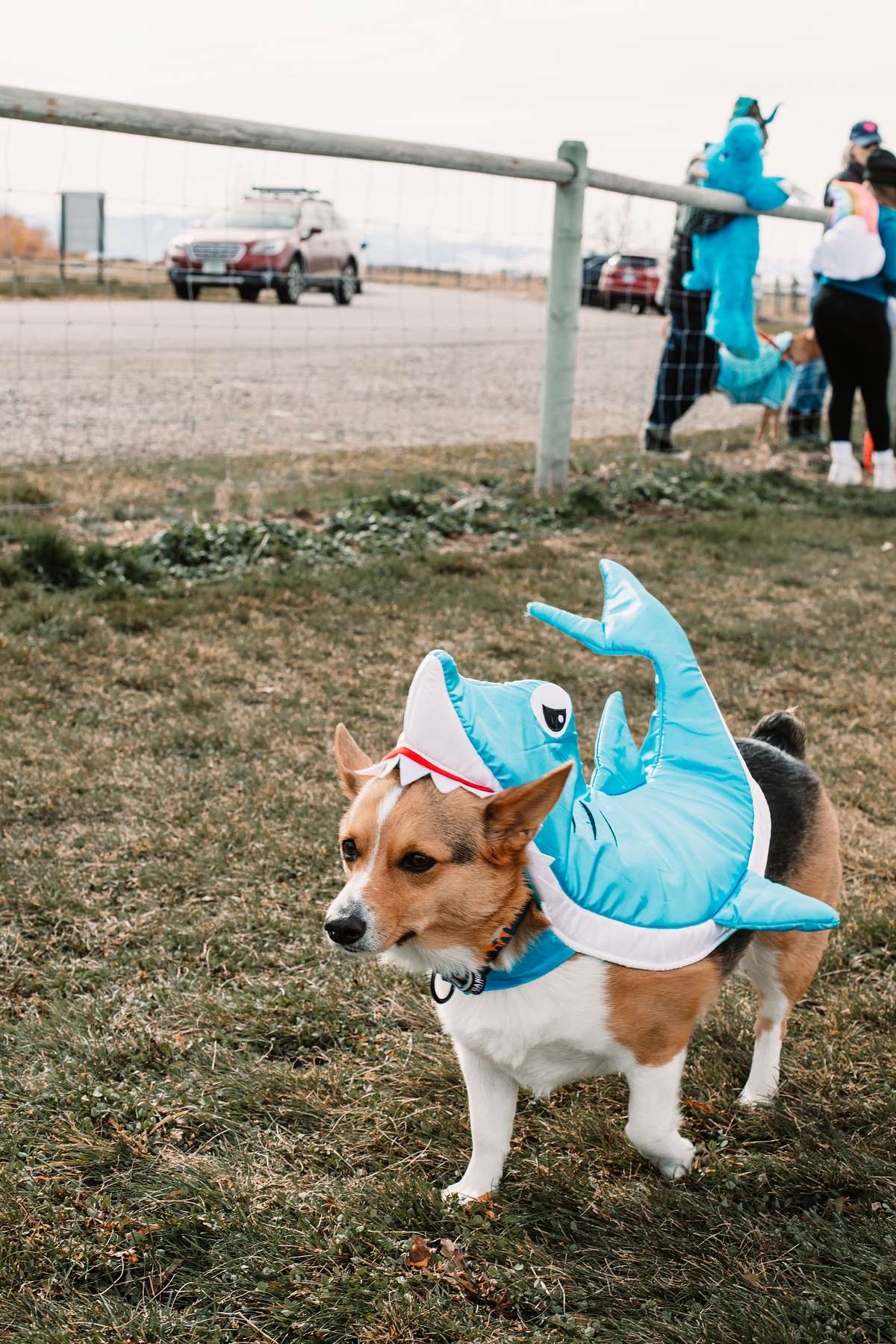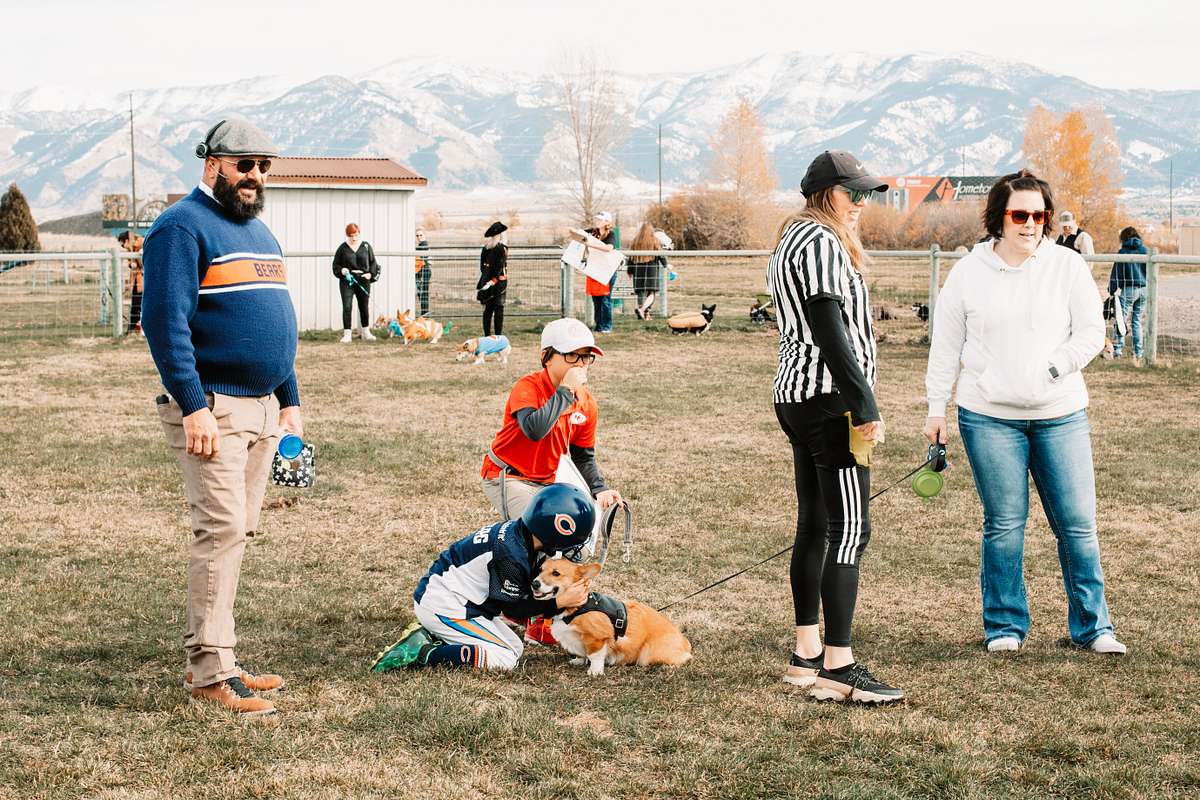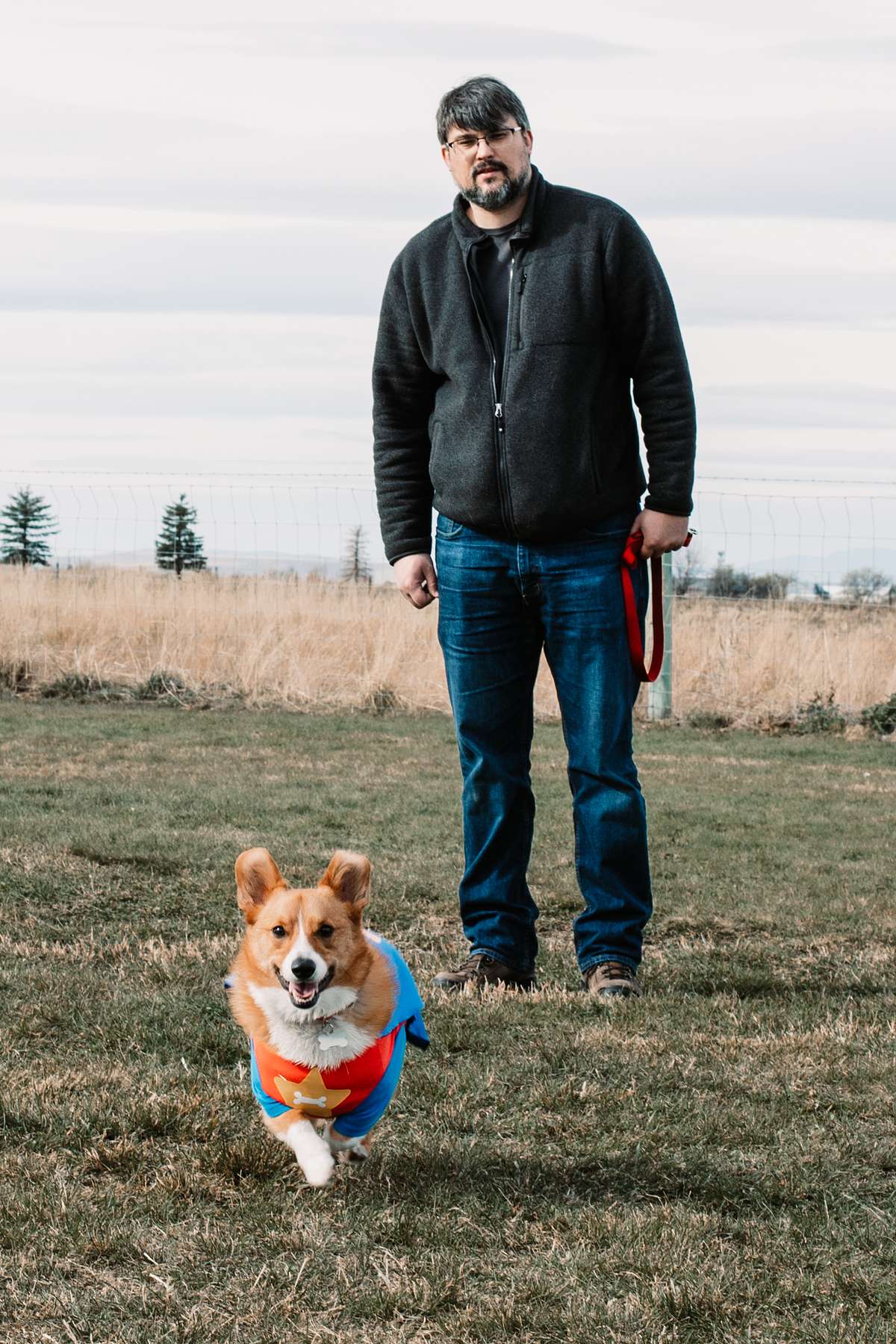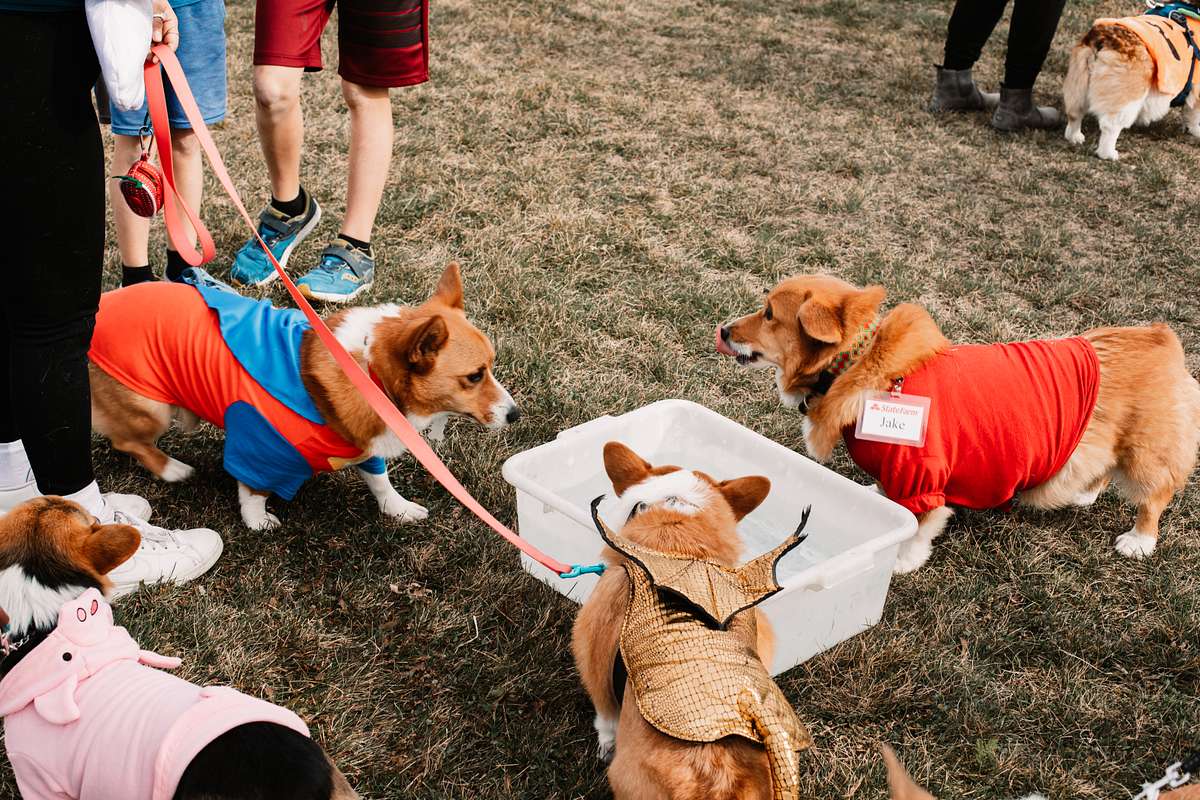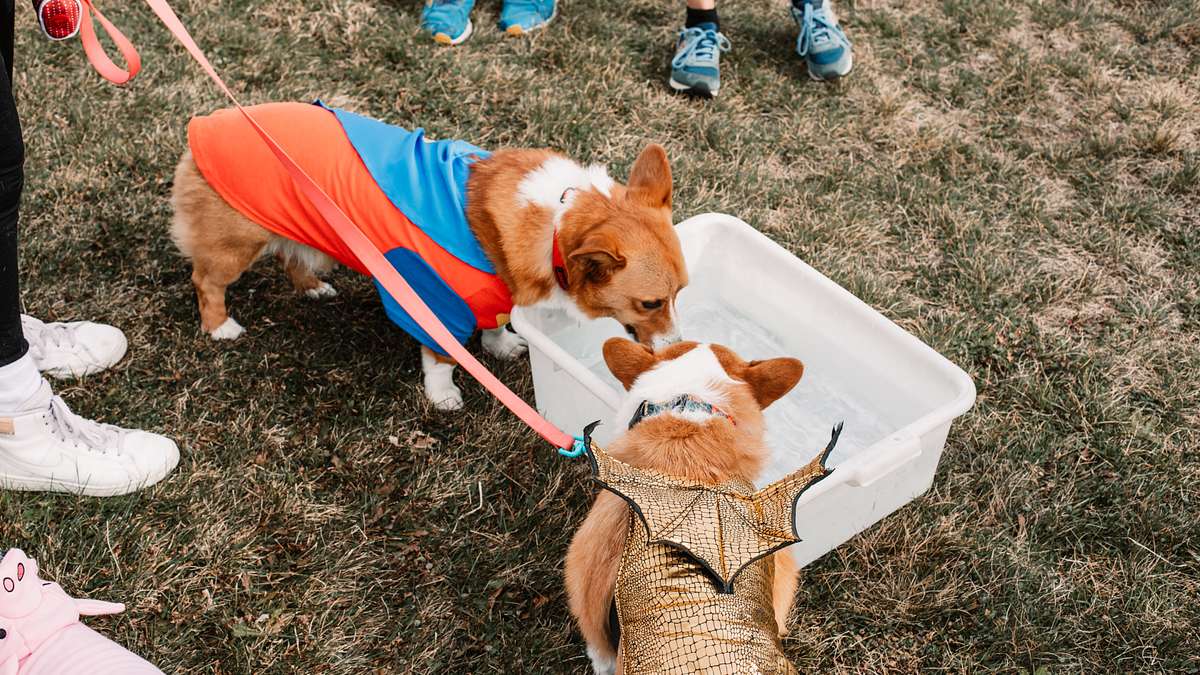 Event #3 - Bobbing for Hot Dogs!
A timed event where each pup had to get as many hot dog pieces as they can! The winner won with 14 hot dog pieces!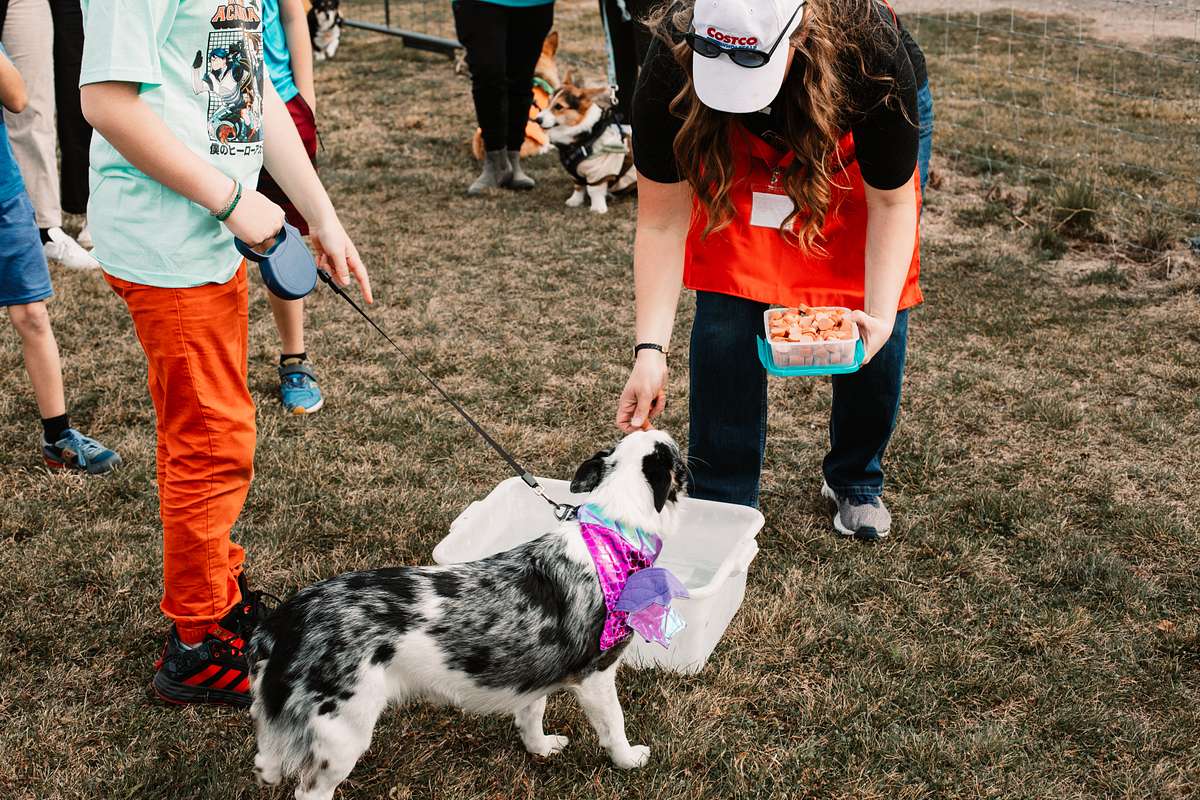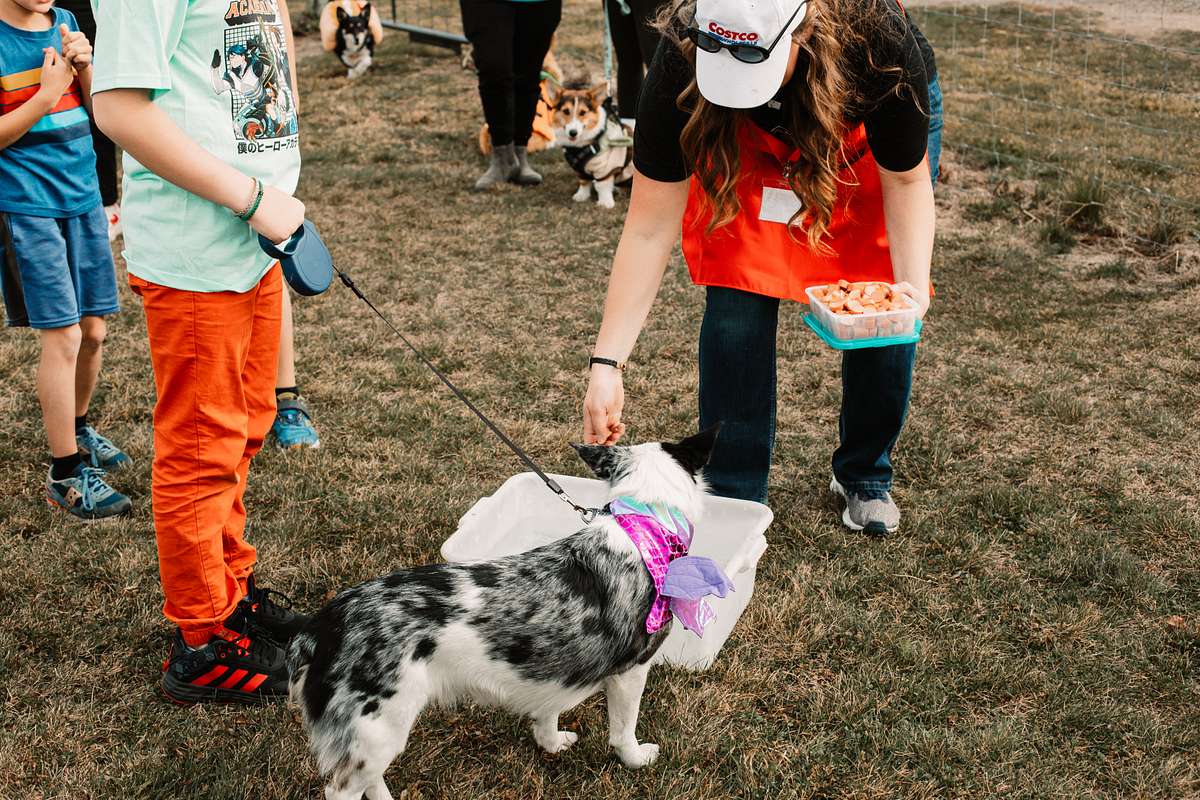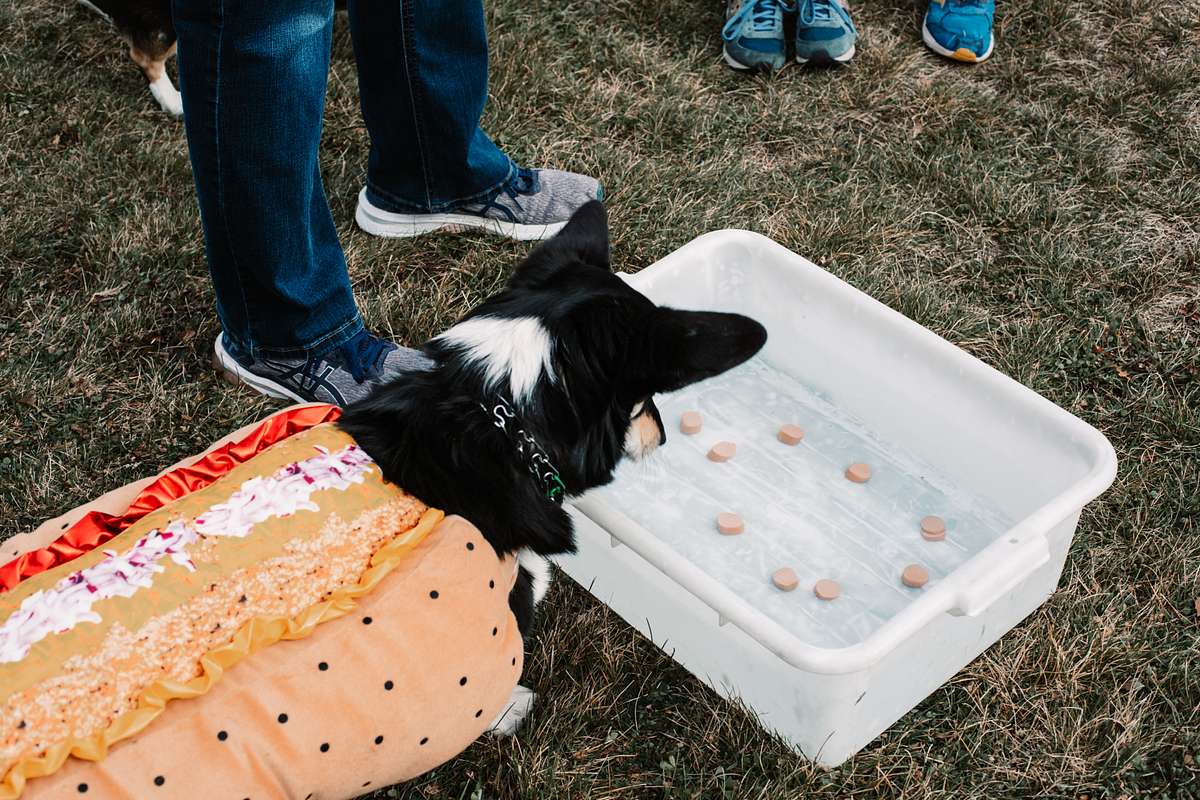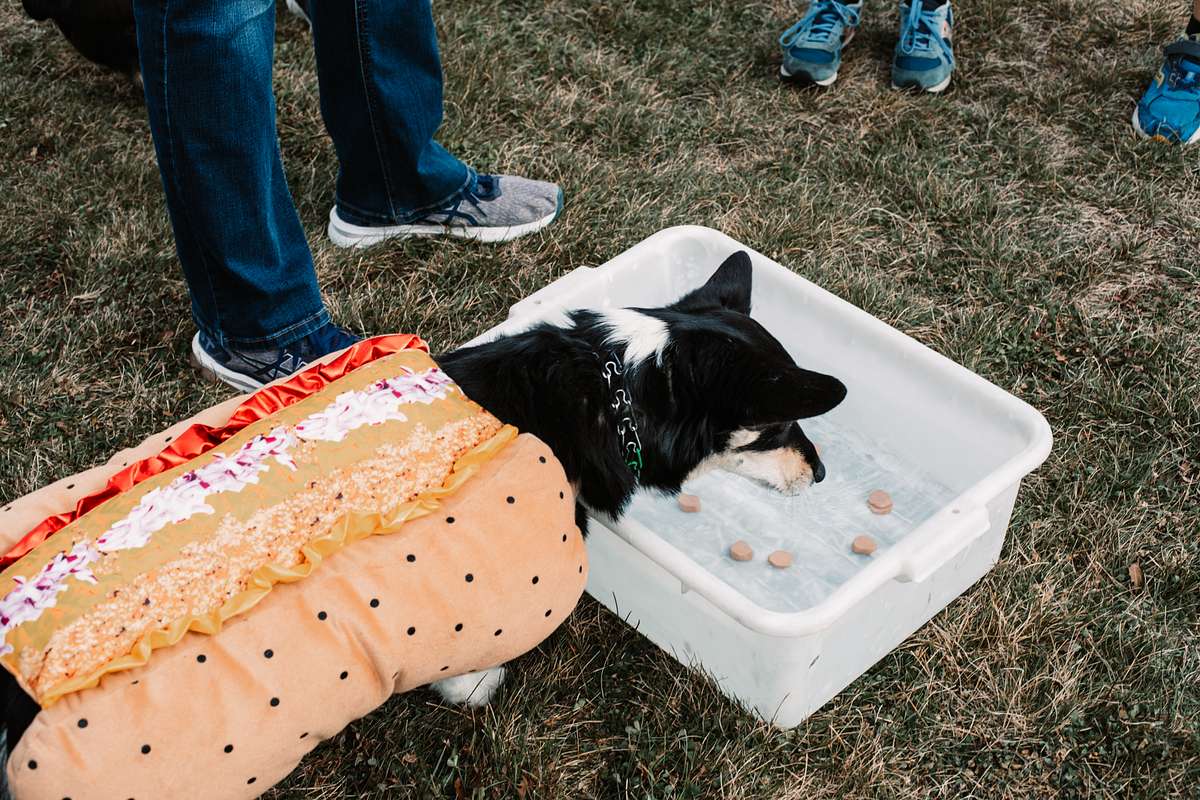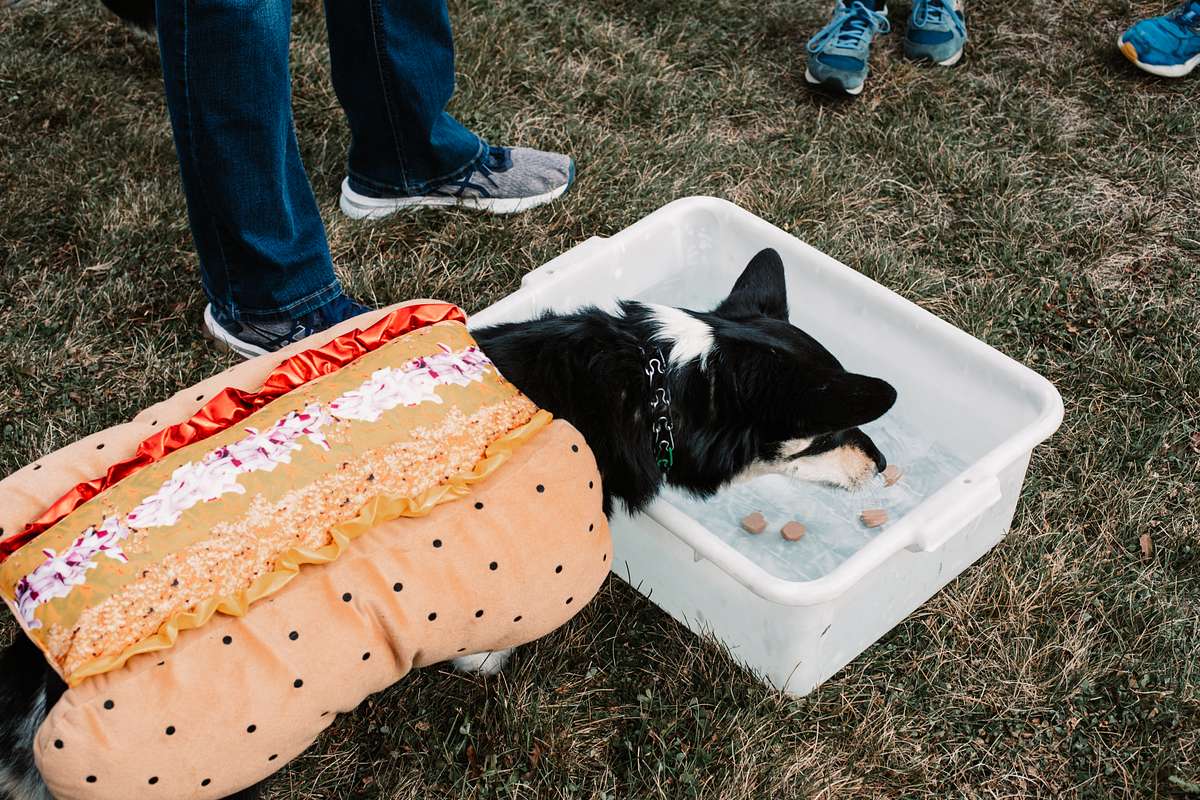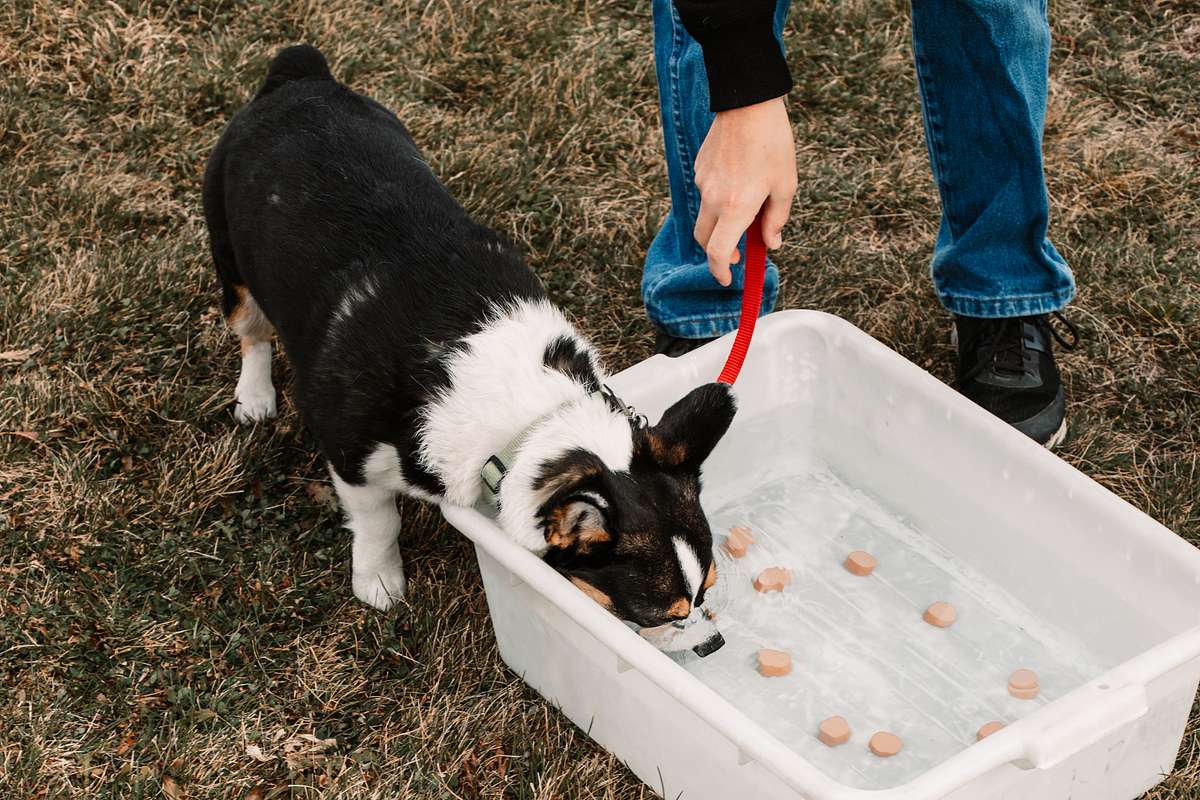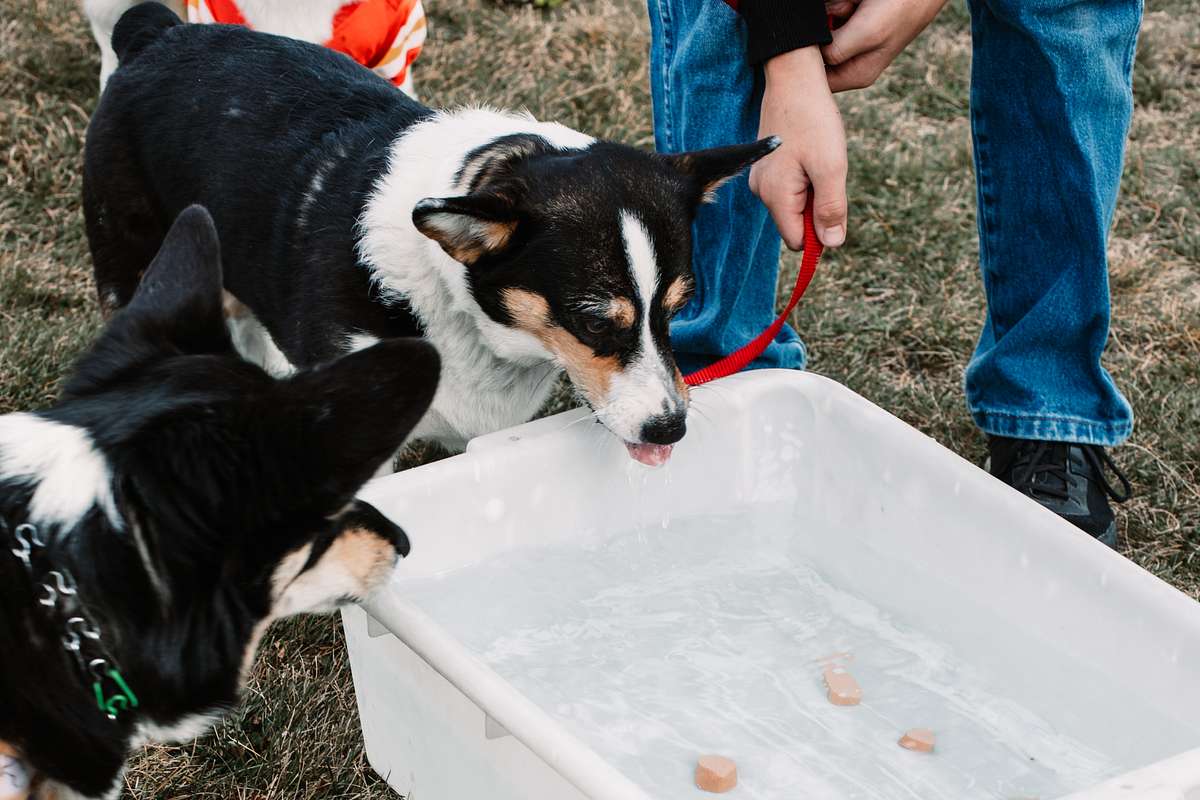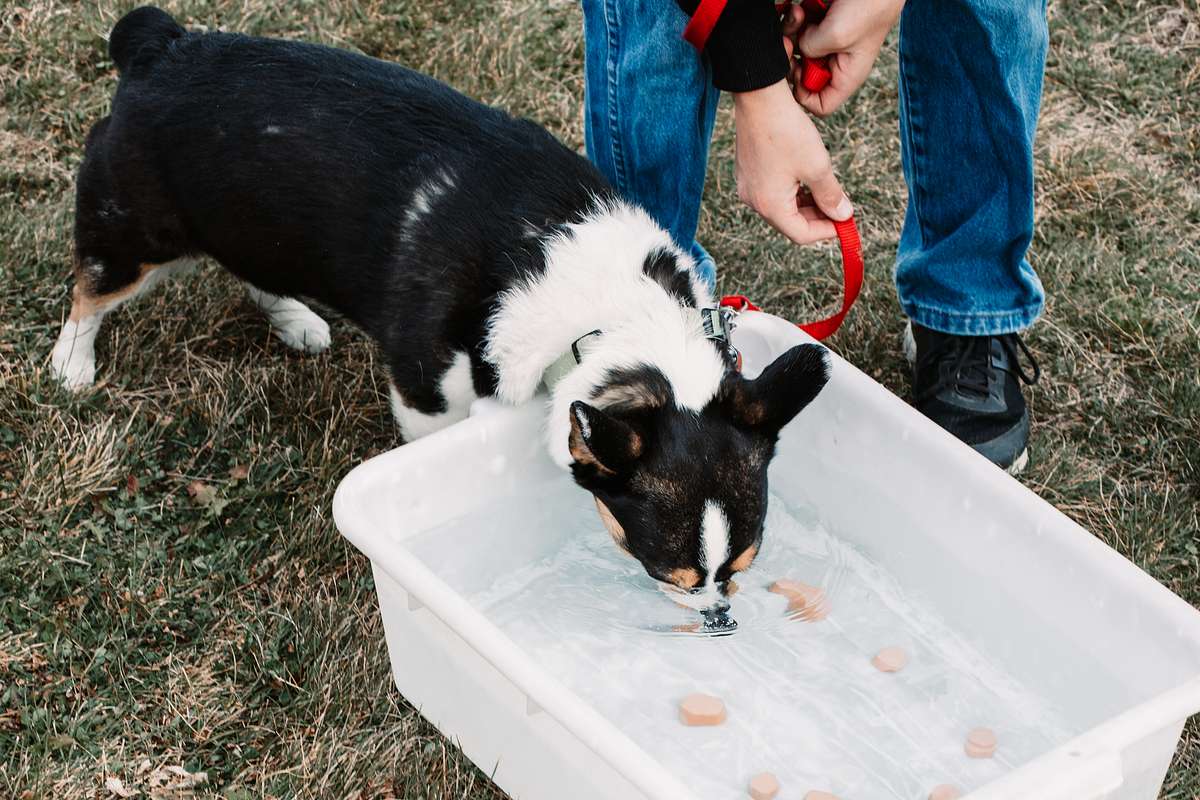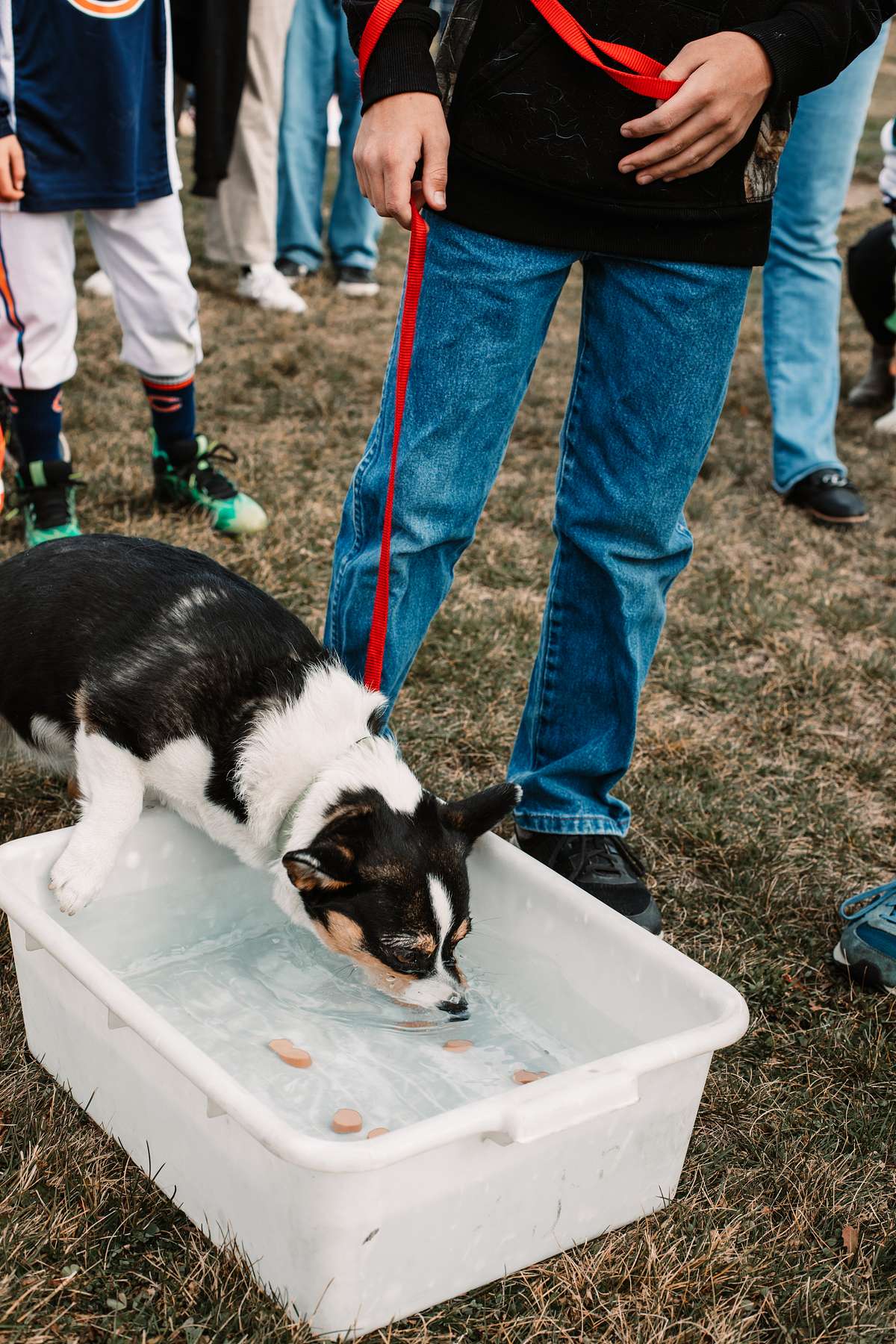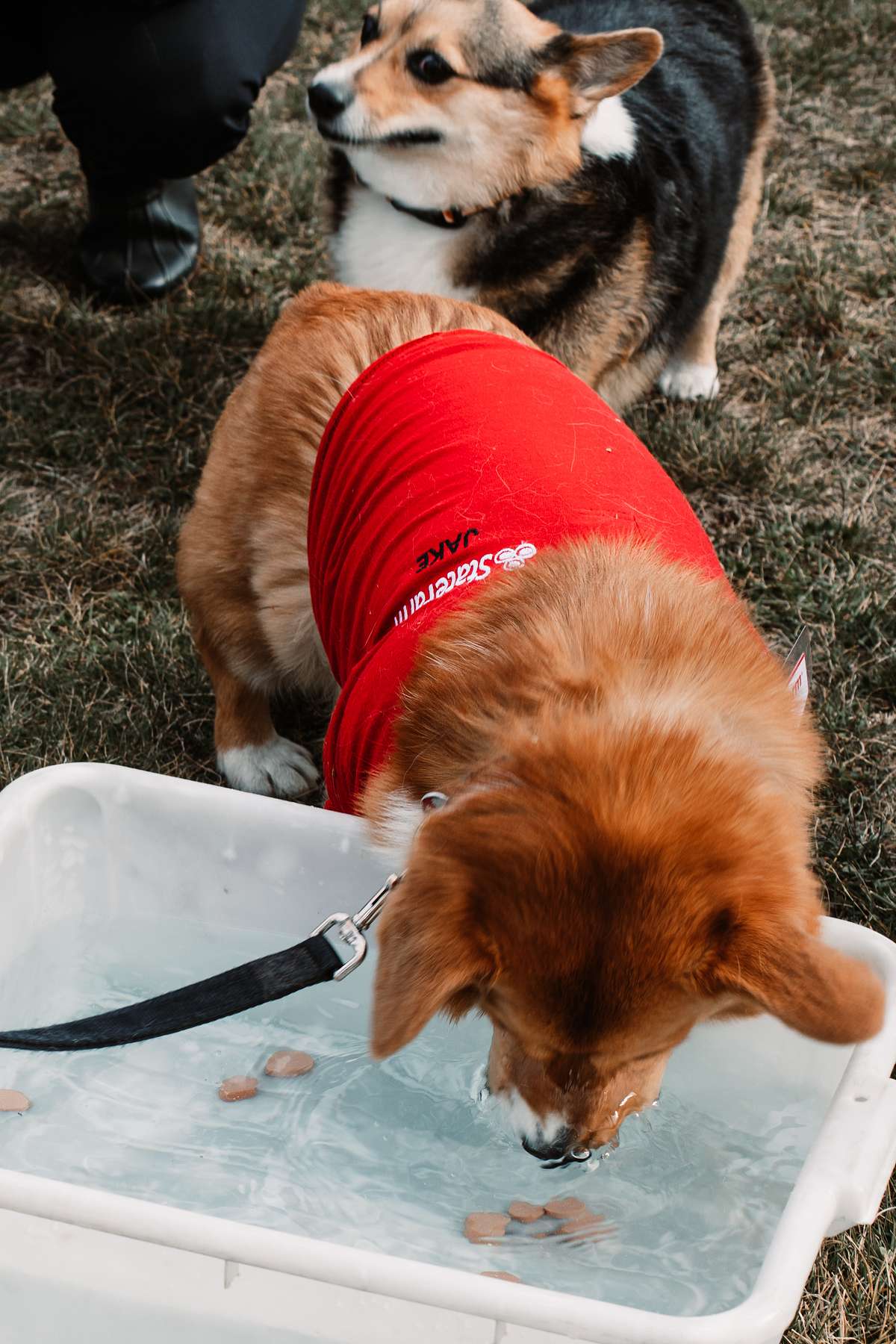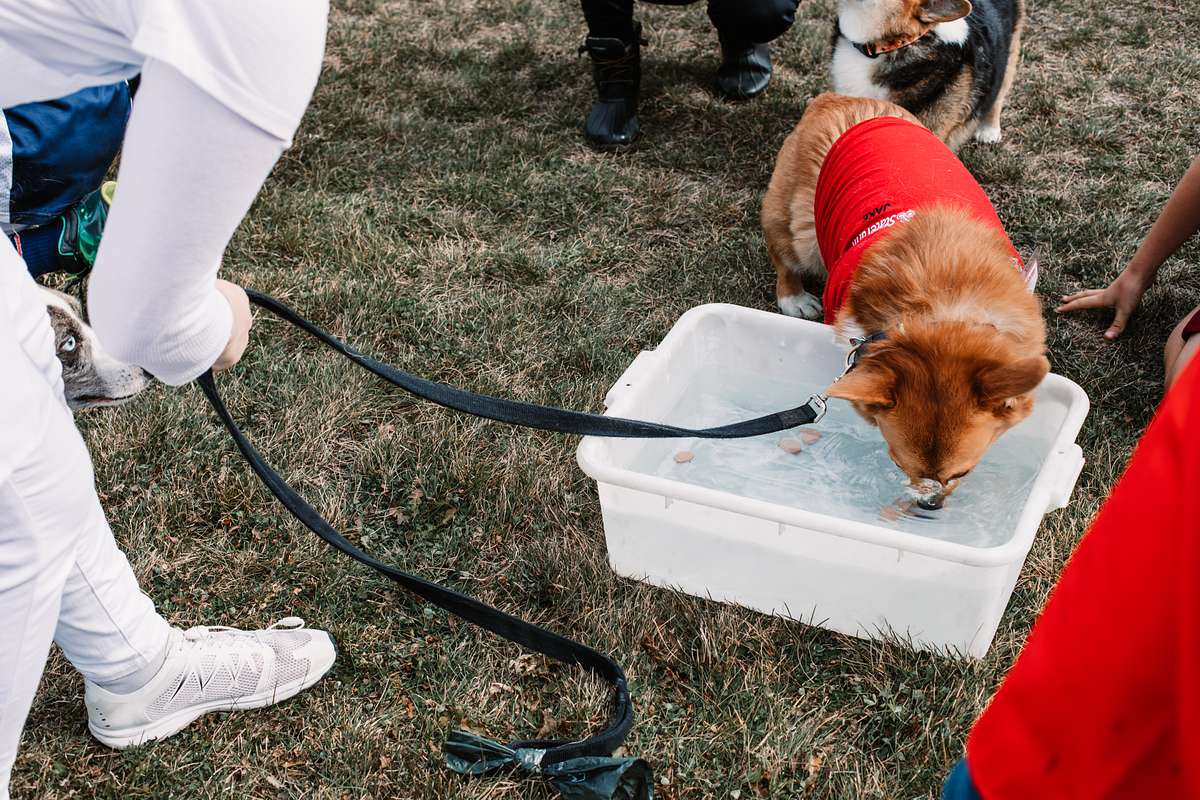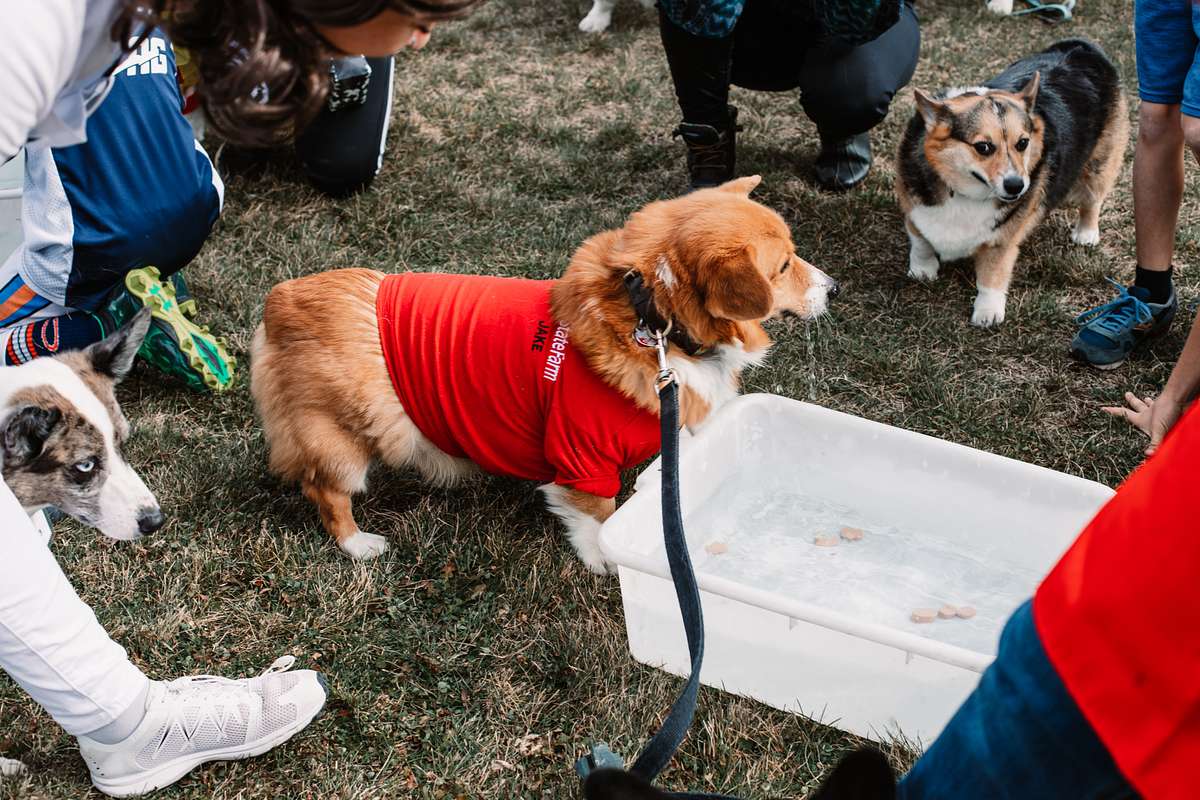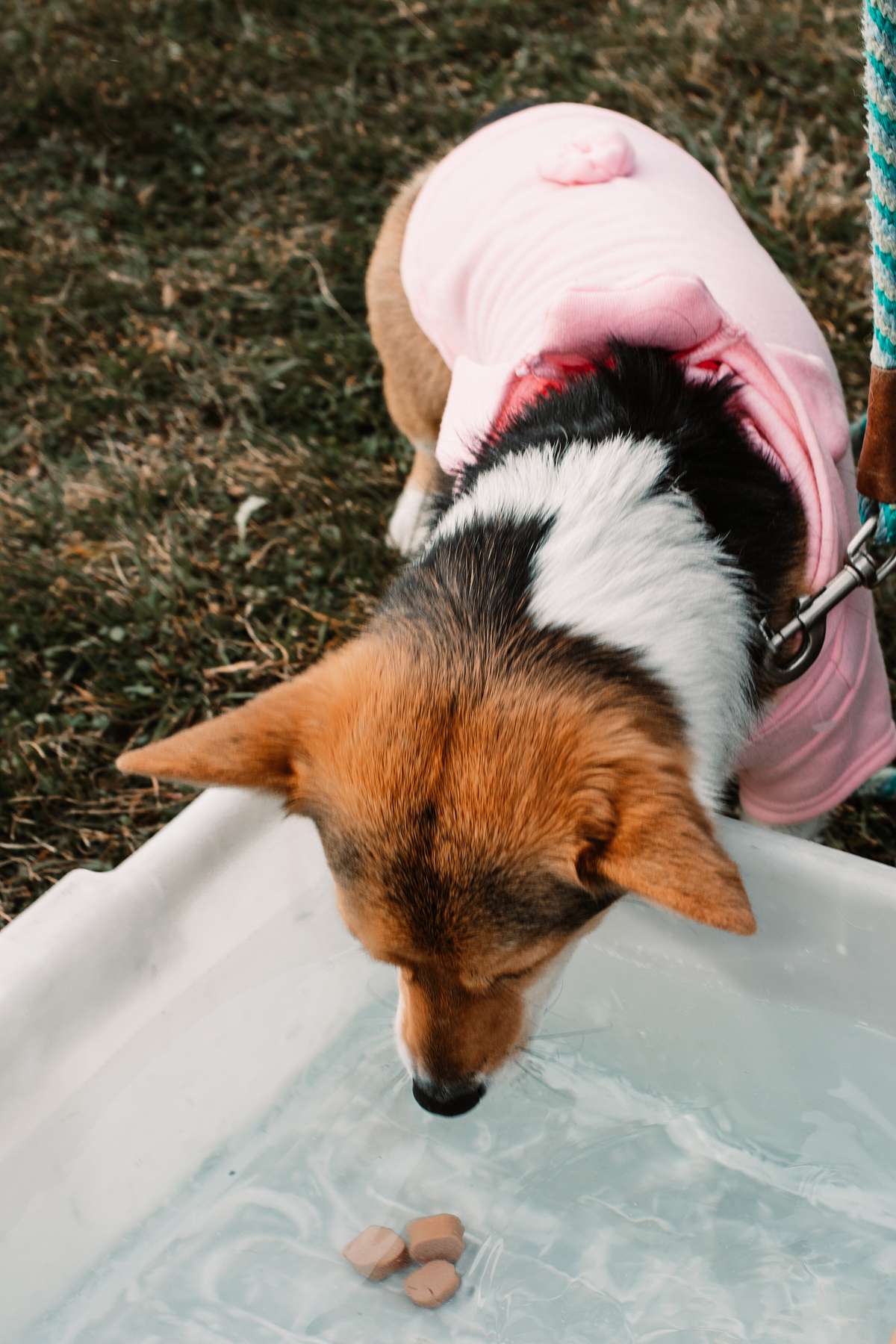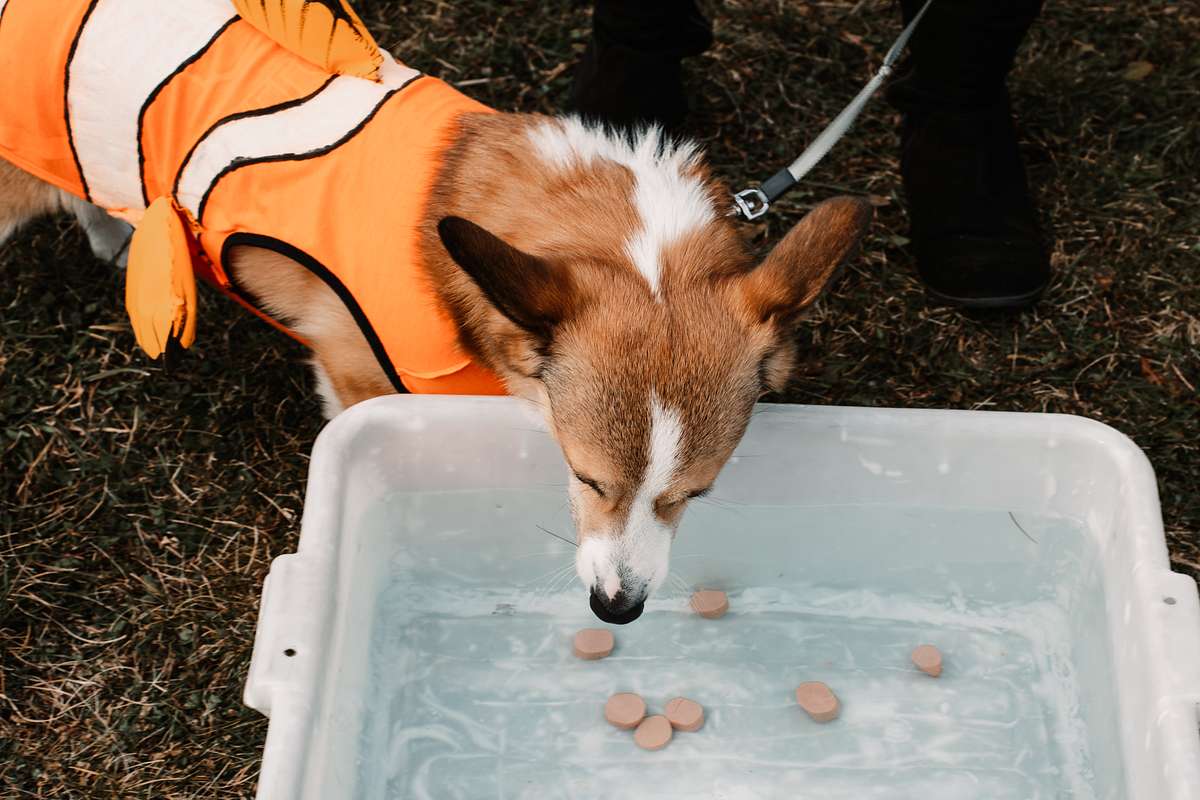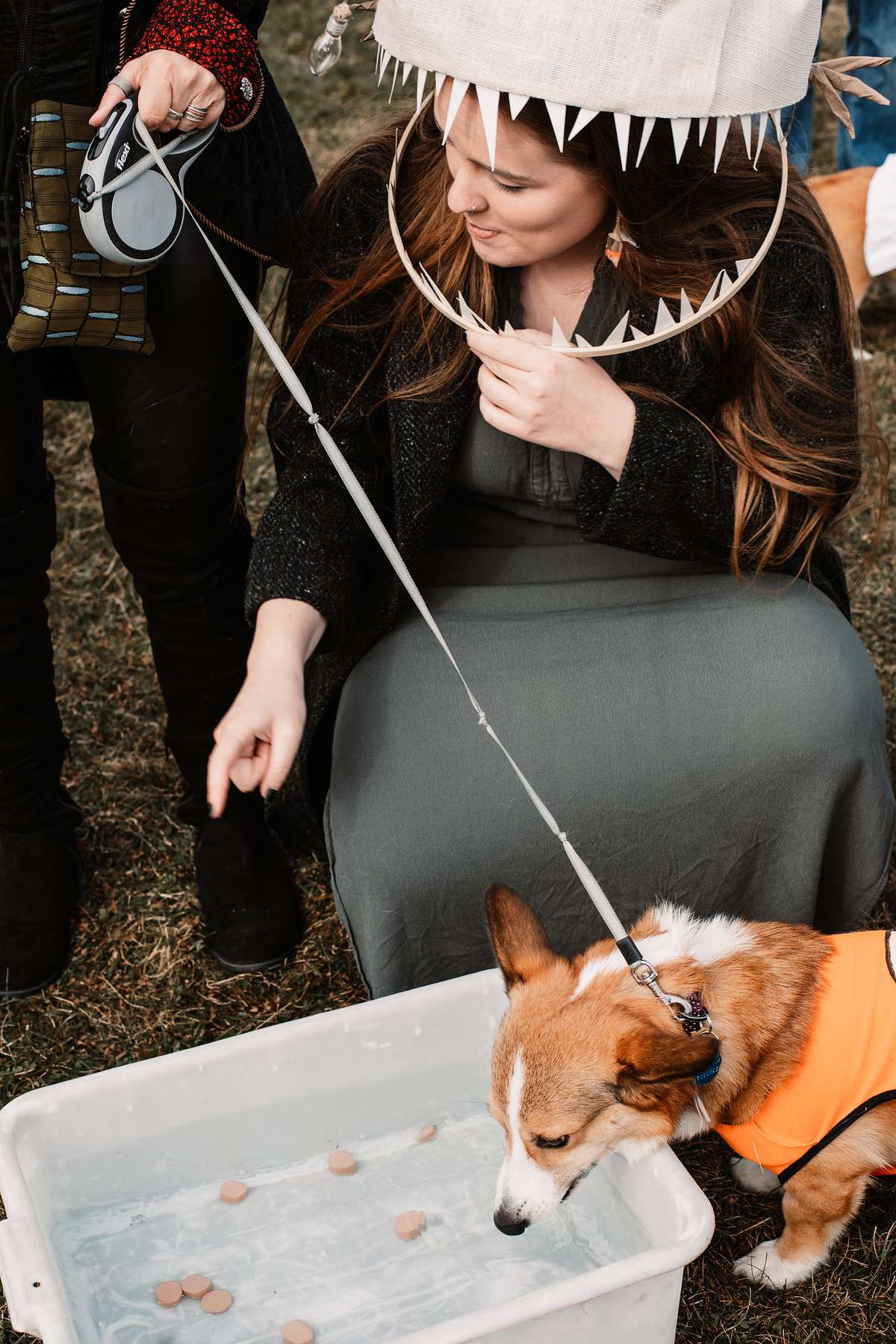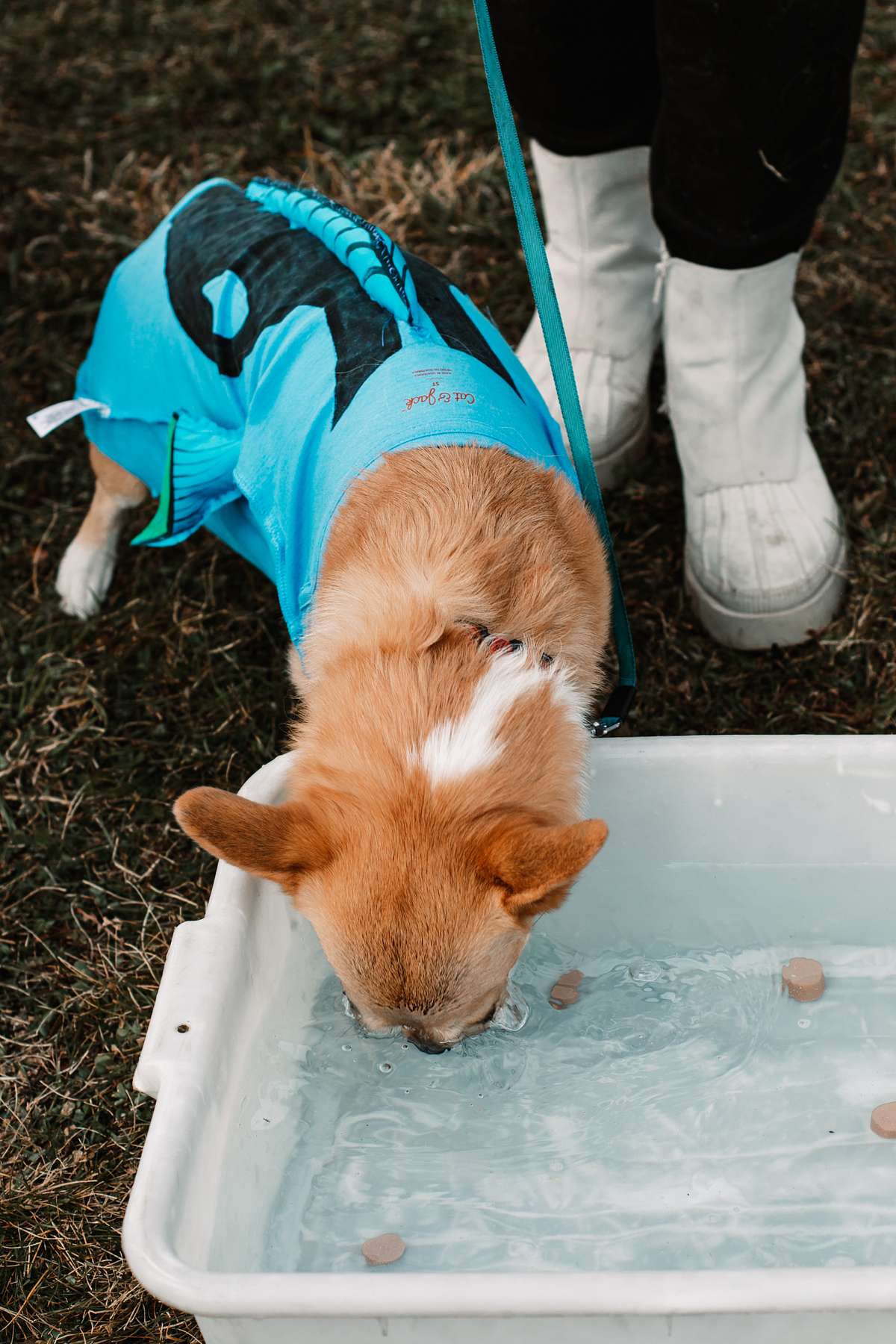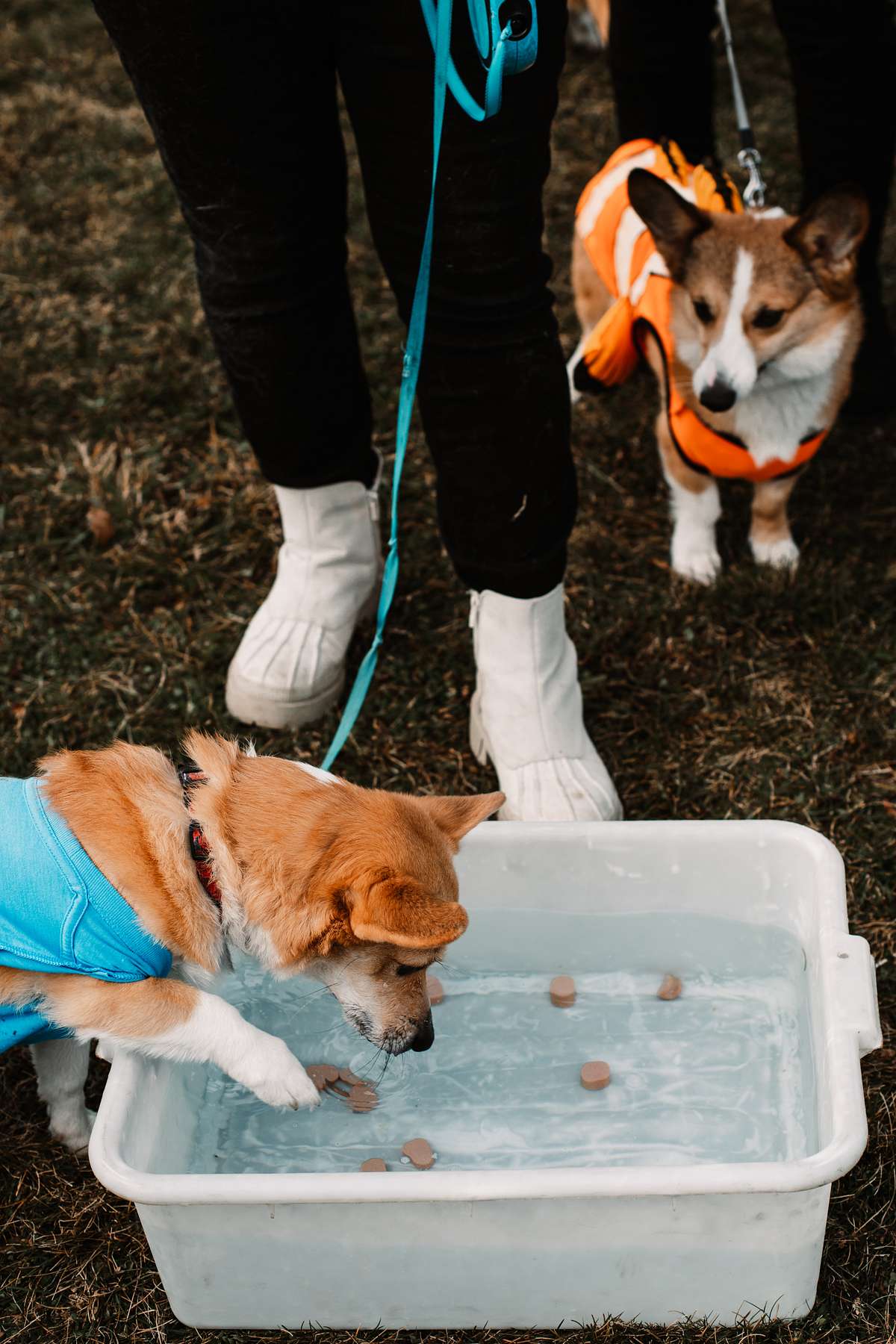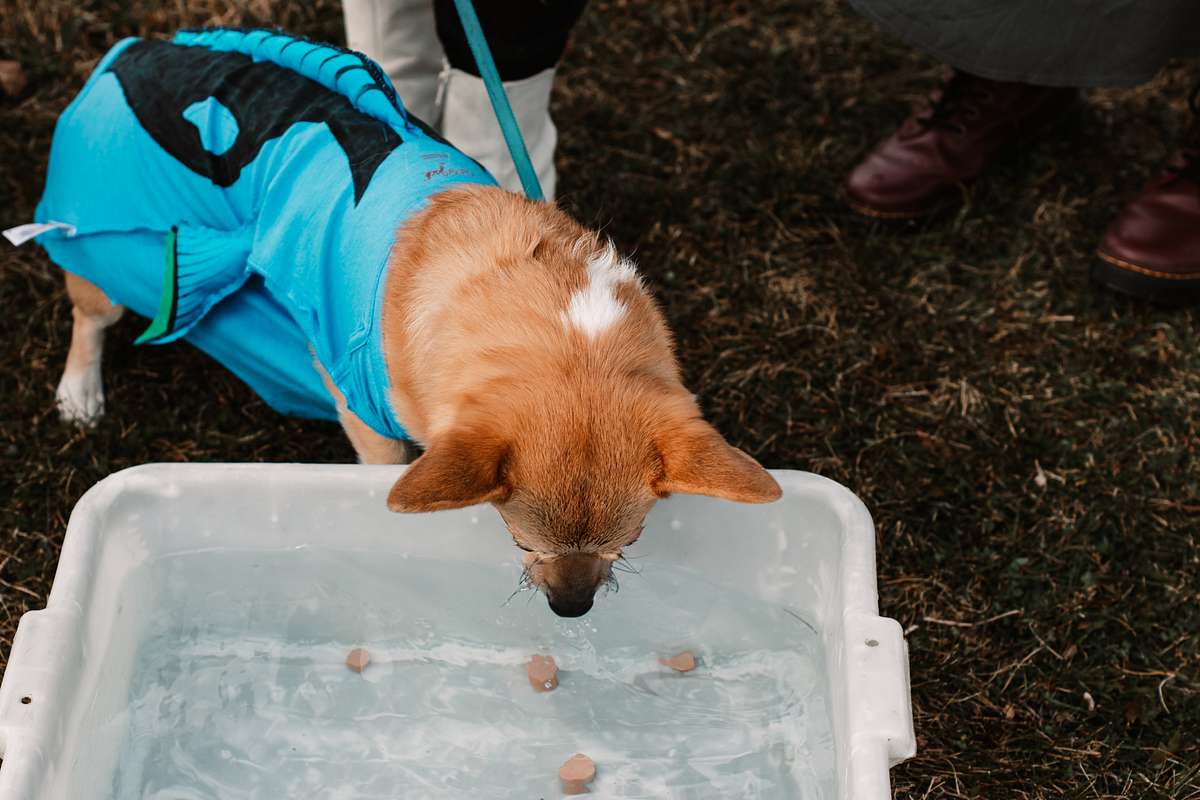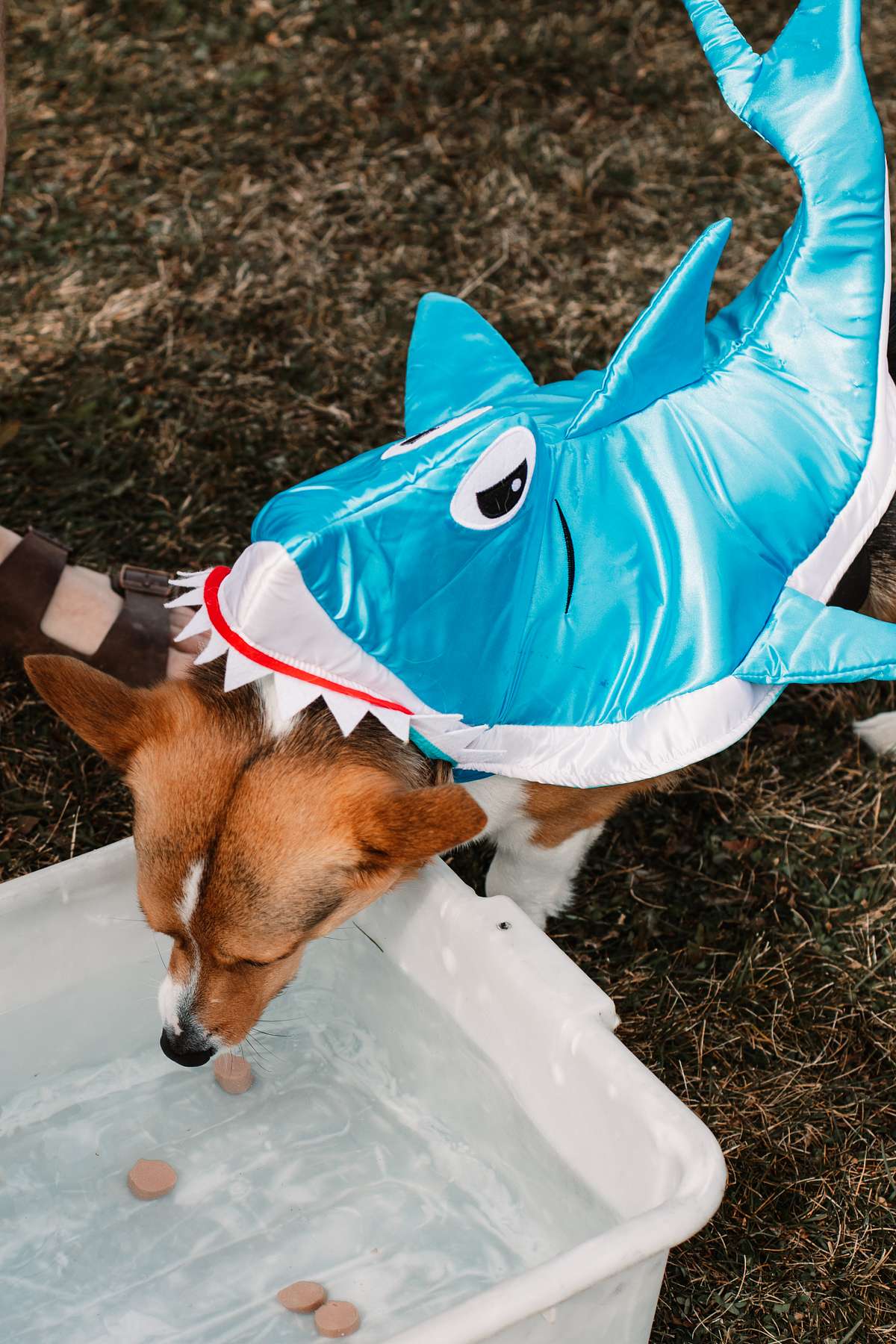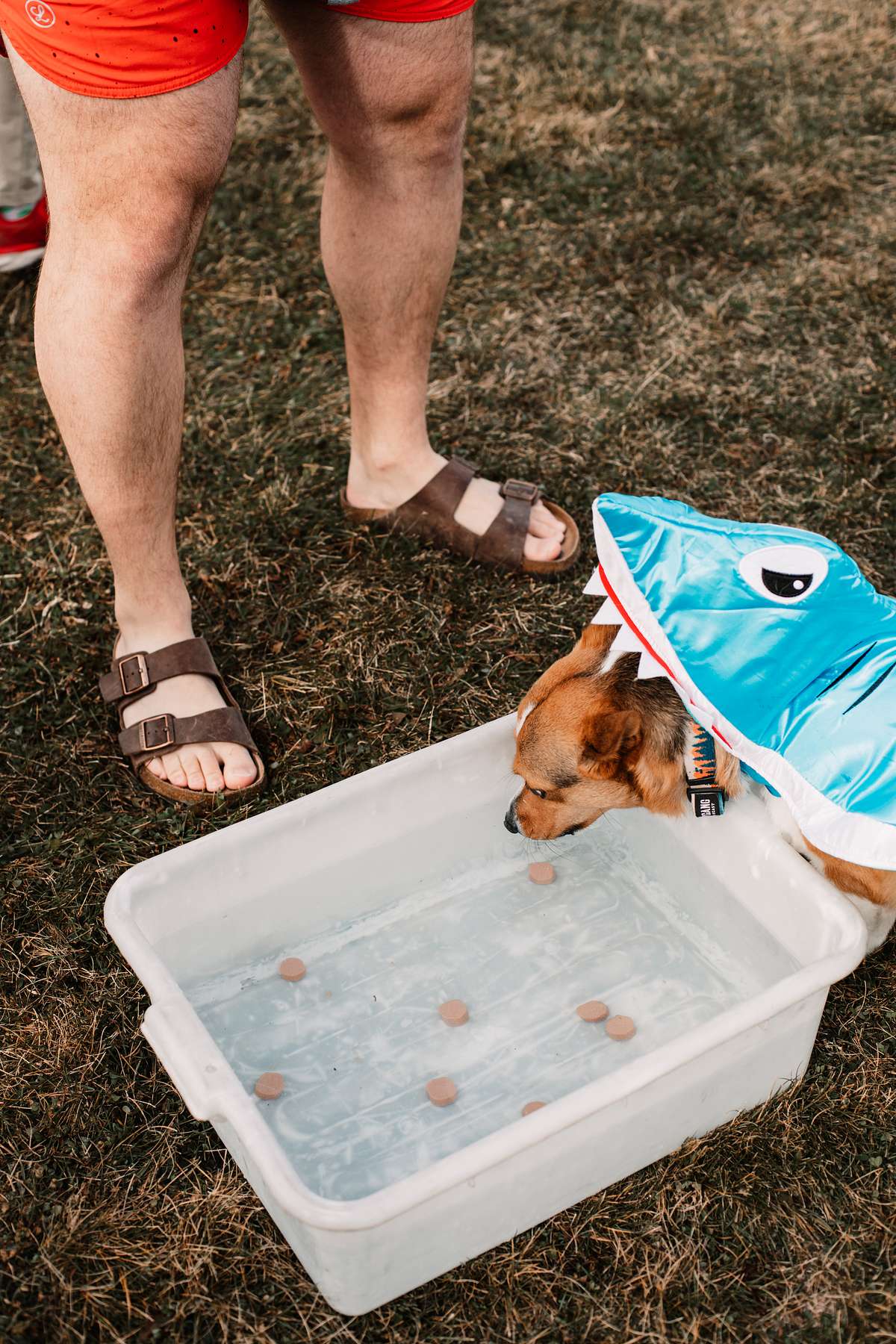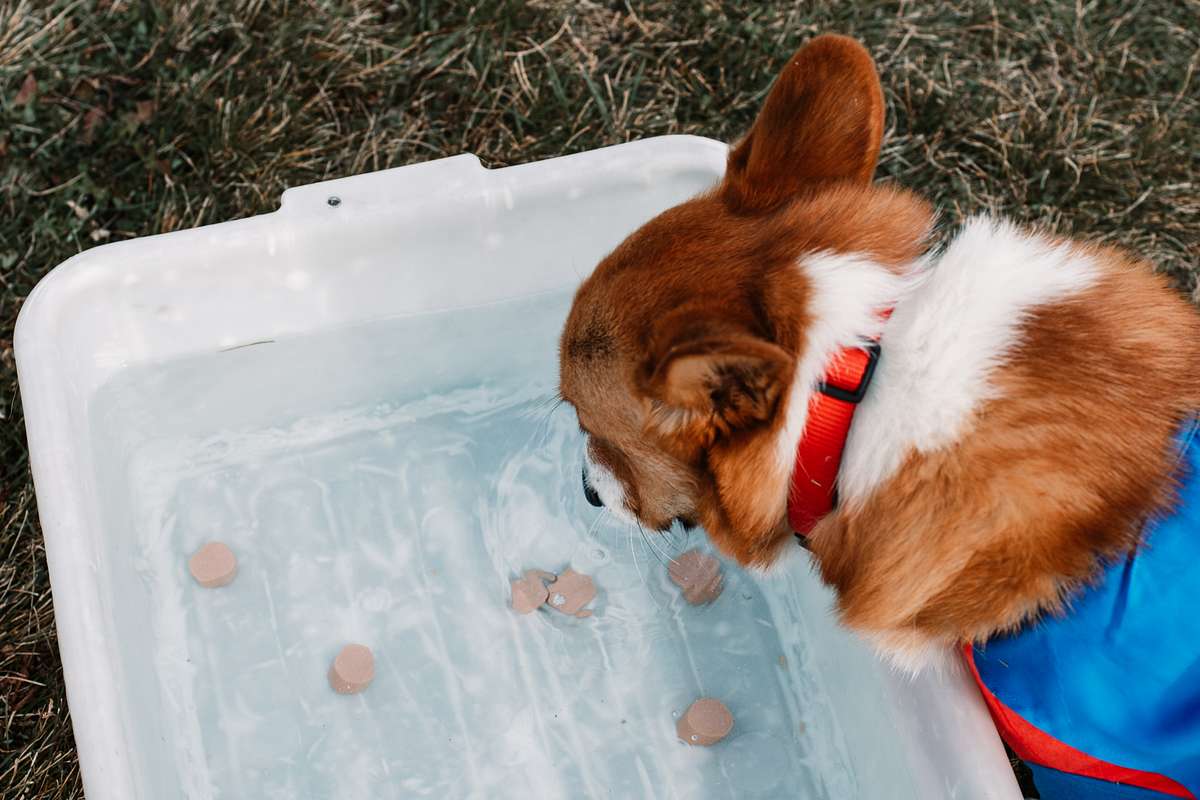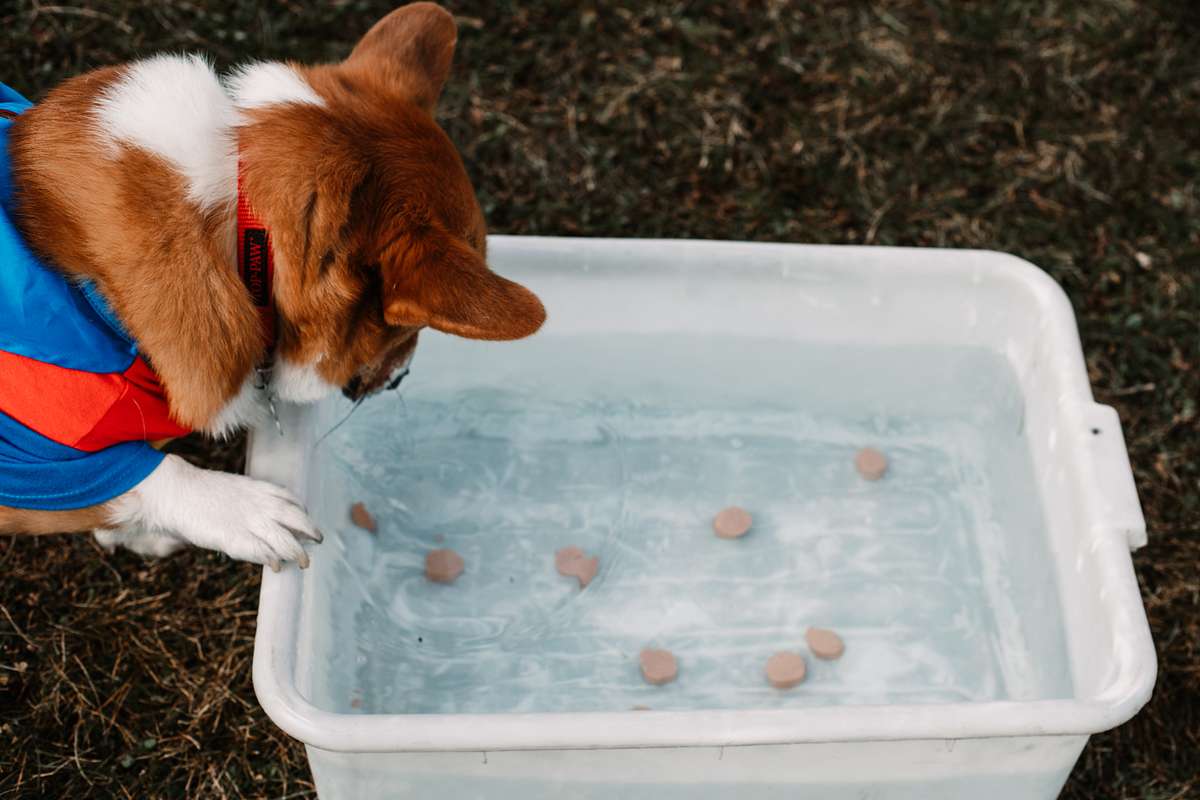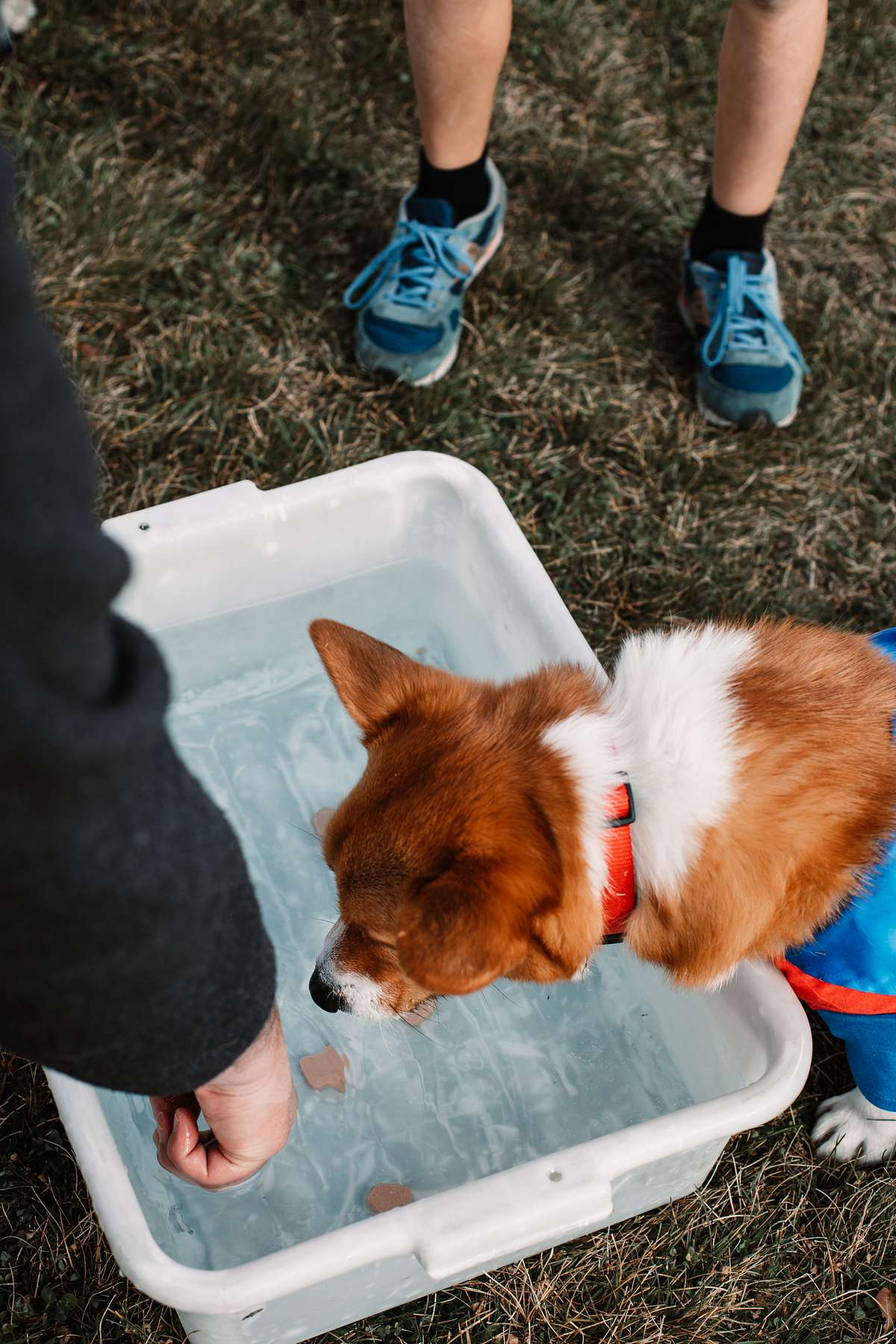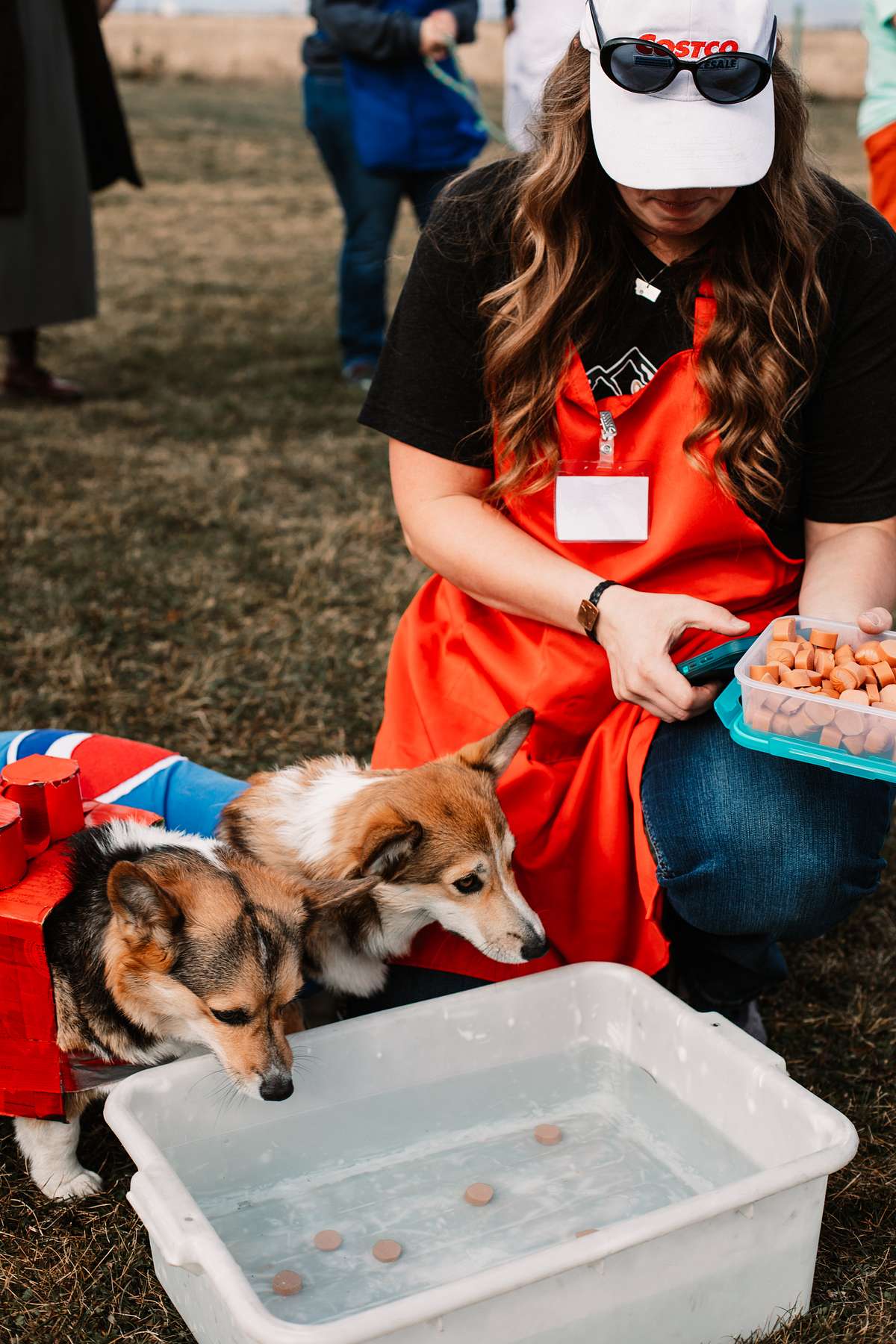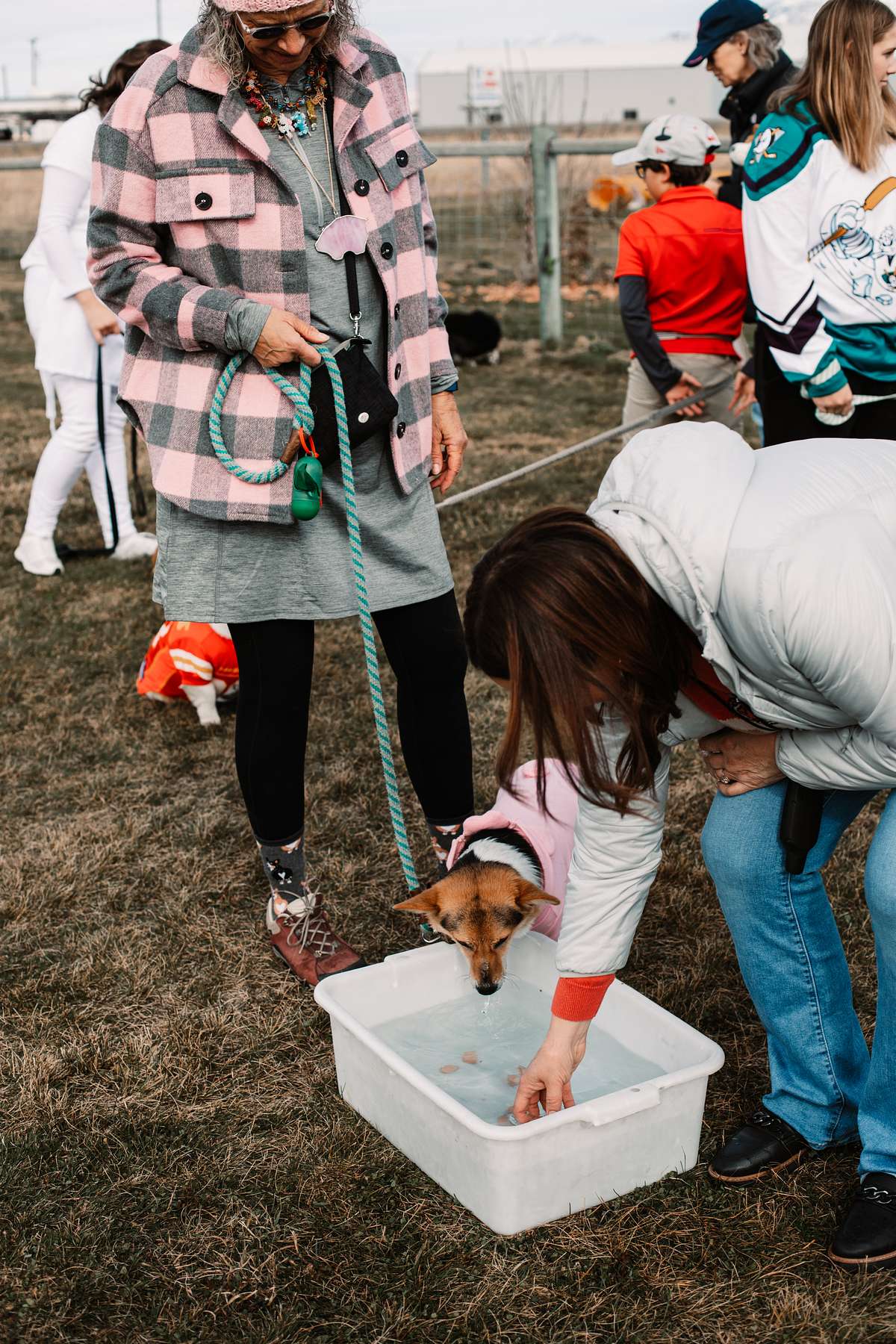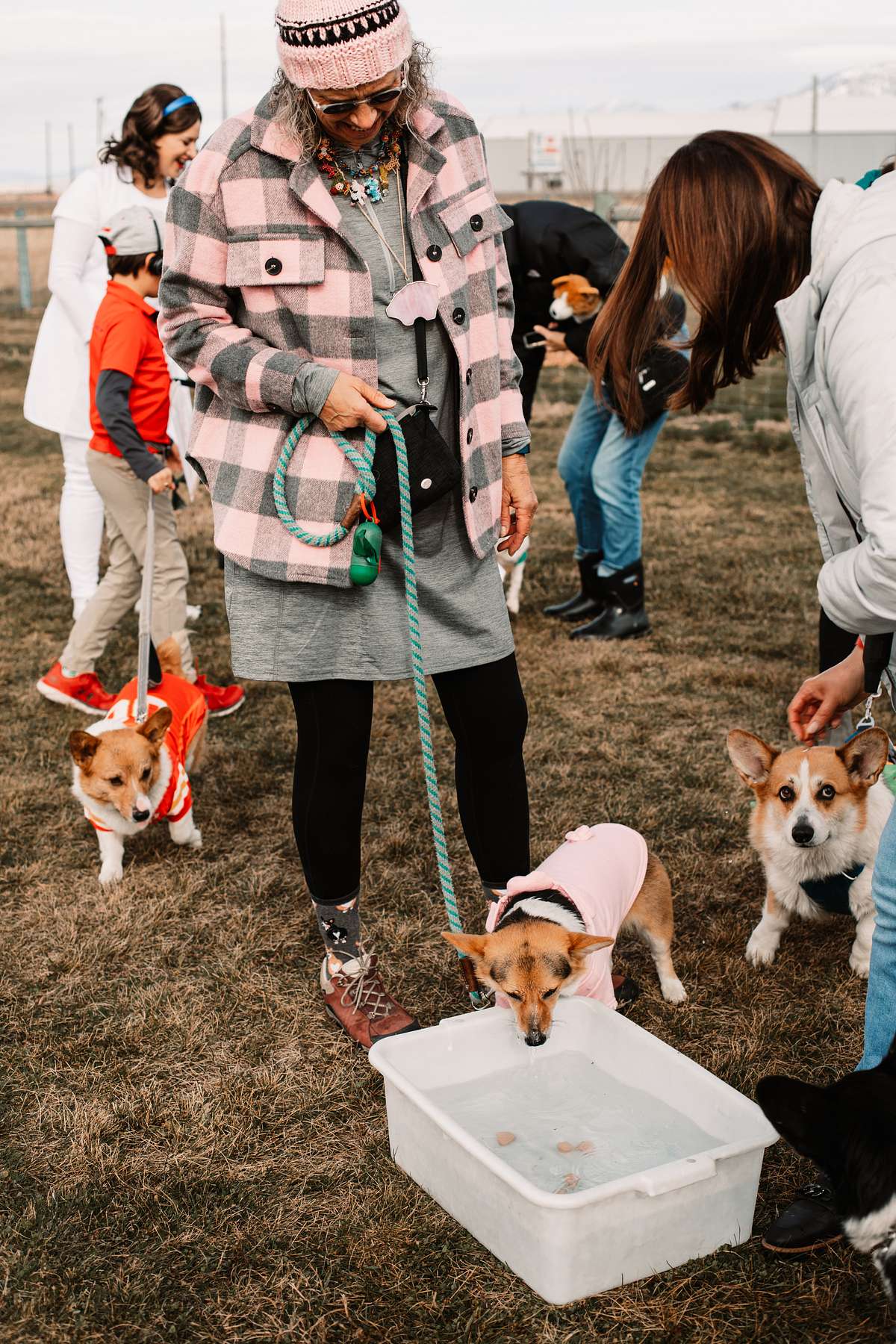 Mingling and Playing Before Event #4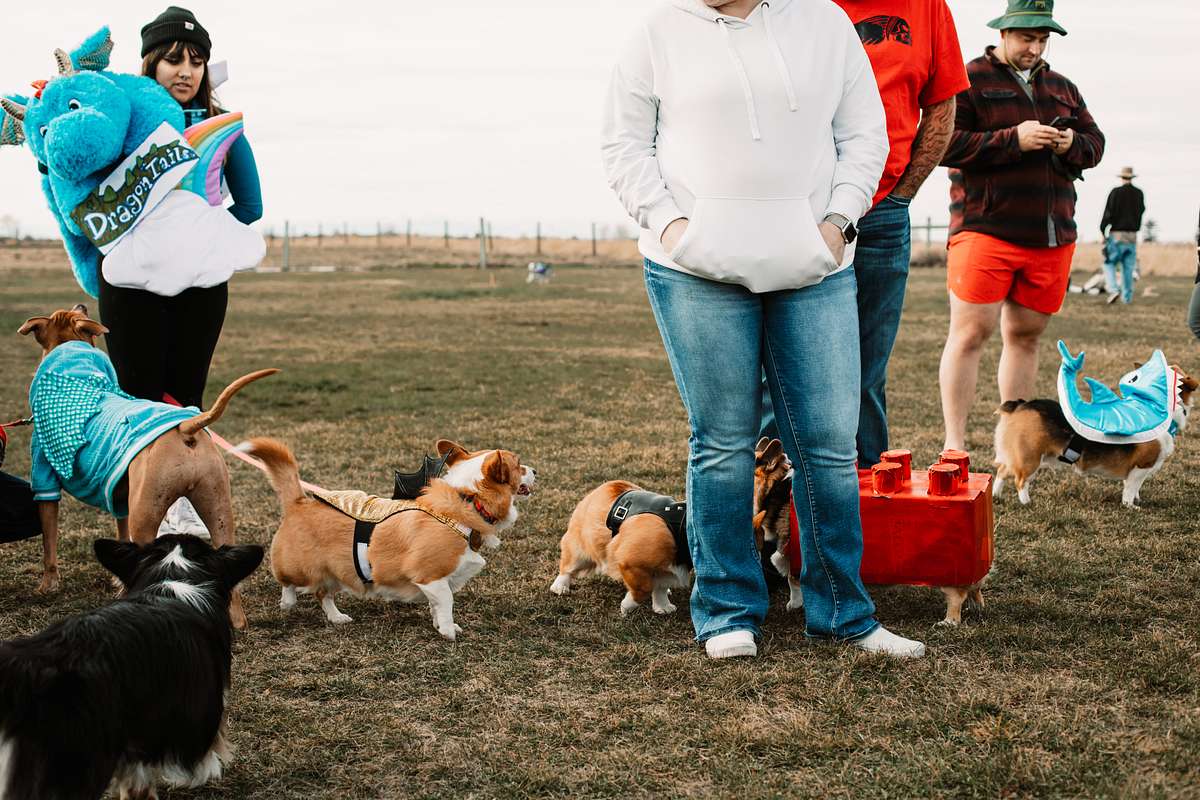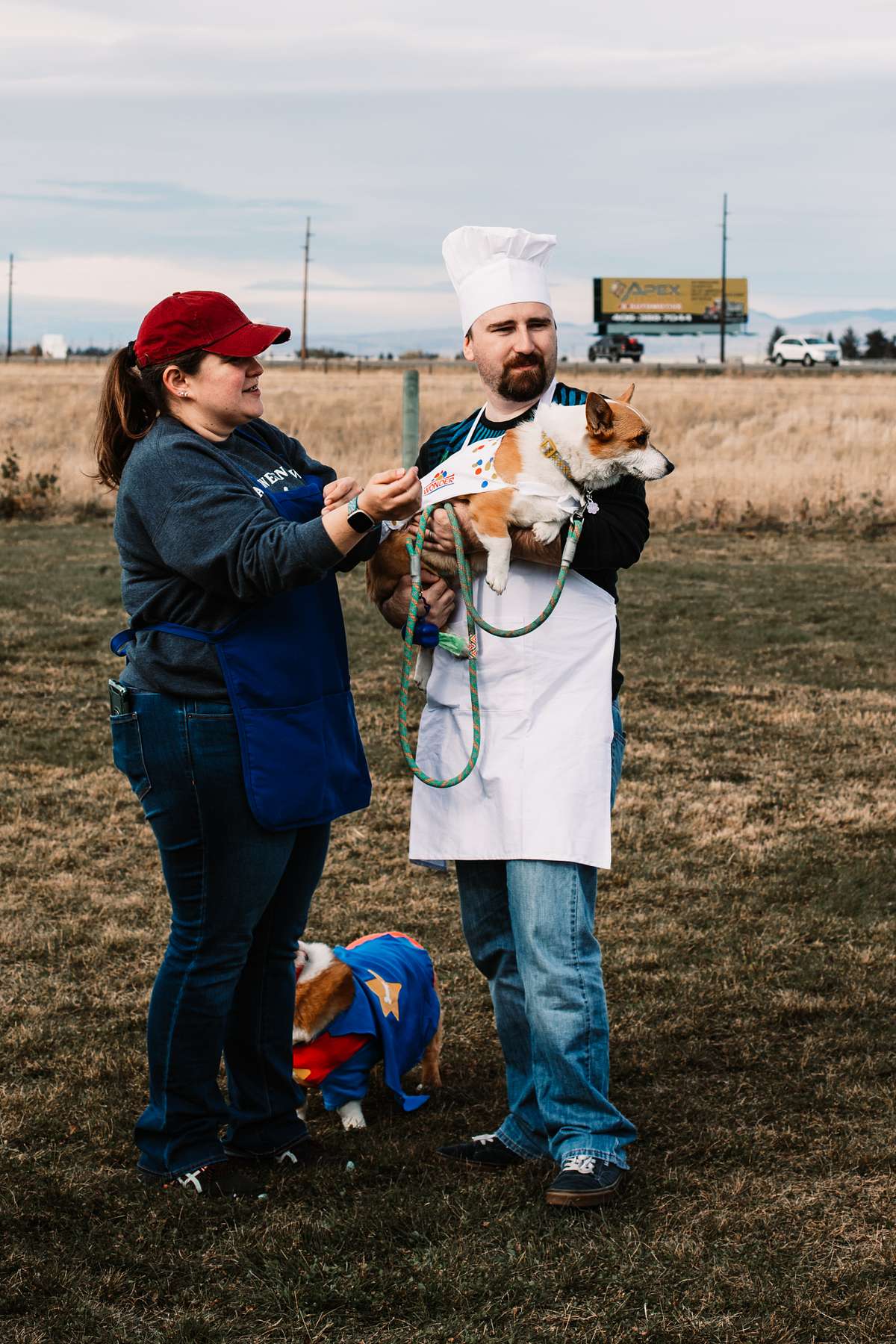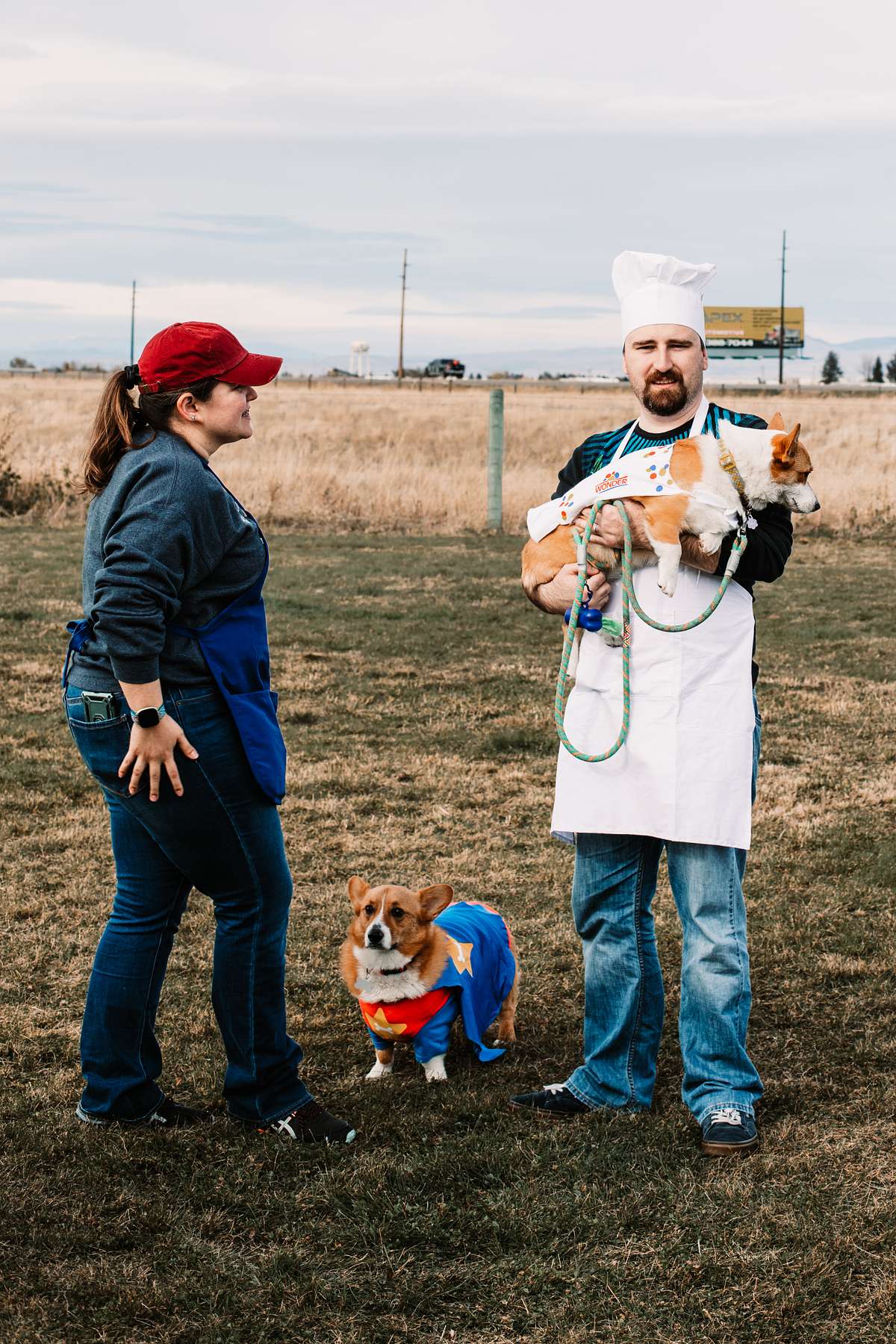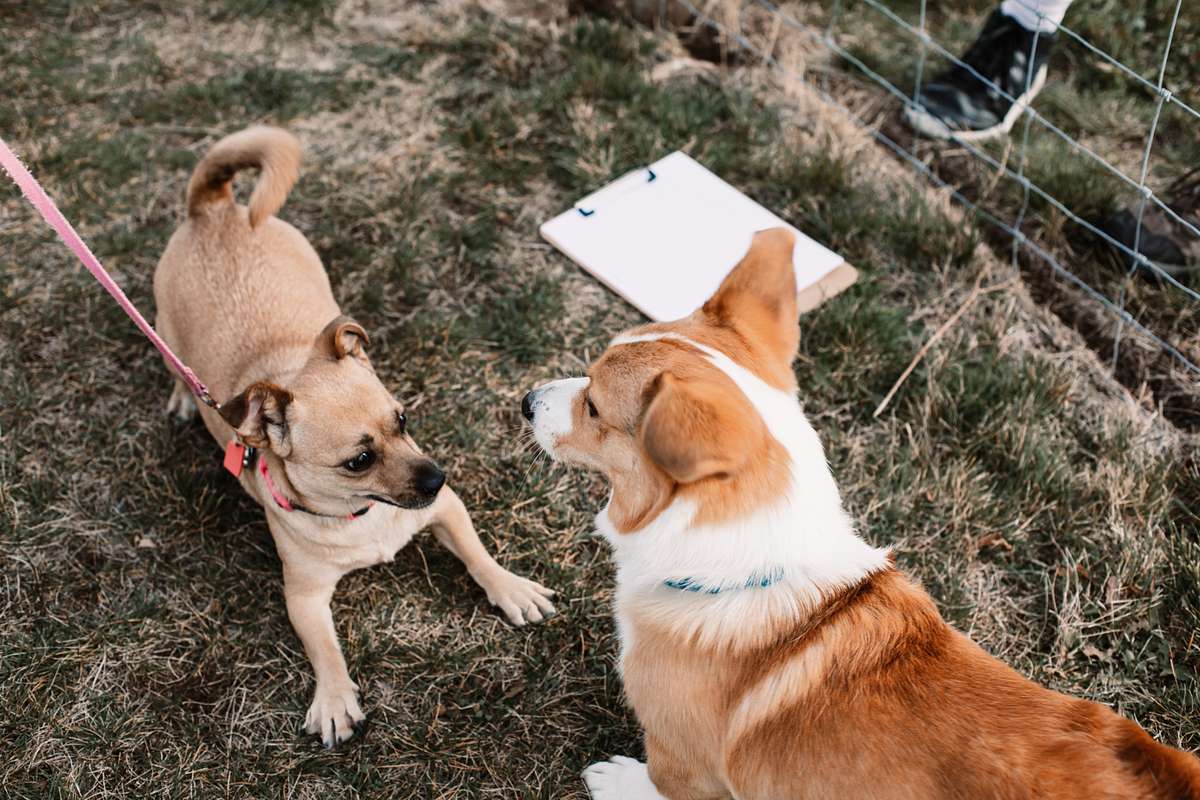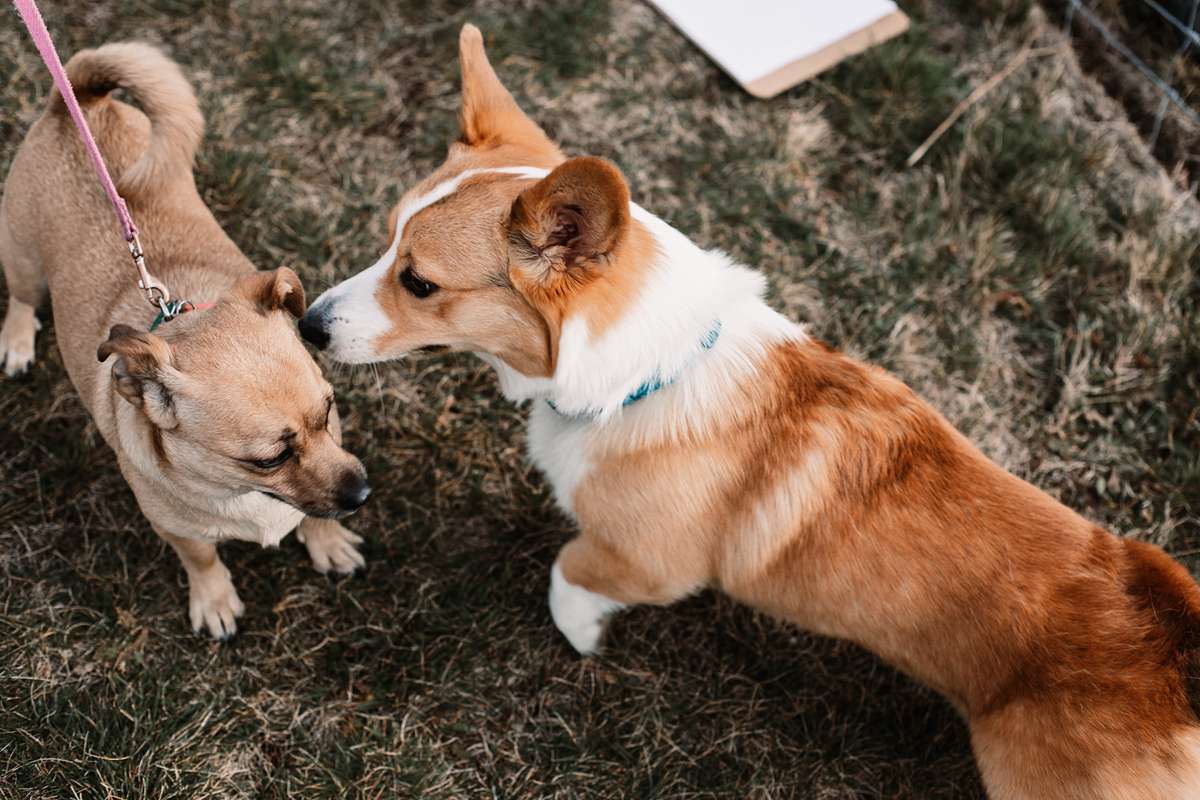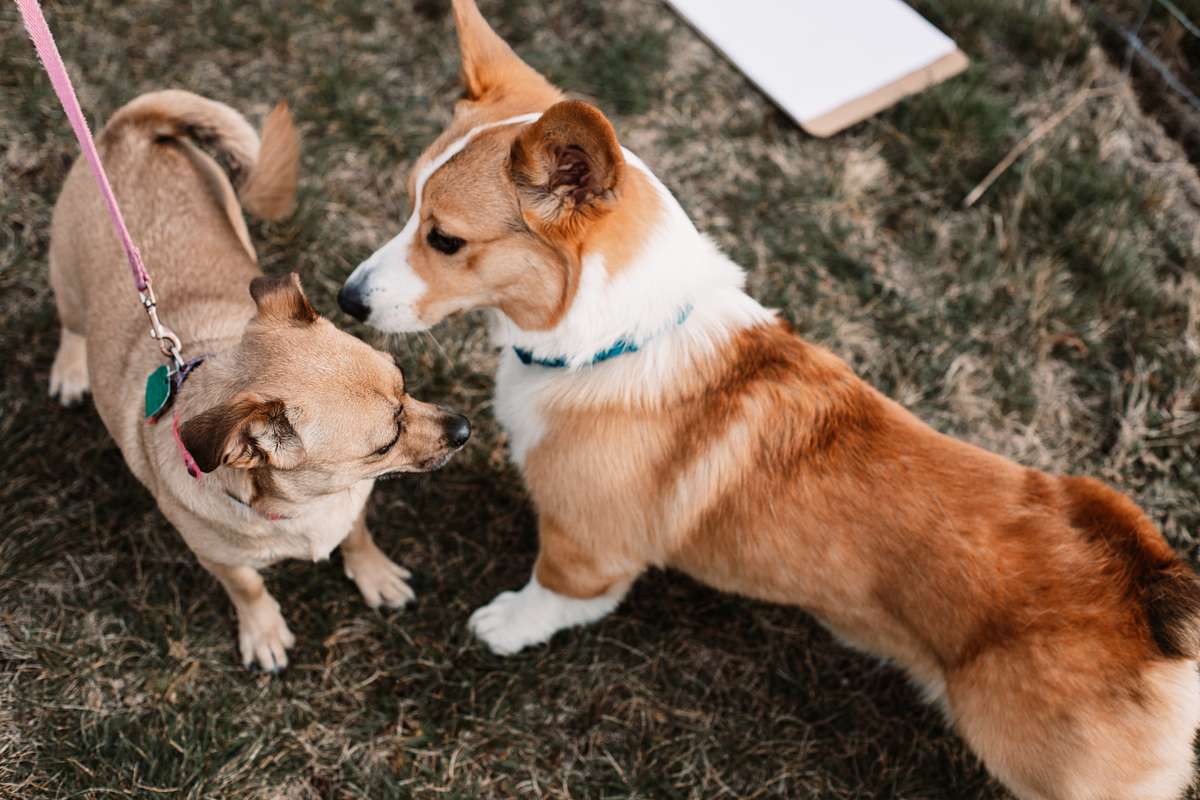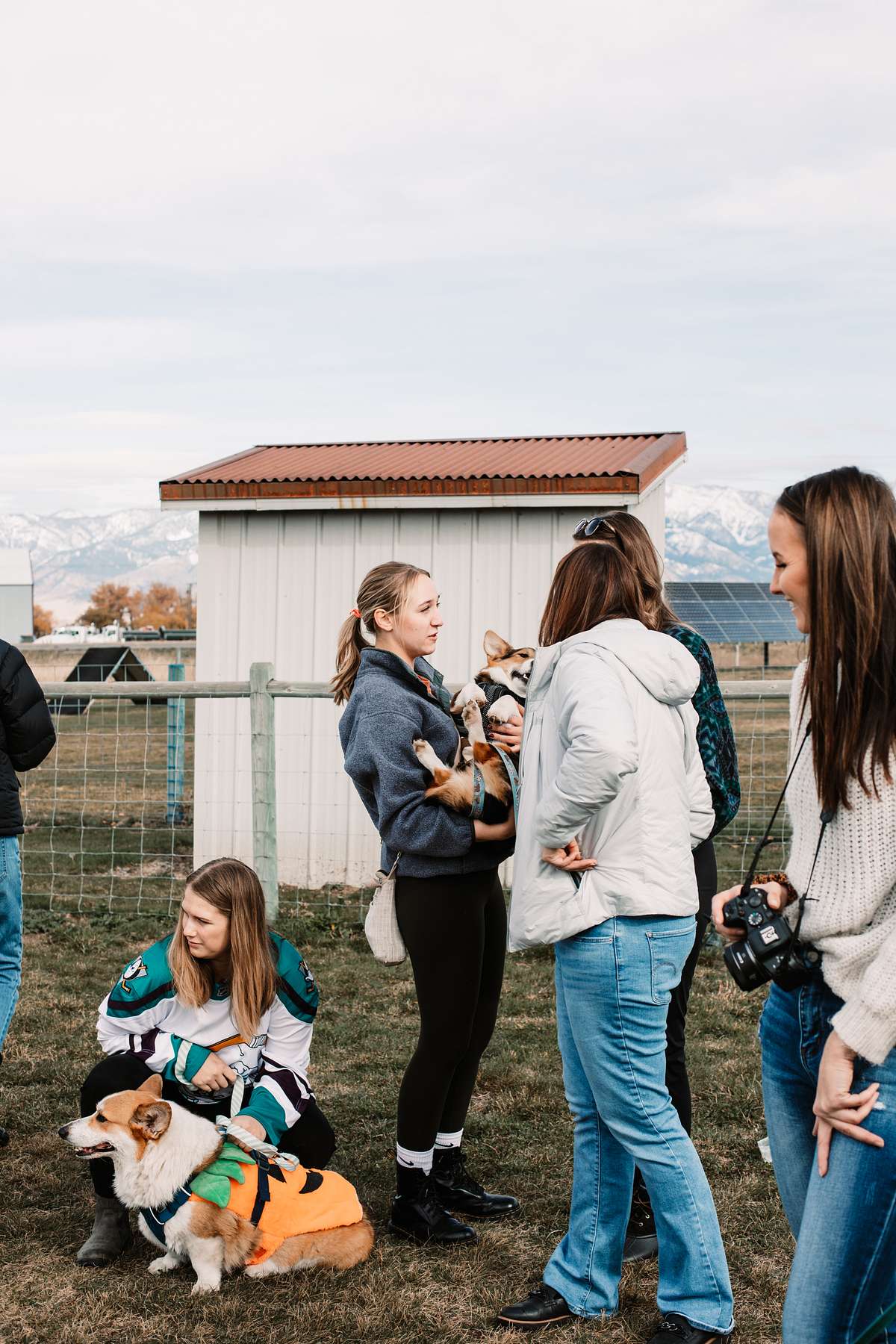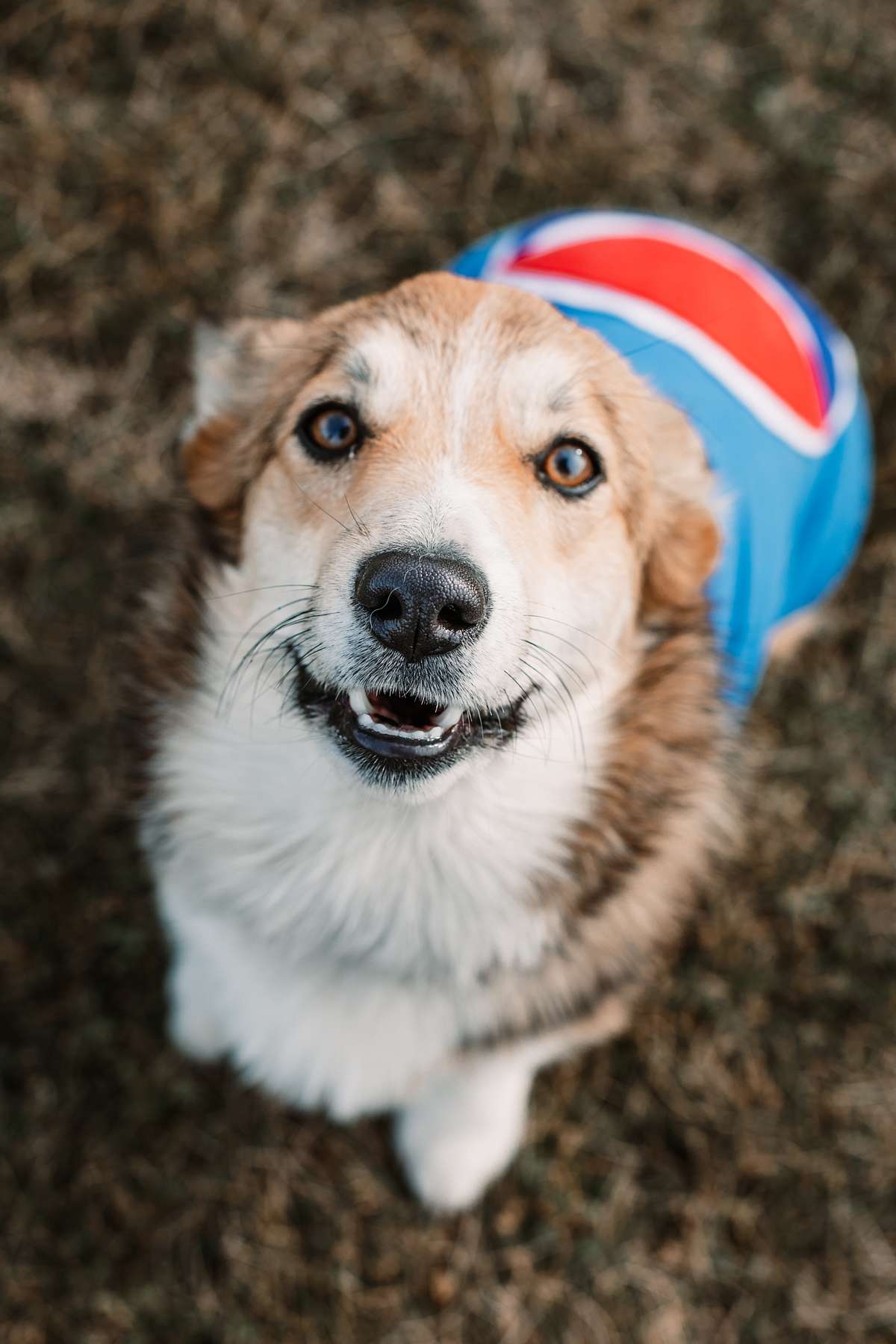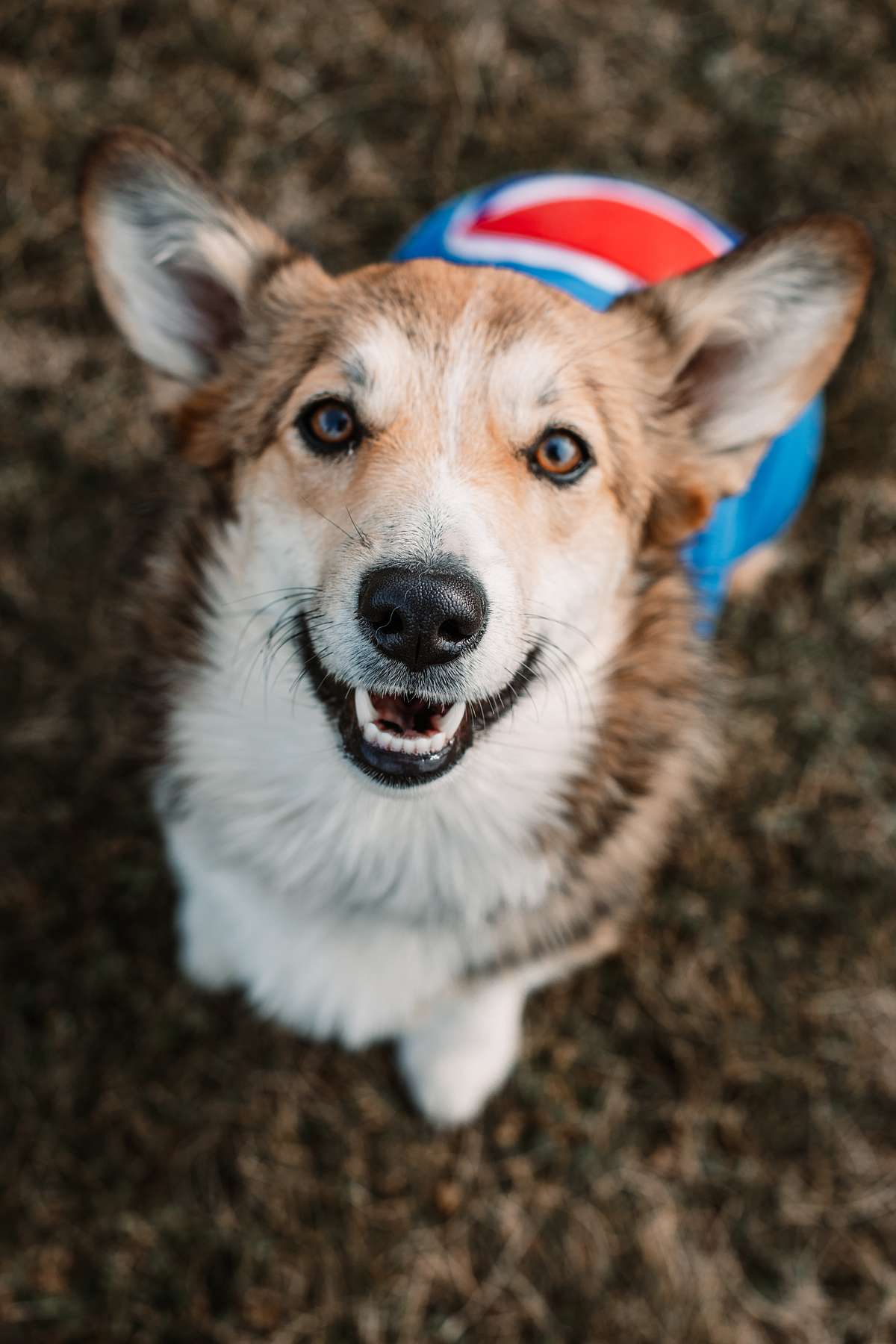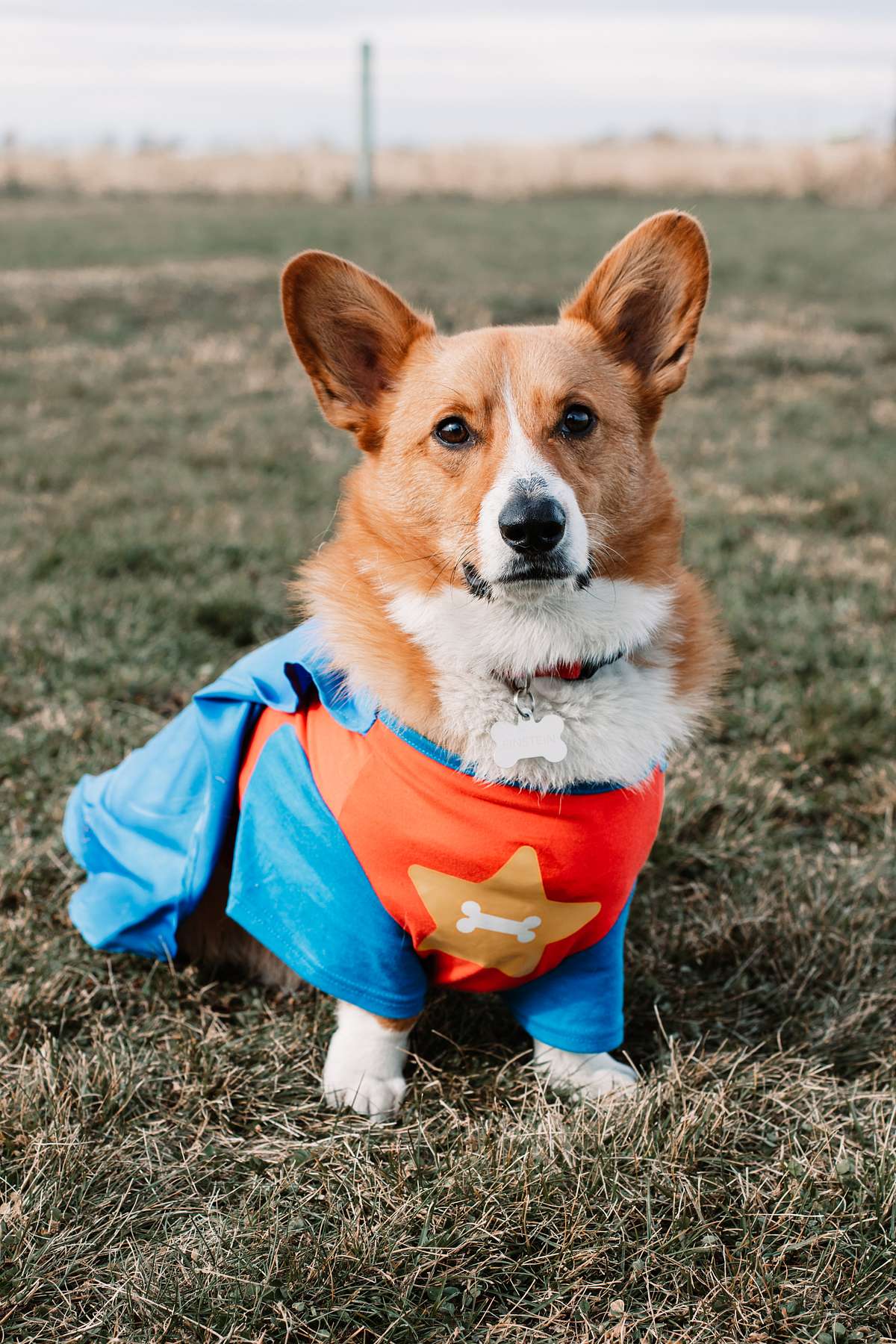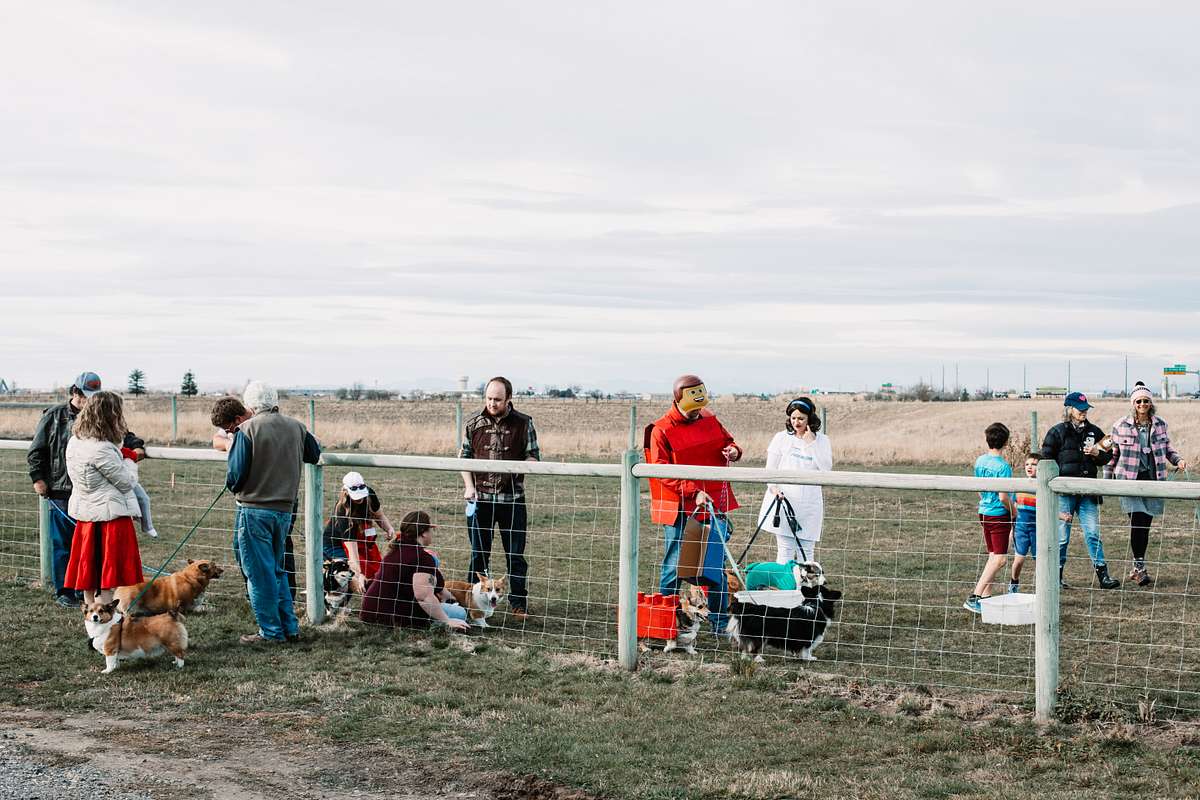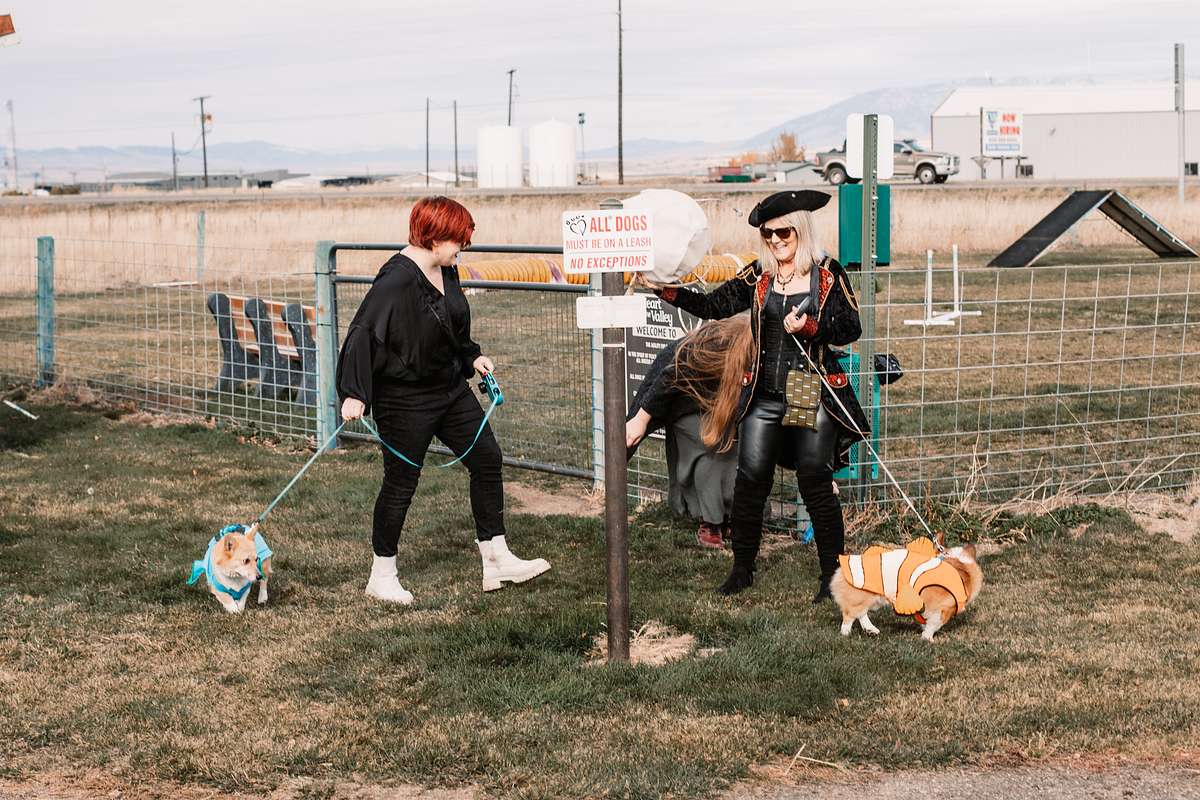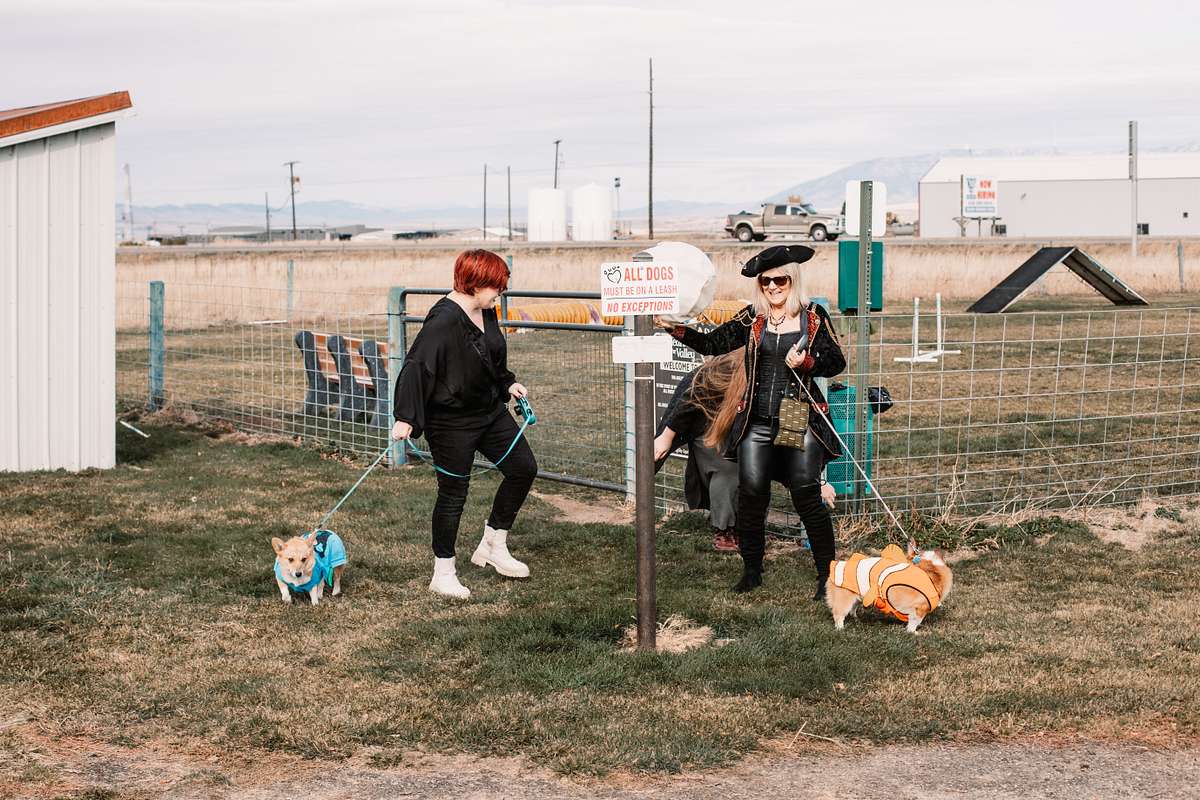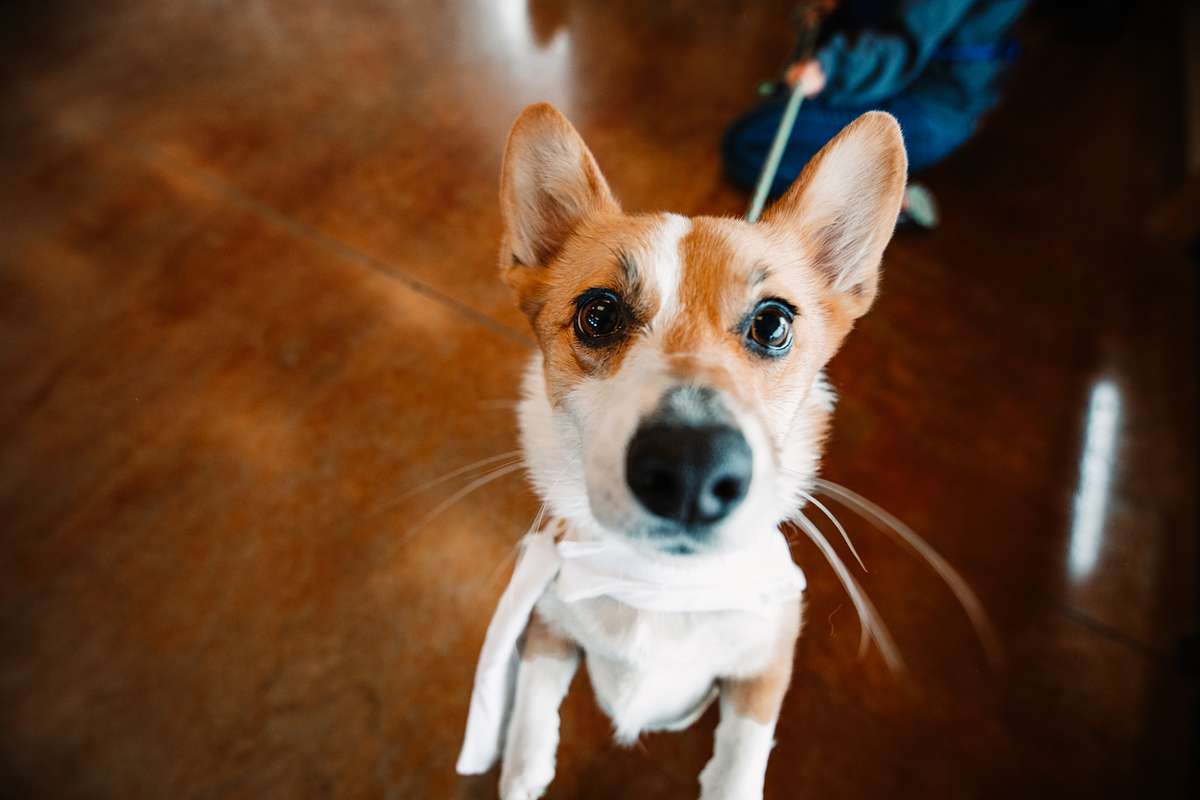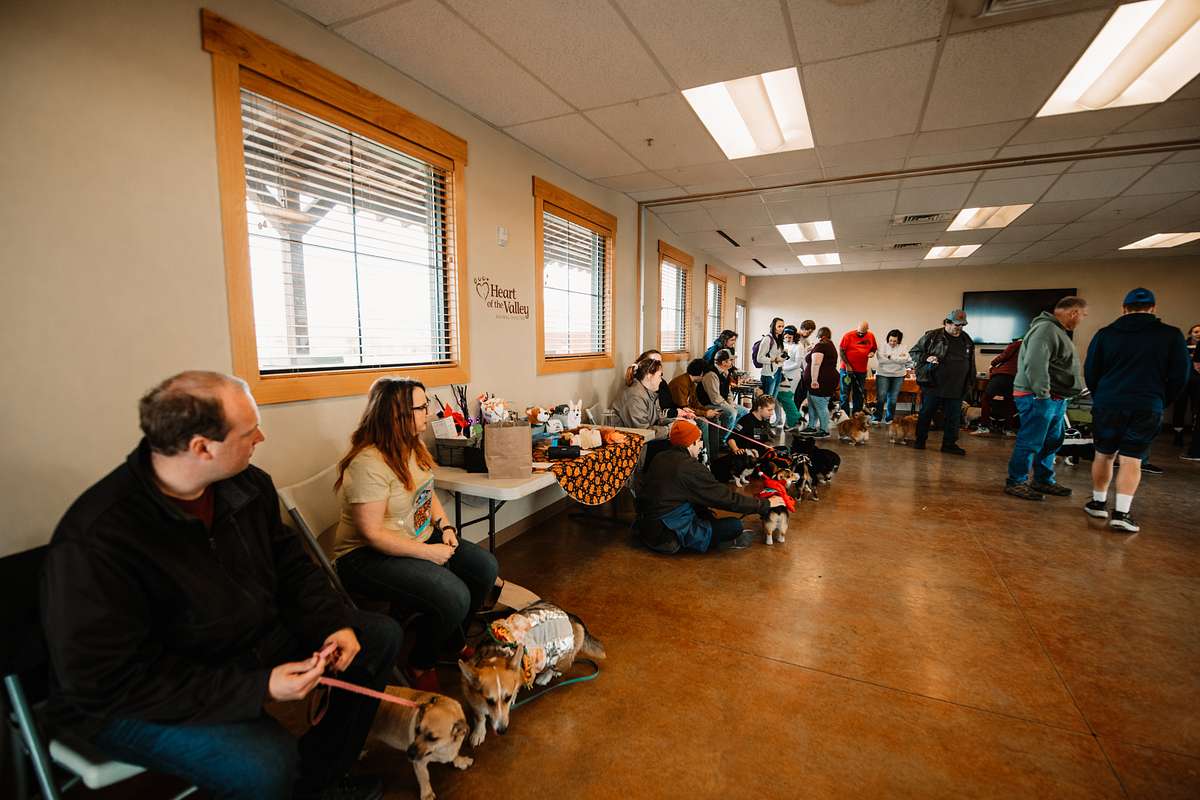 Event #4 - Costume Contest!
This contest had 4 categories: scariest, cutest, most original, and best group (human + dog). So many great costumes! Which costume is your favorite?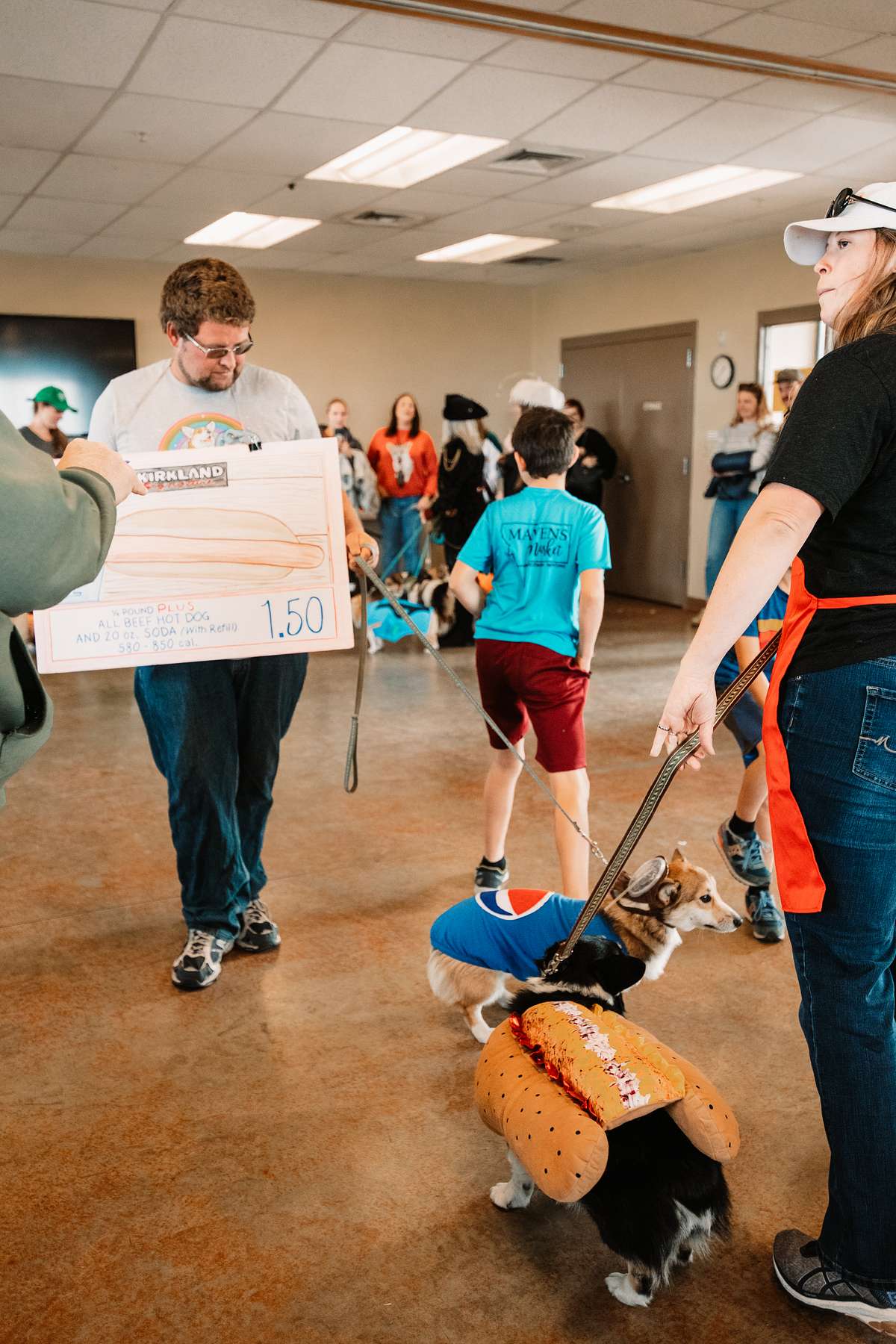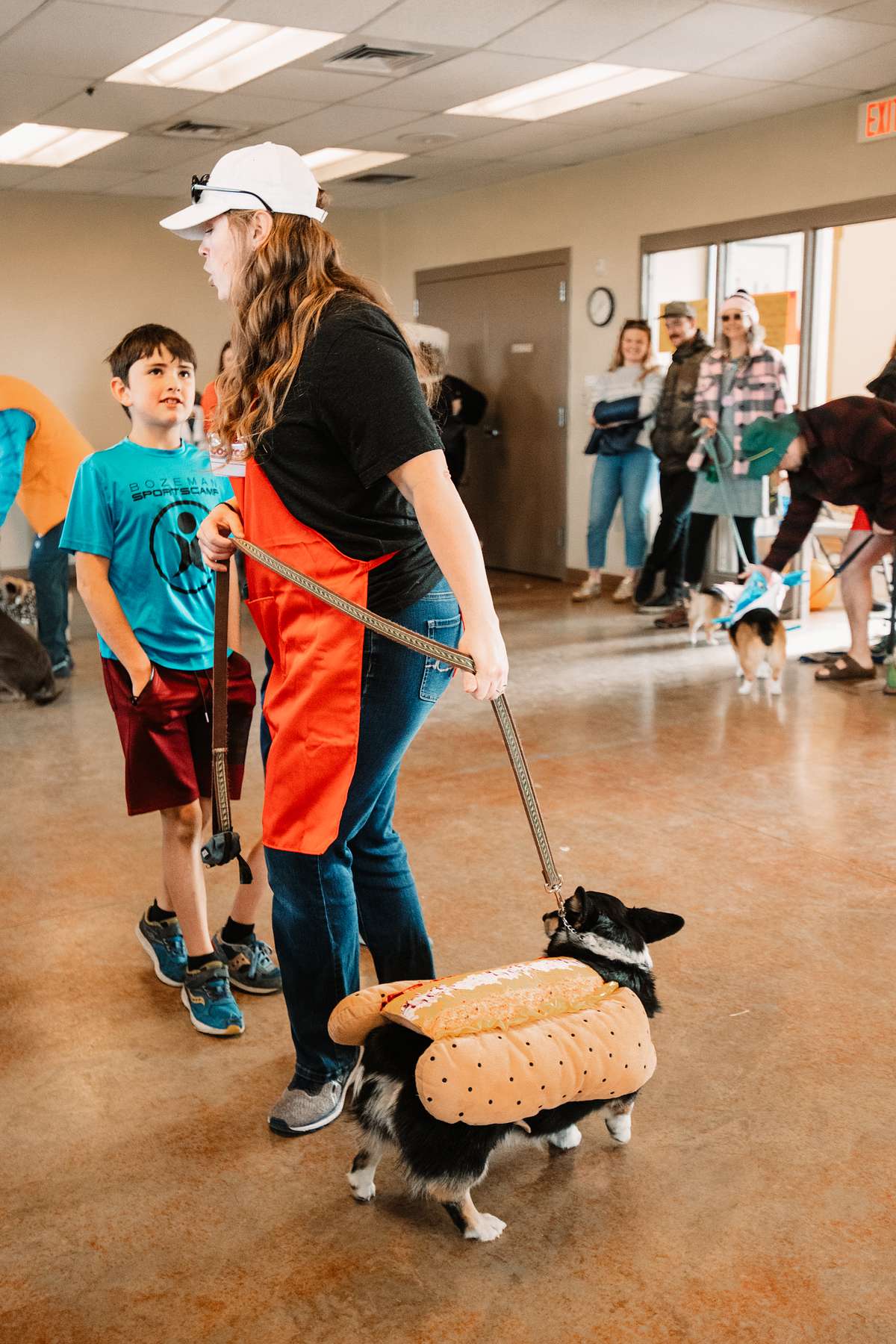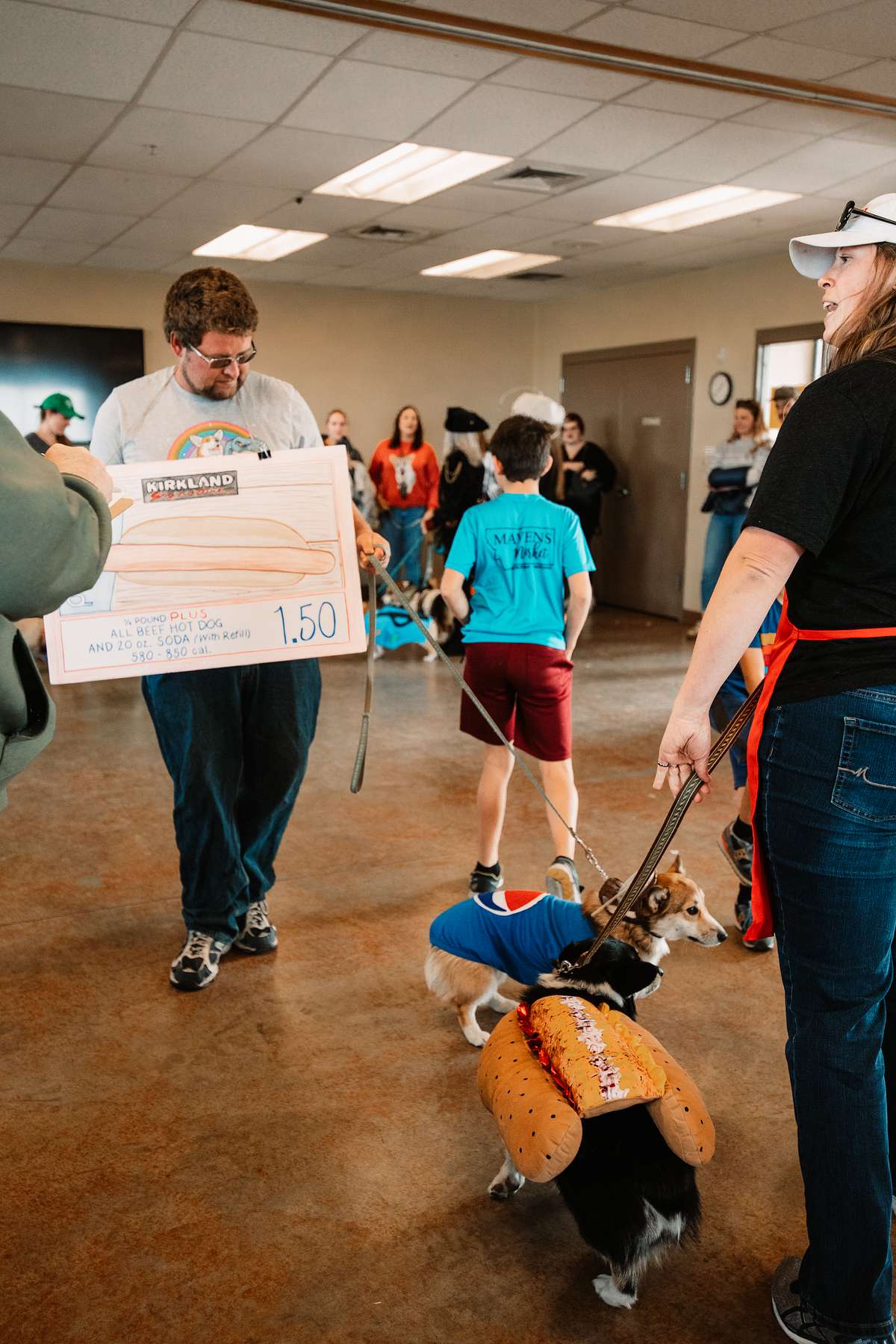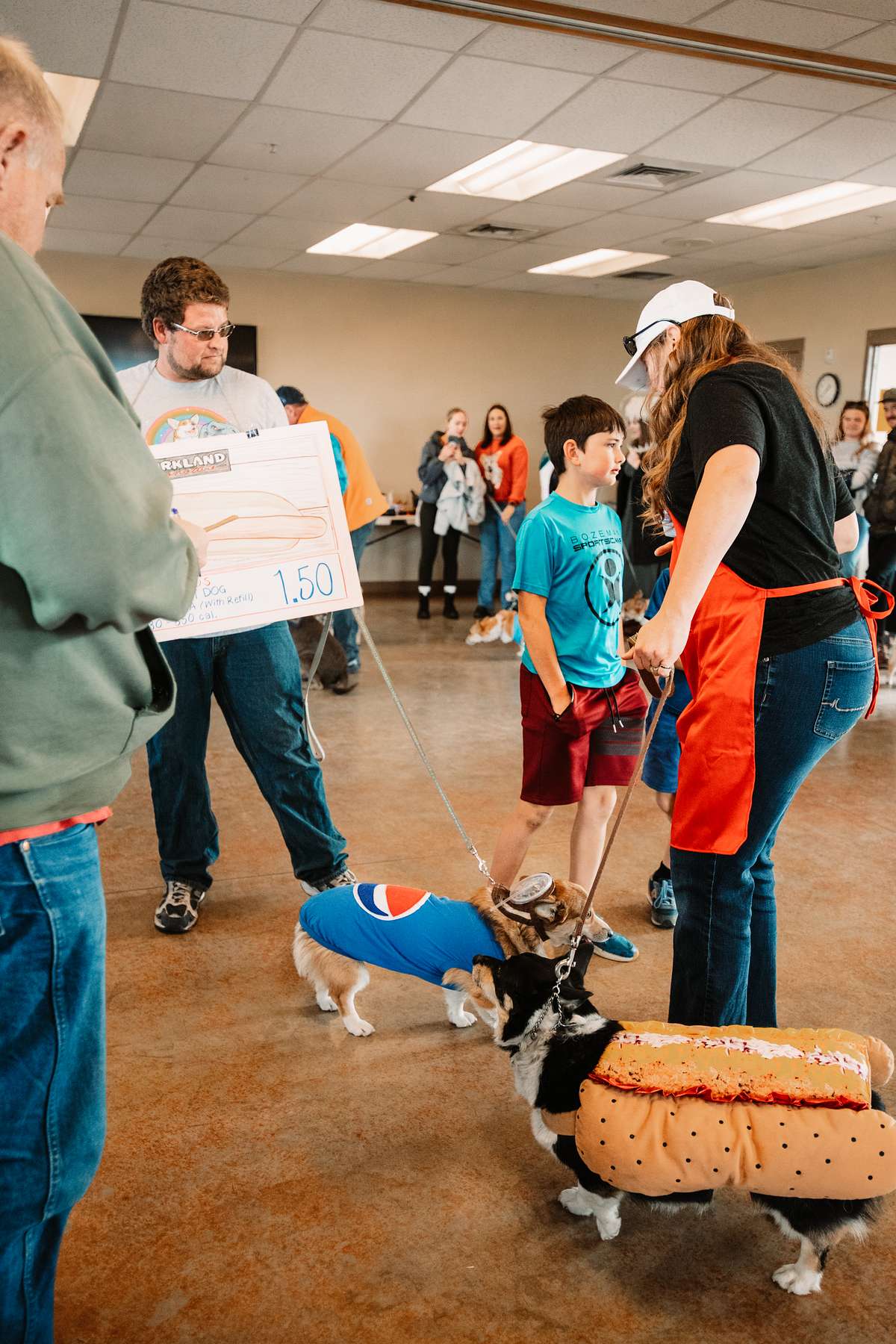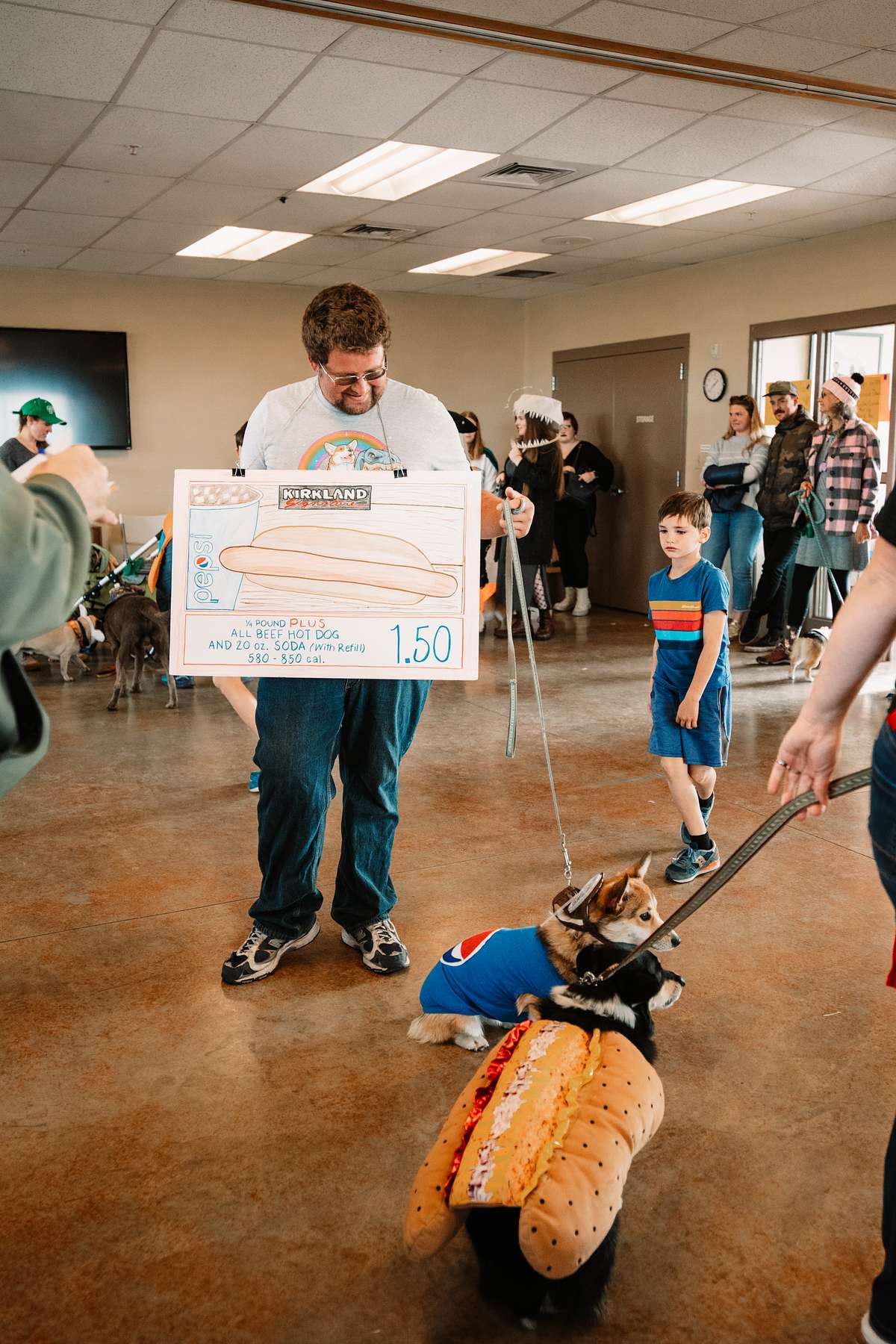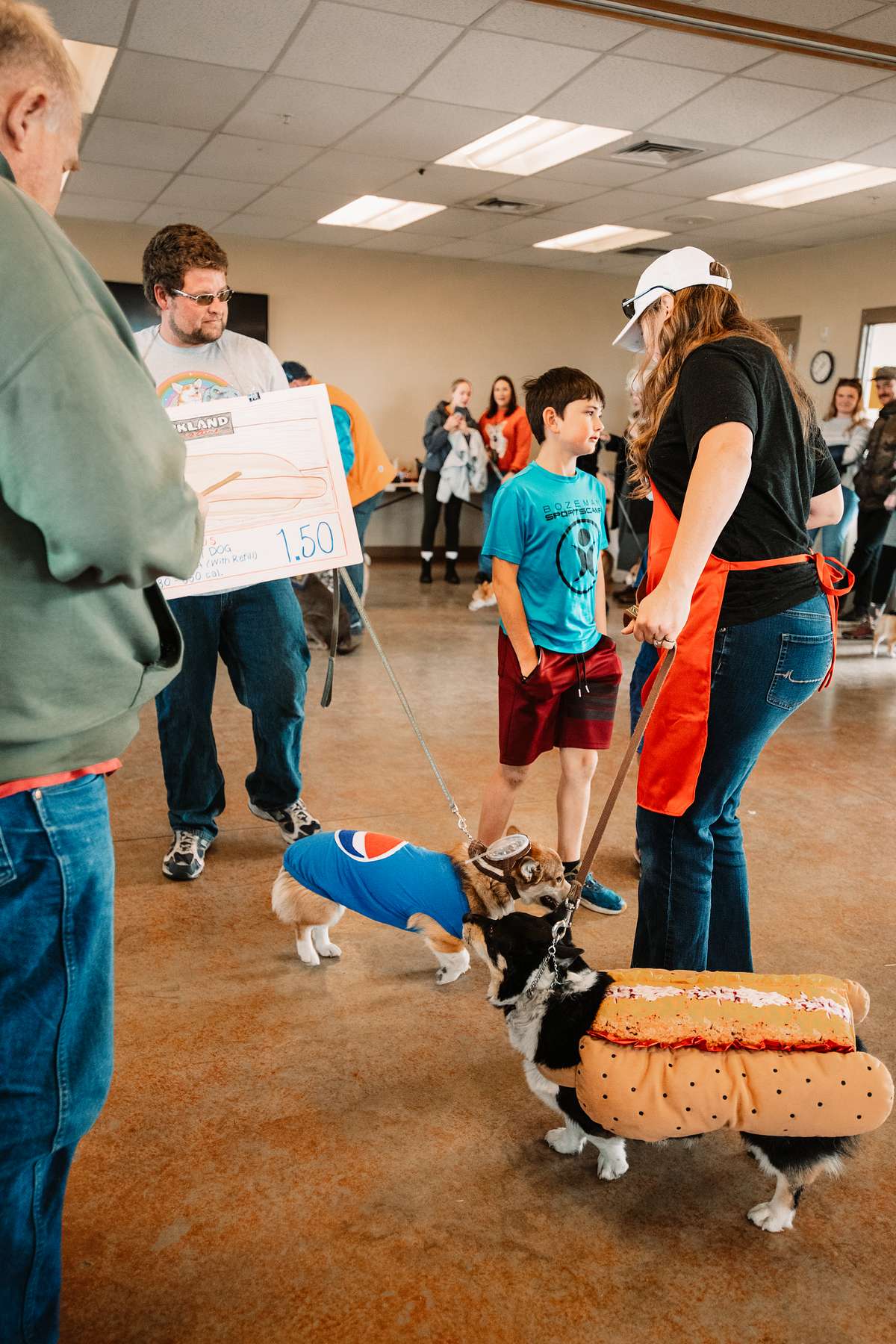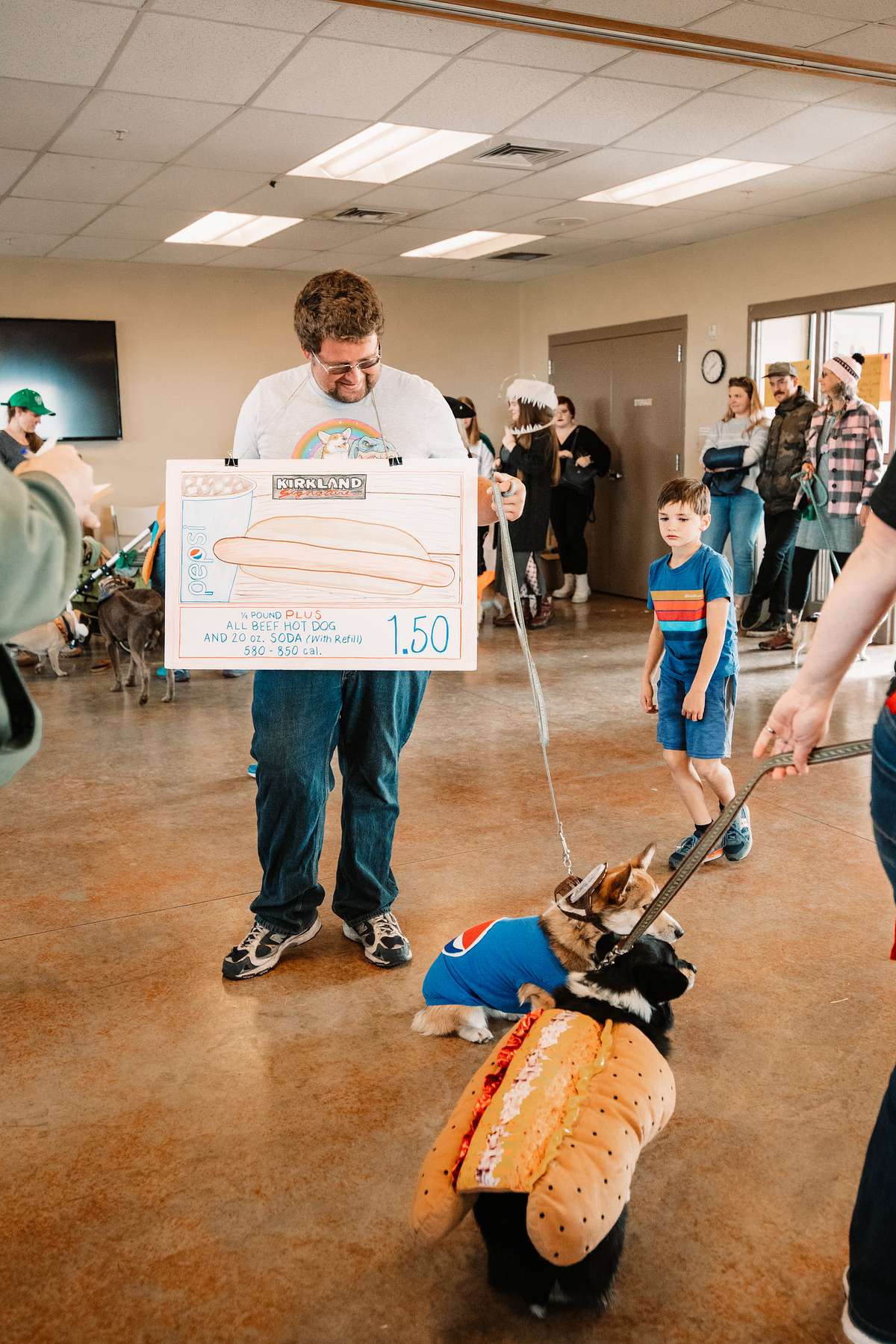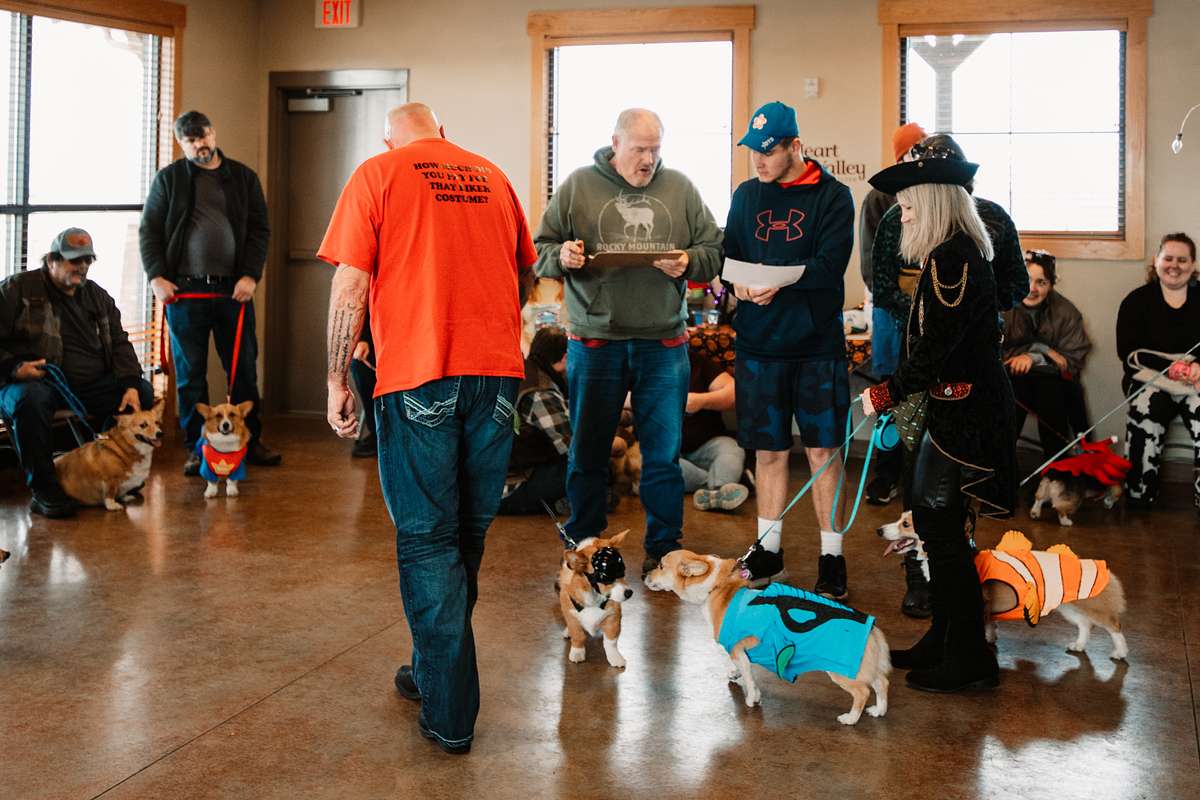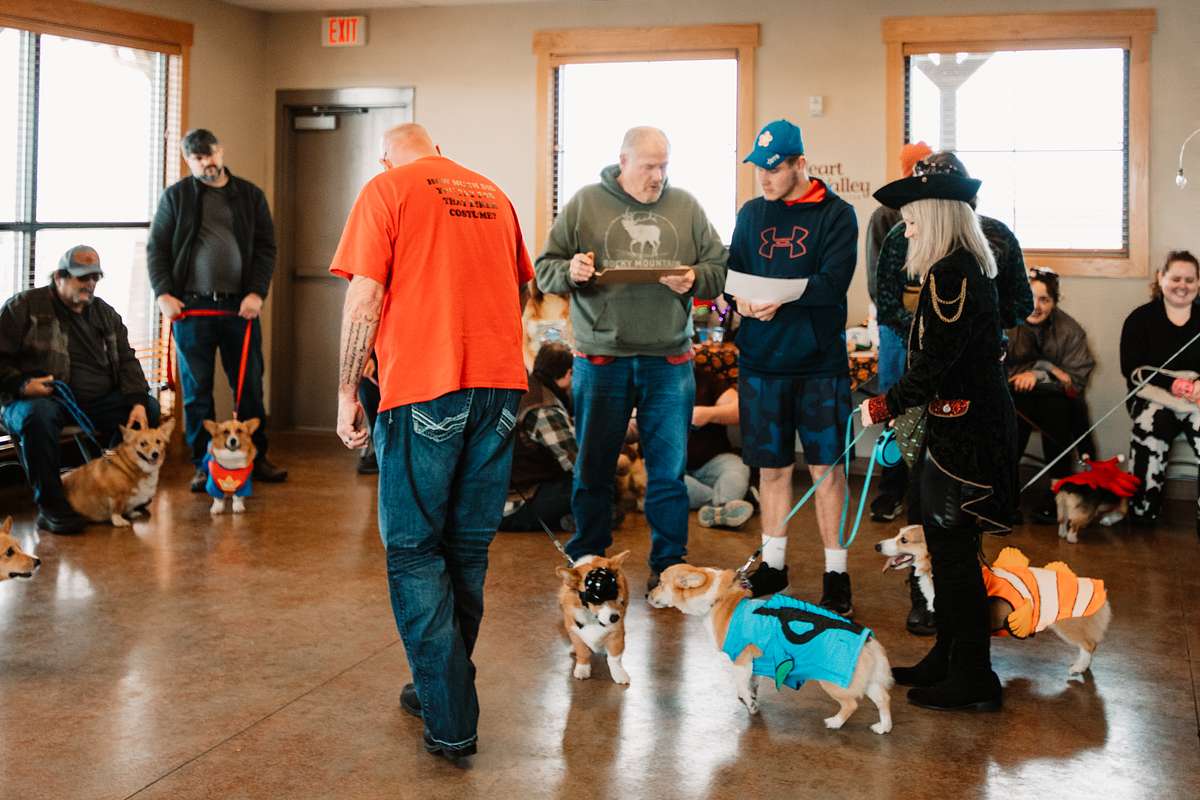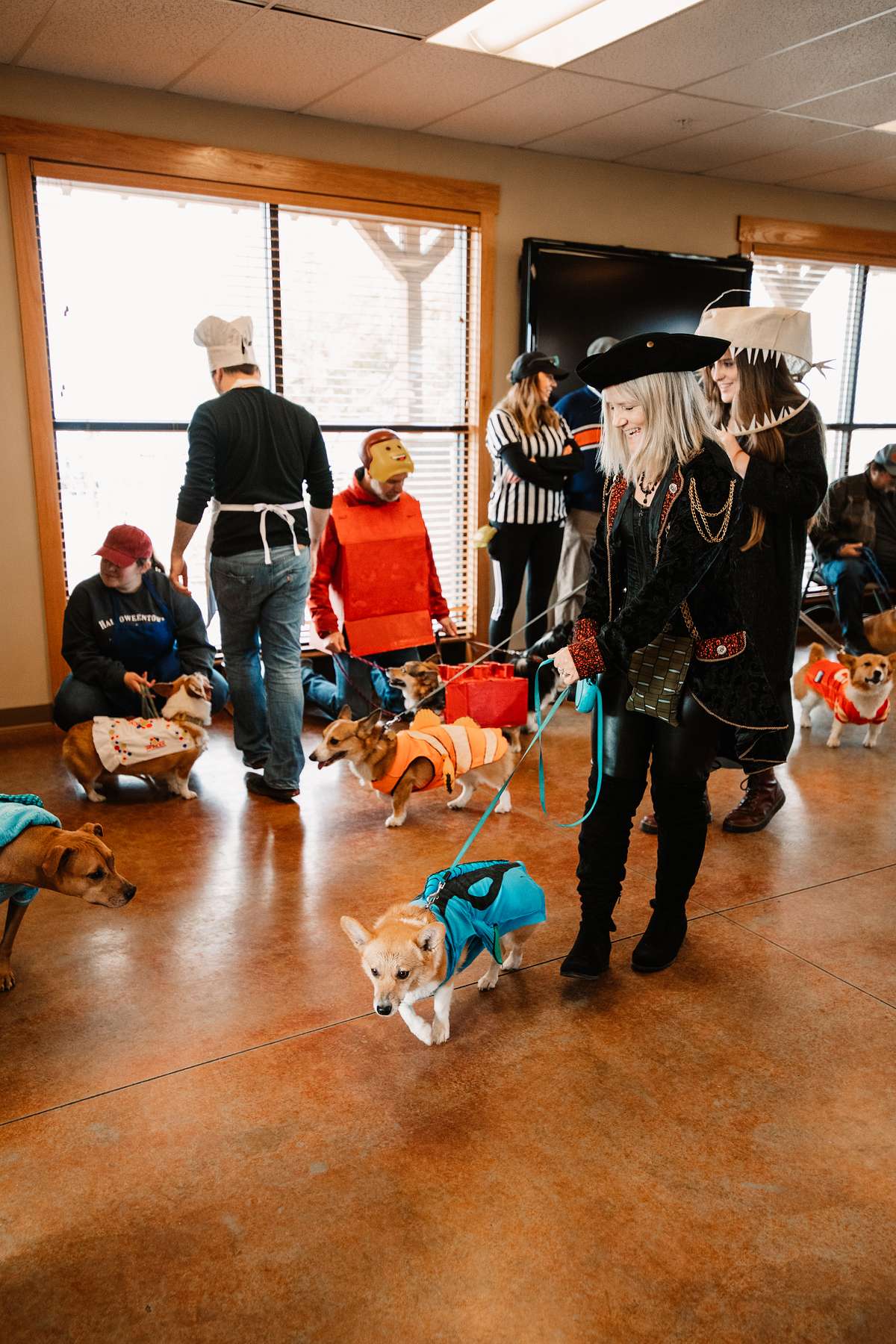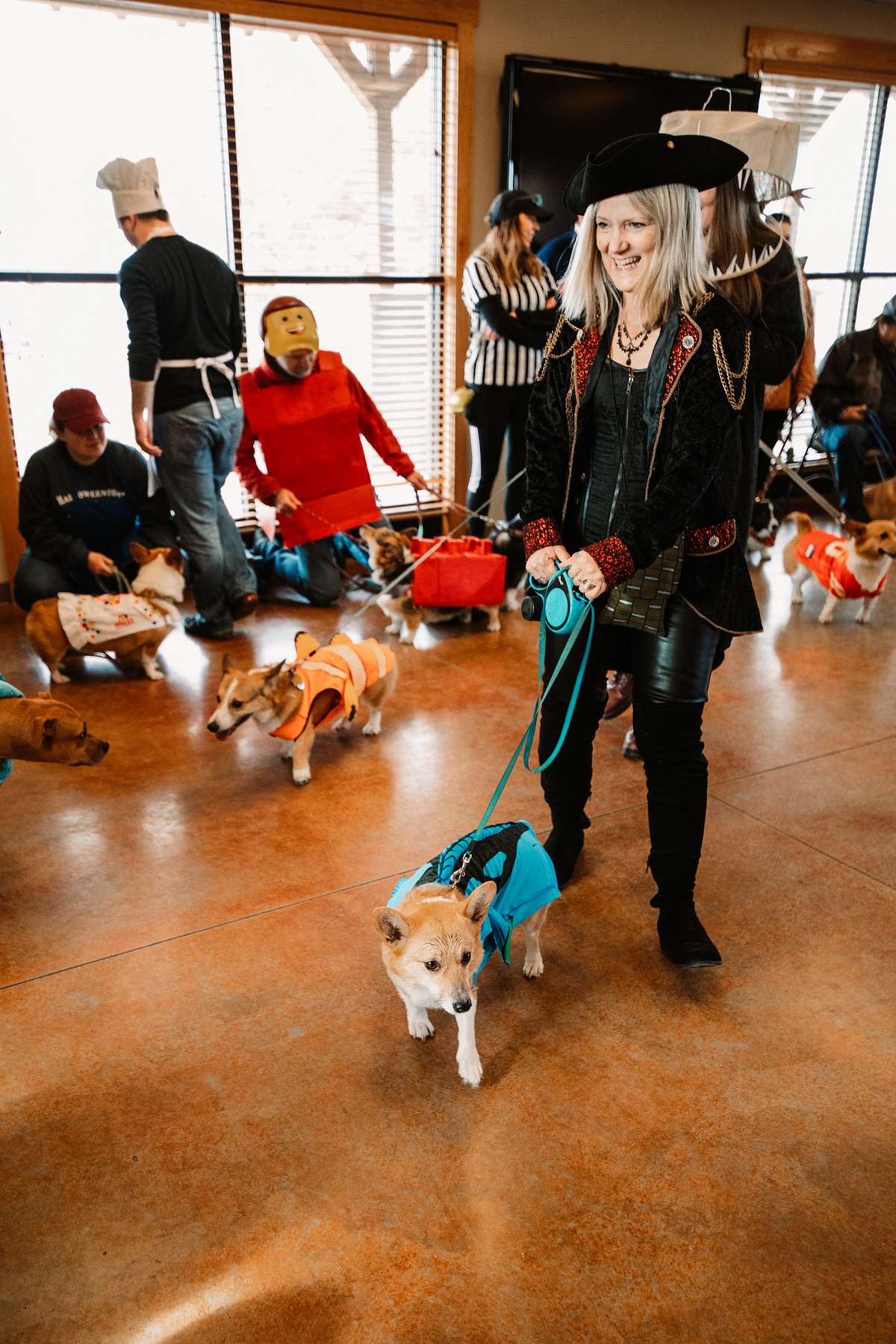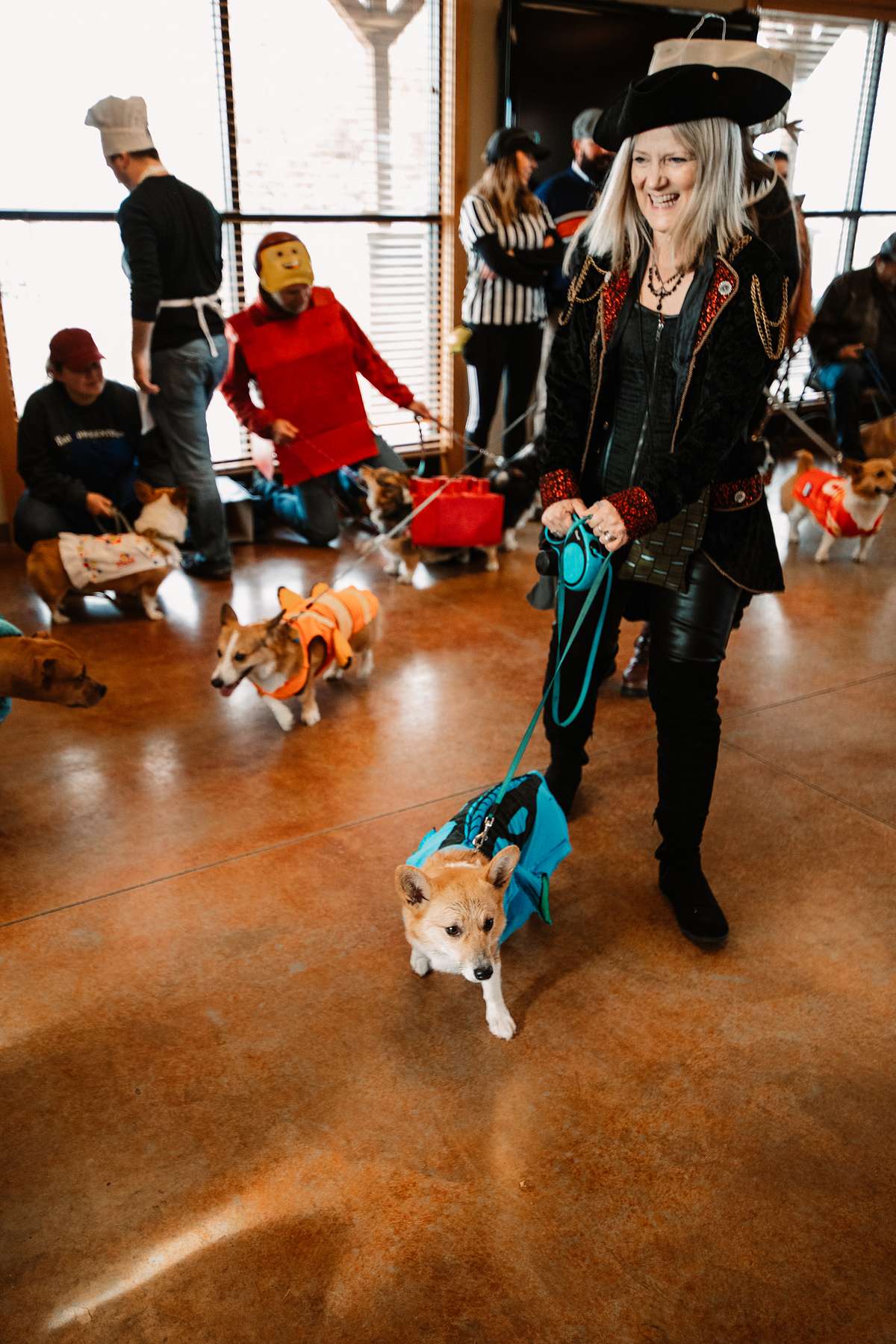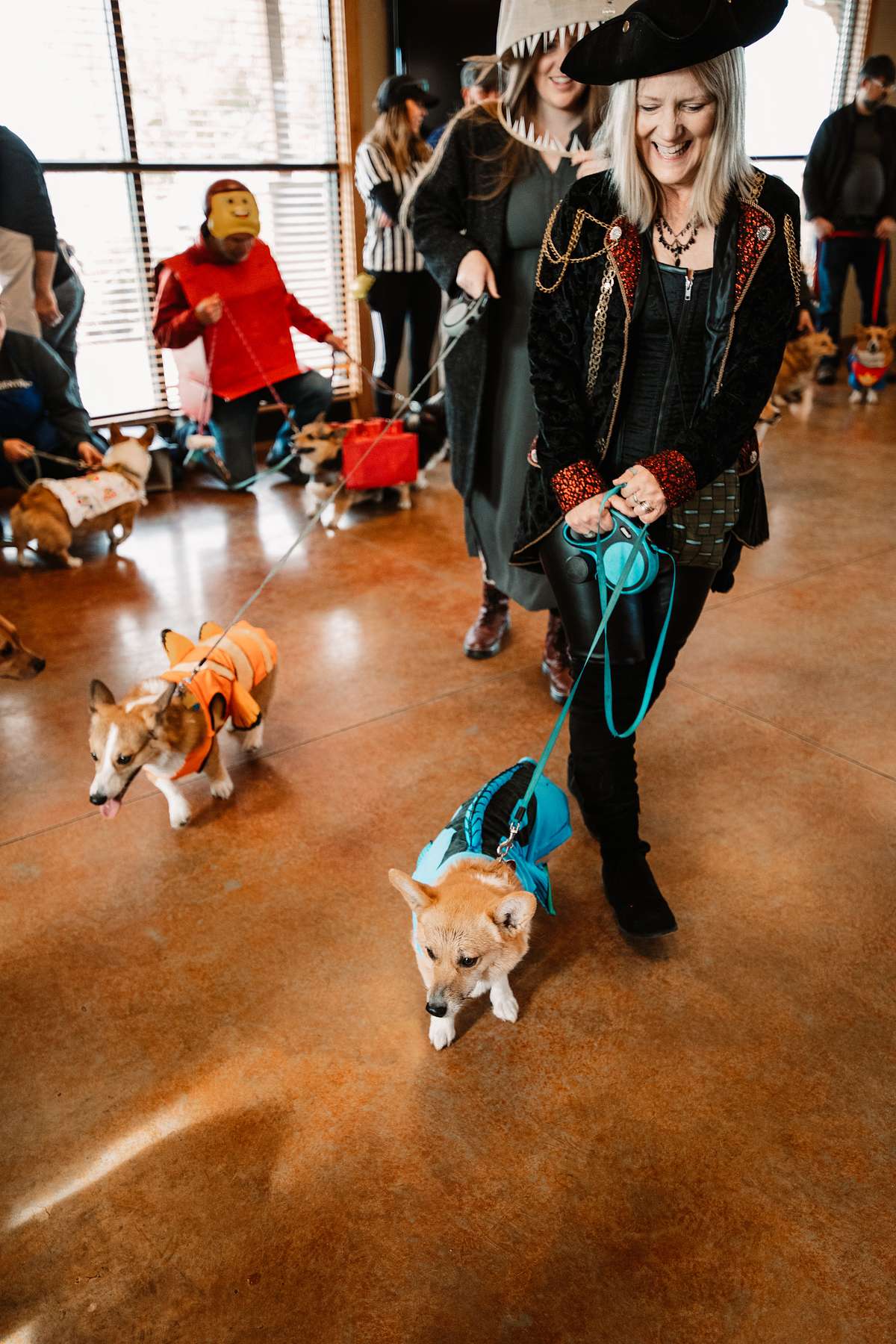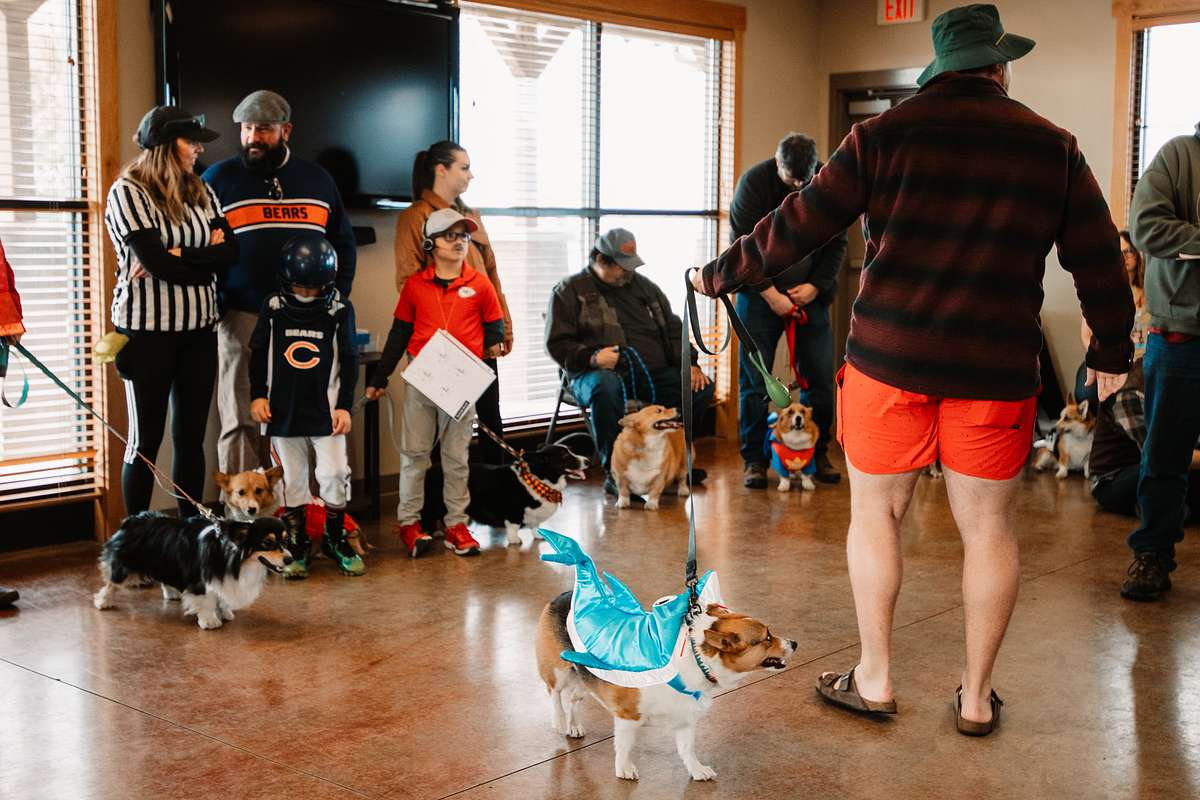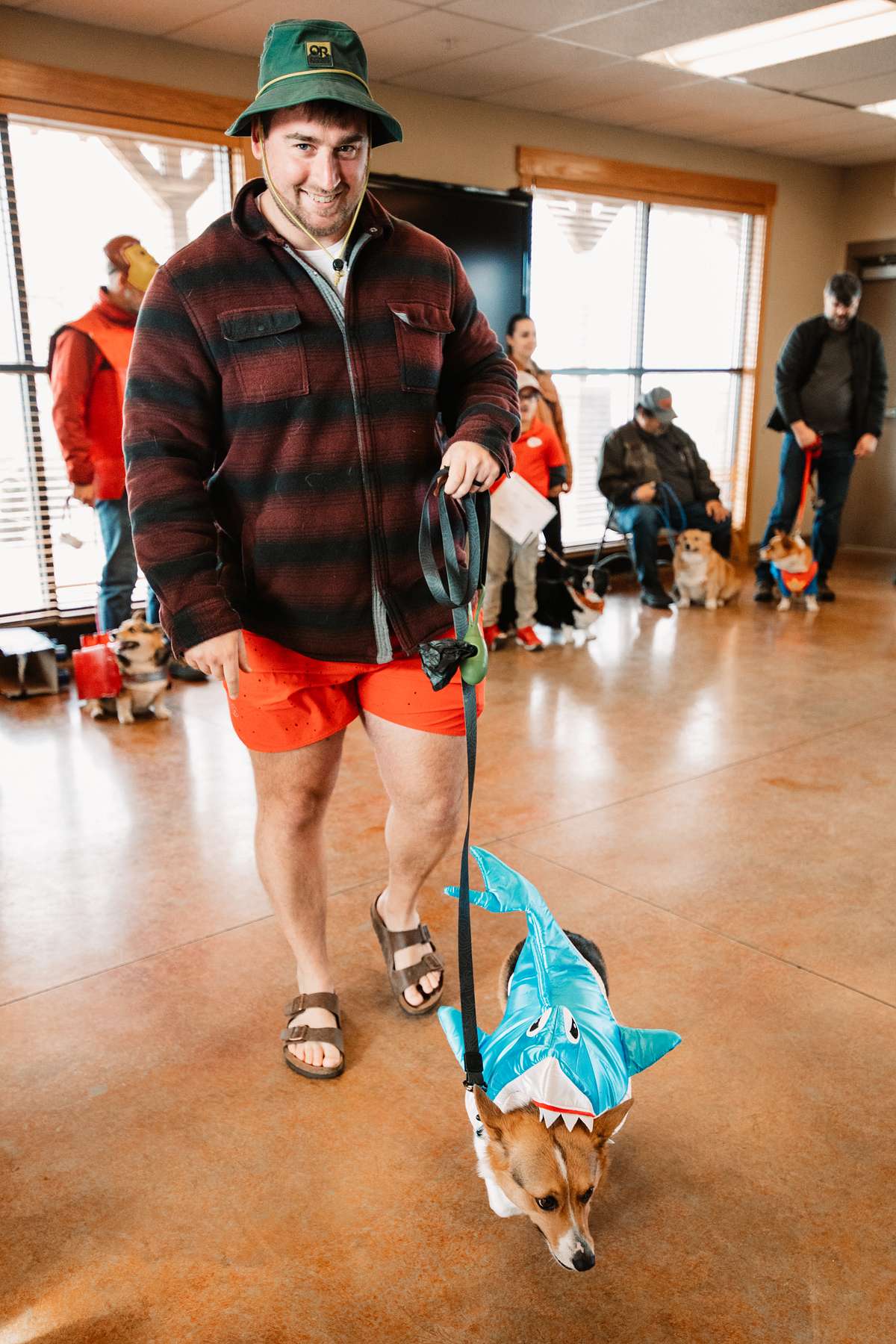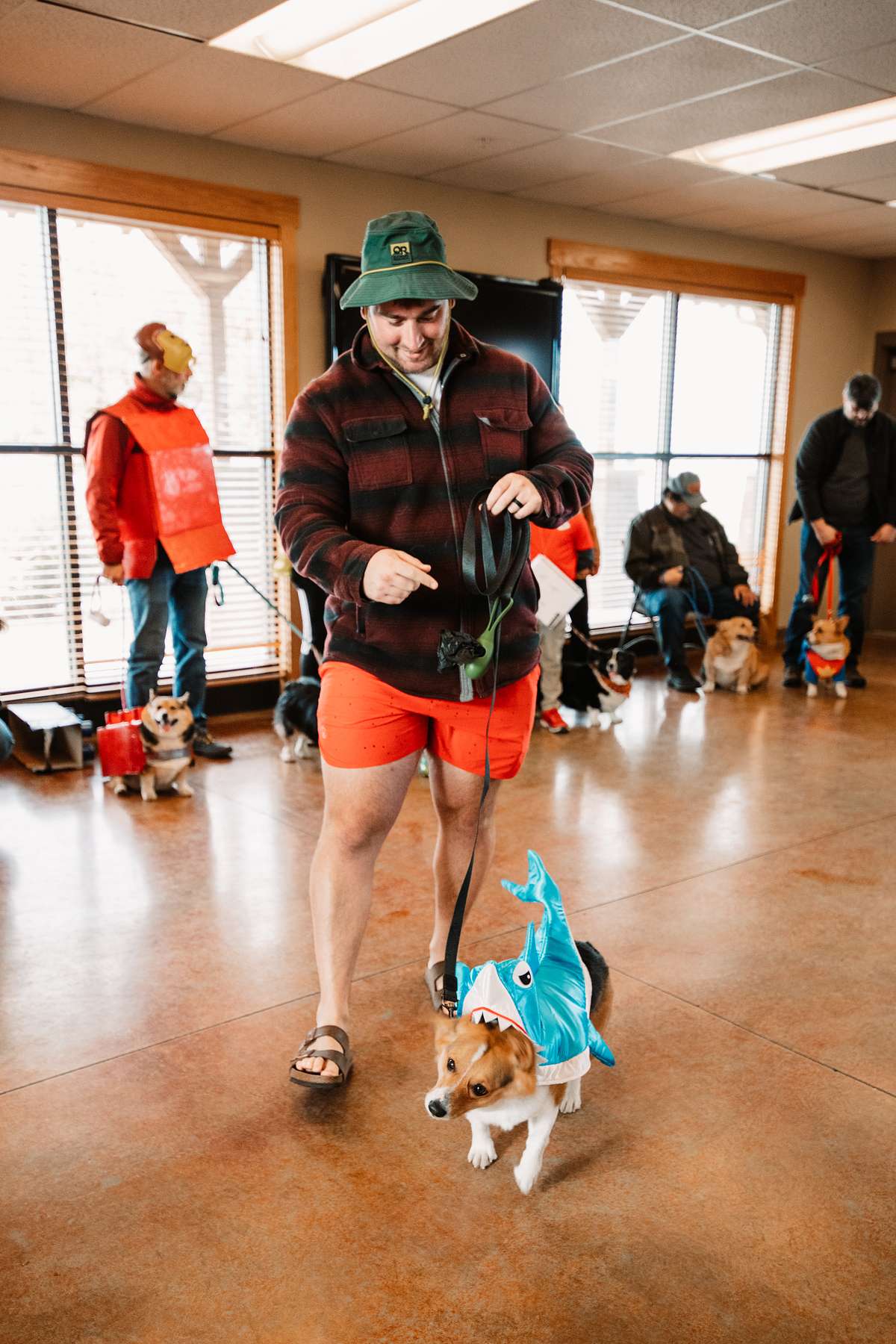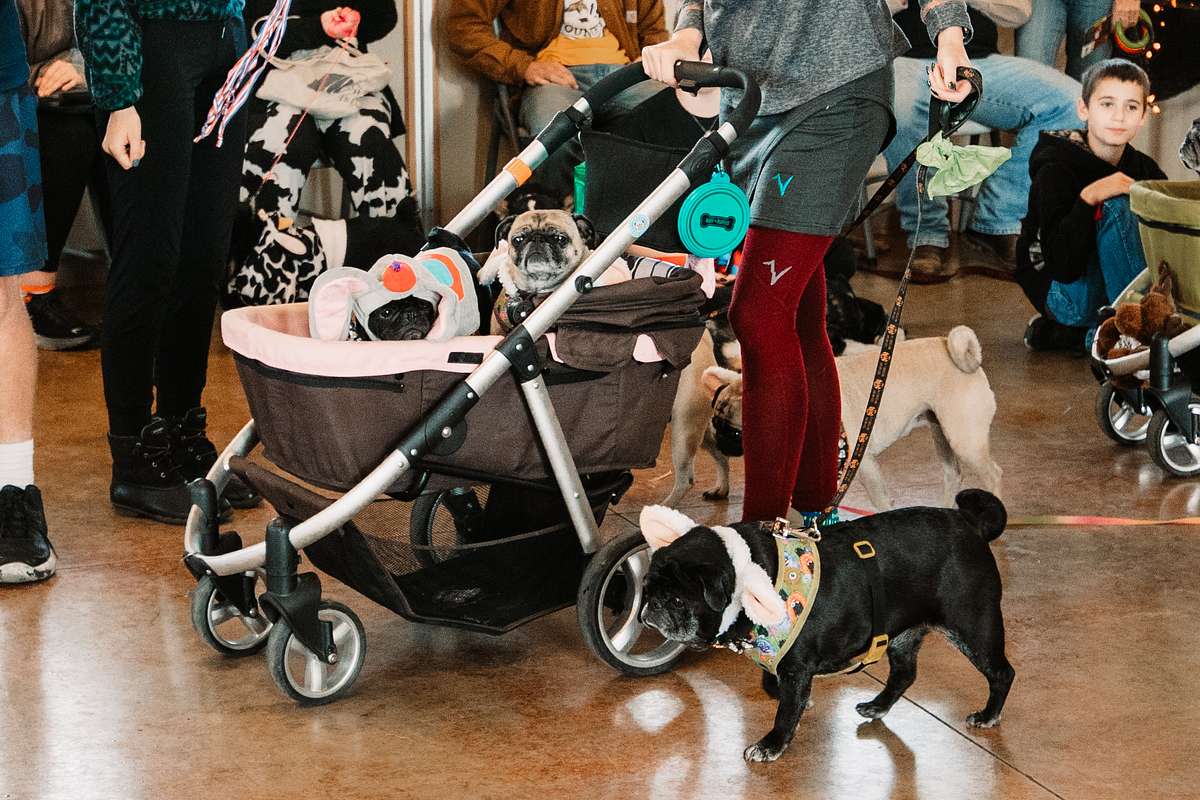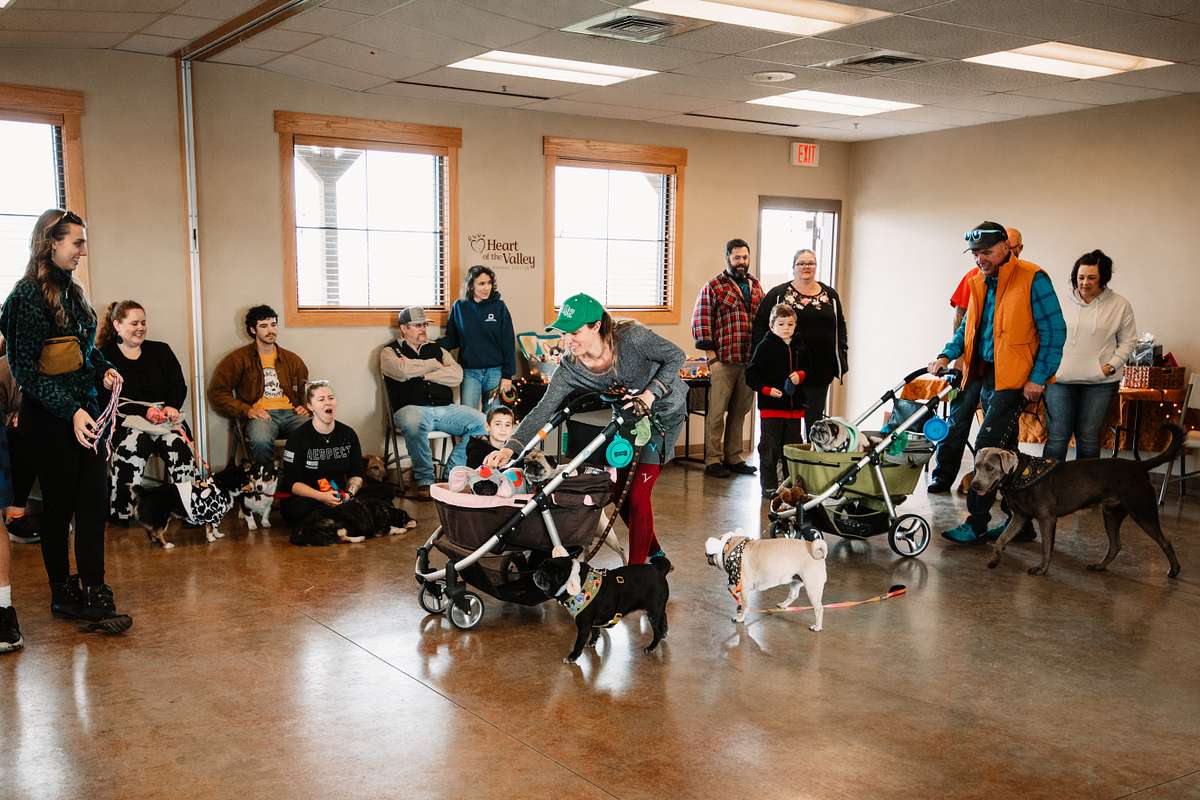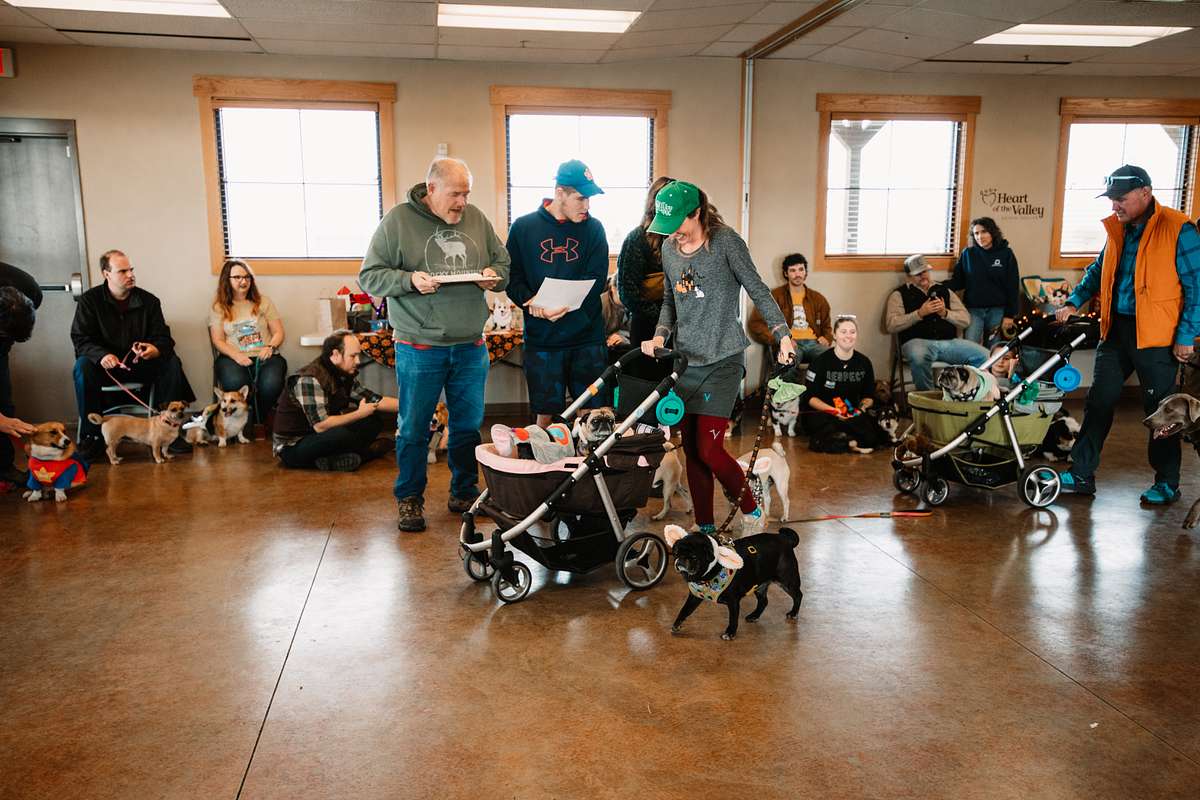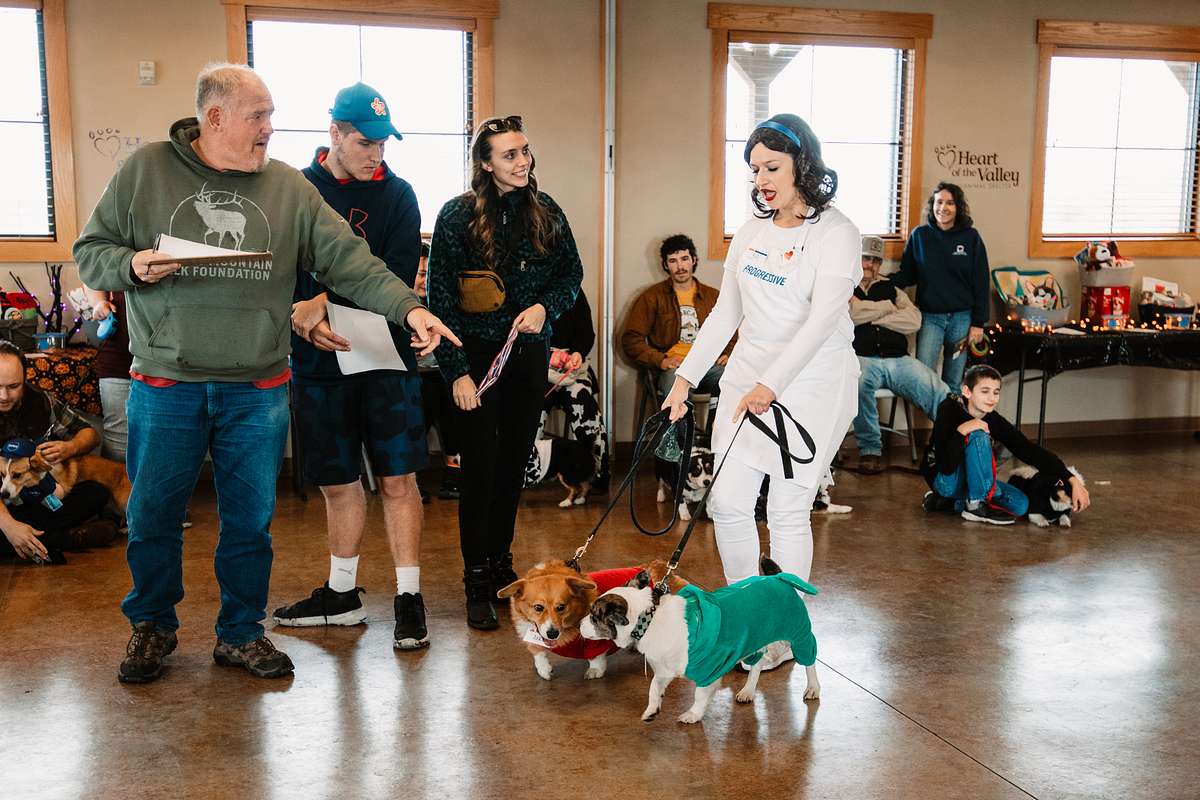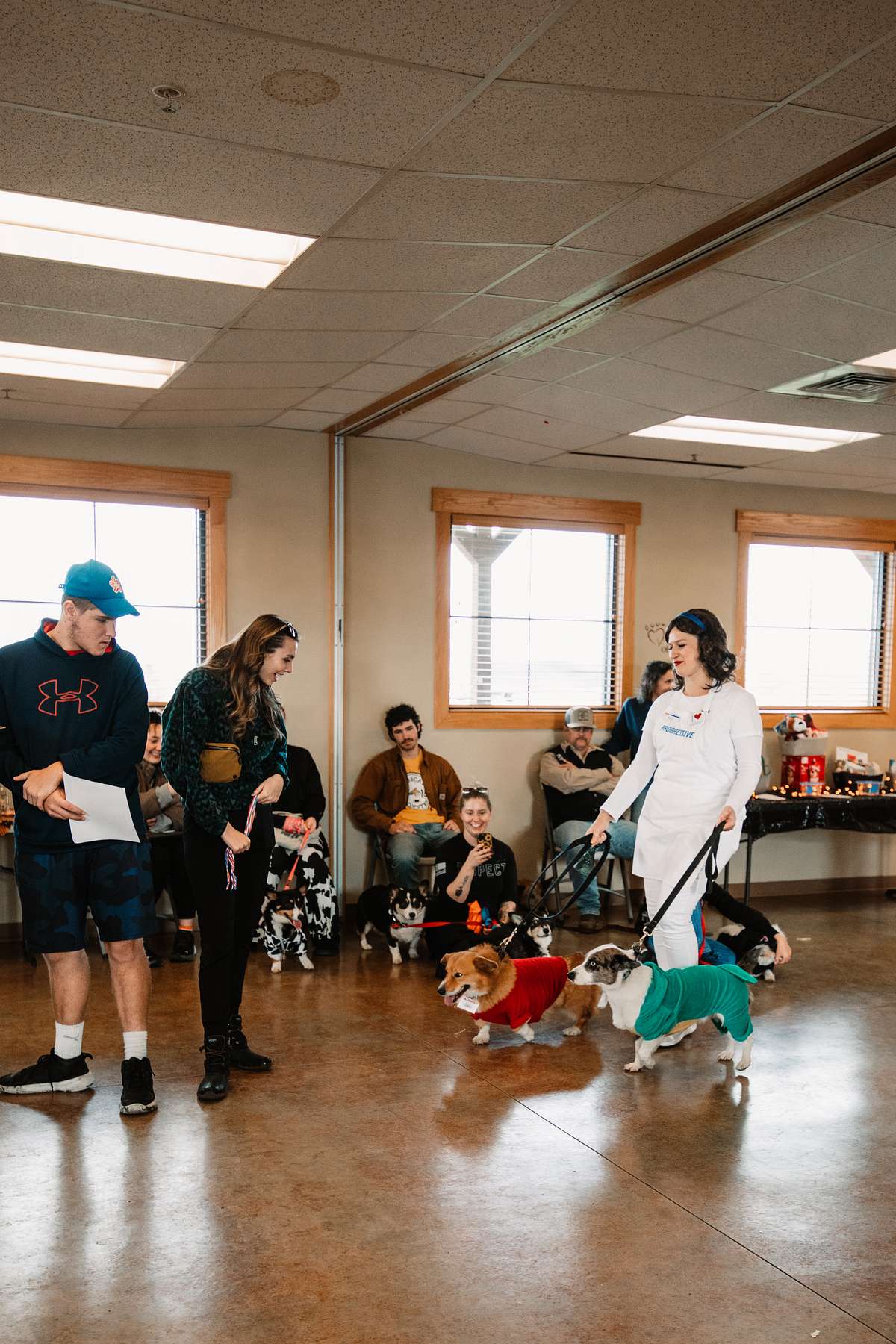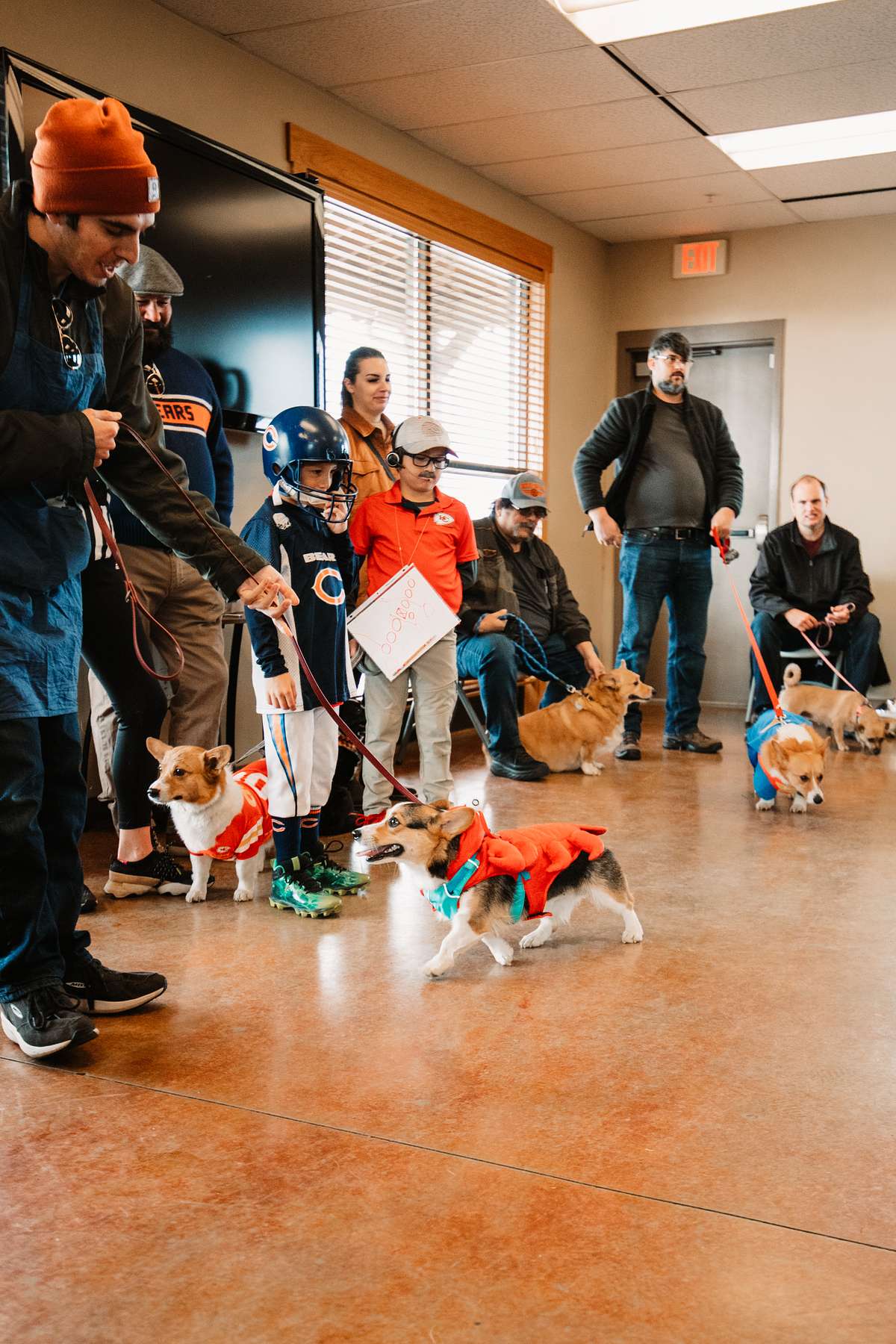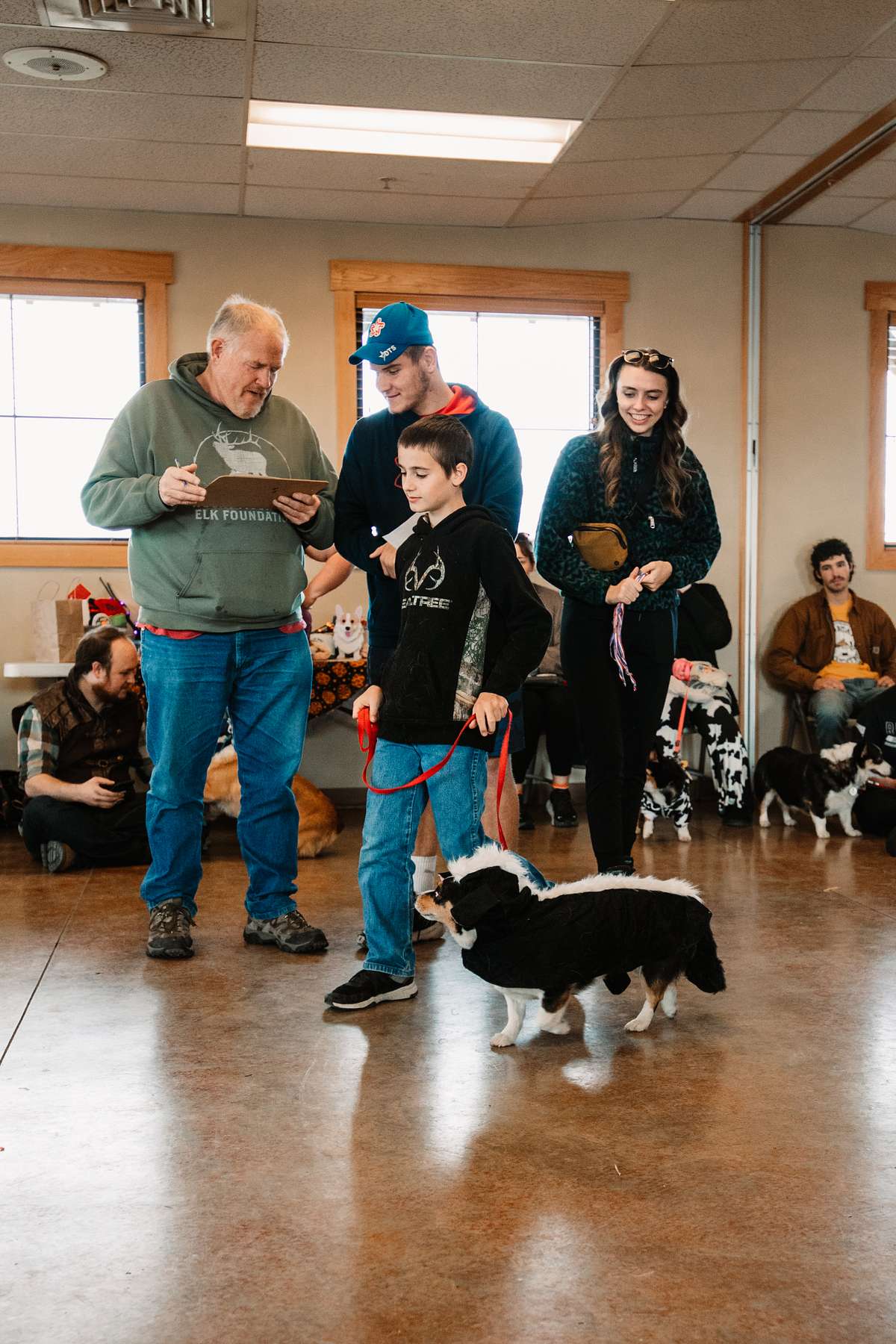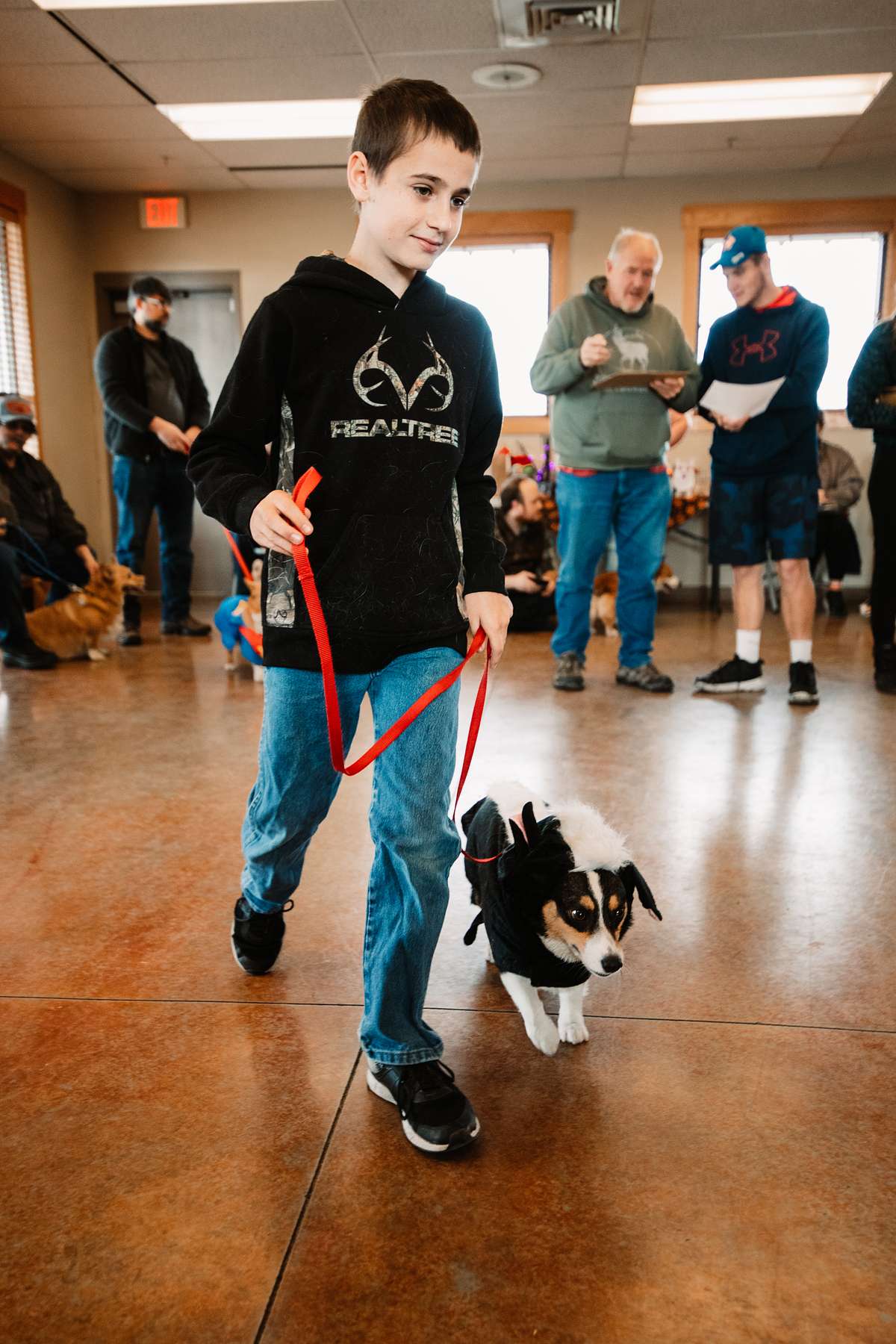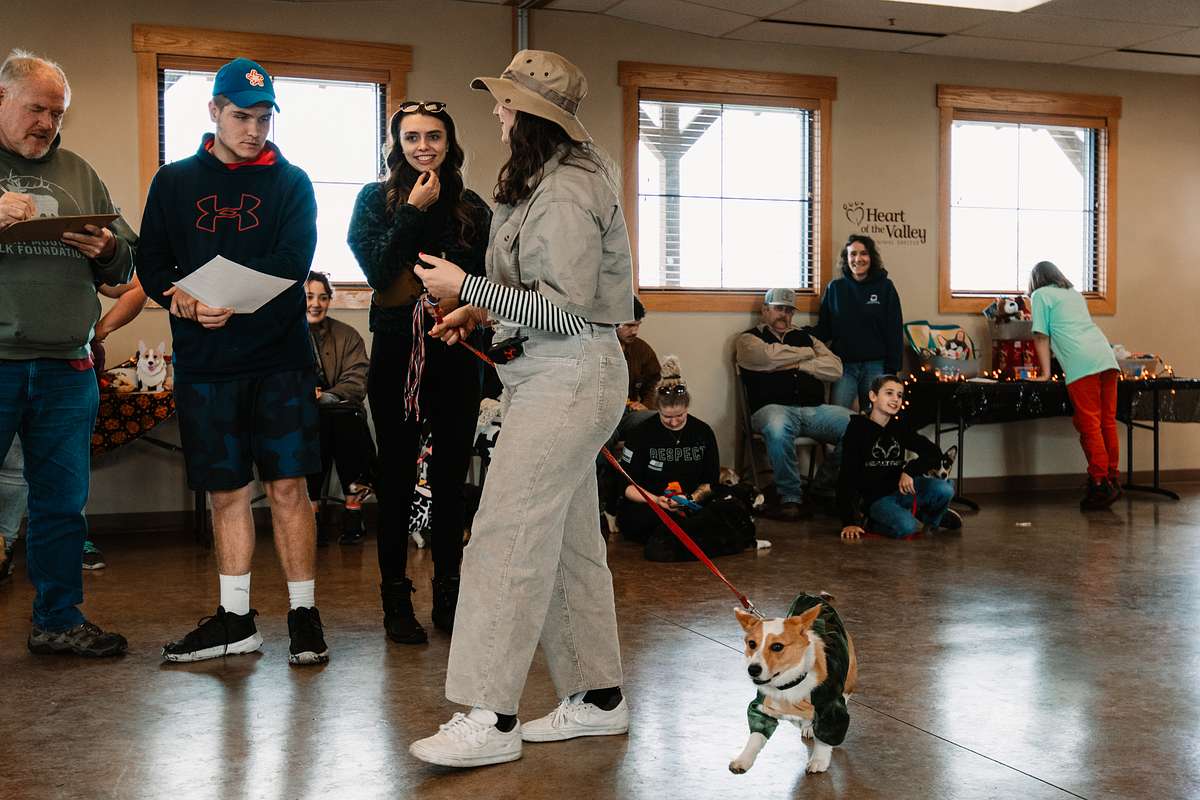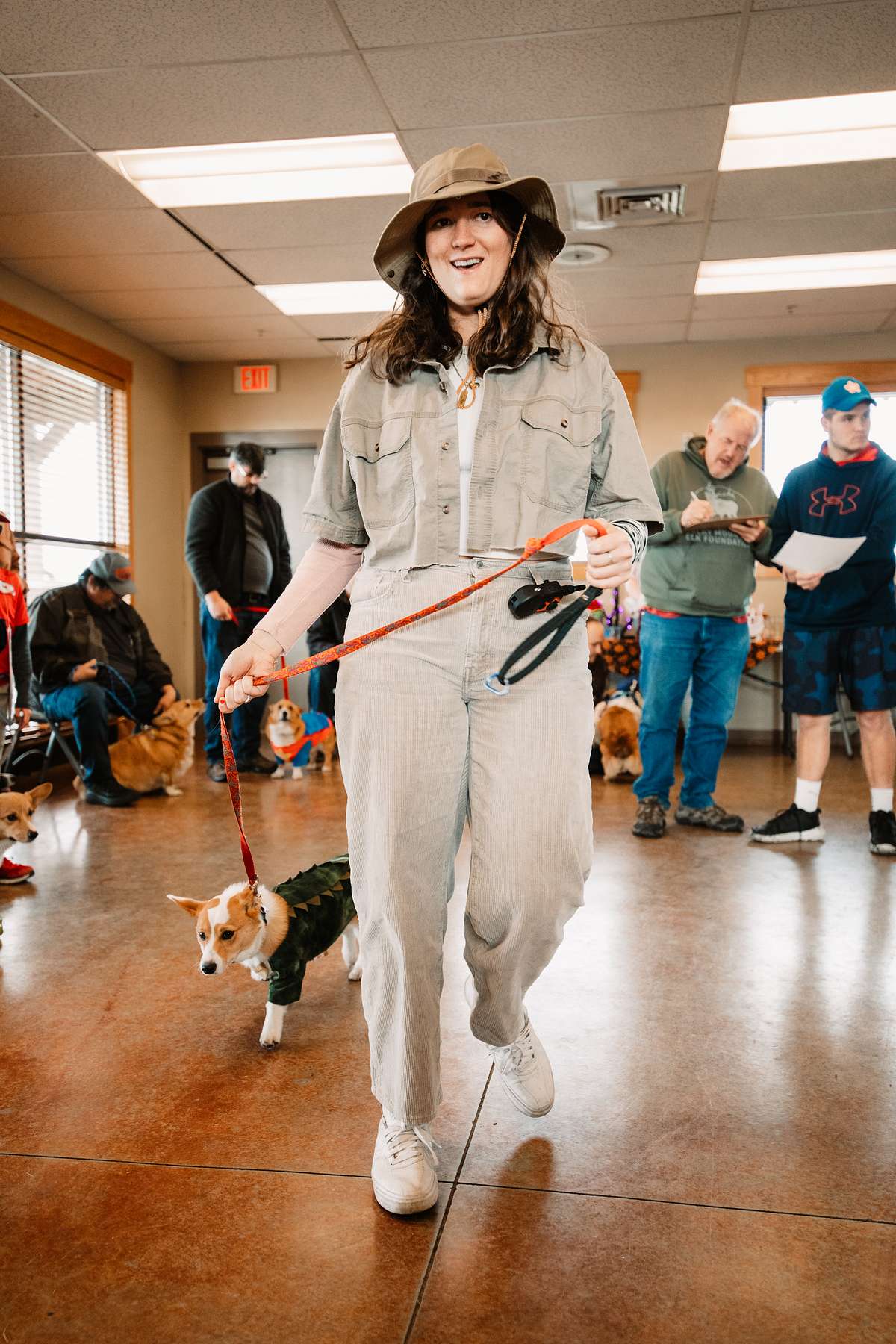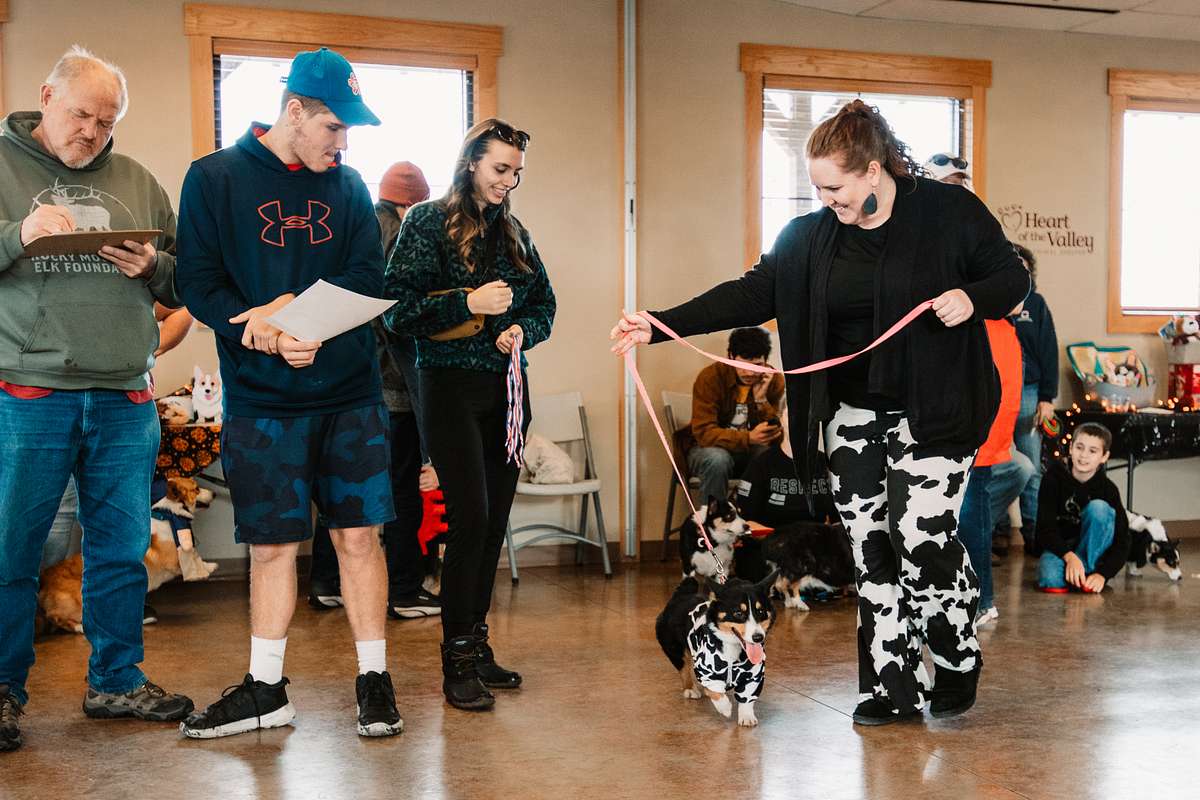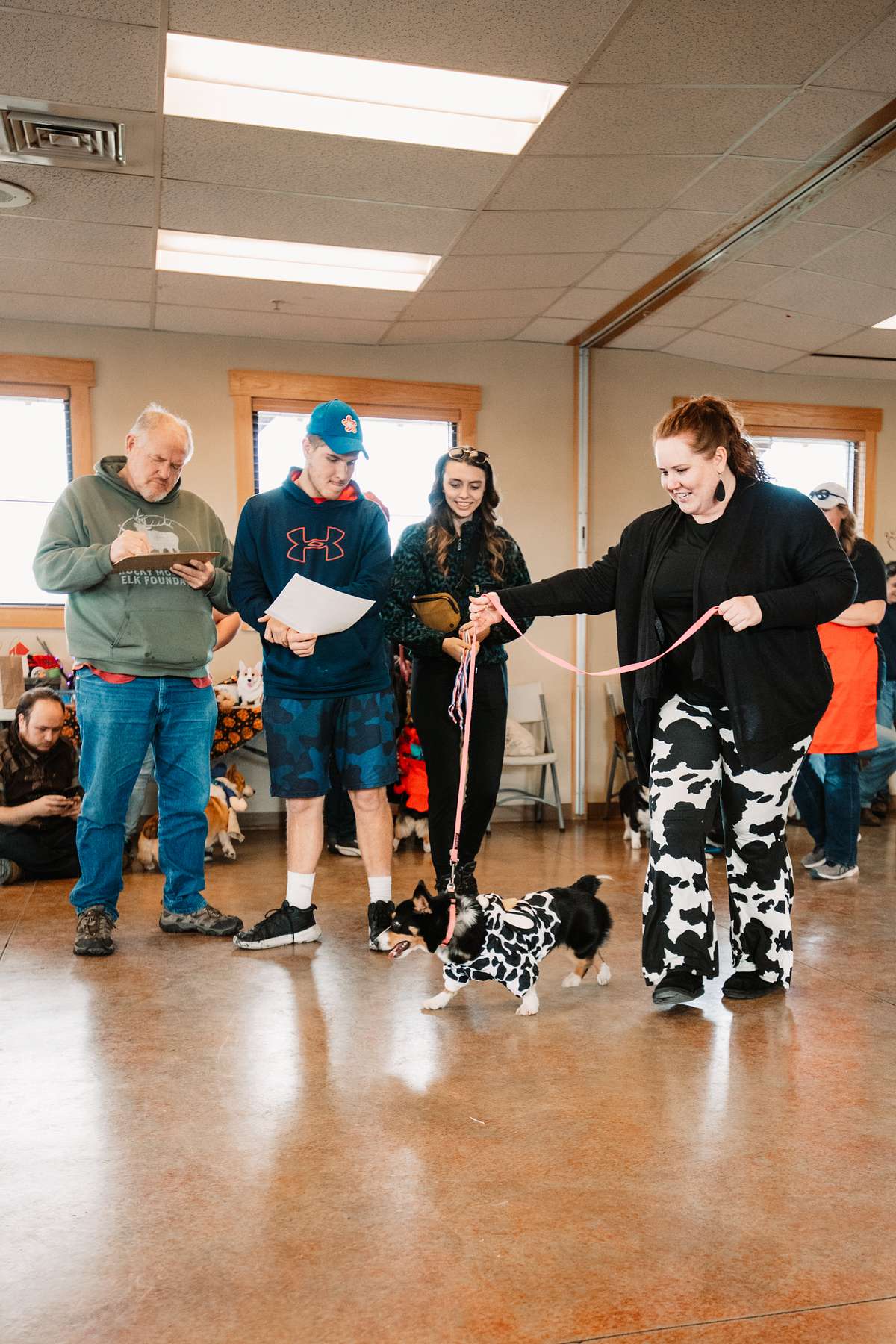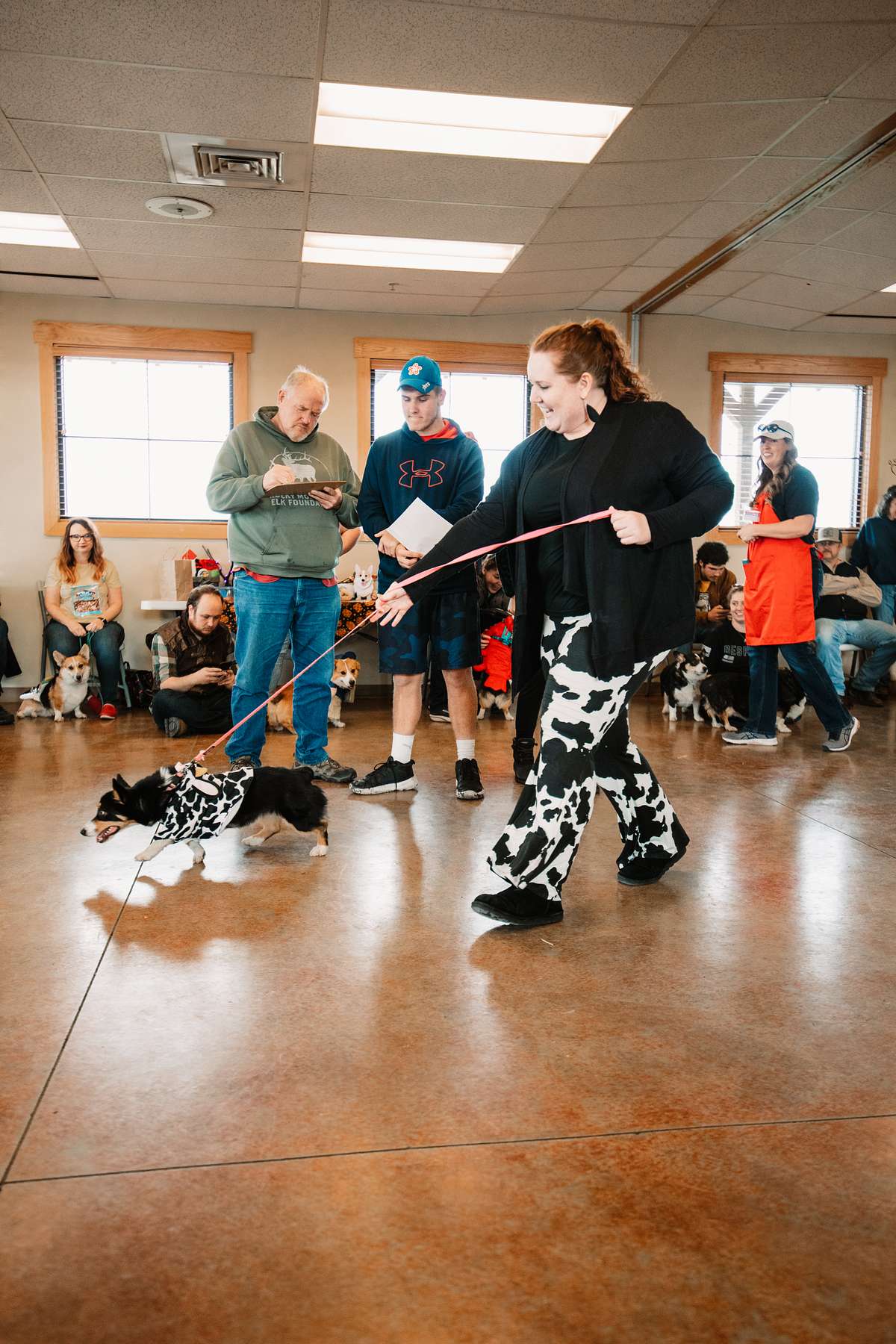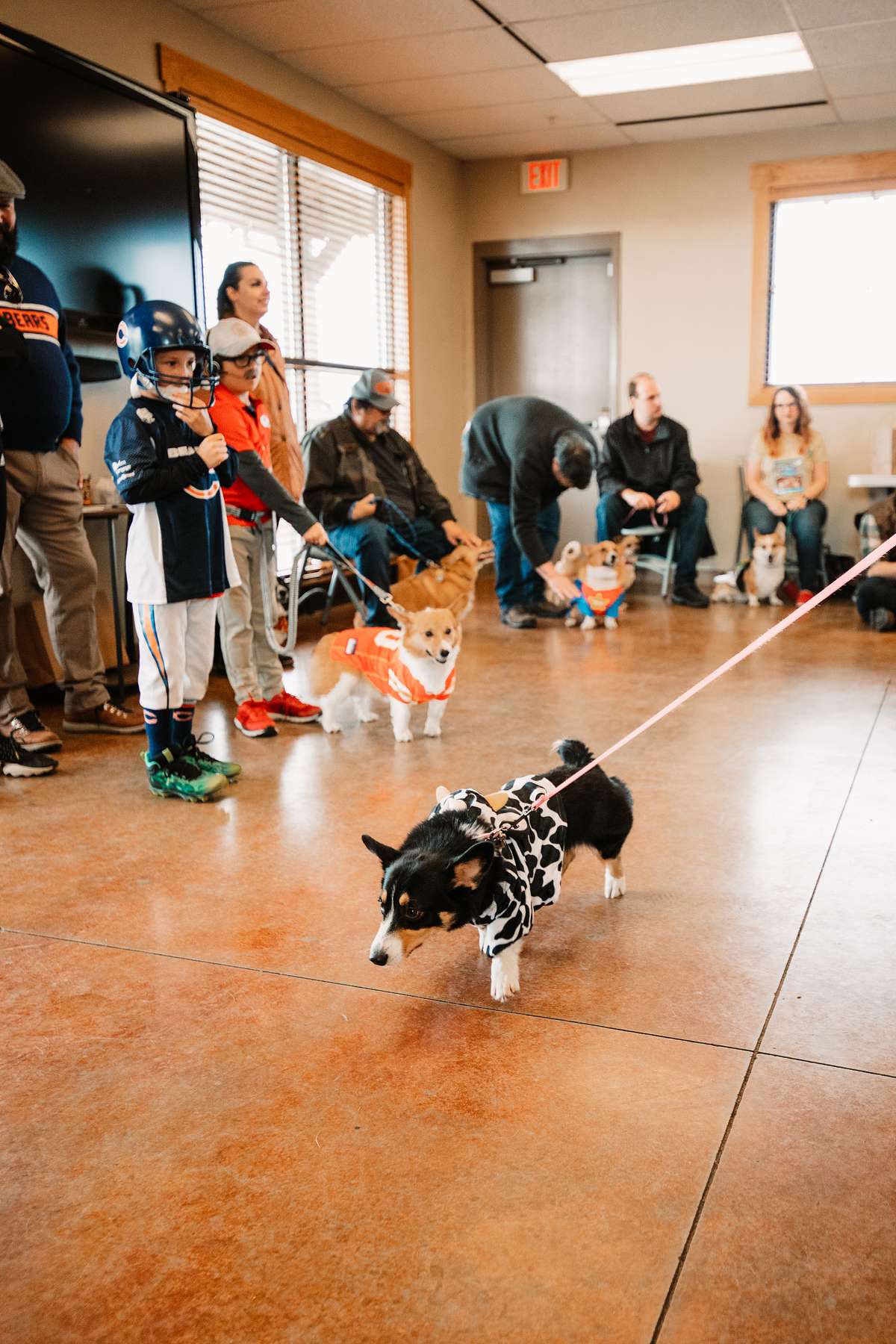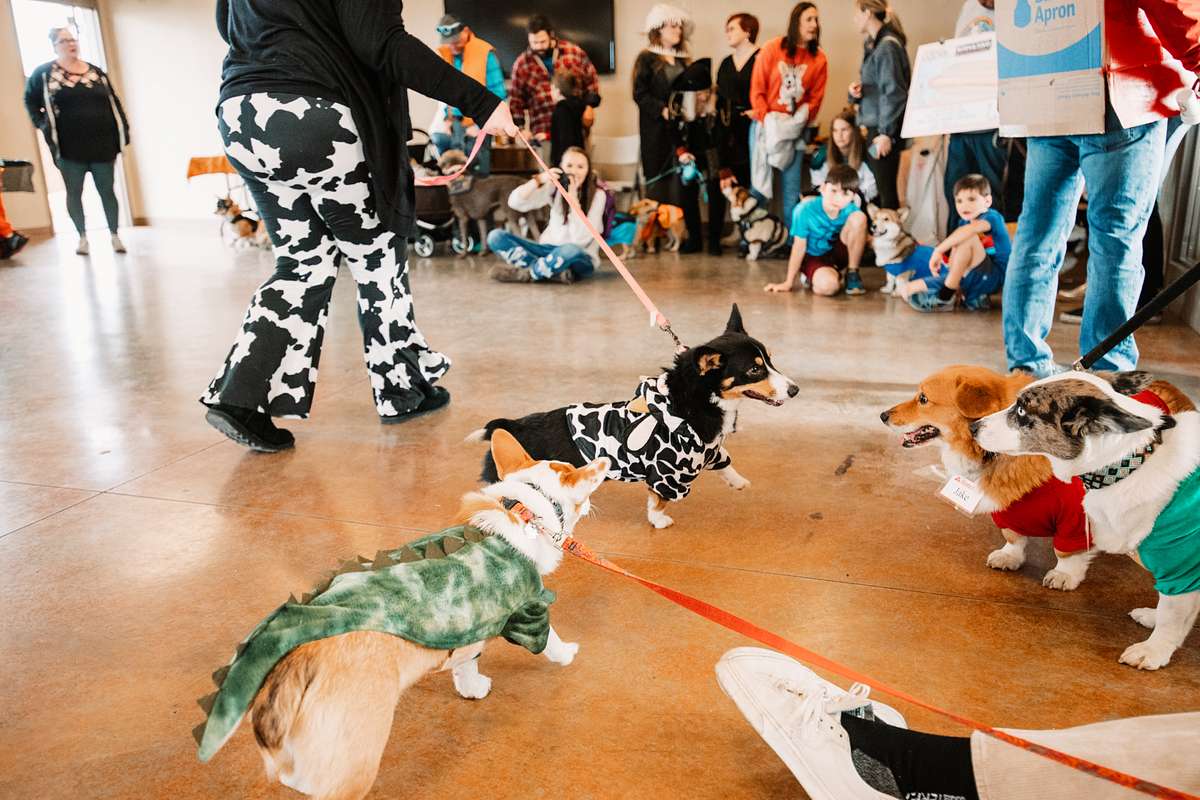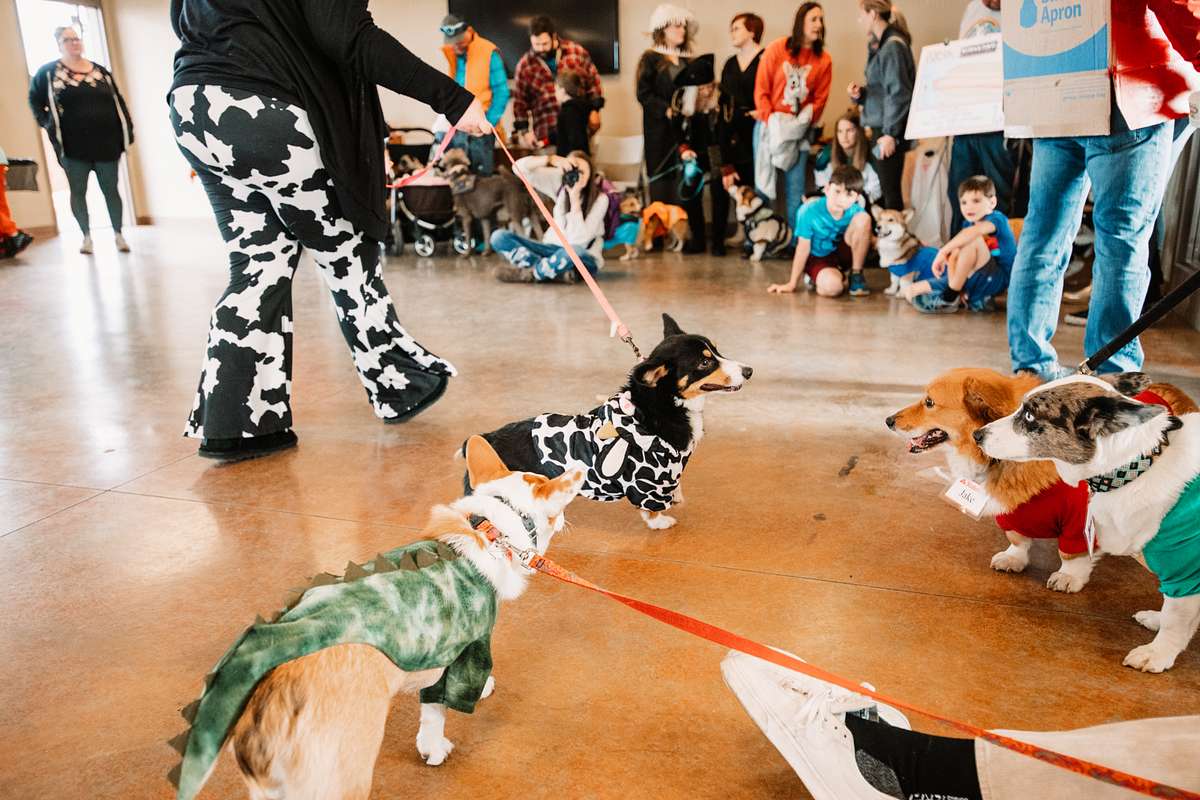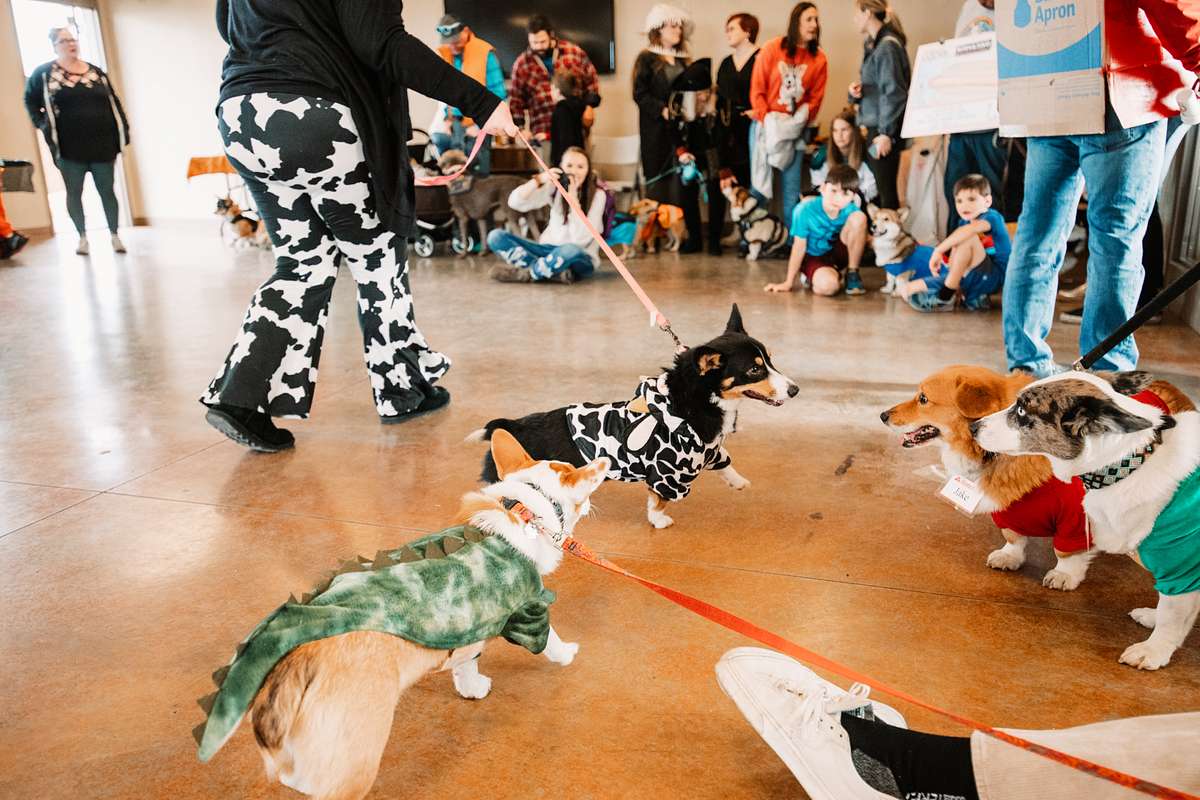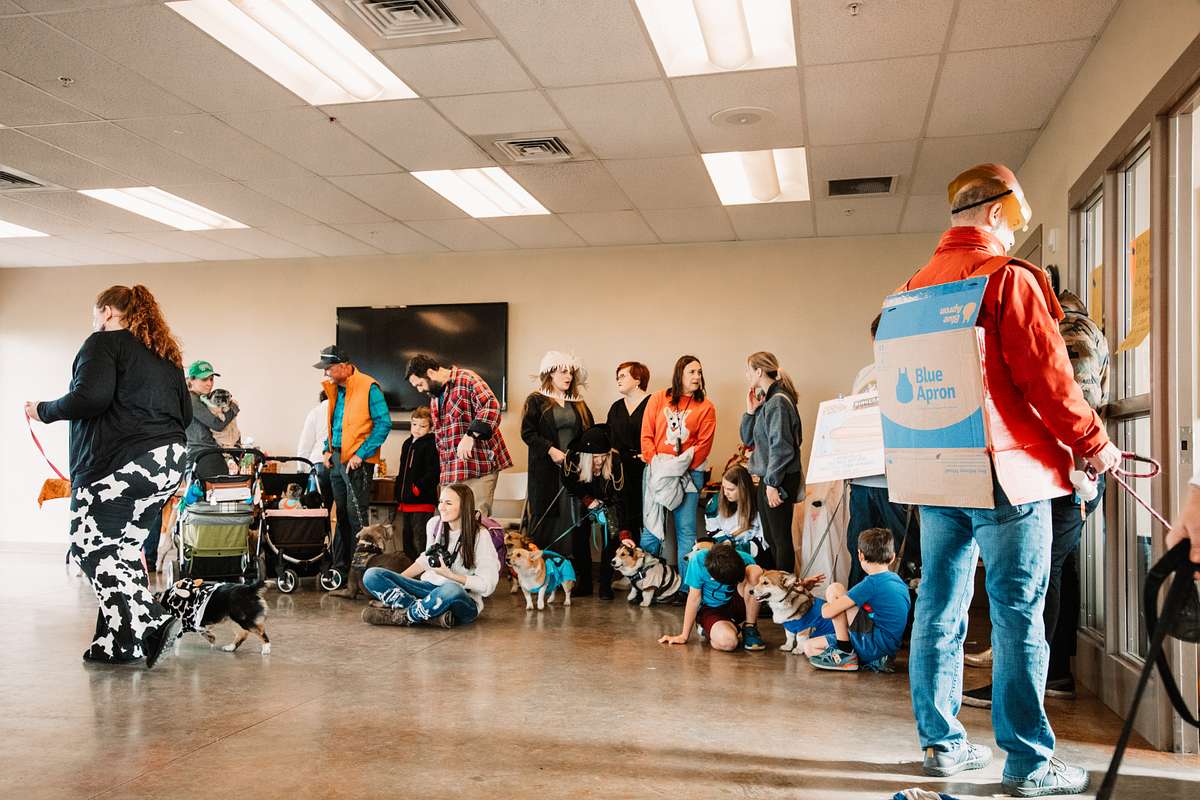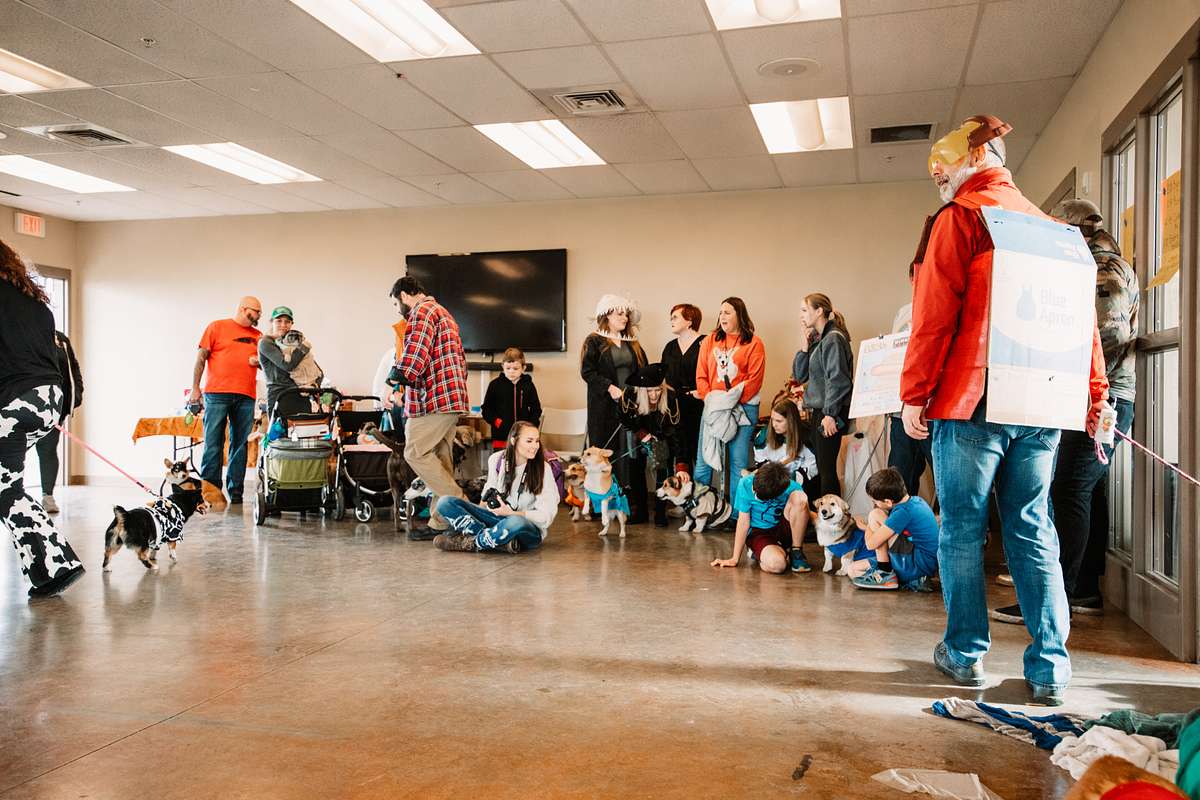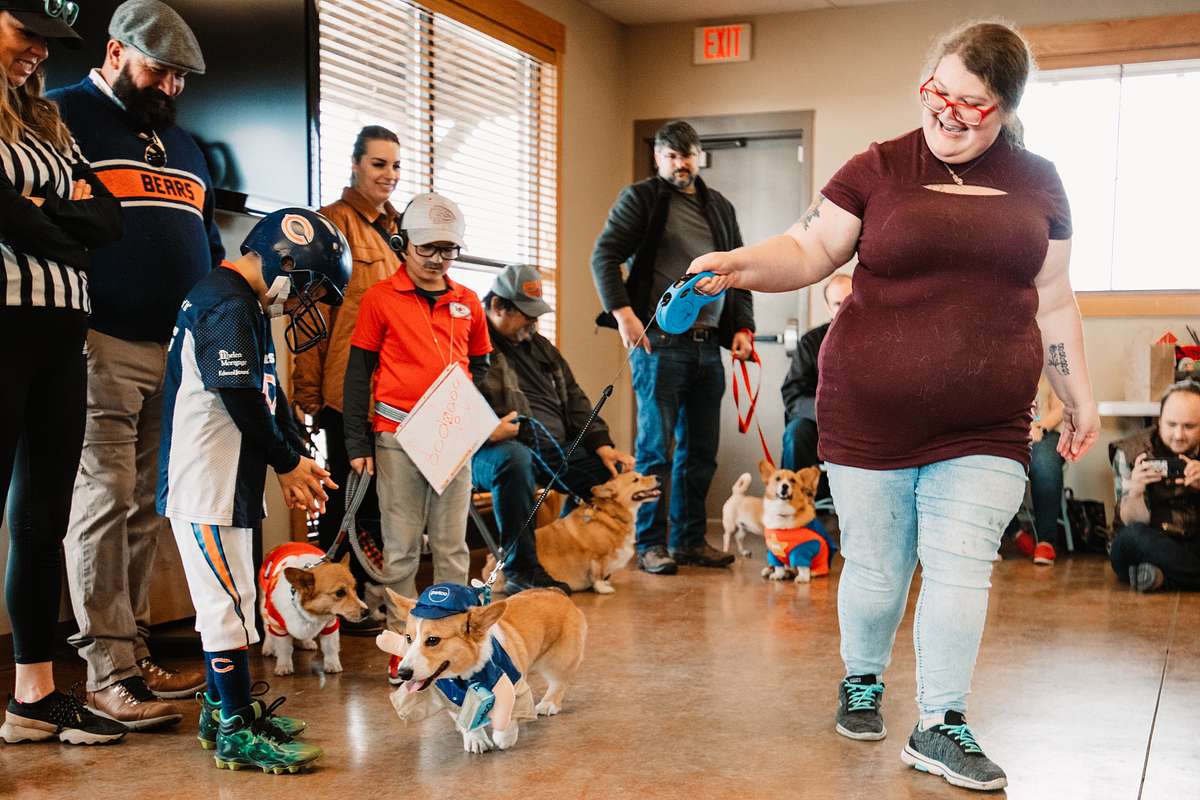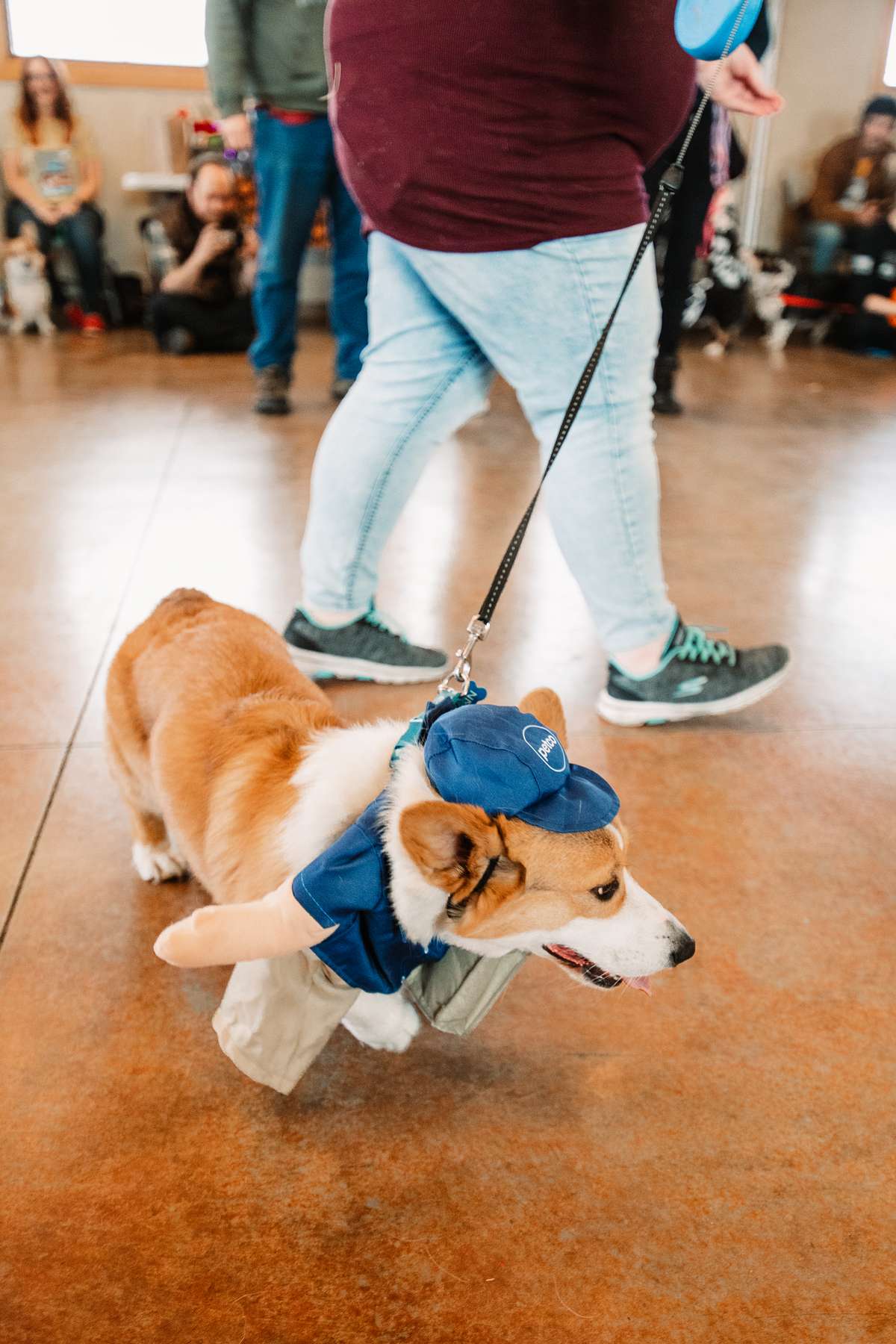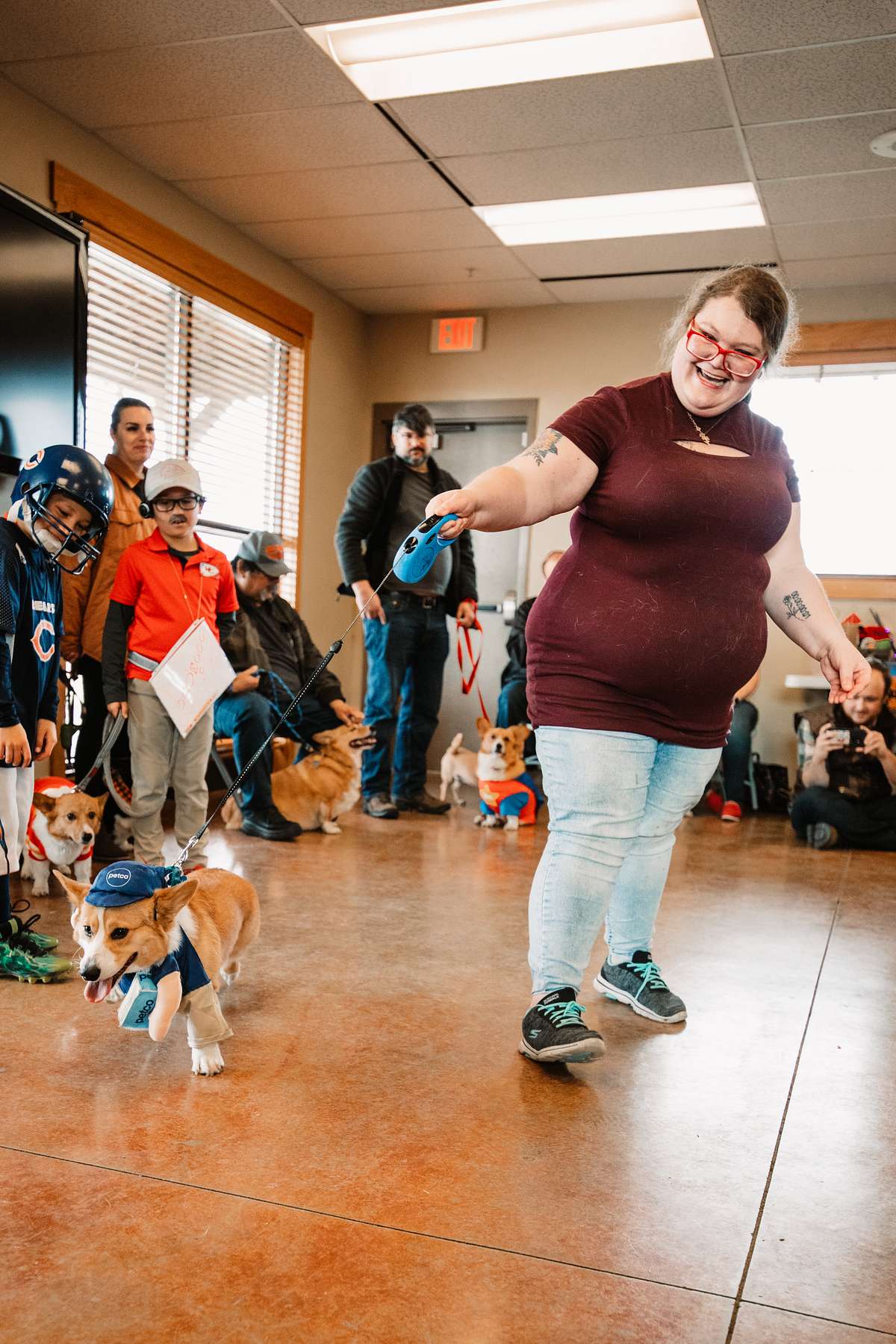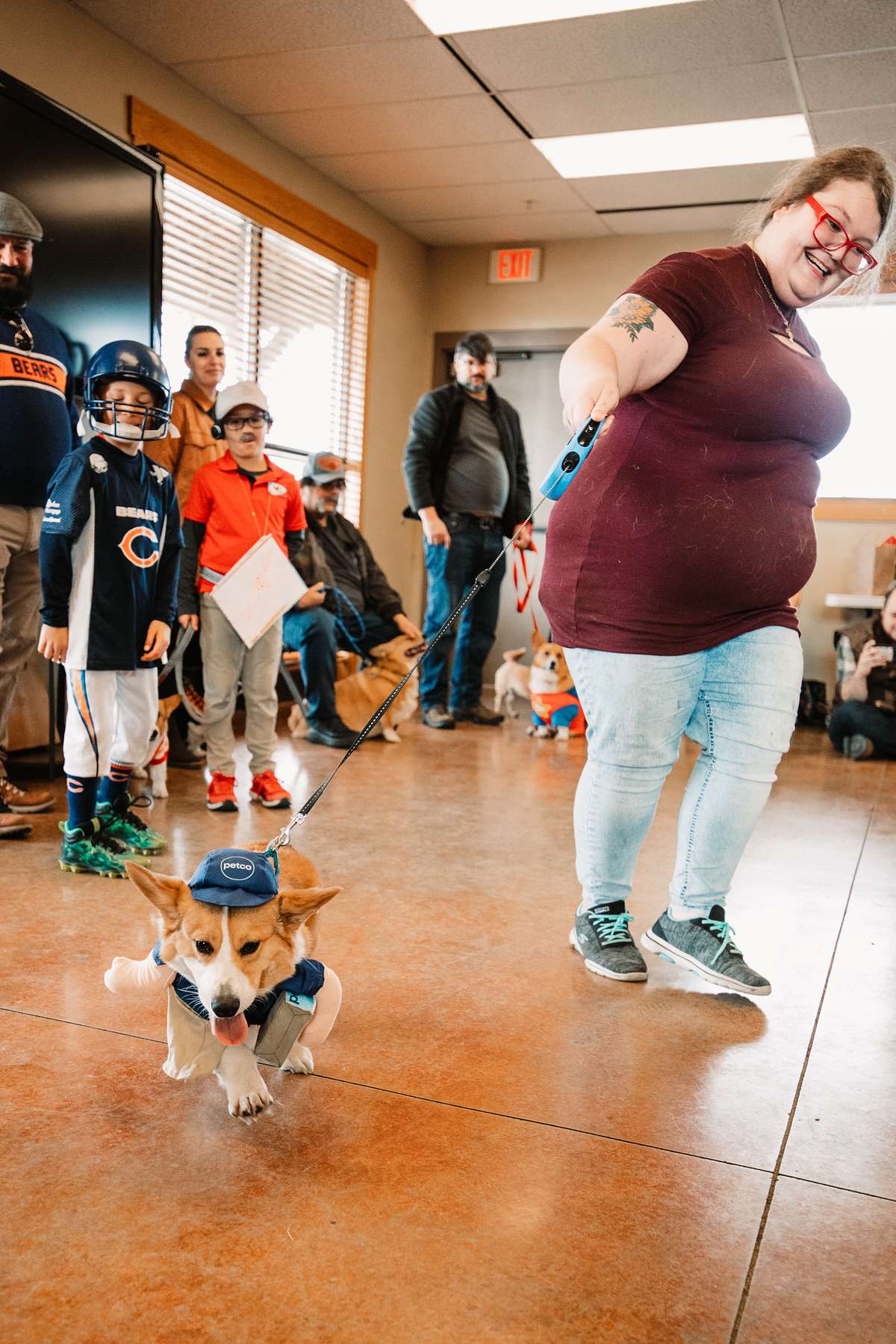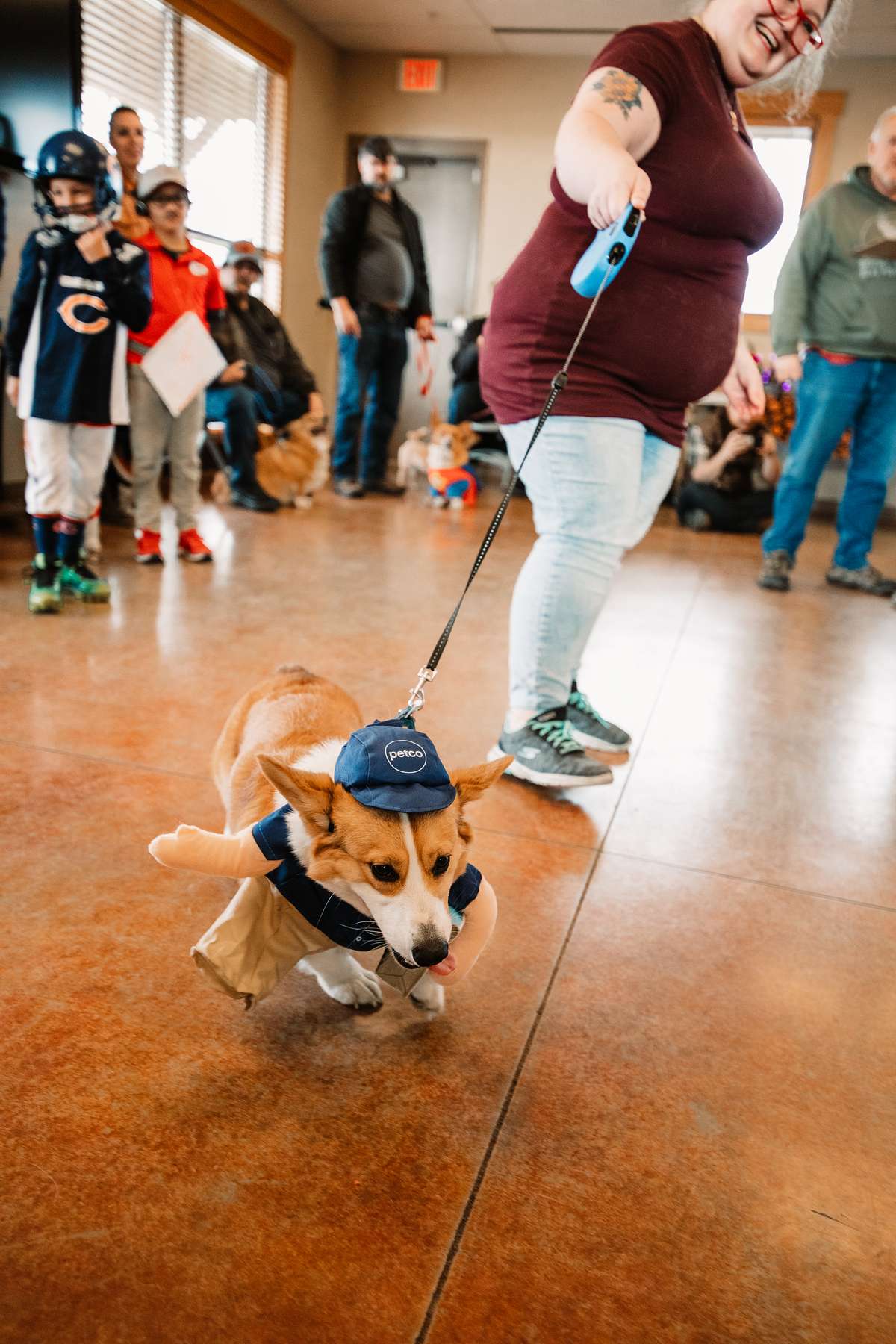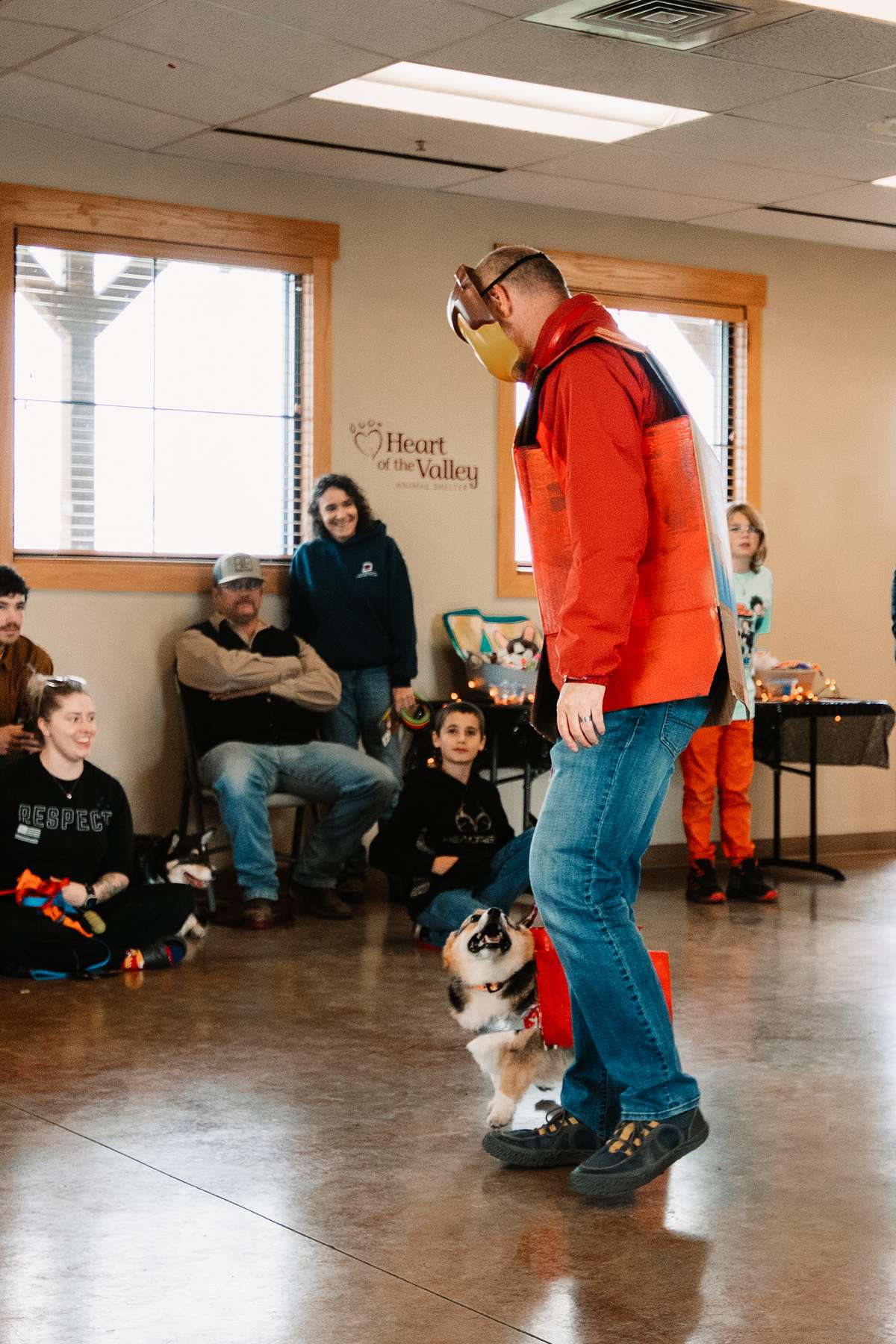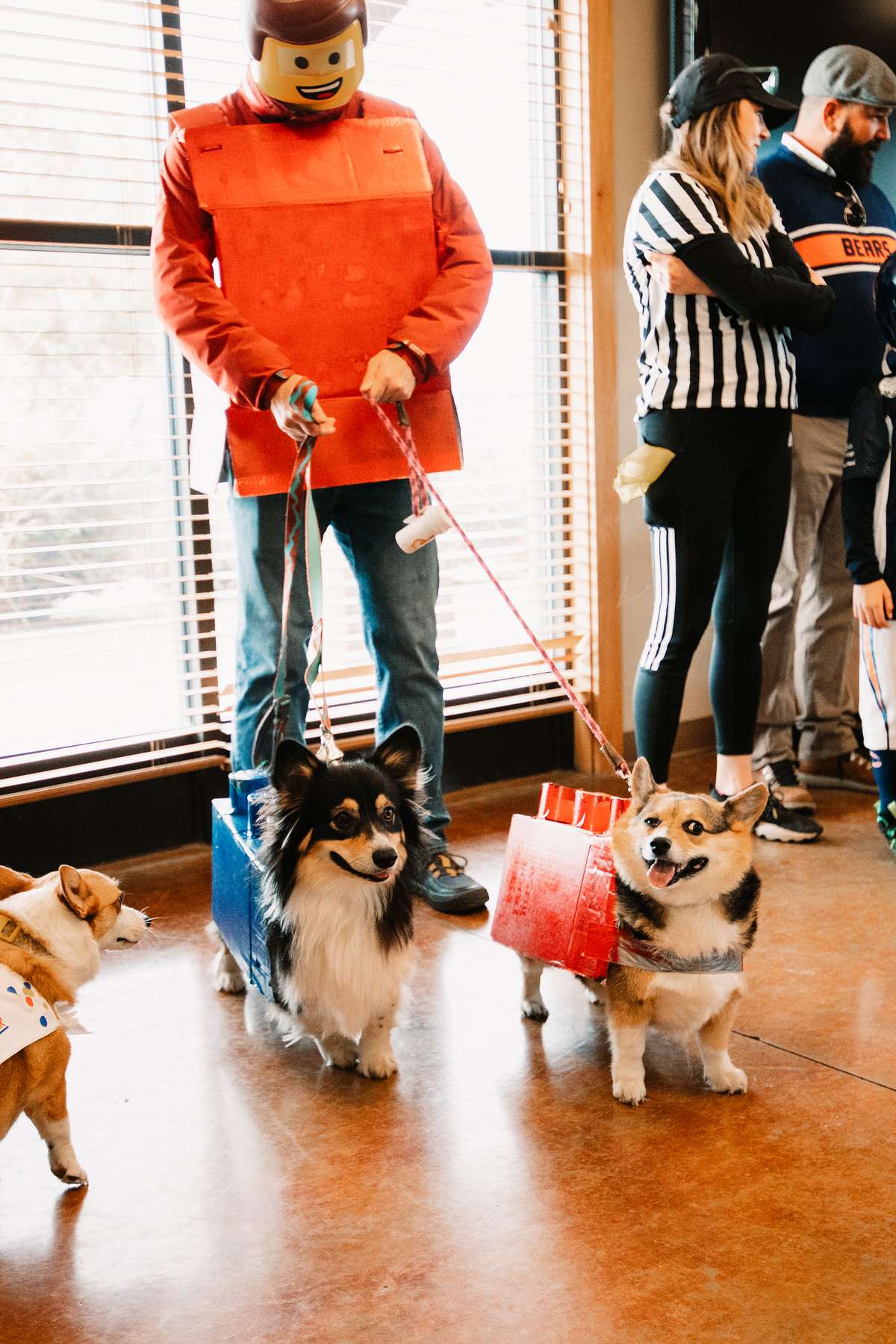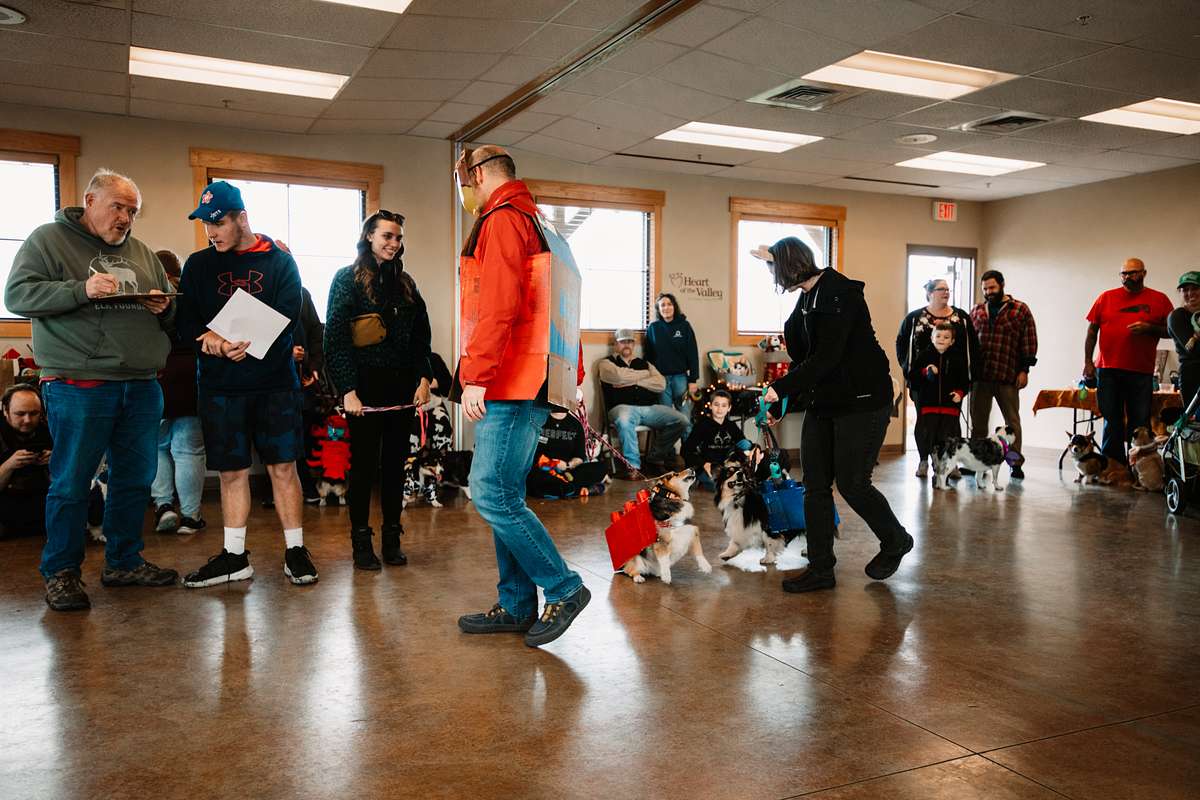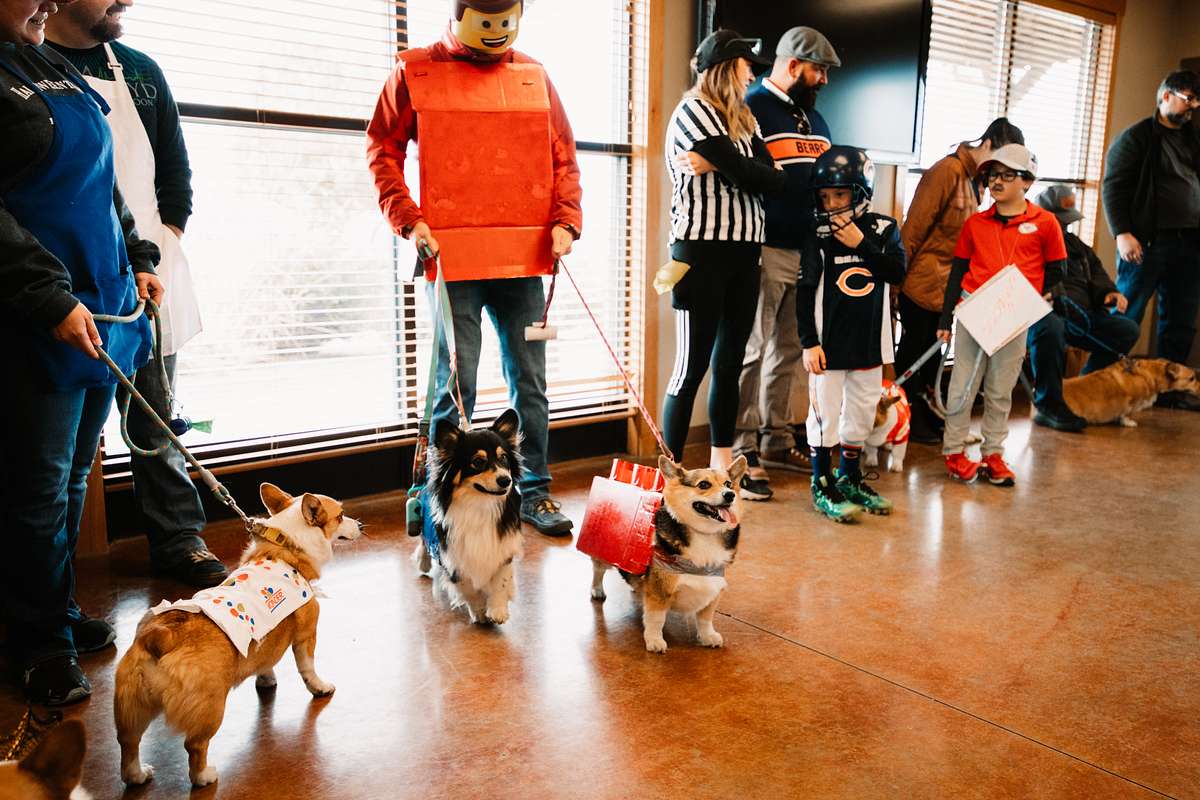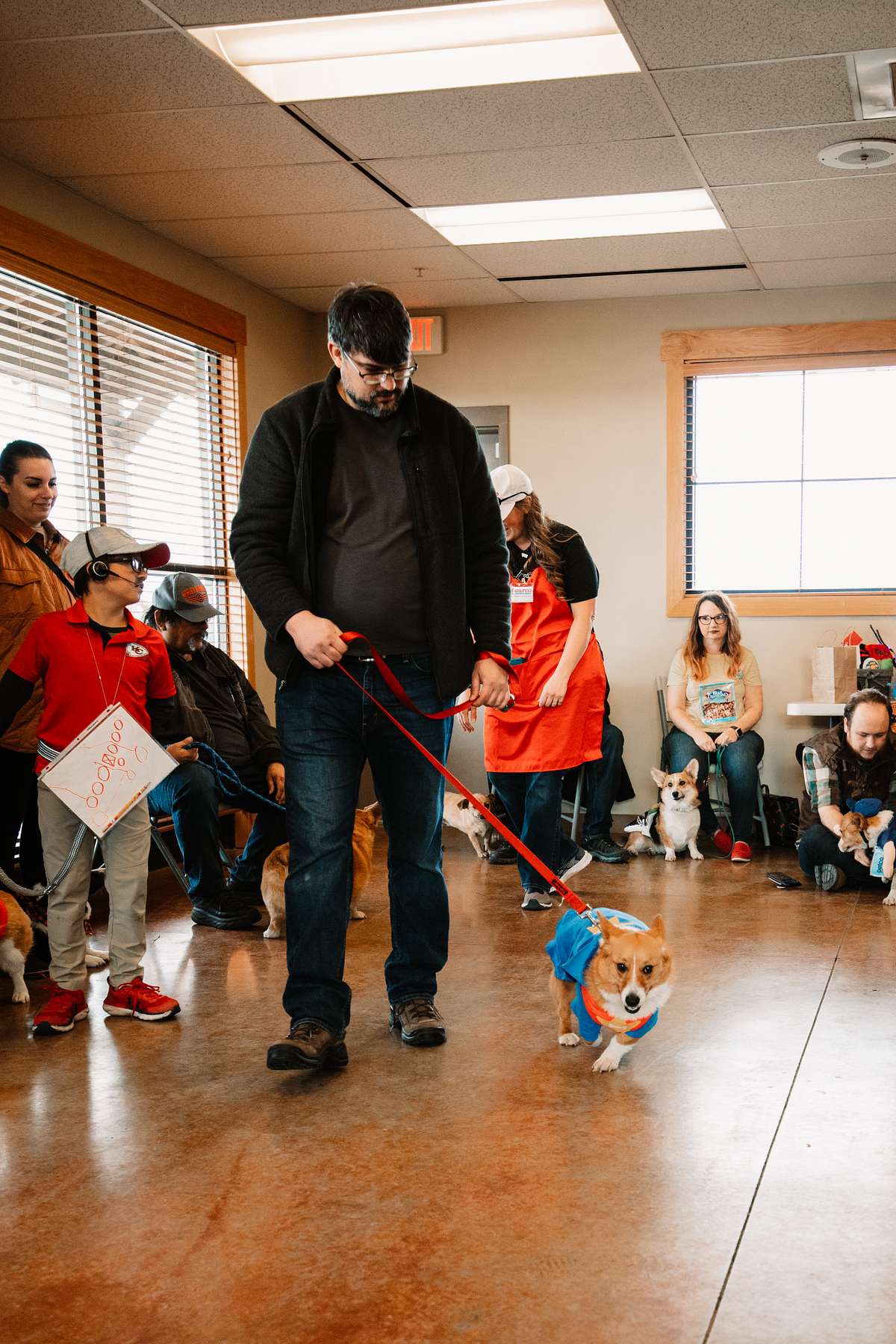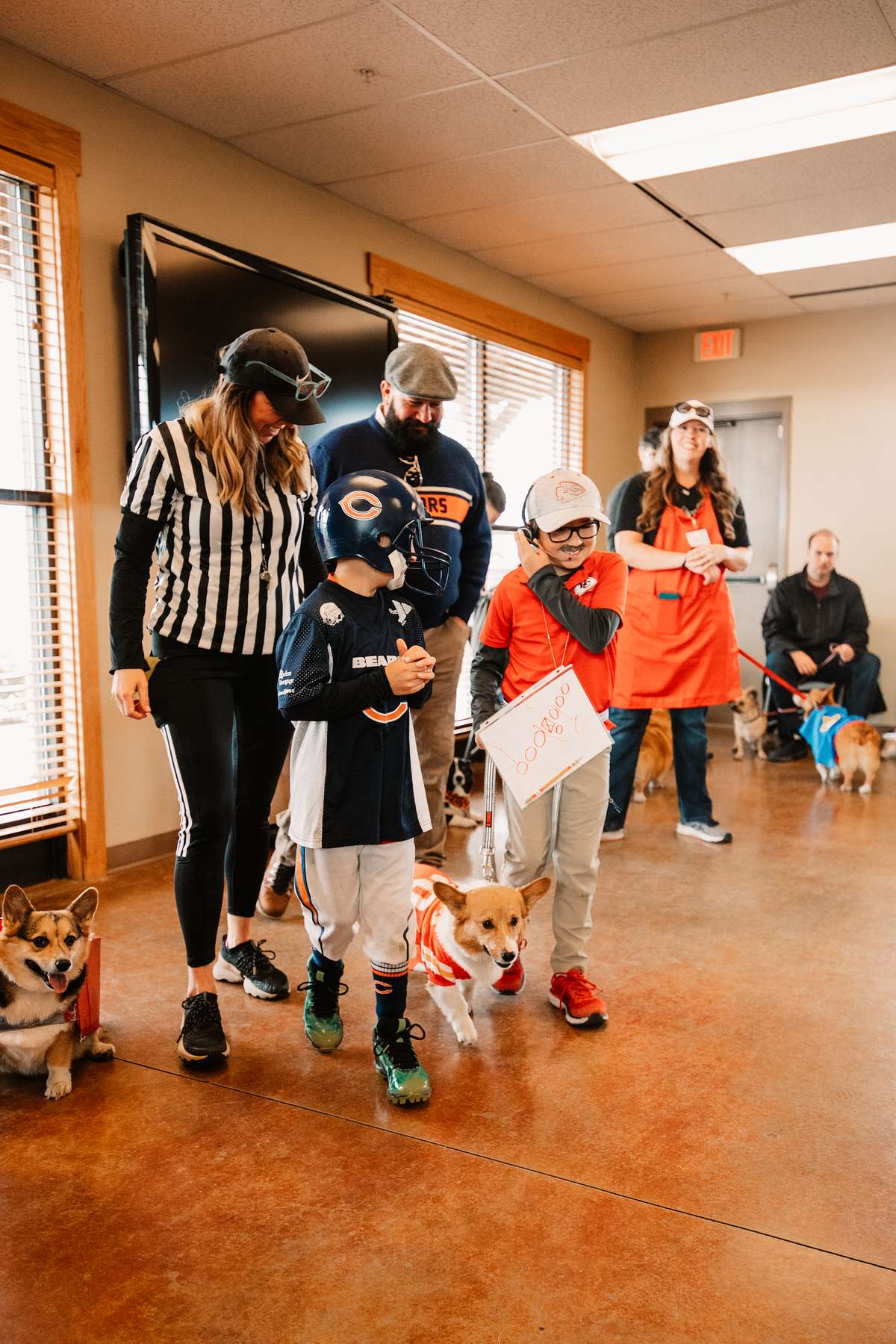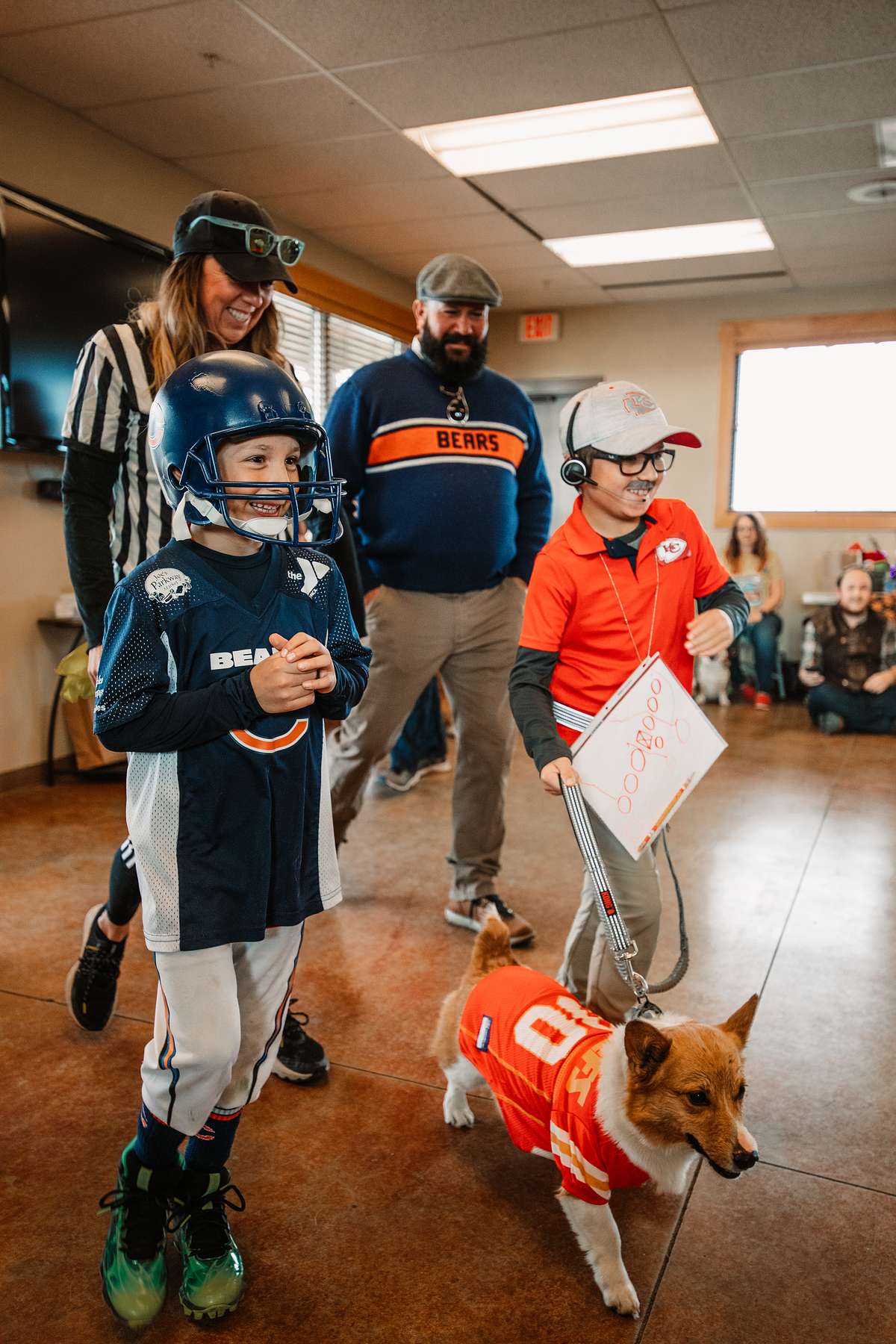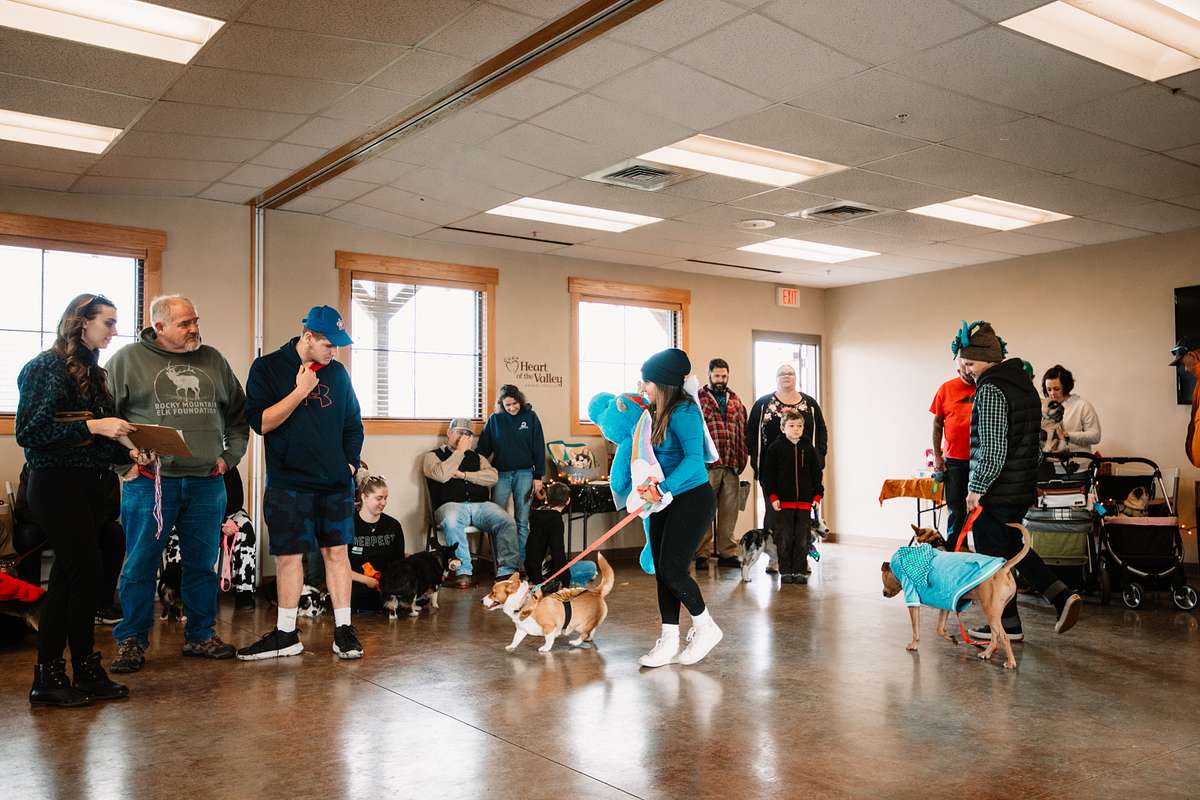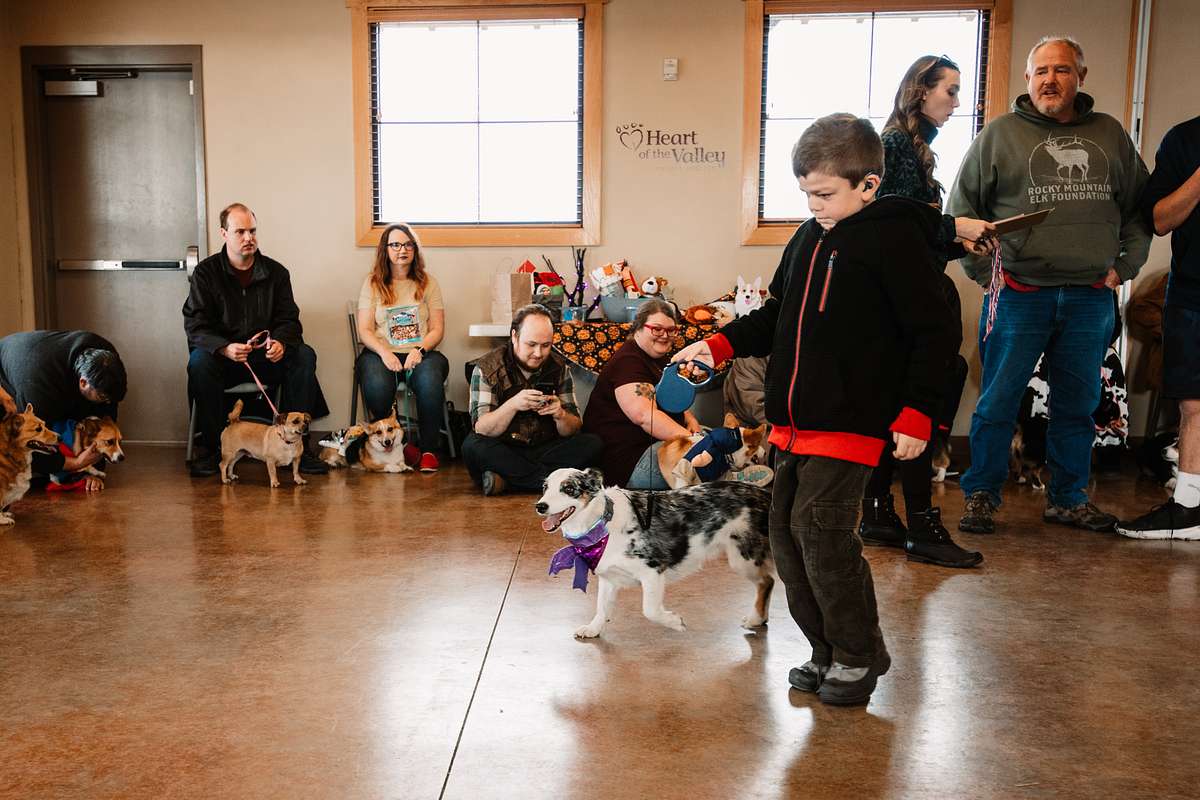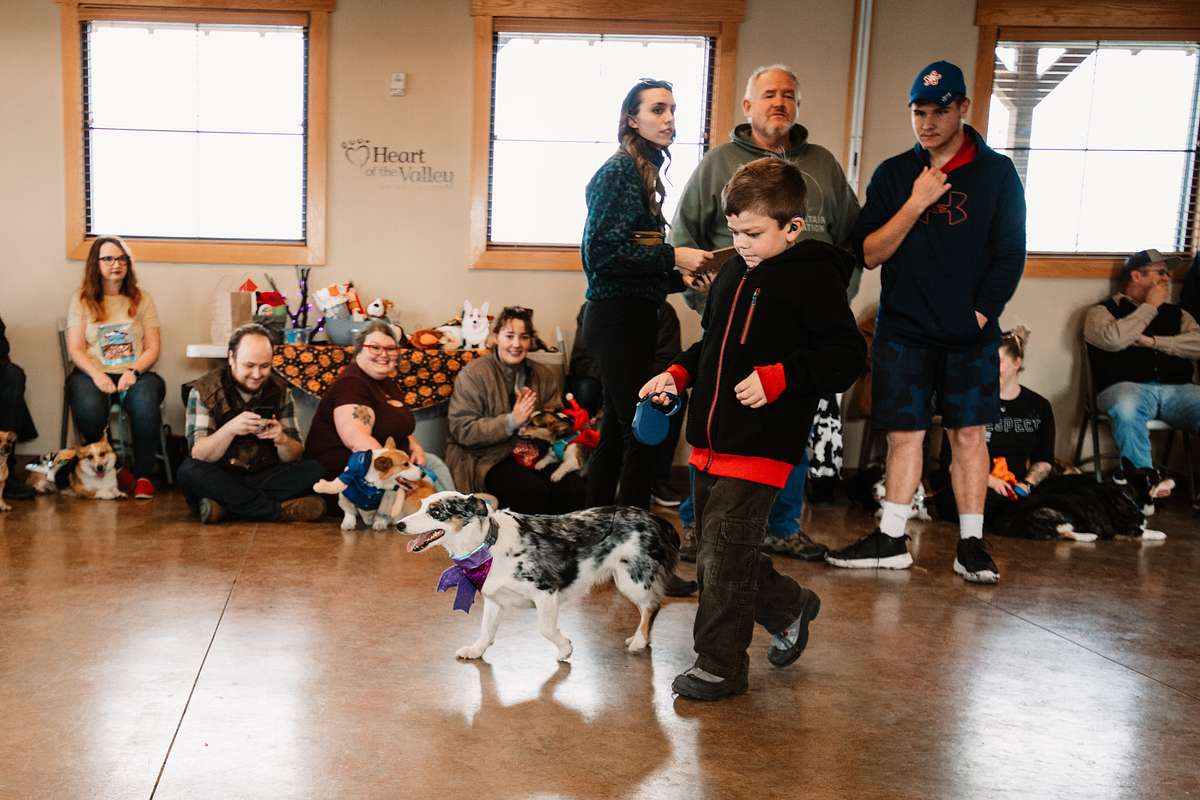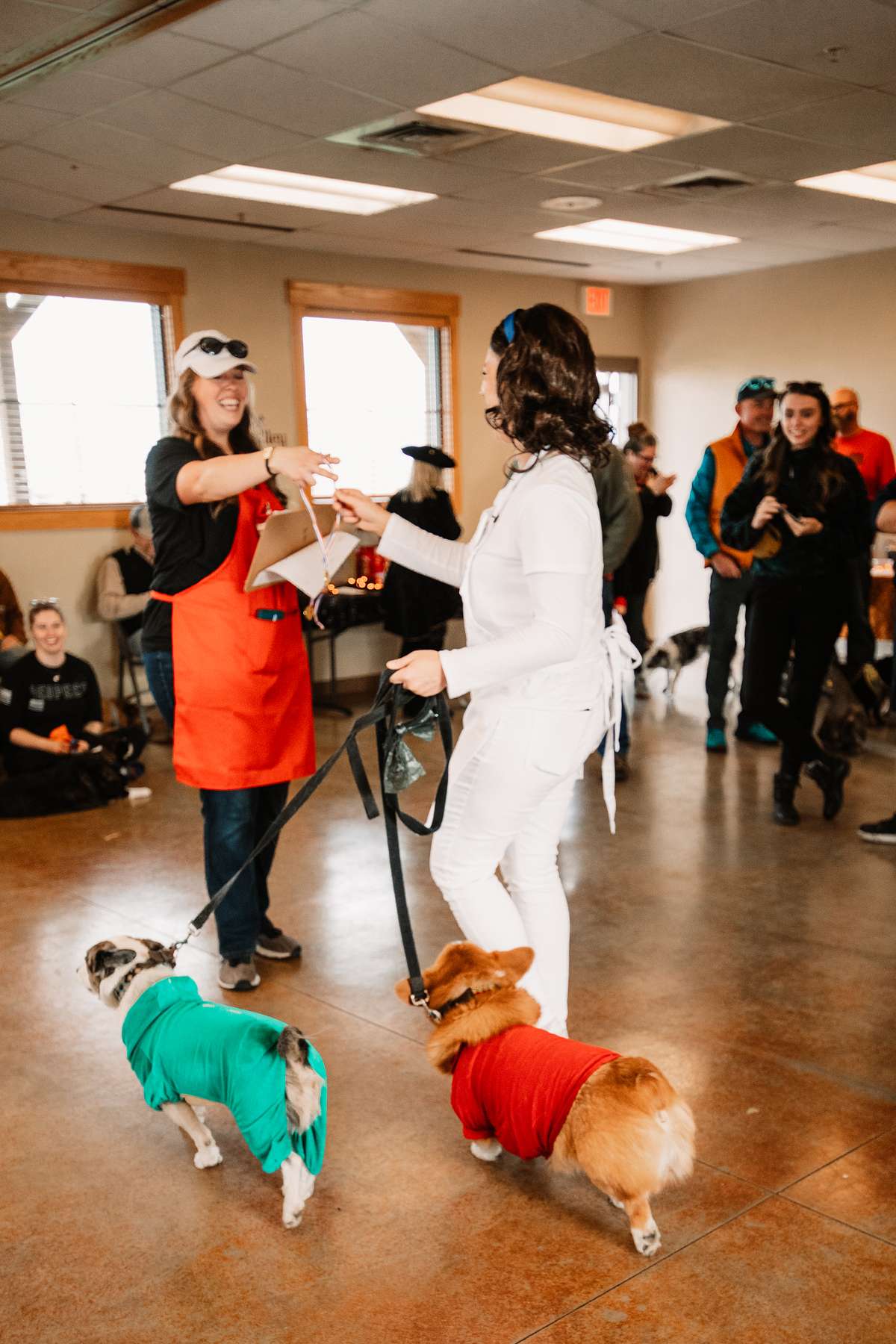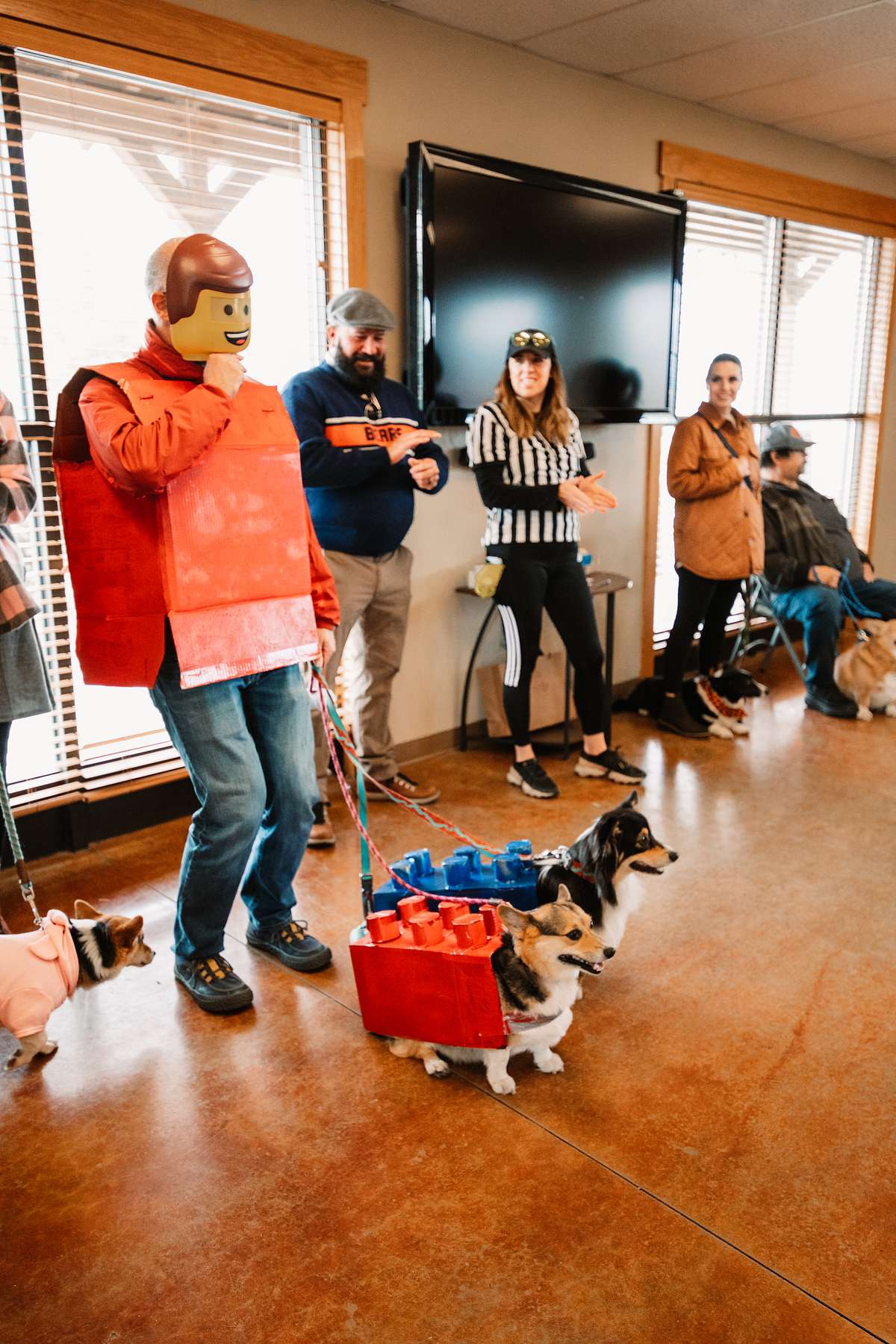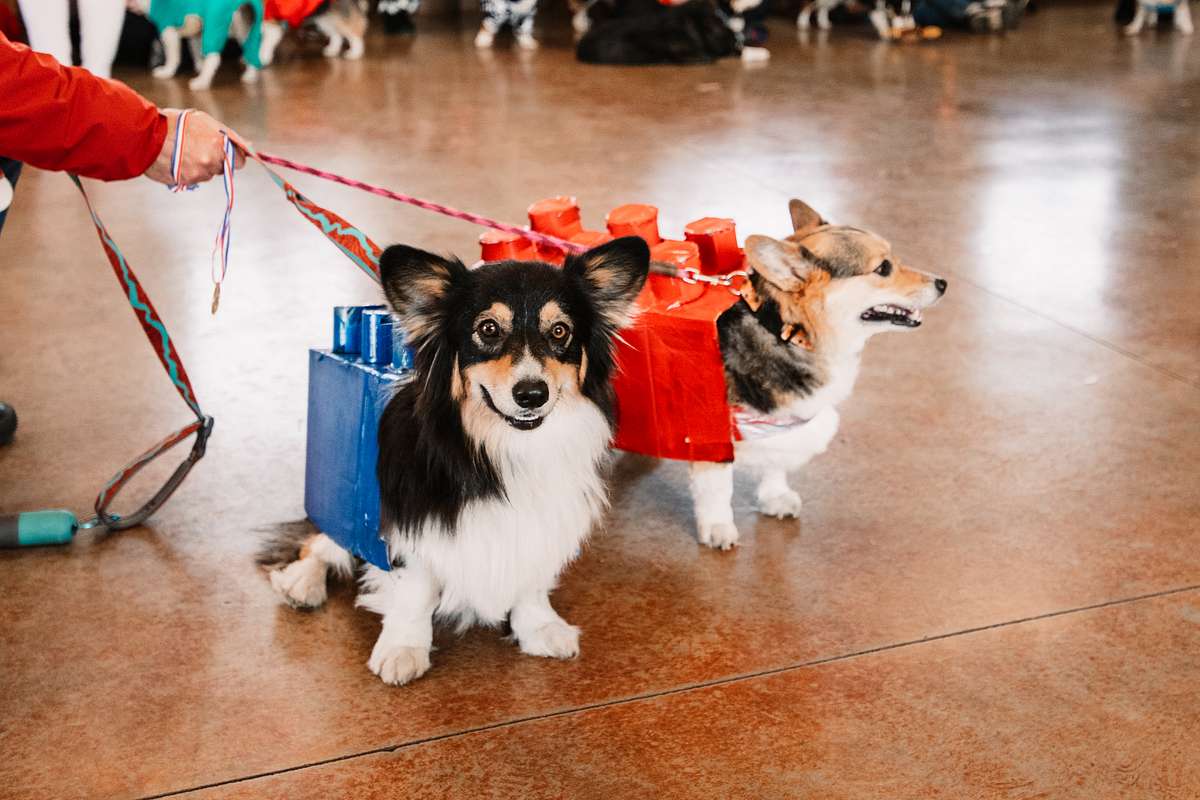 Event #5 - Corgi Races

Ready, set, go! Some corgis went straight for the finish line, while others chased each other :)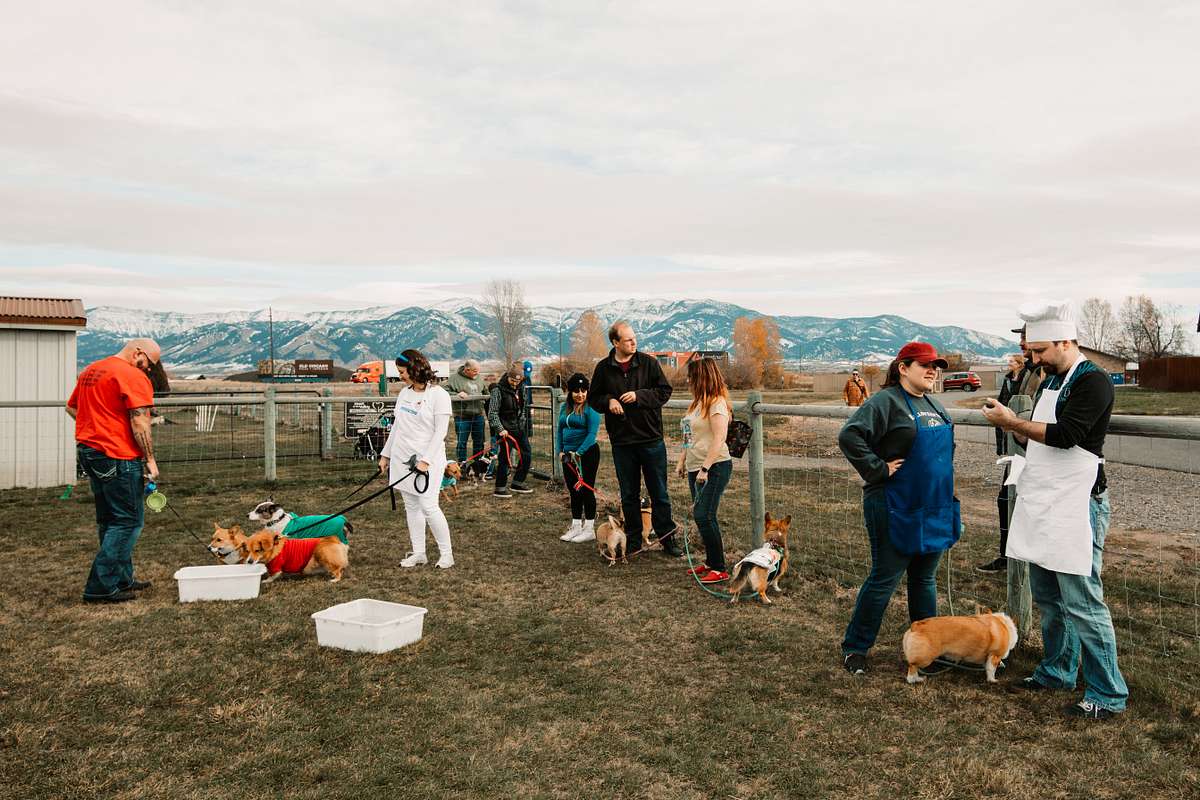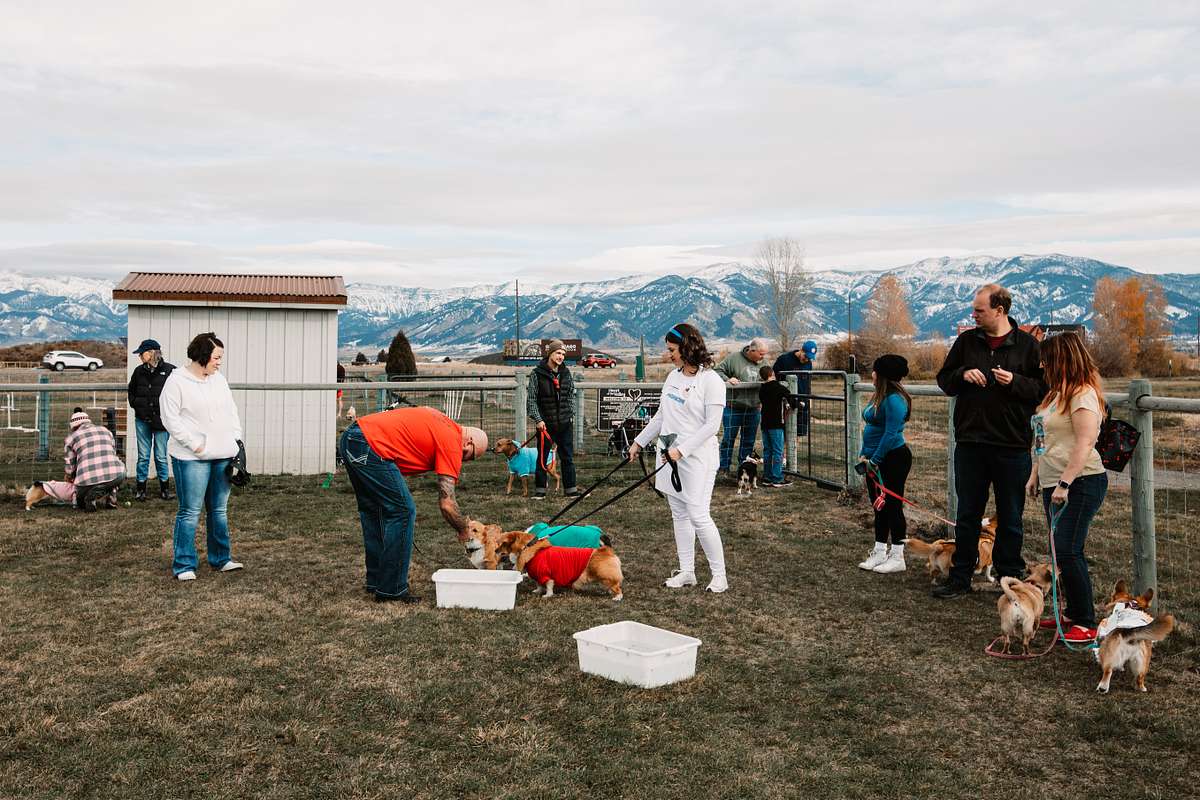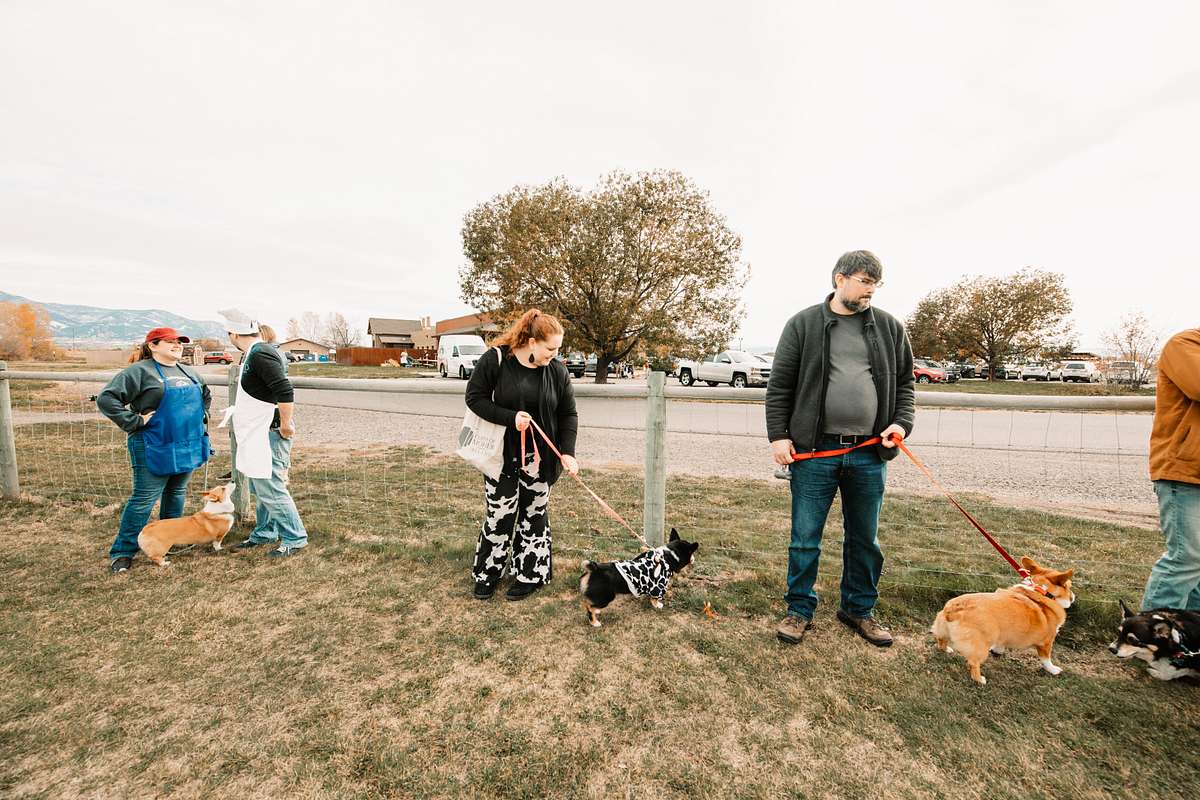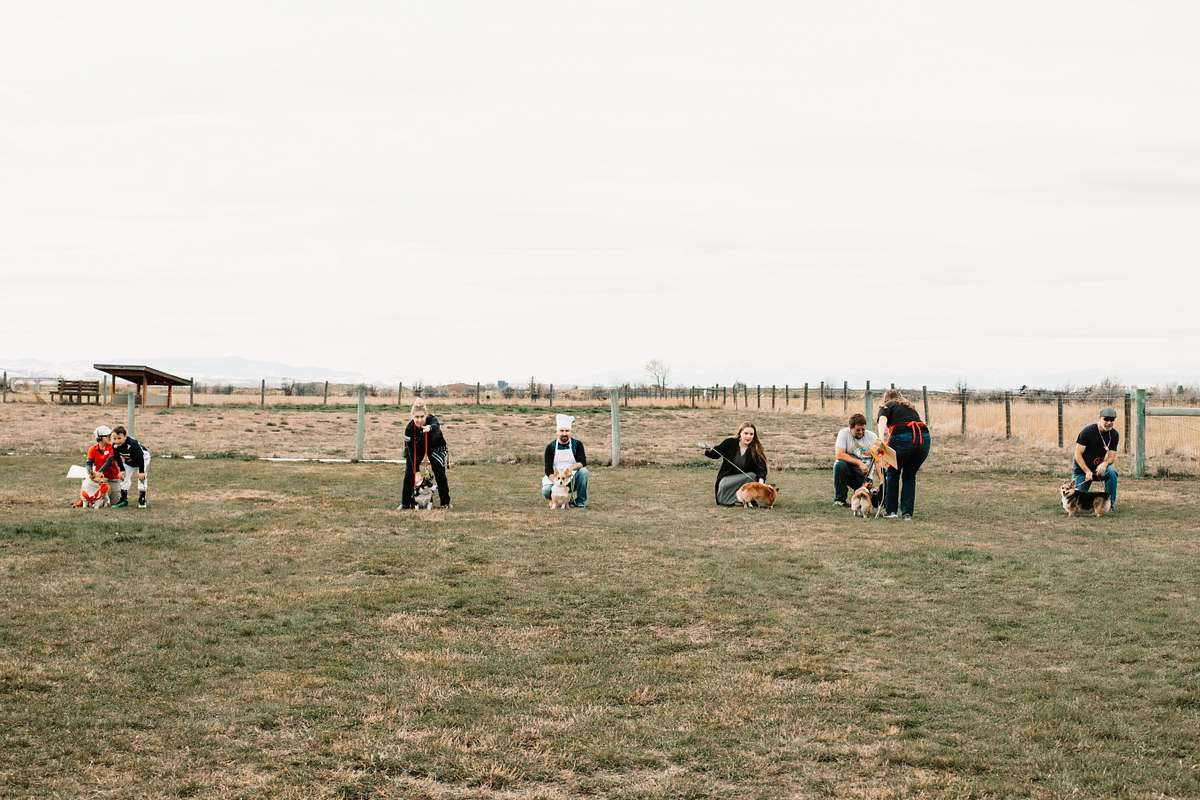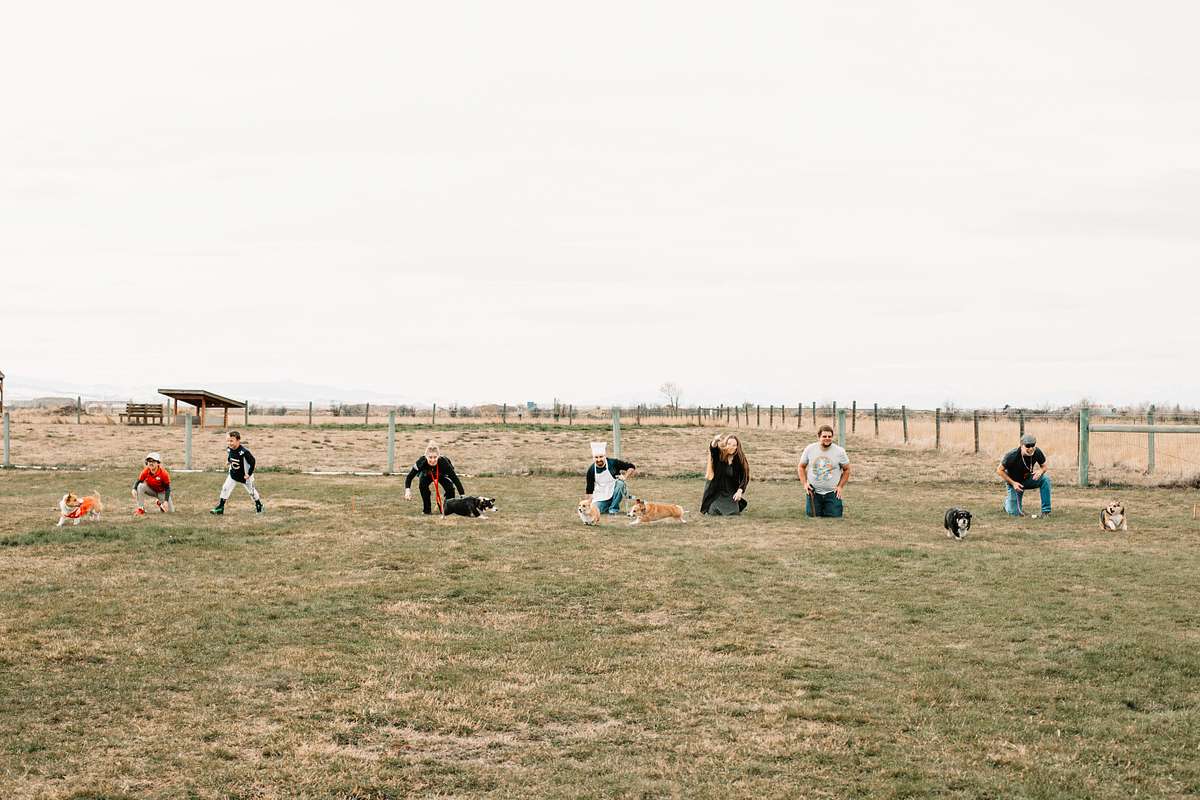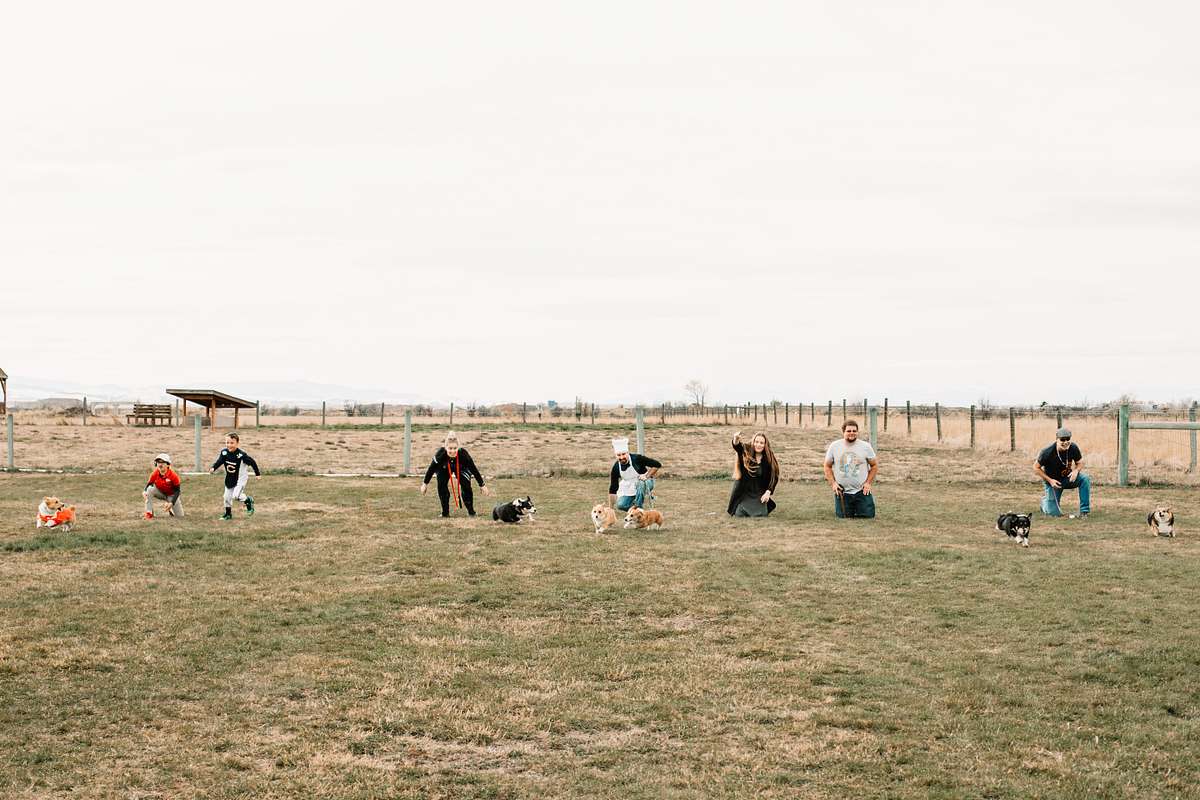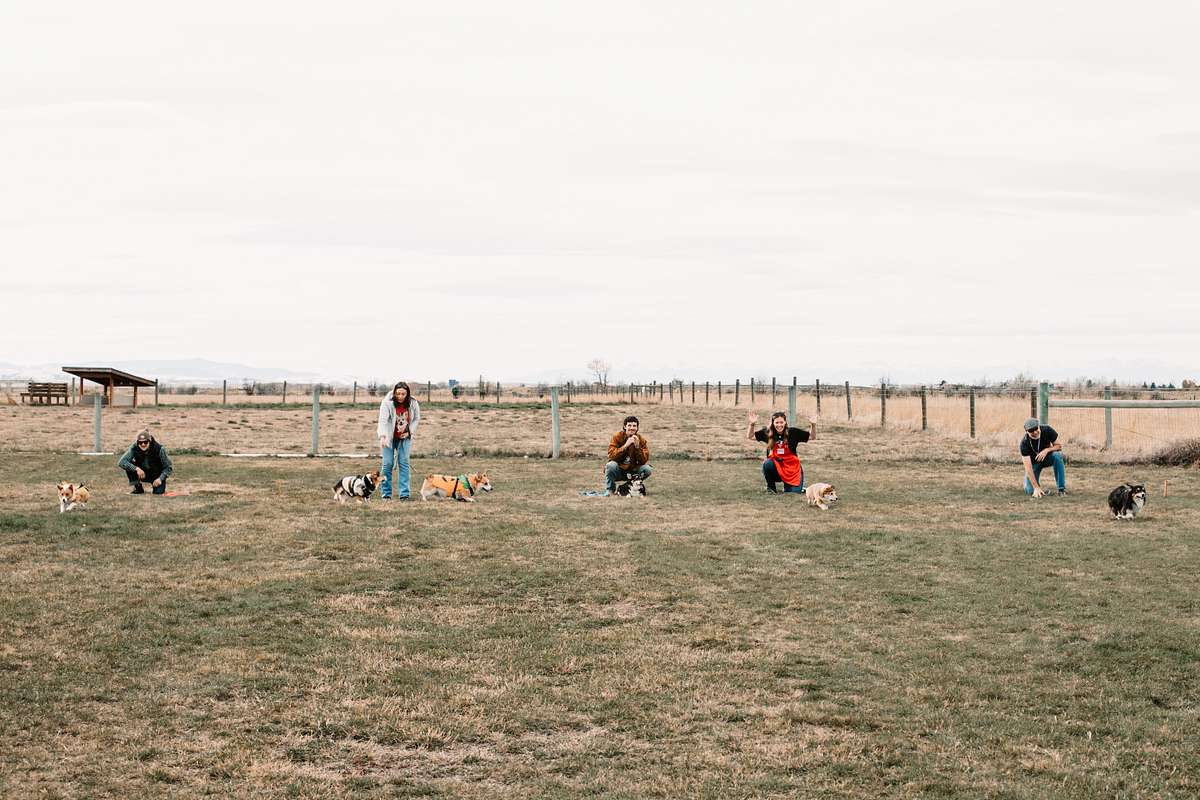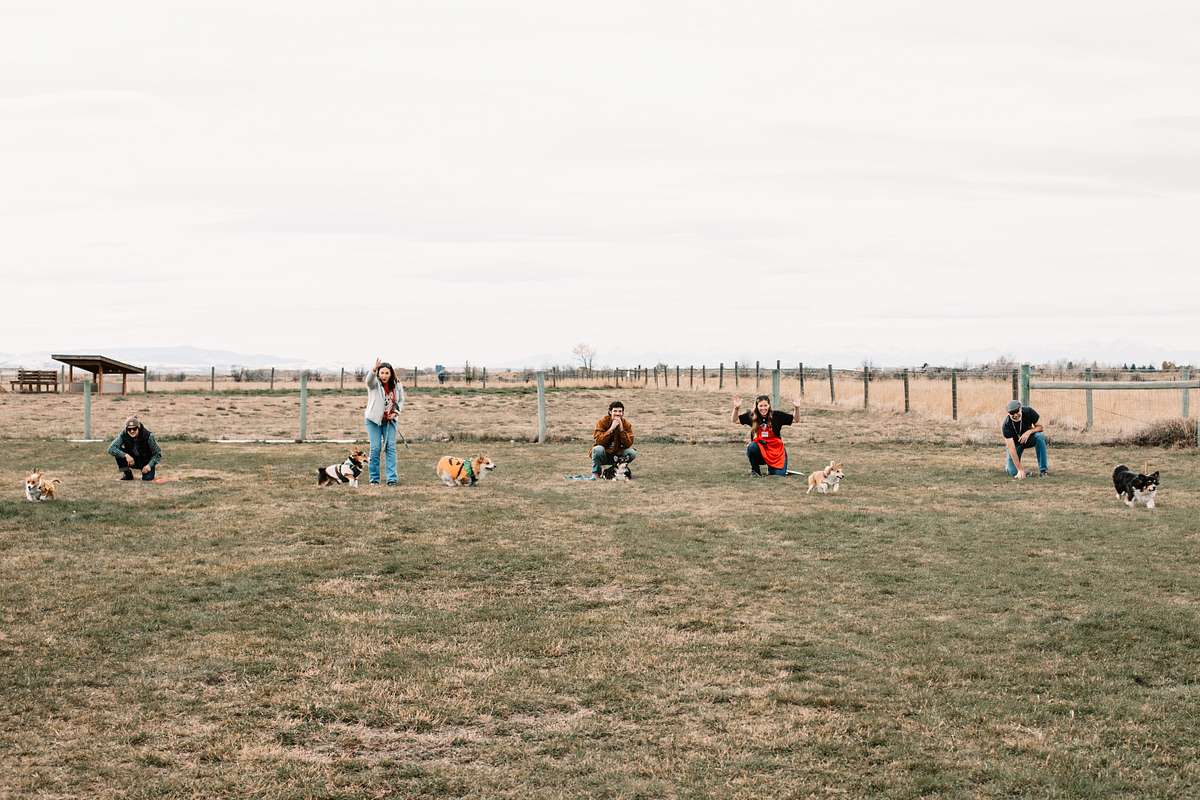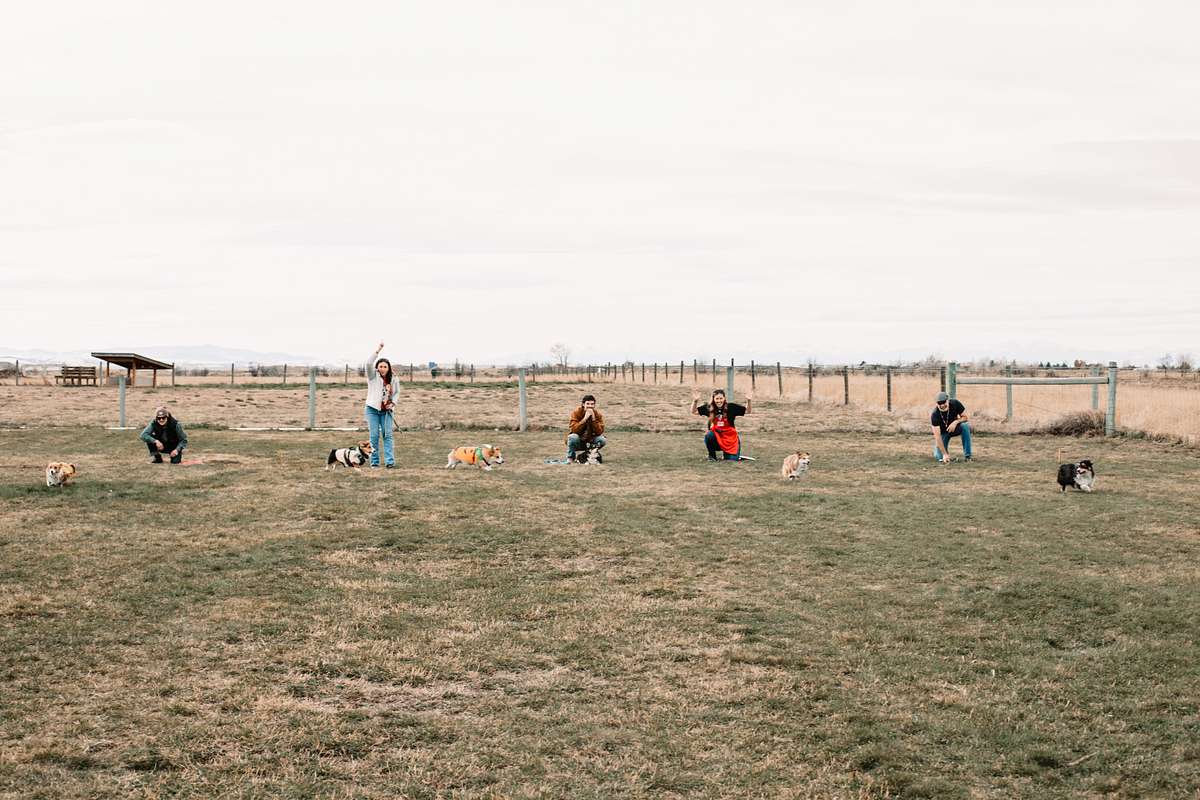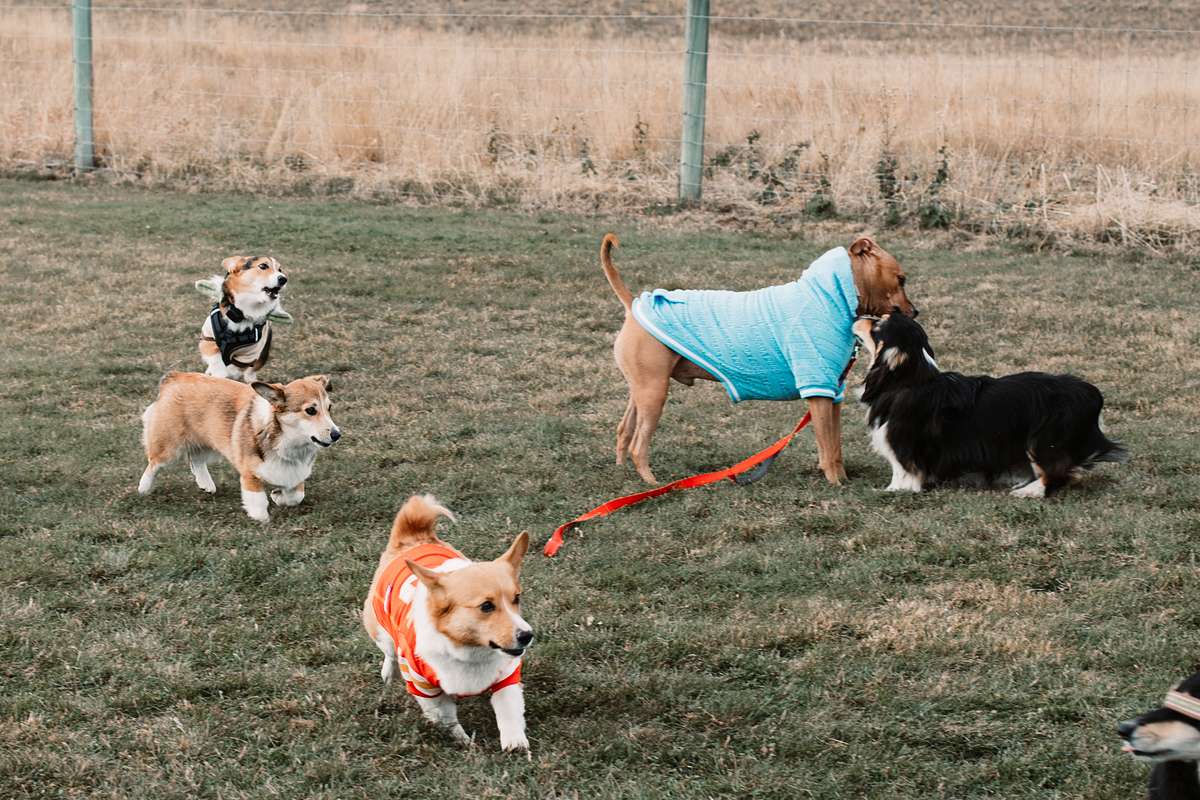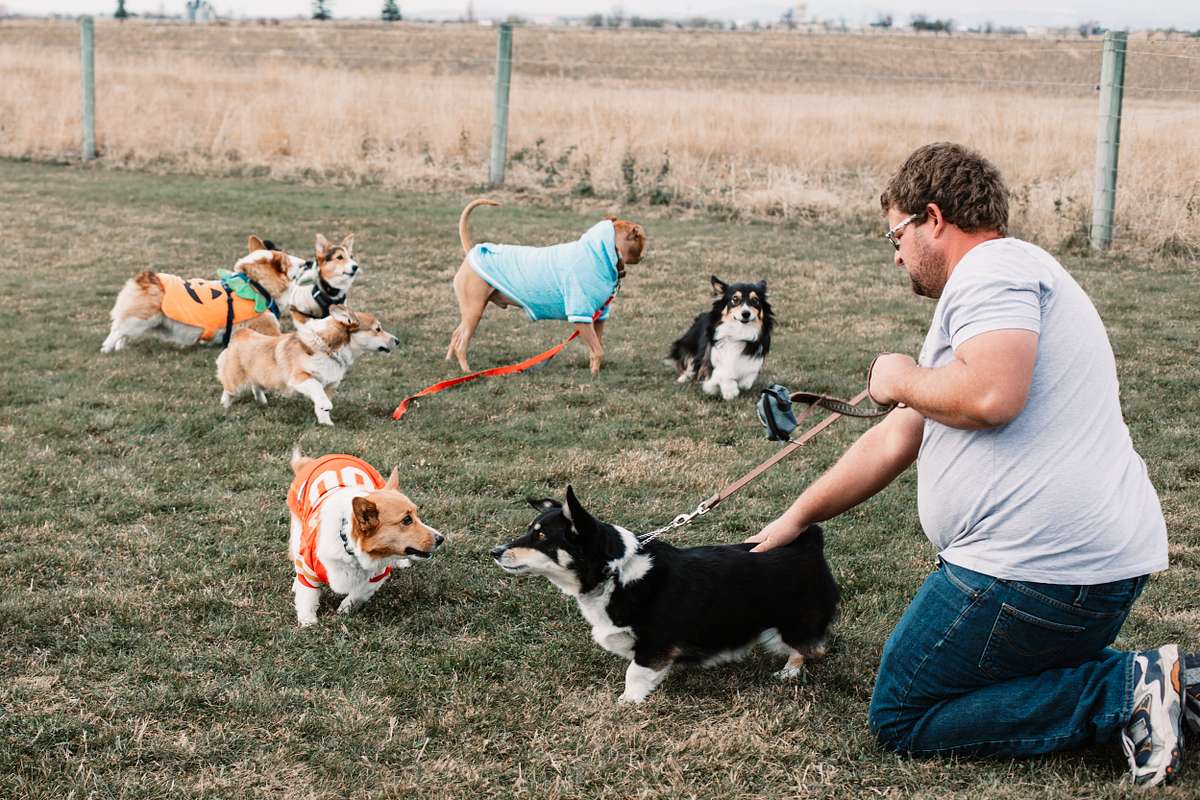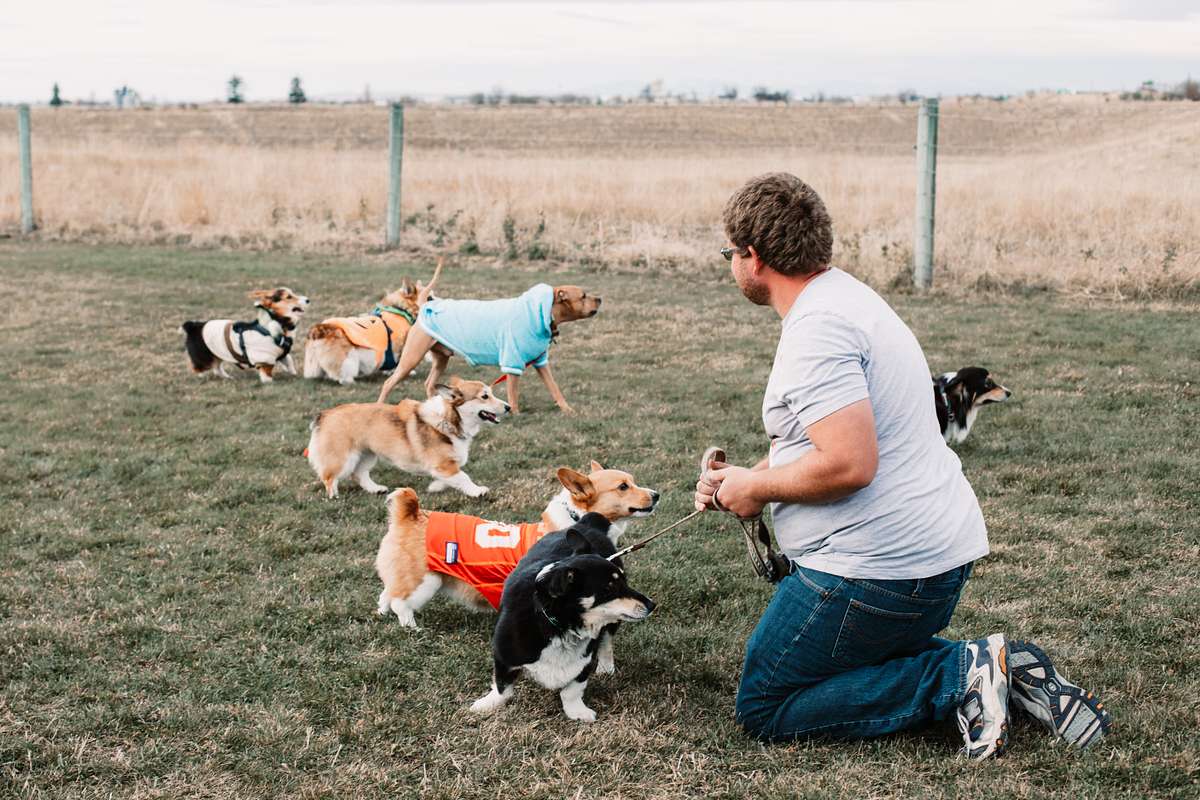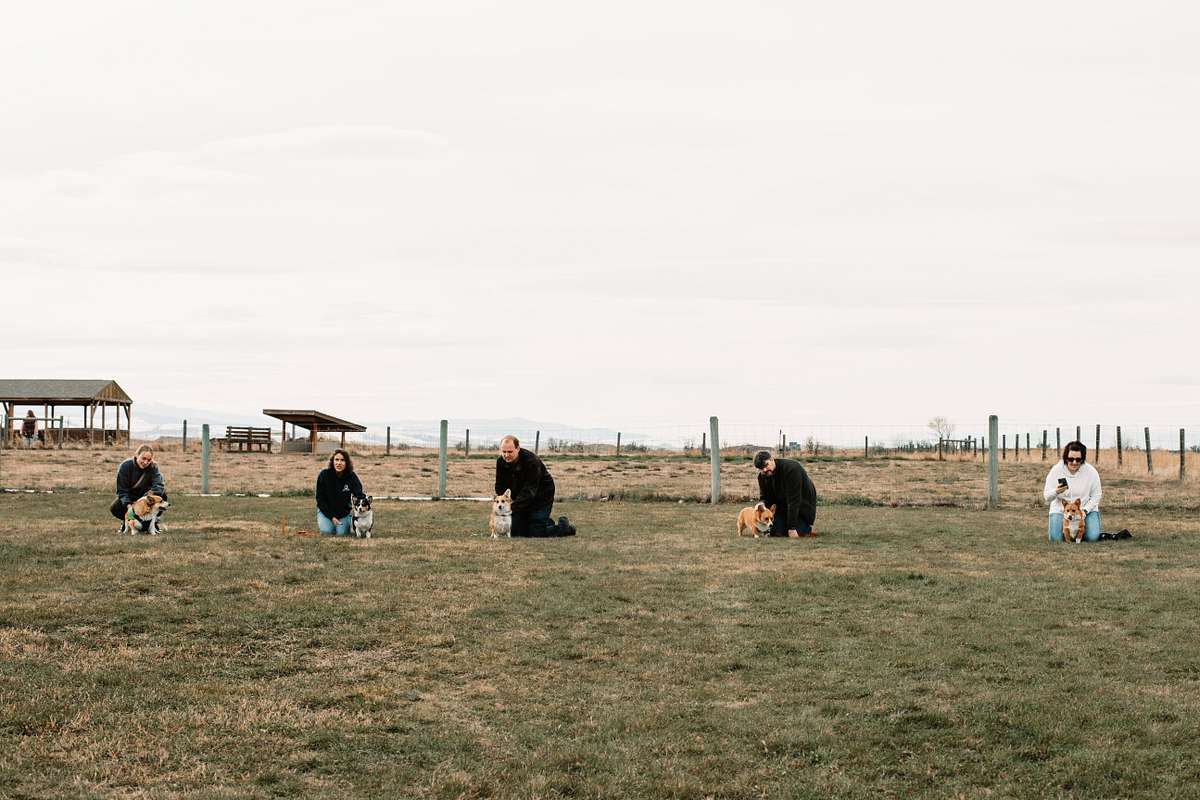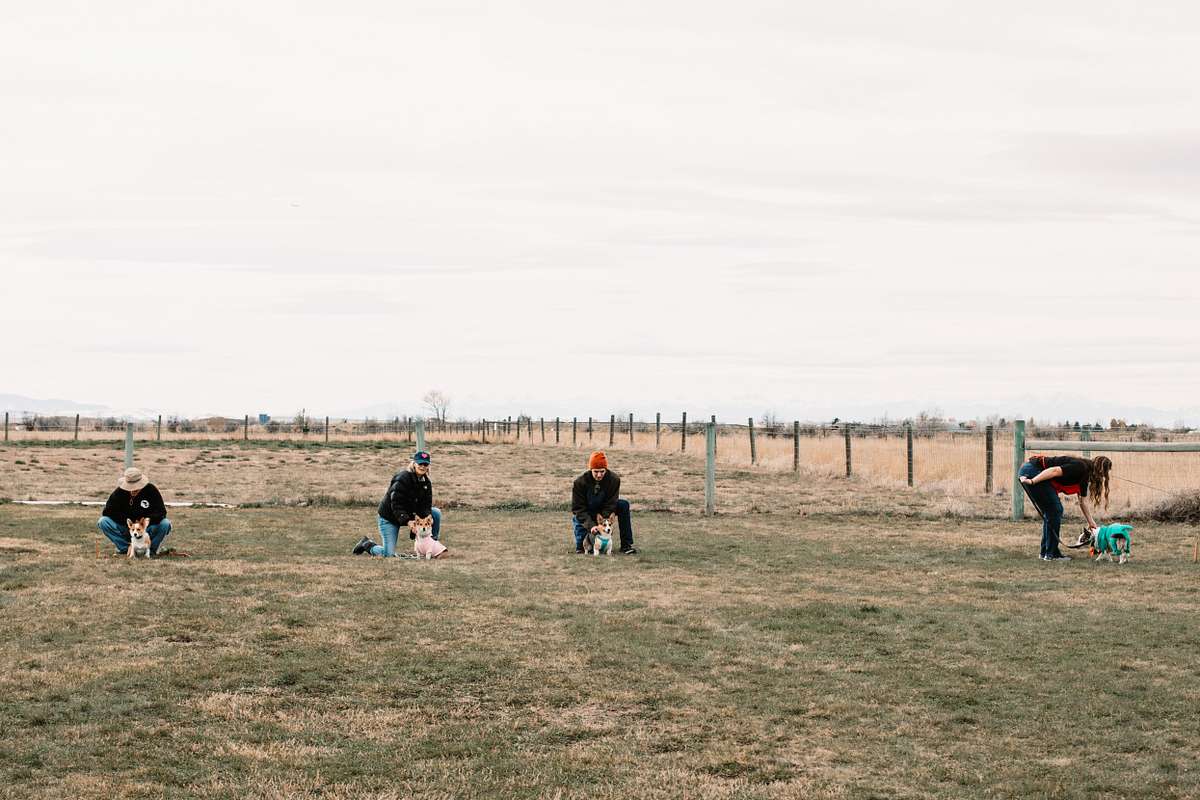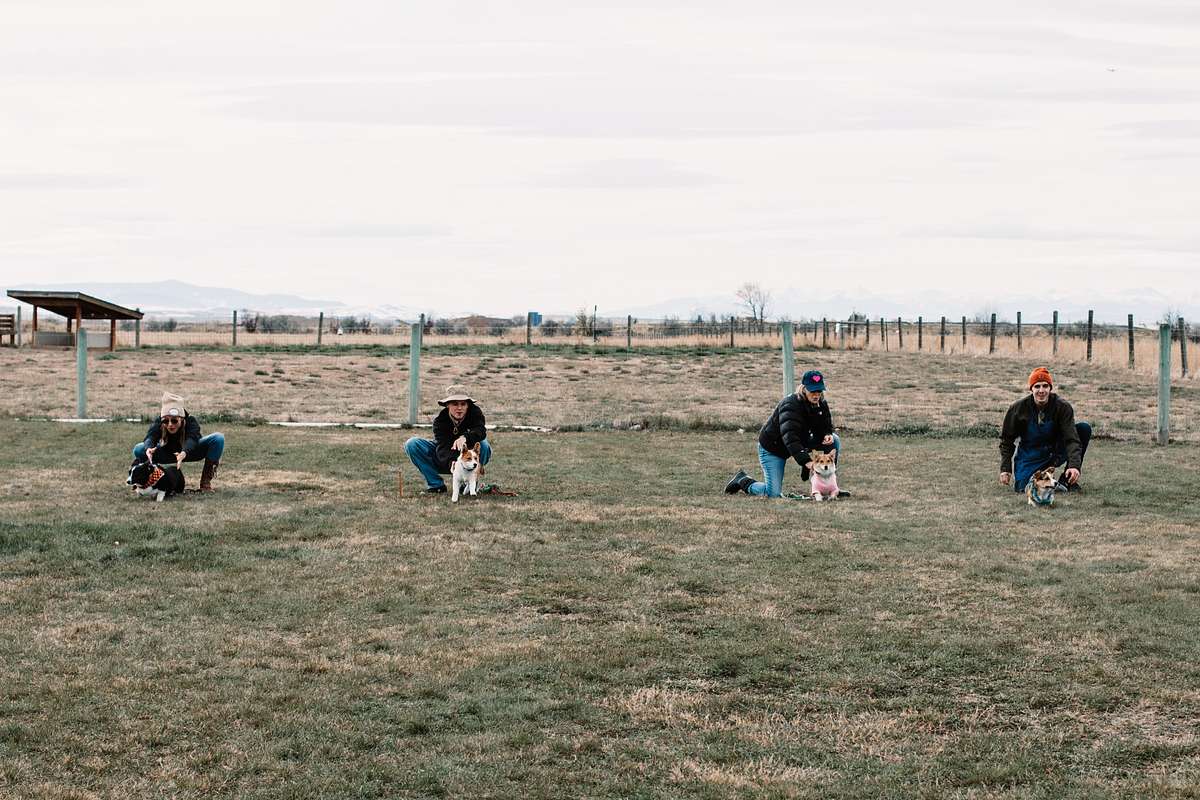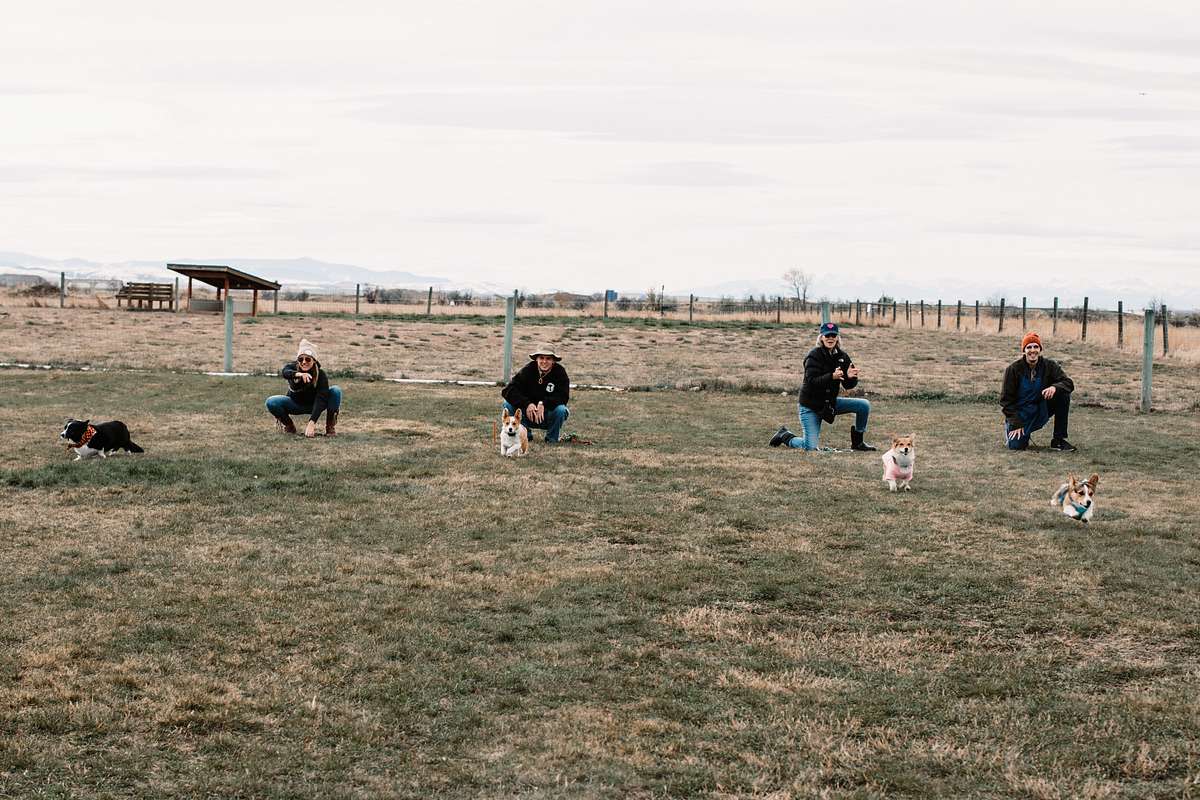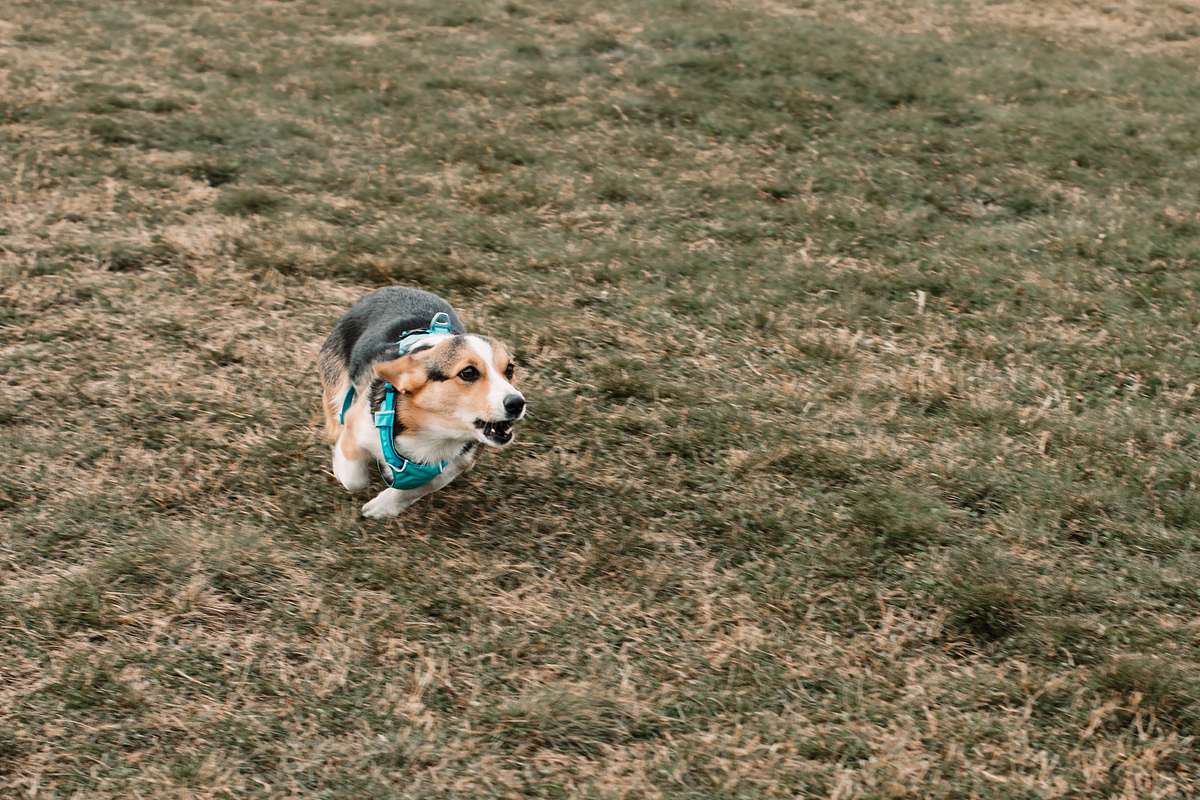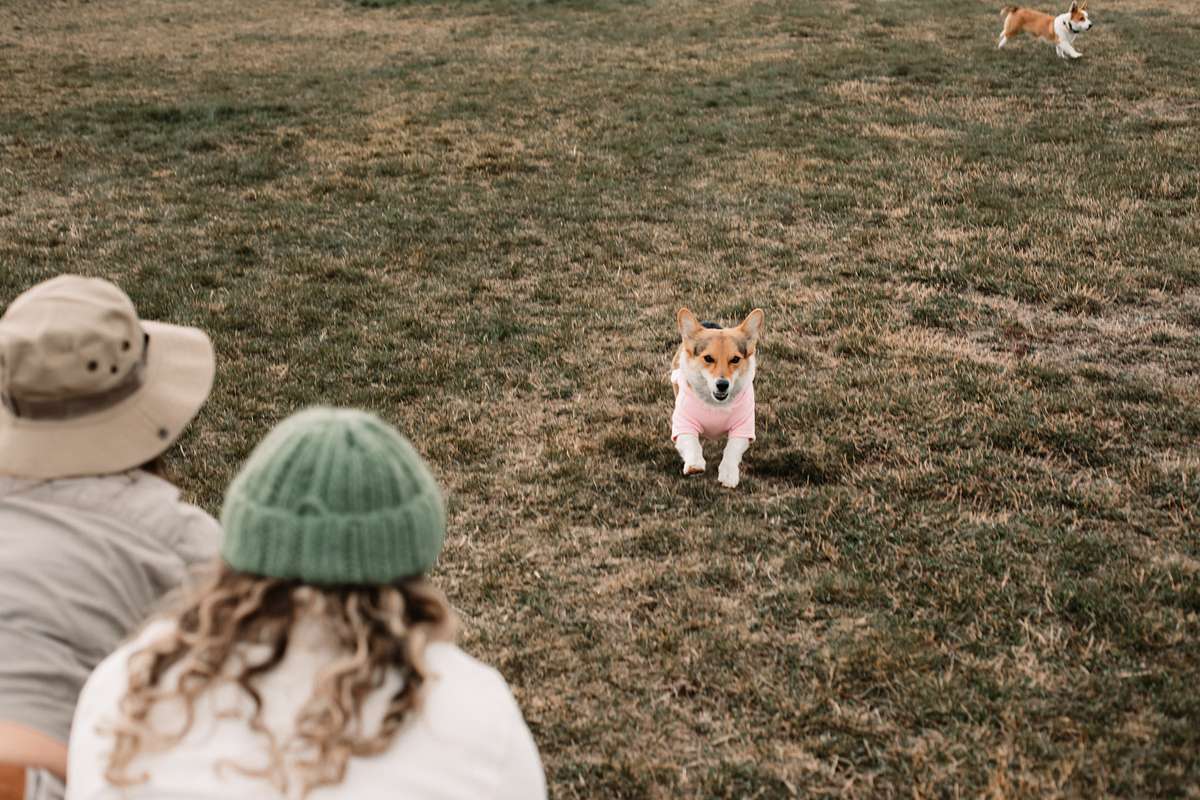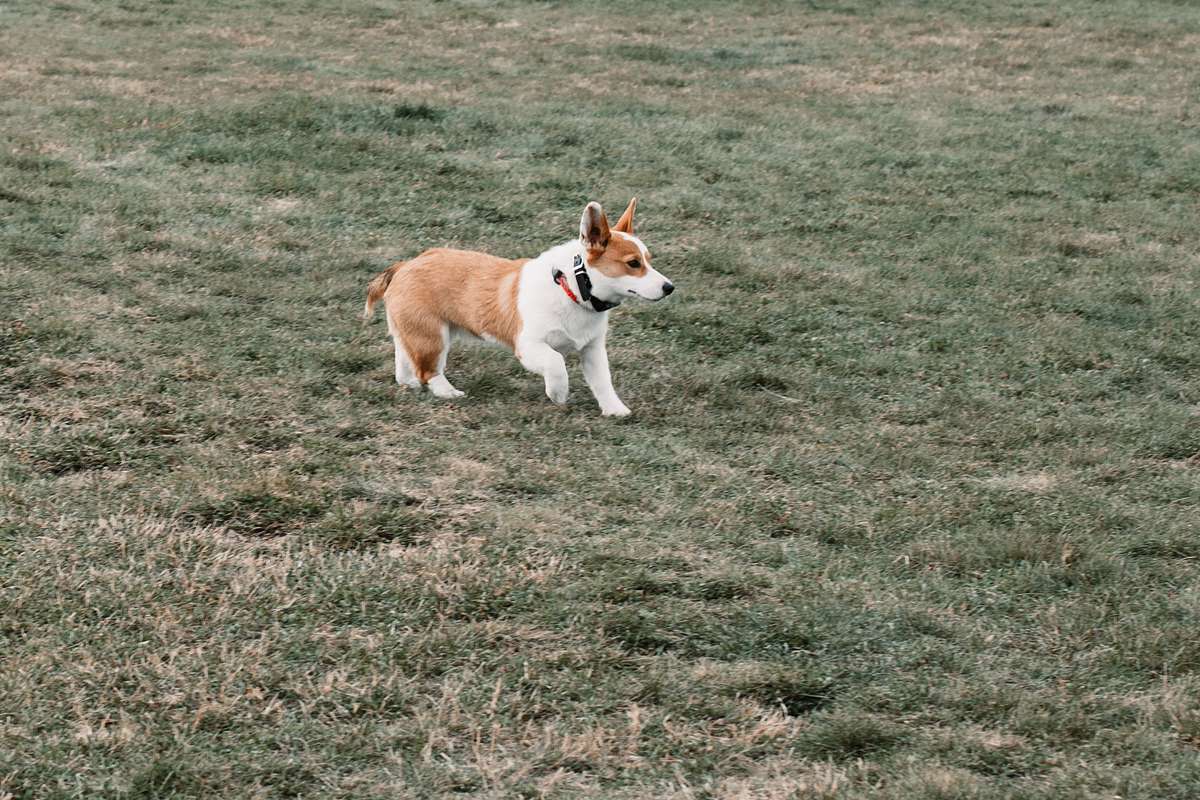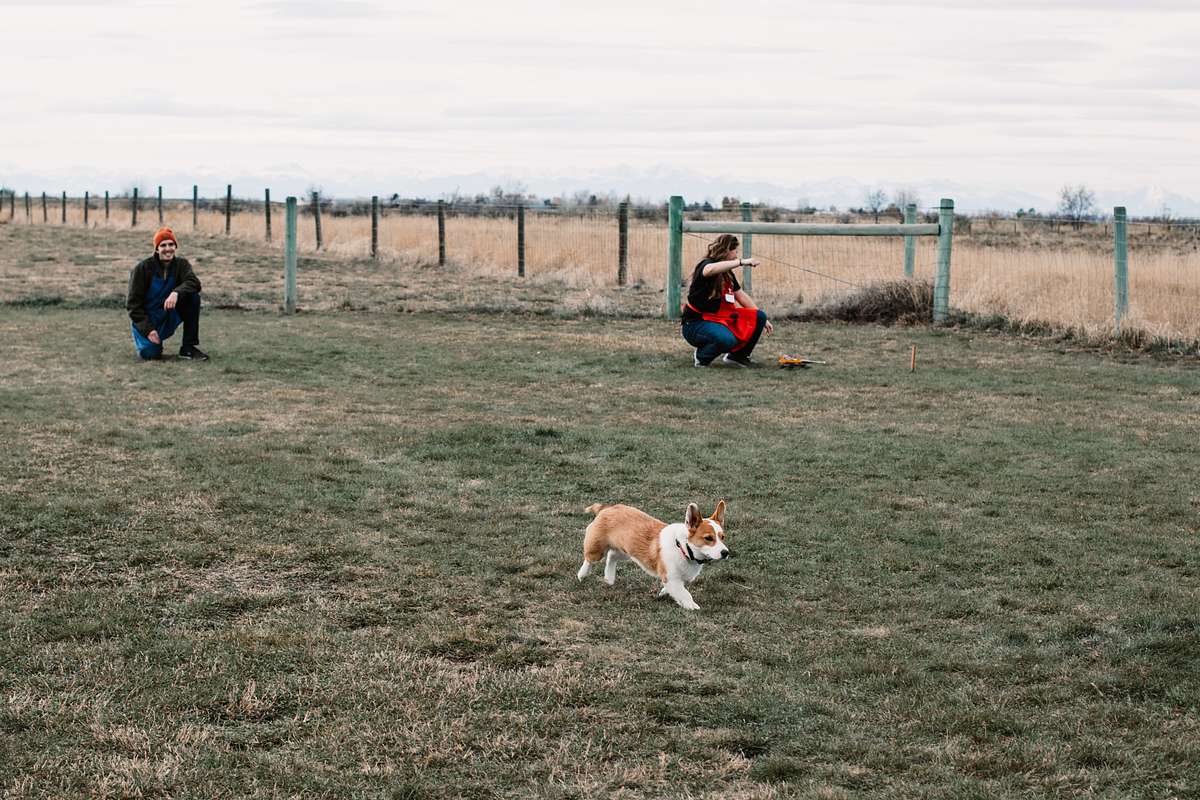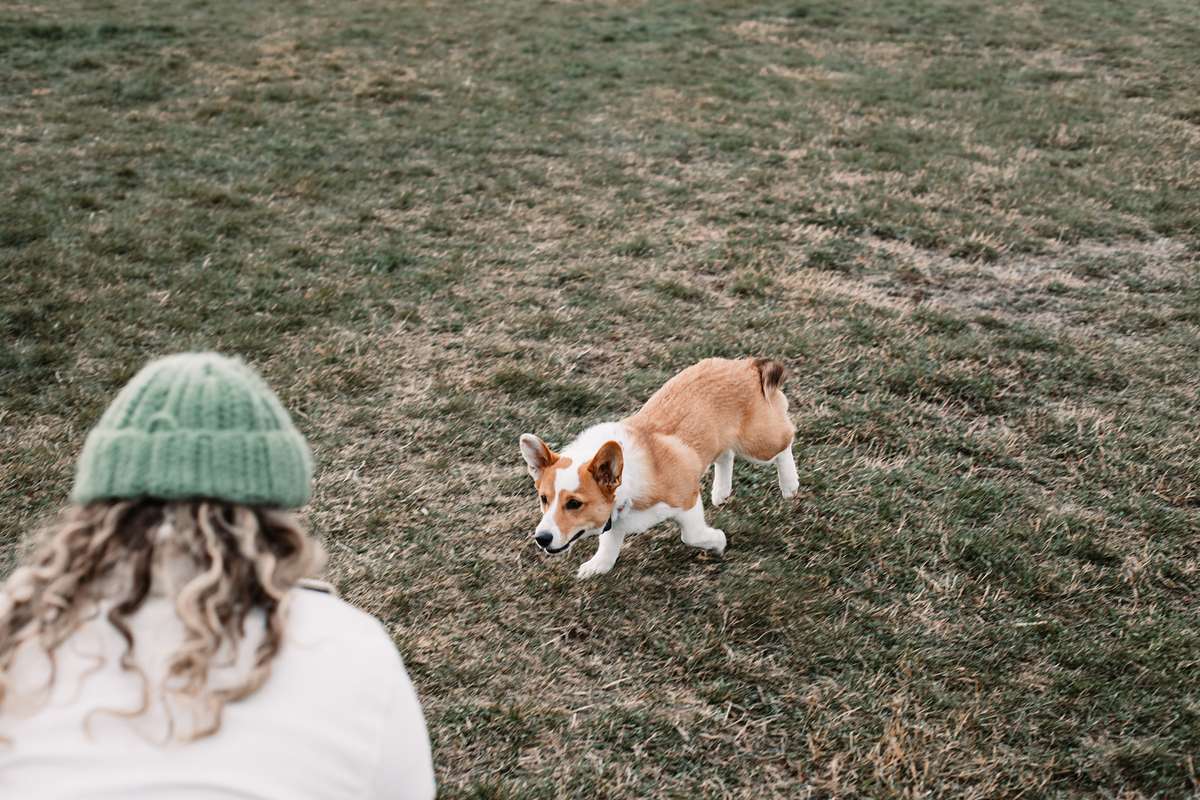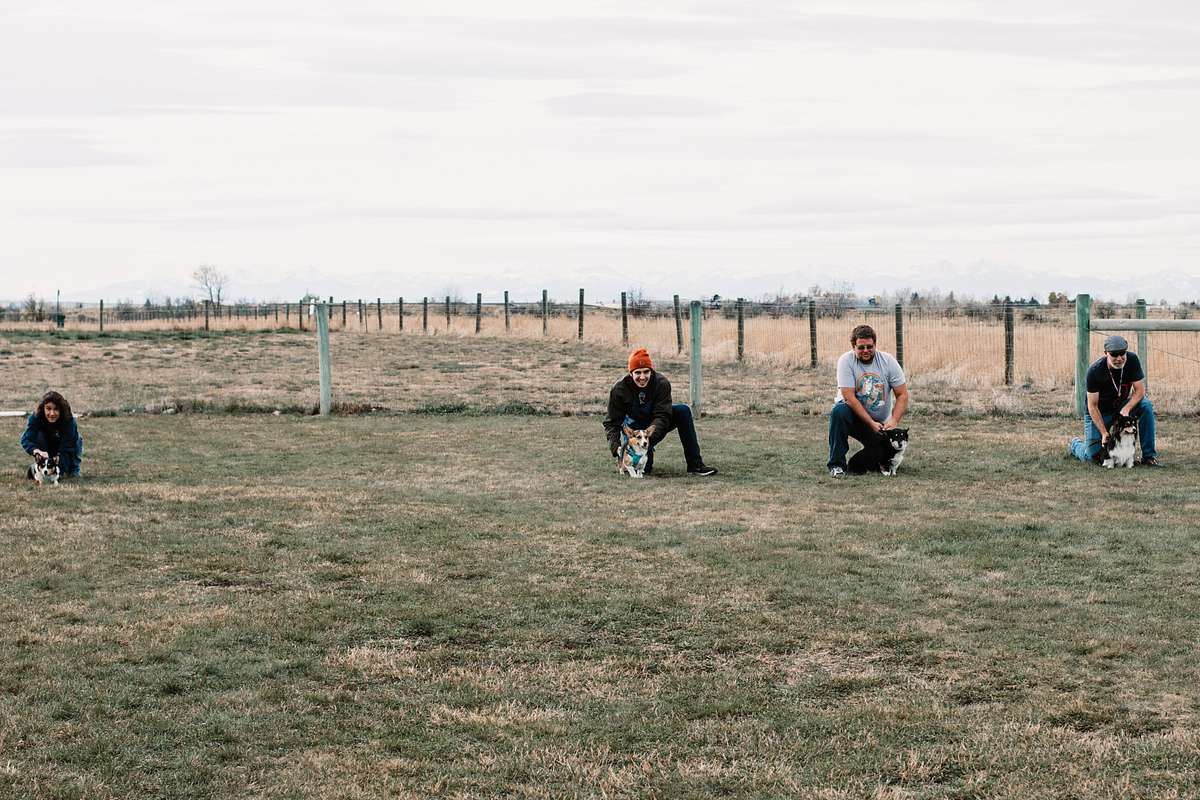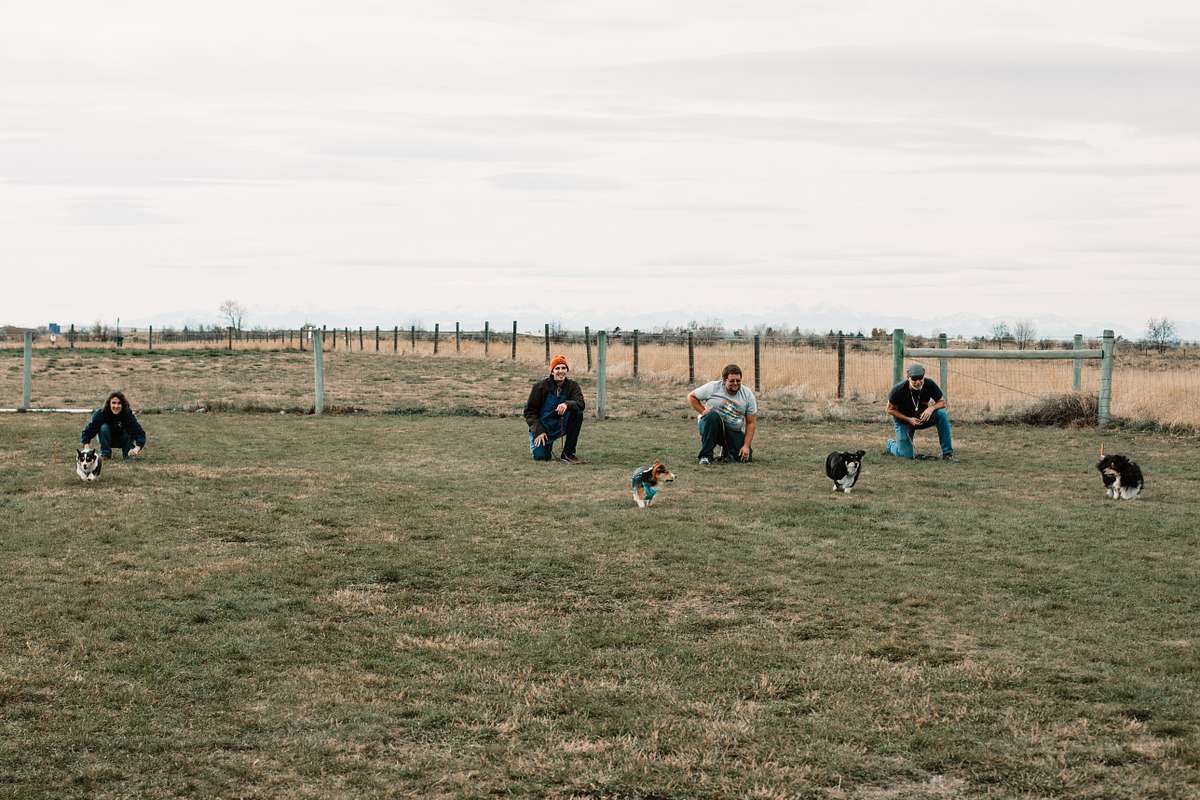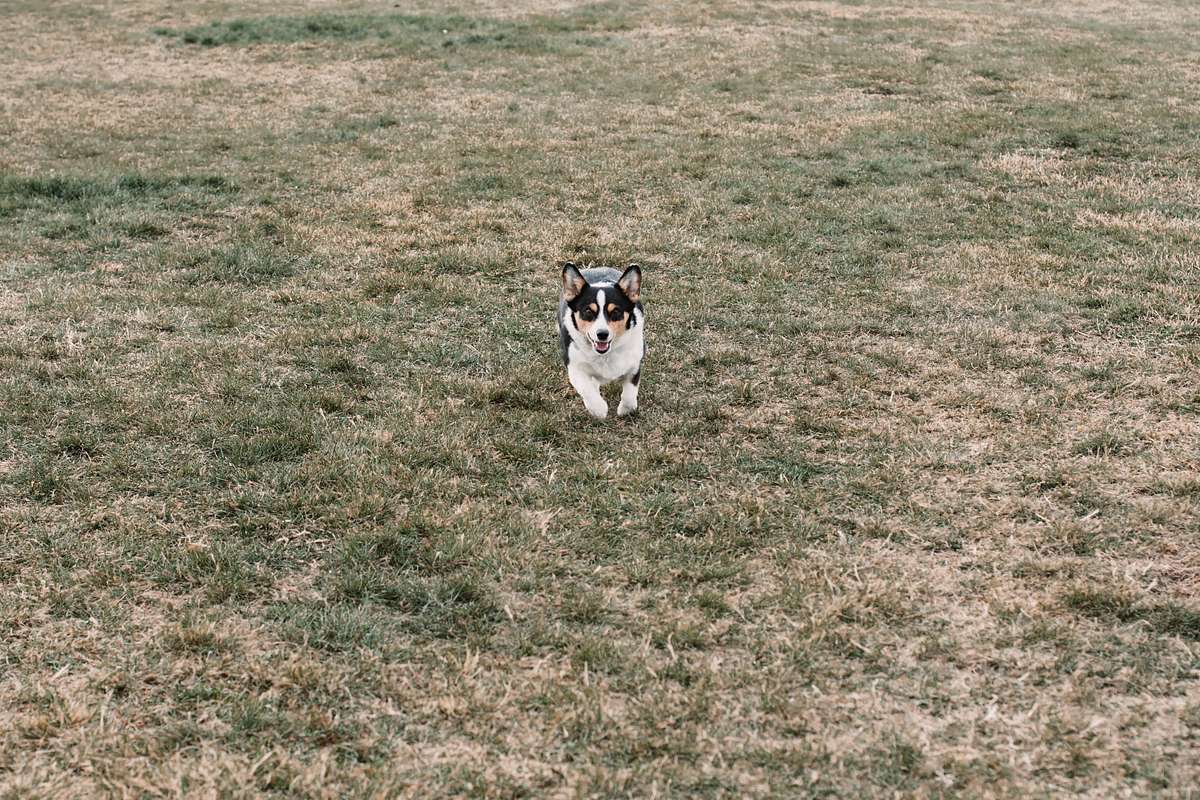 Prizes & Raffles
We all got a chance to guess how many skittles and dog treats were in the containers. Also, there were a lot of great raffle baskets filled with goodies from businesses around town and some of the Corgi members! We won raffle basket #10!!!